Getting To Know The Wide Open Heart Of Oklahoma!
If you're not from Oklahoma, I think the first thing that usually comes to mind when you think of that state is the Rogers and Hammerstein movie, "Oklahoma"  you know, when they sing, "Oklahoma, where the wind comes sweepin' down the plains…"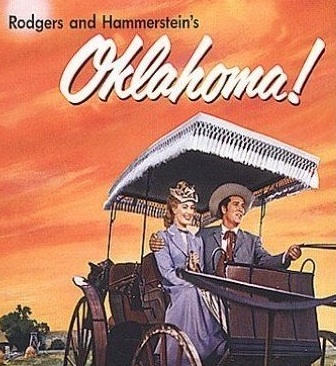 Country singer, Jason Aldean, makes a poignant reference to Oklahoma in his hit song, "Fly Over States", as being one of the beautiful and industrious mid-west states that is often overlooked as people travel from coast to coast.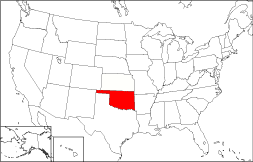 Who'd want to live down there in the middle of nowhere…  
…On the plains of Oklahoma
With a windshield sunset in your eyes
Like a watercolor painted sky  
You'd think heaven's doors have opened–
You'll understand why God made
Those fly over states…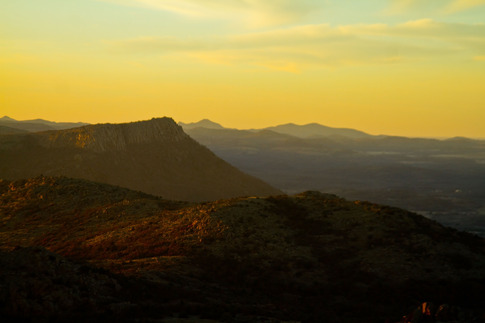 Quite honestly, I have to admit that I'm not sure Oklahoma would have ever been a place that my husband and I would have considered visiting until my son was assigned to do his dental residency there–then it quickly became a top priority!
My son and his wife are ingenious at utilizing the little amount of free time they have away from work and school, to study and explore the new places they live in!  Luckily for me and my husband, Oklahoma has been no exception, resulting in a truly unbelievable, extended weekend for us when we went to visit Jake and Whitney last month.  (I had thought about dividing this entry into two posts–but it just seems better to give the whole Oklahoma experience in one fell swoop–so grab an afghan off the back of your couch and get comfy!  Ha!) 
Wide open spaces and prairies definitely define Oklahoma, but there is so much more…
A breathtaking view overlooking the Wichita Wild Mountain Refuge!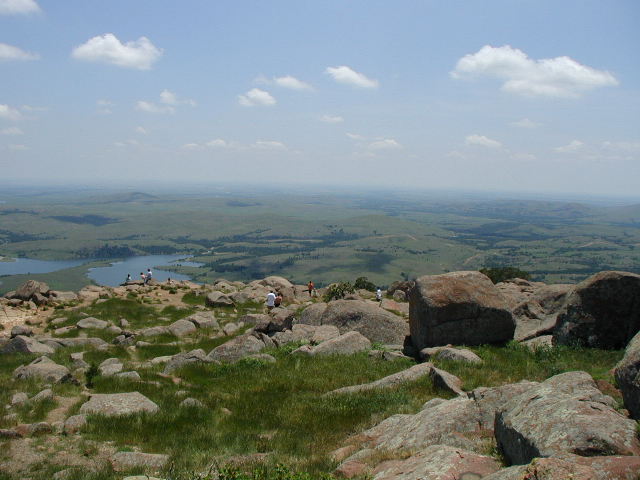 We didn't see any buffalo when we were here, but Jake and Whitney assure us that they are usually roaming the refuge.
Oklahoma City's Historic National Stockyards were once thriving livestock markets.  It's now home to assorted, unique shops and restaurants that give a nod to the state's rich western heritage.  My husband was a happy camper in this bit of cowboy heaven!  Oh, and yes, he'd carefully packed his cowboy boots and wore them proudly while we were there! 
There was no shortage of leather goods adorned with fringe and western bling!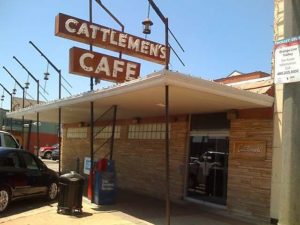 We couldn't pass up a steak dinner at the famed Cattlemen's Café!  It was funny to note that there was a vegetarian selection on the menu too.
We were all equally impressed with the Cowboy Museum!  (Life couldn't have gotten much better for my husband!)  The quality of this museum rivals any of its kind in larger cities that we've visited.
I don't think it would have taken much to convince my husband to settle down in the make-believe town of Prosperity!  I, for one, am very grateful for the hardships endured by all those who settled the western frontier so that I can enjoy the life I do today!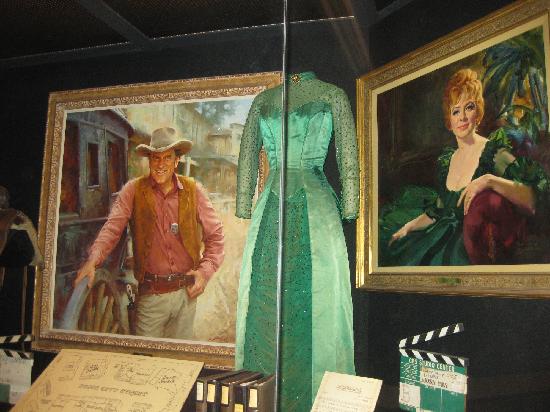 The exhibit on Hollywood cowboys was especially fun!  It was neat to see all the  memorabilia from my father's favorite TV show, Gunsmoke!
(Trivia Tidbit: Did you know that such country singers as Reba McIntire, Toby Keith, Blake Shelton and Carrie Underwood hail from Oklahoma!)  
Being the dedicated "foodies" that they are, Jake and Whitney pulled out all the stops when it came to taking us to some amazing places to eat!
Champion Waffles–need I say more!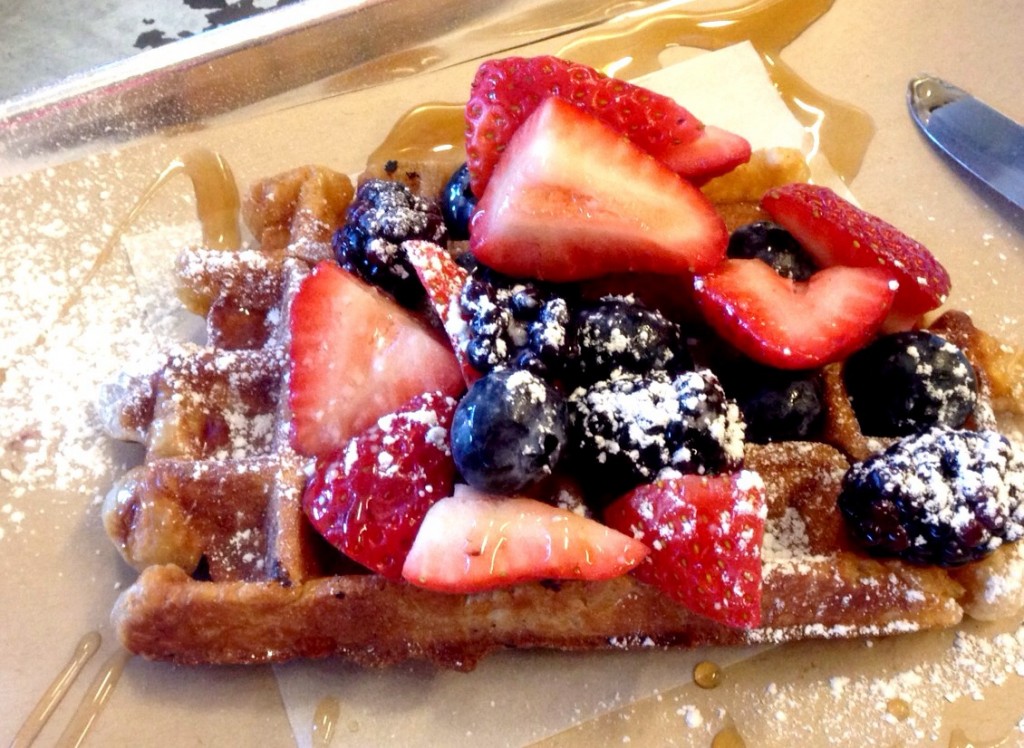 Who would have guessed that Meers Hamburger Heaven, one of the top three rated hamburger joints in the nation, would be in Lawton, Oklahoma, a short drive from where Jake and Whitney live!
Mere words, (no pun intended!) can't describe how much fun this place is and how delicious the hamburgers are–you obviously have to share!  (Once he found out that you can select your own cut of rib-eye steak to order after 5:00 pm, my husband was planning our next trip to Oklahoma!)  You consider servers to be family by the time you leave Meers!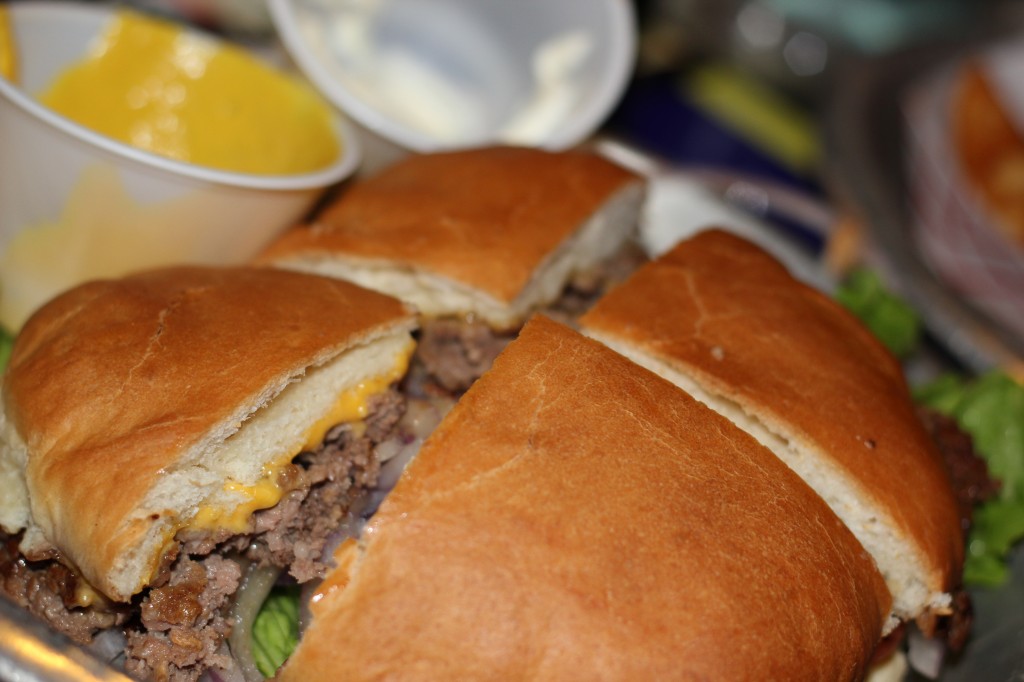 Big Truck Taco's–the real "authentic" deal!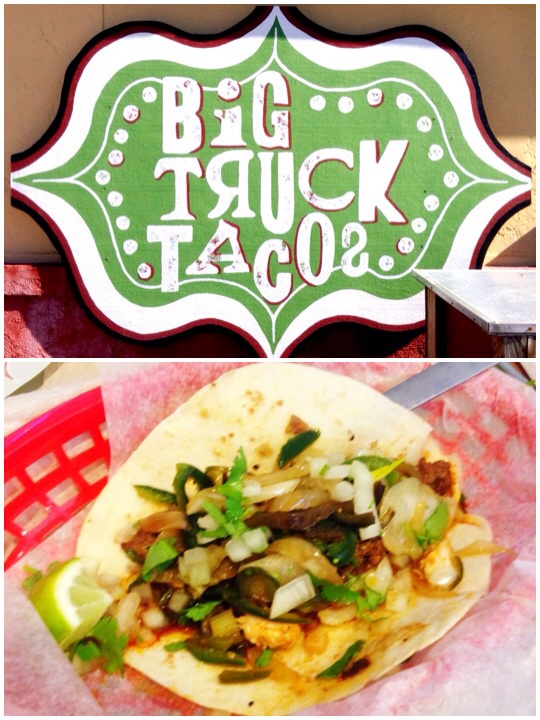 Of course, our most favorite meals were the ones Jake and Whitney made for us themselves at their darling apartment!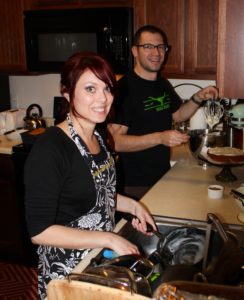 The Oklahoma City National Memorial and Museum, elicited the same powerful emotions as those felt at the 9/11 Memorial Pools in New York City!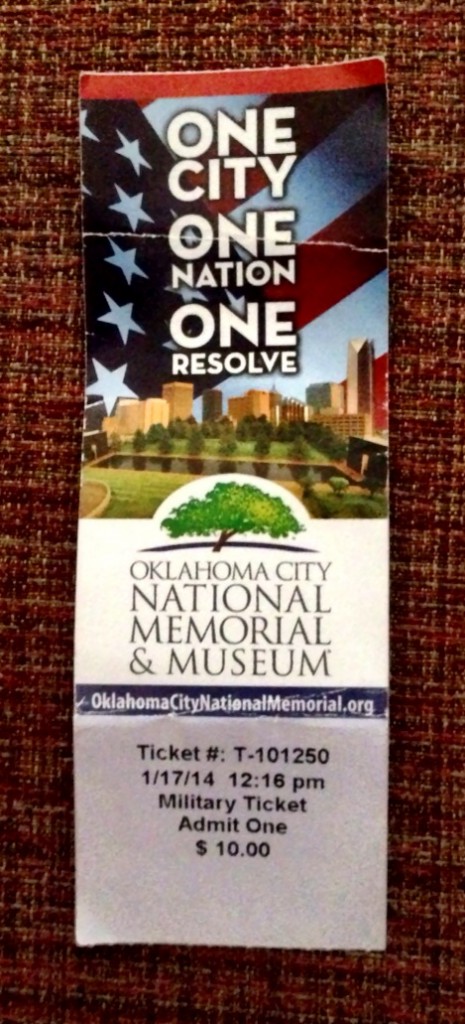 This memorial is a heartfelt tribute to all the victims, survivors, rescuers and anyone else who was affected by the first homeland terrorist attack at the Alfred P. Murrah Federal Building on on April 19, 1995.  The thoughtful indoor displays guide you through a touching timeline of events that start with…
"It was the beginning of an ordinary day in Oklahoma City!"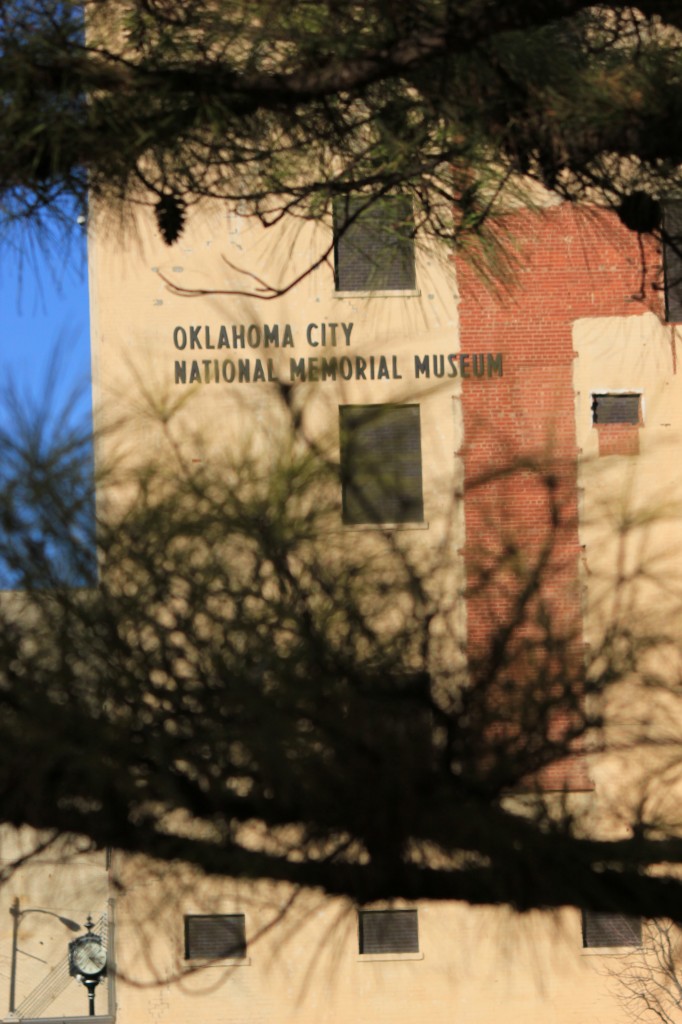 The outdoor "Gates of Time" symbolize the minute before and the minute after the bombing, from 9:01 am to 9:03 am, when the innocence of Oklahoma City, and really the nation, was lost!.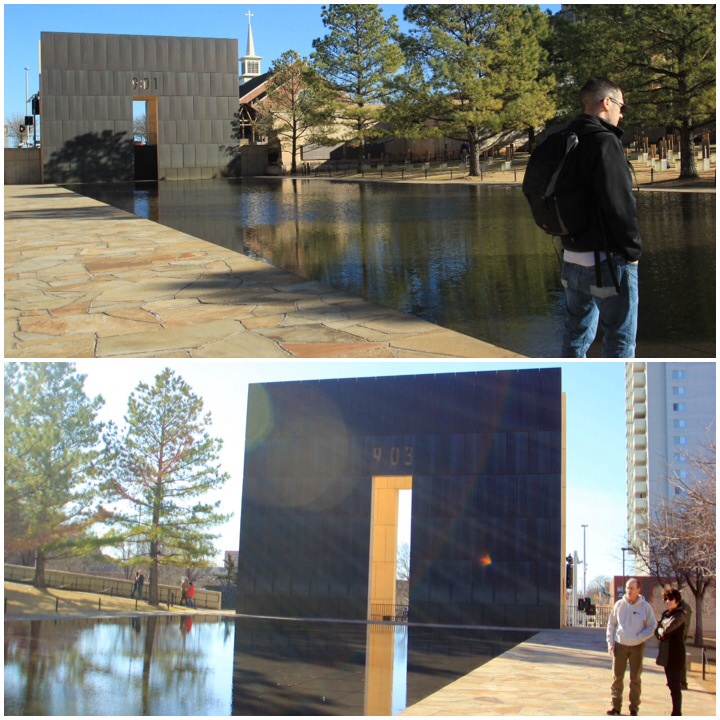 The "Field of Chairs" represent the 168 lives taken in the bombing, including all the children killed at the day care center.  The field is located in the footprint of the former Federal Building.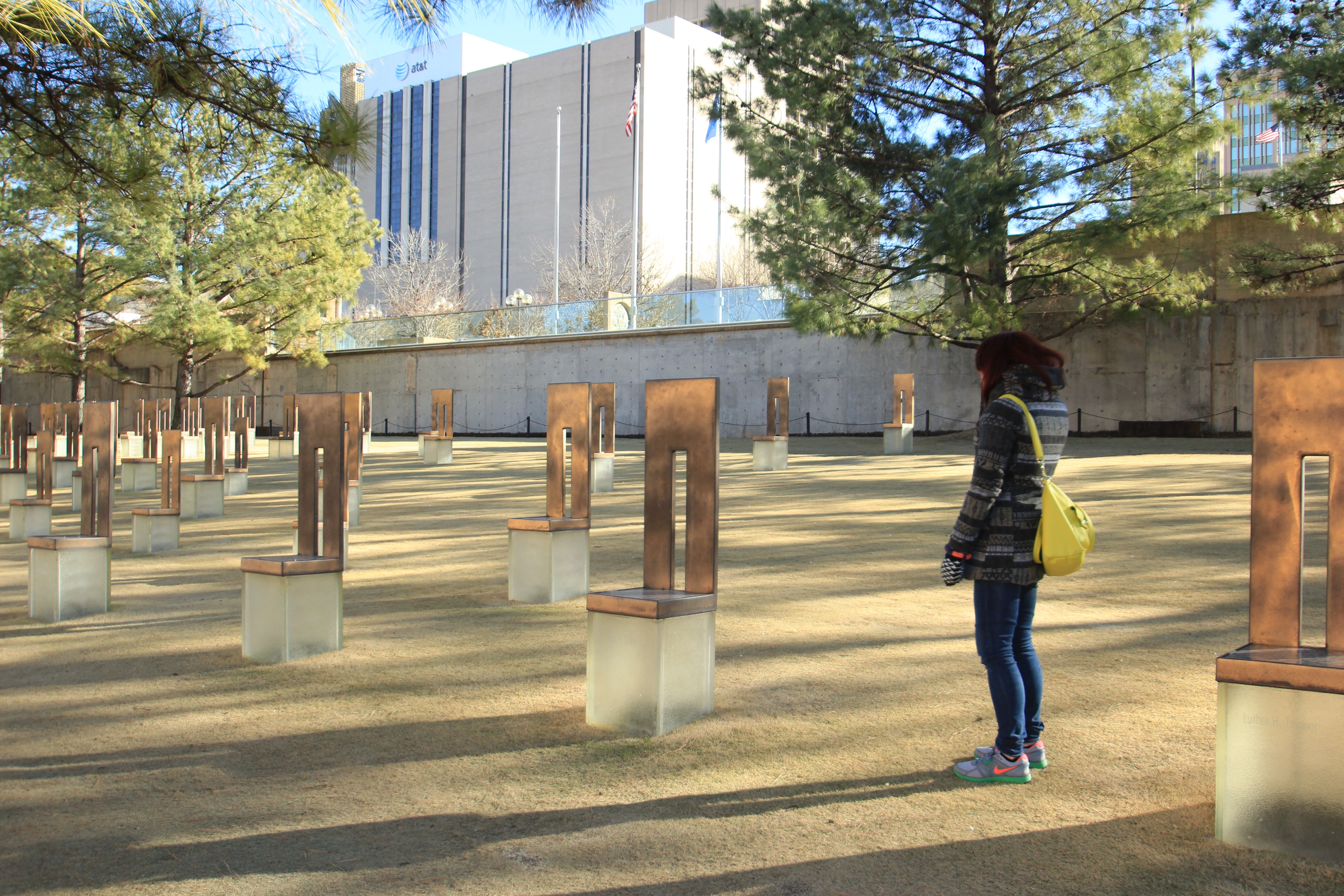 If you make a trip to Oklahoma for no other reason than to visit this memorial, your life will be impacted forever!  The community response and thoughtful consideration given to the creation of this remarkable memorial, honors not only the lives lost, but the resiliency of the human spirit!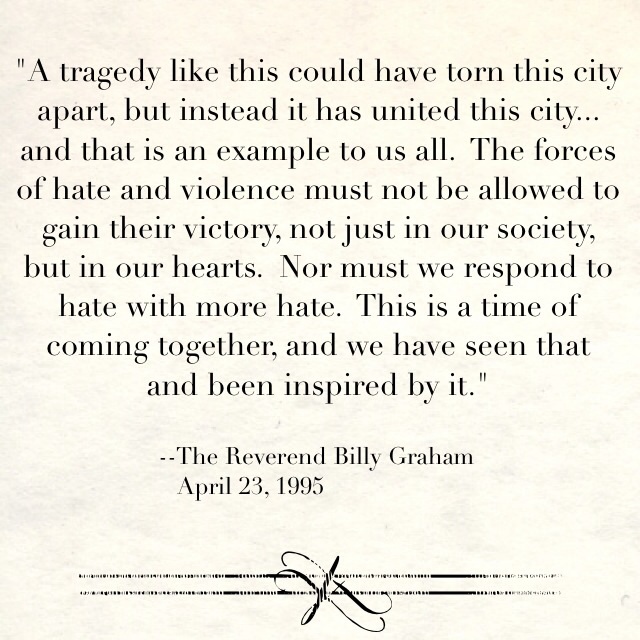 Rings true more than ever today!
Mostly, when we visit our children, wherever they may live, we really just hope to catch a glimpse into their everyday lives.  Jake is working hard in his dental residency program at Lawton Army Base and Whitney is enrolled in an English Master's program.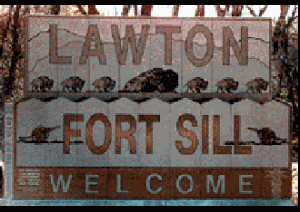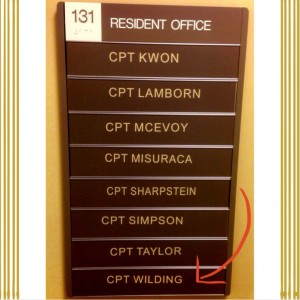 Thanks for your wonderful hospitality, Jake and Whitney!  We are in awe of your ability to create a lovely home wherever you live!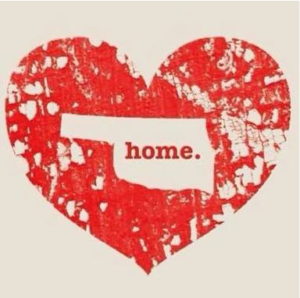 It's my sincere hope that when you visit your children, either far or near, you have the chance to really see with your heart how they are living their lives!
–Mary