Creating Your Home Sweet Home!  Give Your House A Little Refresh! 
When we draw the curtains and open the windows to let the light and fresh air of spring flood our homes, we're often greeted by layers of dust that have been hiding under blankets piled high…and since taking down our Christmas trees, we also realize that nothing green is really thriving!  One way I like to celebrate the energetic mood of the spring season is with a little house refresh!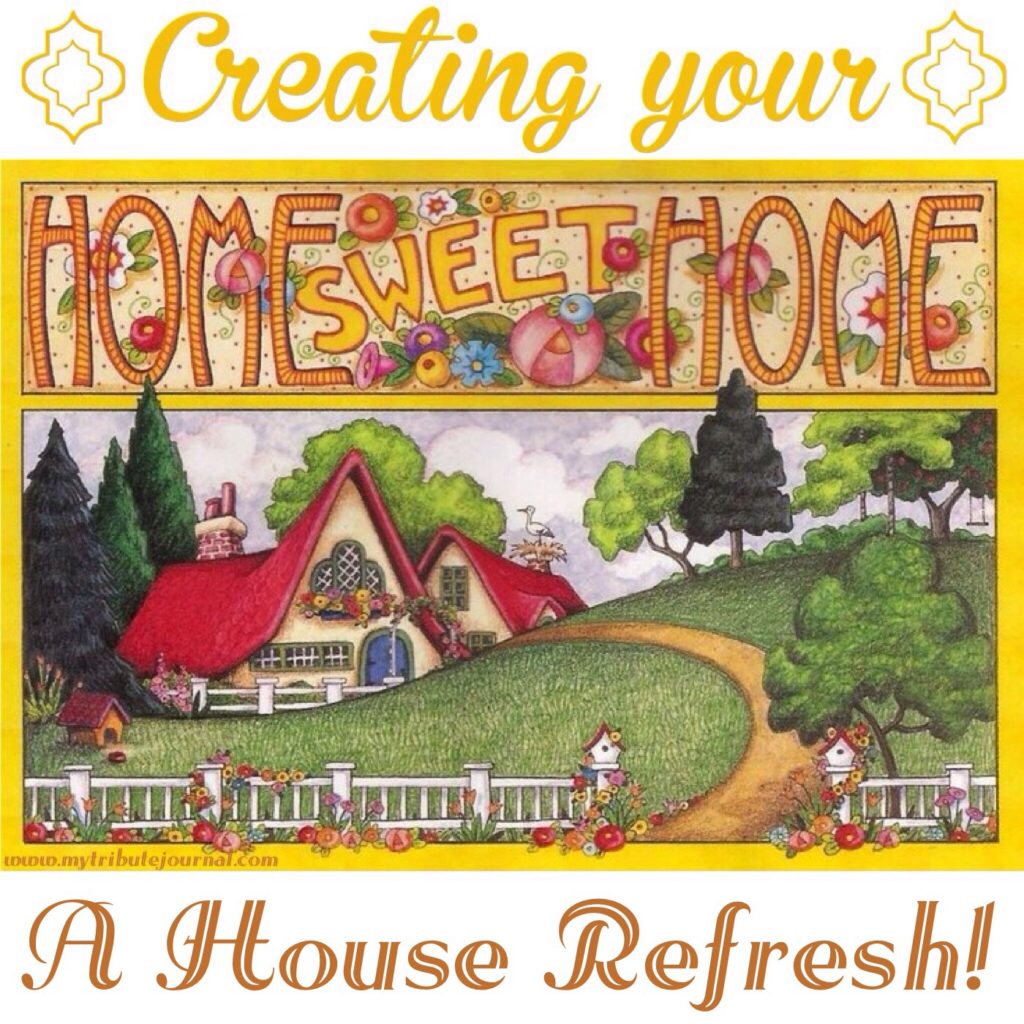 "Home should be a refuge, a happy place in which to dwell, a place where we are loved and where we can love!"  Marvin J. Ashton
5 Fun Ideas For A House Refresh:
Make a good first impression!
There's nothing that welcomes visitors and says "come on in" more than a pretty entryway.  Putting in a little elbow grease and cleaning away winter's grime from your front porch and adding some pretty flower pots are easy ways to give your house a fresh, spring curb appeal.  I love the front door challenge page that is a regular feature in HGTV magazine where they share easy, inexpensive ideas to help give your home's entry a fun, happy look!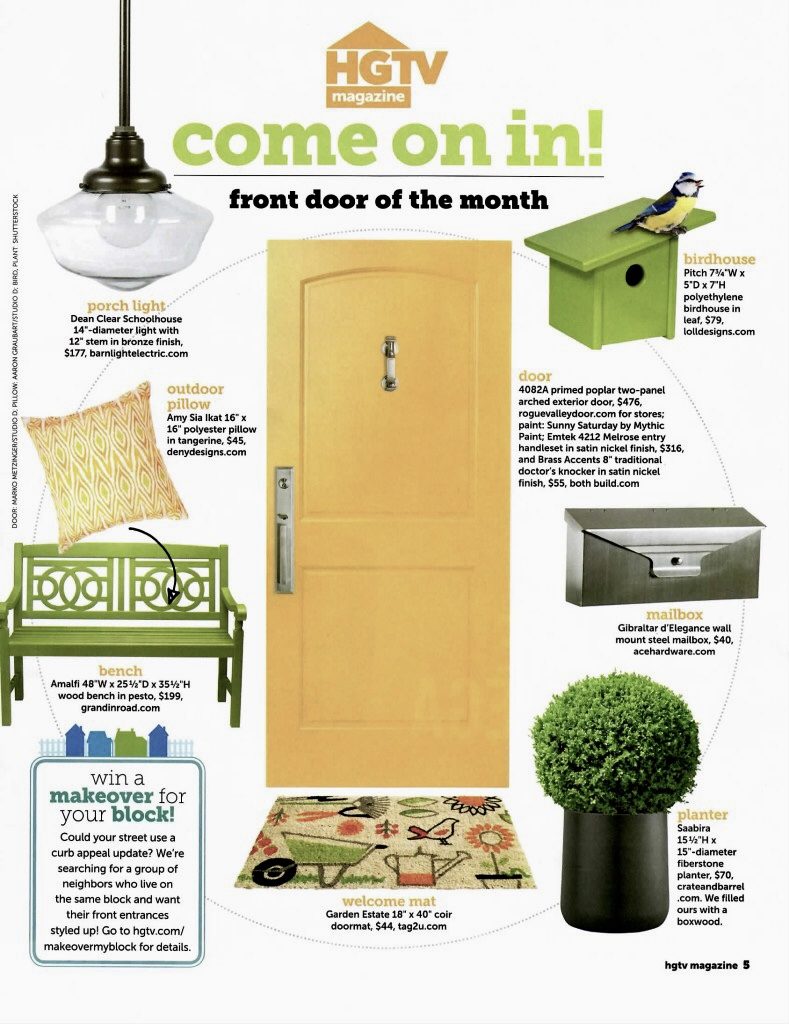 I find that just adding a few fresh flower pots to my front porch is a great way to give it a fun punch of color and immediately lift your spirits from the winter blues at the same time!  (Get great tips for planting pretty flower pots here.)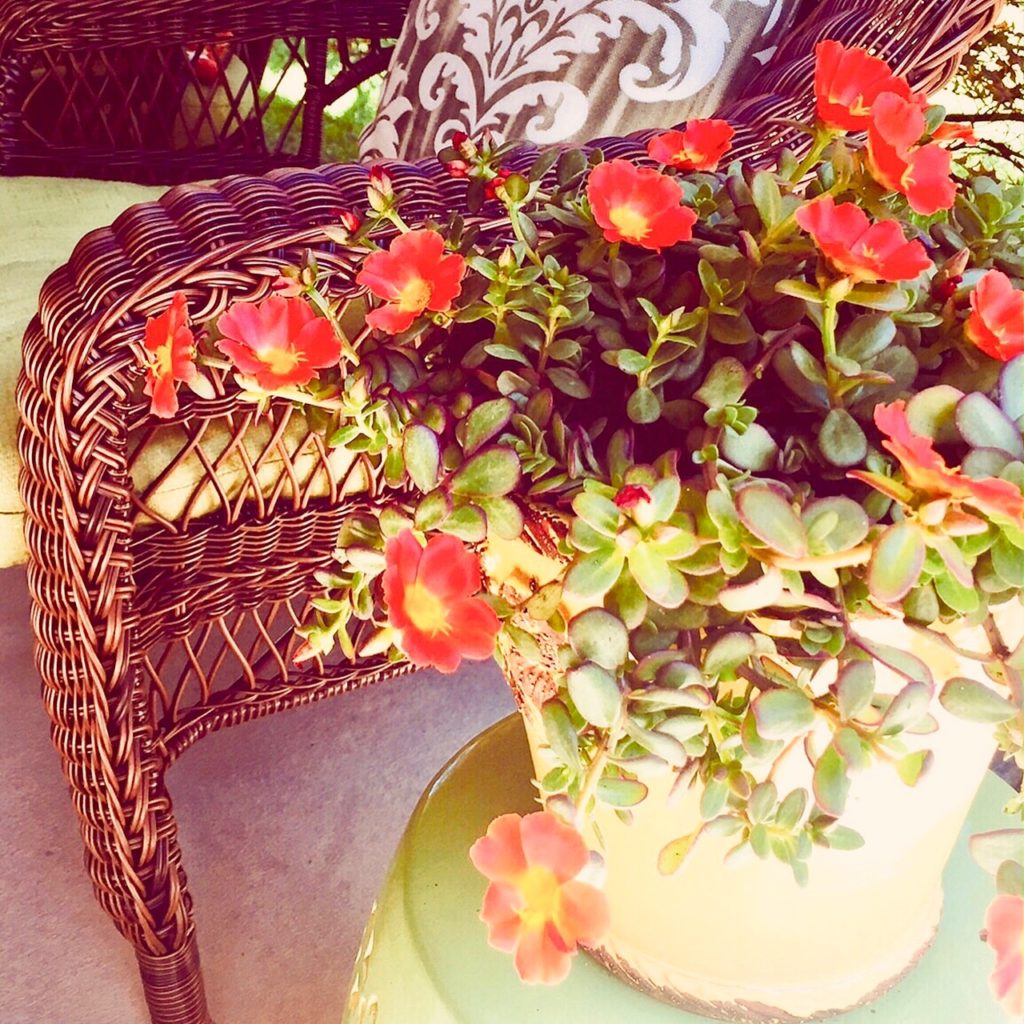 Portulaca are hardy, vibrant flowering plants that withstand a variety of weather conditions and need minimal watering.
Pile on the pillows!
Anyone who knows me, knows that one way I like to give my home a seasonal refresh is to add some novelty pillows to my existing decor.  After vacuuming or cleaning your upholstery as needed, it's amazing how just placing a few decorative pillows around the room will give it such a fun and colorful vibe.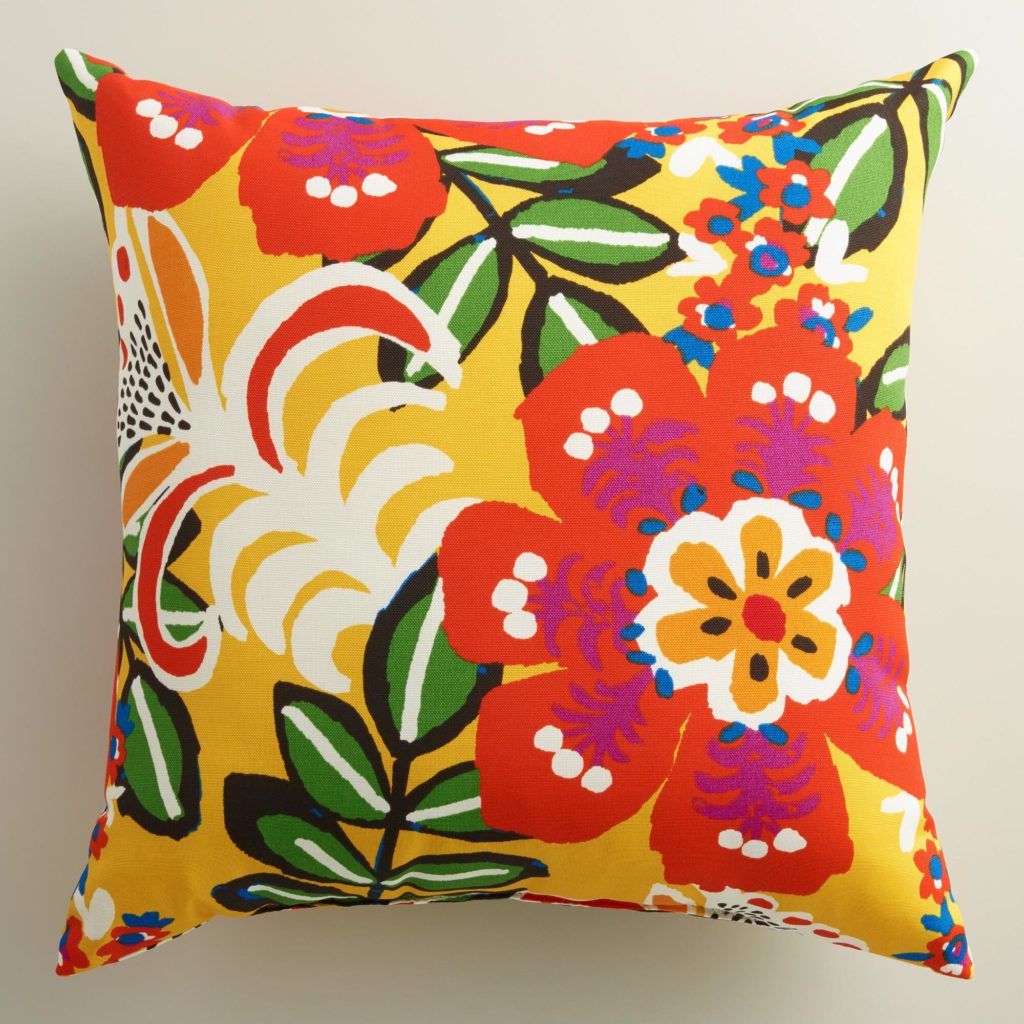 My daughter's cute, colorful pillows from World Market give the perfect touch of spring to her home come this time of year!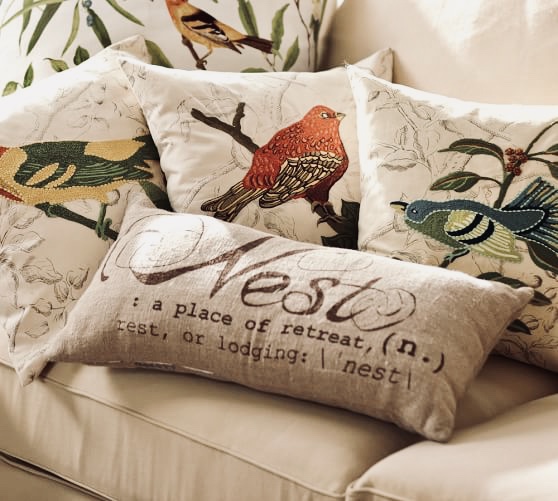 Pottery Barn's spring pillows are a fun addition to everyday décor. 
Spiff up with some spring accessories!
Bookshelves and tables are a must-have multipurpose mainstay in our homes.  Put them to work by organizing spring necessities and your favorite accessories!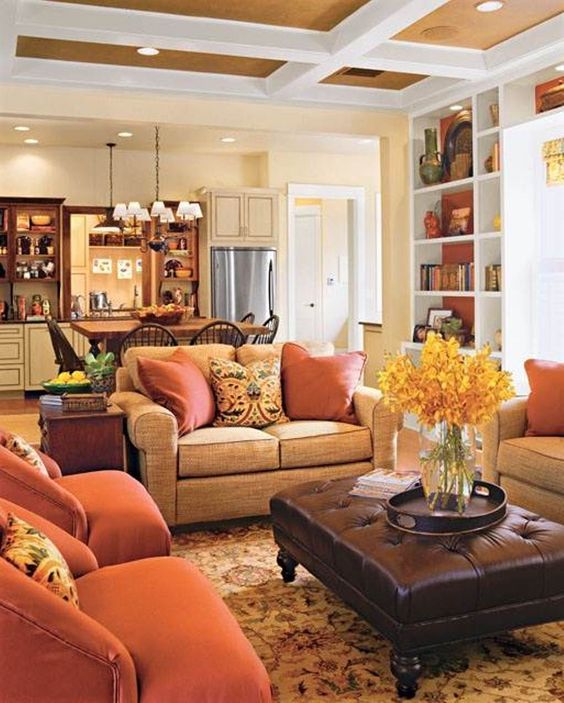 (via Better Homes and Garden)
Spring is the perfect time for layering all the color!  
(I love the idea of painting the back wall of a bookcase a bright color.)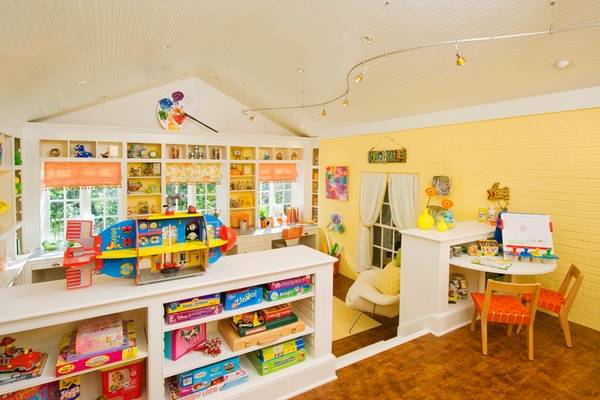 (via Lush Home)
Organizing a functional yet colorful play space can be a great spring activity, and good therapy for winter weary kids and parents!  
Soothe the senses!
Spring is not only a colorful season, but a fragrant one too!  Scents also have a profound effect on our mood…that's why come spring we can't wait to open up the windows and let the fresh air in!  Infusing spring scents into our décor with fresh flowers, diffusers and candles is a simple way to change the overall feeling of our homes this time of year!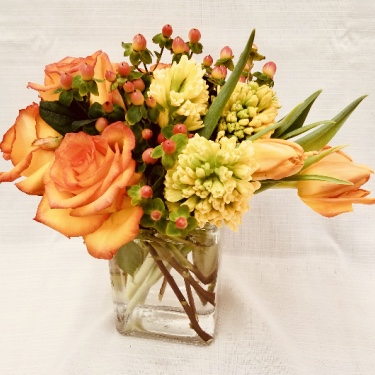 Trader Joe's always has pretty spring flowers at such a great price! 
Pier 1 carries spring scented diffusers!  My favorite is Citrus Cilantro! 
Add a little whimsy!
Springtime seems to call for a little whimsy to brighten up our everyday lives.  A happy bowl of cereal to start the morning or a bright spring blanket to take on an afternoon picnic makes my favorite season that much better!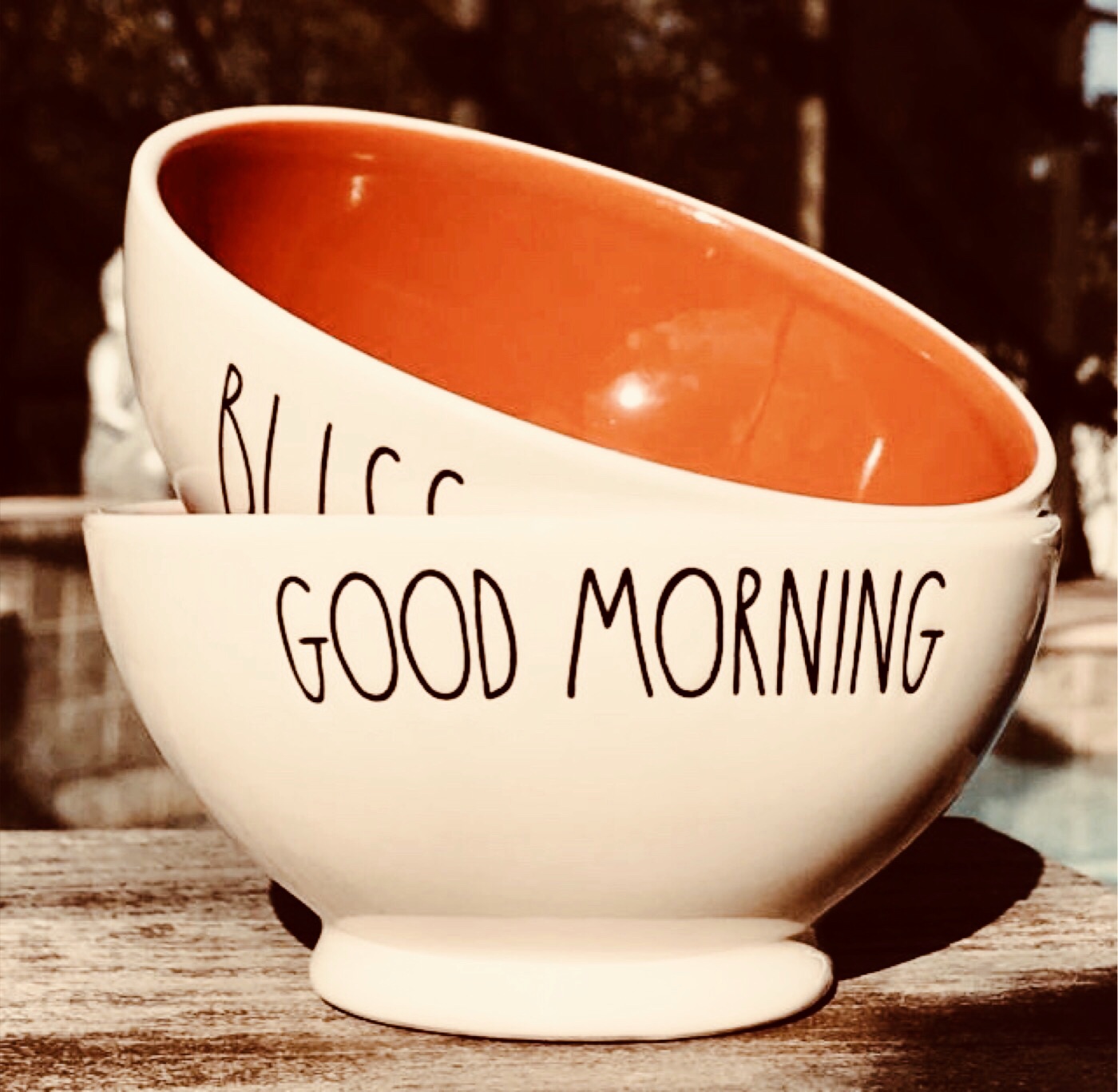 I saw these darling cereal bowls at TJ Maxx, of all places.  They had some cute flower pots with springtime greetings on them too.
I'm so tempted to commission the Etsy shop EnaHarmony to make me this crocheted blanket!  I love the colors and the pom-pom detail! 
Along with giving my home a little refresh, I'm also excited to refresh my soul as I welcome spring!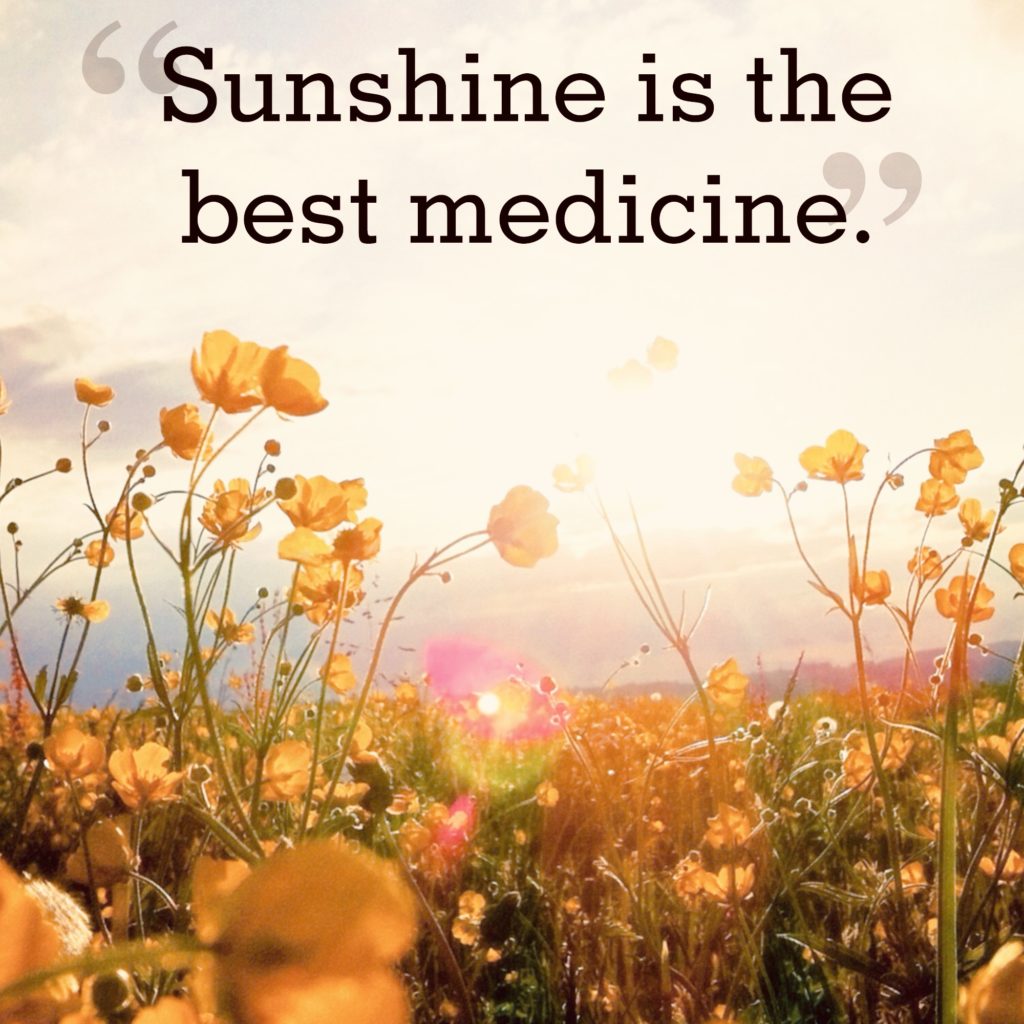 "No matter how long the winter–spring is sure to follow!"  Proverbs
What's one way you give your house a fun spring refresh?
Happy spring, everyone!  ♥ Mary