Admirable Women!  Clara Barton, A Pioneering Humanitarian!
Considering the recent devastation from hurricane Florence that has wrecked havoc in North Carolina, where many have been evacuated from their homes and are being assisted by dedicated volunteers from many national agencies, including the Red Cross, it seems fitting to share the fascinating story behind the pioneering efforts of Clara Barton, the incredible woman behind the creation of the Red Cross in America, as the next installment in the admirable women series!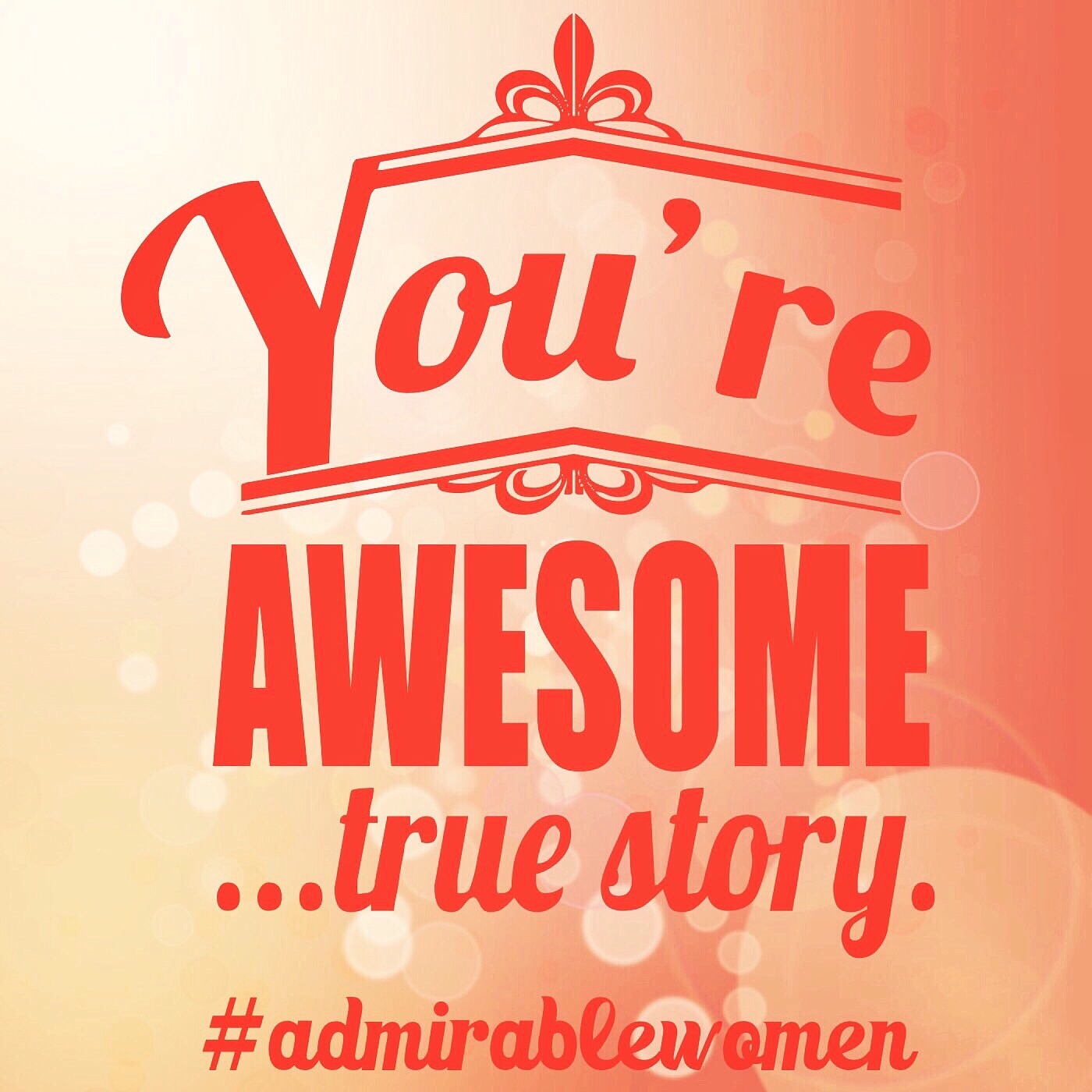 Clarissa Harlow Barton, known as Clara, is one of the most honored women in American history.  She began her illustrious career as a teacher, but found her true calling as a nurse tending to the wounded soldiers during the Civil War.  Her understanding of the ways she could provide help to people in distress guided her throughout her life.  She founded the American Red Cross in 1881 at the age of 59, and led it for the next 23 years.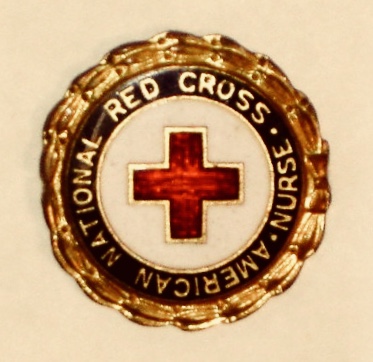 "You must never think of anything but the need and how to meet it…..then God gives the strength and things that seem impossible are done!"  Clara Barton
Little did I know that being assigned to read the biography of Clara Barton in the 5th grade in preparation for a report on the far-reaching influence of this great woman in American history would eventually lead to influencing a career choice later in my life.  I became enthralled with the notion that a woman with foresight, compassion and perseverance could buck the "system" so to speak, and make a difference in the welfare of her fellow-man at their most desperate times of need!
"It irritates me to be told how things have always been done.  I defy the precedent of tyranny—I simply cannot afford the luxury of a closed mind."  Clara Barton
The Powerful Influence Of Loving Parents!
Clara Barton was born December 25, 1821 in North Oxford, Massachusetts.  She was the youngest daughter of Stephen and Sarah Barton.  Her father was a prosperous farmer and a dedicated state law-maker who had fought in the American Revolutionary War.  Barton later recalled that his heroic wartime tales made patriotism and a willingness to serve familiar to her at an early age.  Her mother was an advocate of women's rights and taught Clara that all people should be treated equally.  Despite her extreme shyness as a child, the strong examples of her parents taught Clara that she could achieve anything she set out to accomplish!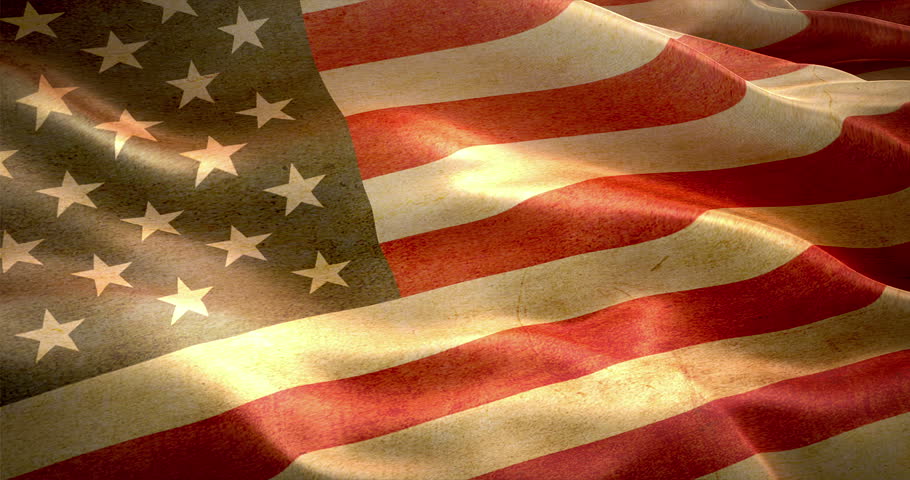 "The patriotic blood of my father and firm convictions of my mother run warm in my veins and uplift my soul when tasks seem insurmountable!"  Clara Barton
Due to the insistence of her parents, Clara Barton, received the finest formal education available at the time; she excelled in reading and writing, and though still timid as a teenager, she became very well spoken.  Her mother suggested she put her gifts to work and become a teacher.  At age fifteen, Clara began teaching at nearby schools; some years later, she left to teach in Bordentown, New Jersey.  Families in Bordentown were required to pay for their children's schooling, thus many children were unable to attend.  Young Clara Barton offered to teach without salary if the students who needed to could attend for free.  The local school board was skeptical of her ability to teach what they considered to be incorrigible students, but she succeeded and was a popular headmistress of the over 600 students who eventually enrolled.  When that same school board decided to appoint a male principal to preside over her, Clara resigned!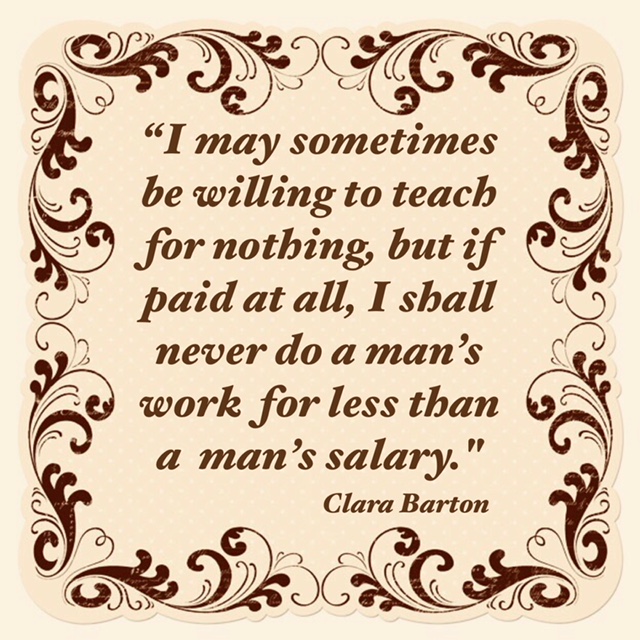 "I believe I must have been born believing in the equal rights of women to all the privileges and positions which nature and justice accord her."   Clara Barton 
Realizing Her Life's Purpose!
After teaching, Clara Barton worked in Washington, DC in the U.S. Patent Office as the first female to work for the Federal Government.  But she always had an inclination towards nursing after tending to her brother for several years as a young girl when he suffered head trauma while building a barn.  She learned to care for him and administer his medications from their family physician.  On his death-bed, Clara's father gave her the advice to "seek and comfort the afflicted everywhere."  When the Civil War broke out in 1861, after seeing pictures of wounded soldiers, many of whom were her former students, Clara felt a strong desire to help.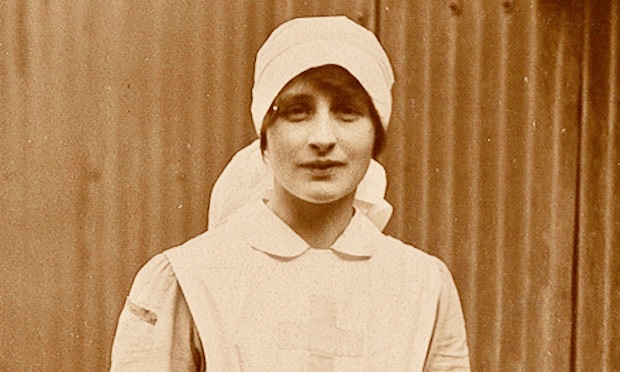 (via Clara Barton museum)
"I may be compelled to face danger, but I never fear it, so while brave soldiers can stand and fight…I can stand and feed and nurse them!  Clara Barton
Following the First Battle at Bull Run, Clara formed an agency to distribute supplies to wounded soldiers and while she had received no formal nursing training, she relied on the skills she learned from caring for her brother and taught them to others so they could help her care for the many wounded men.  Initially, Clara and her colleagues attended to those who were hurt in ambulances set up on the periphery of the battlefields, all the while lobbying the U.S. Army to bring their nursing capabilities to the front lines.  In August of 1862 Clara was granted permission to travel and treat soldiers in some of the most dire circumstances of the war.  She served on sixteen battlefields during the Civil War, working tirelessly behind the scenes and became known as the "Angel of the Battlefield" where her own life was often at risk.  More importantly, she singlehandedly seemed to change the preconceived notion that women were too weak to help on the battlefield.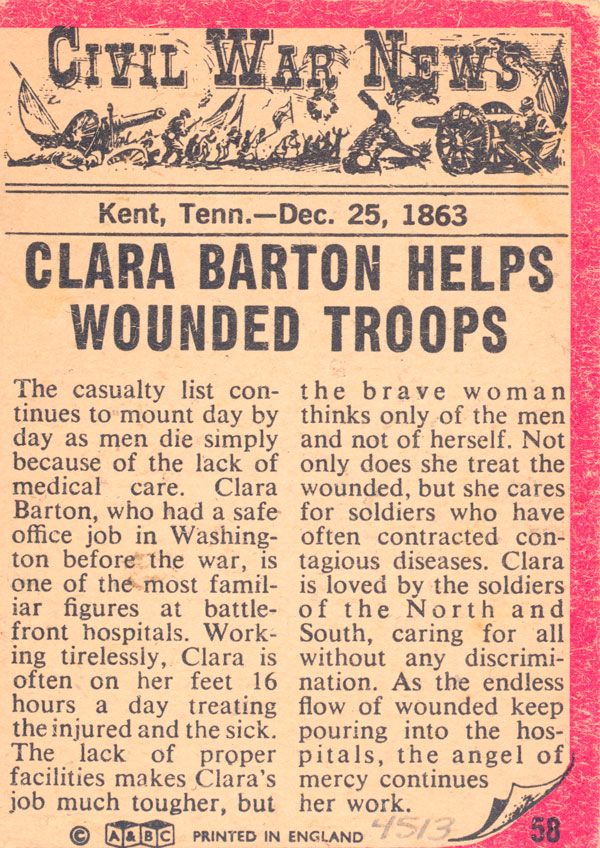 (via American History archives)
"This conflict is one I am ready for…I am well and strong and young enough to go to the front.  If I can't be a soldier, I can help the soldiers."  Clara Barton
Founding The Red Cross!
Near the end of the war, Clara Barton found her work was not done as she began receiving letters from the families of soldiers who were looking for their missing loved ones.  President Abraham Lincoln soon appointed her to start the Office of Correspondence with Friends of Missing Men in The United Sates Army.  According to her biography, she ultimately help identify 22,000 missing soldiers.  On a trip to Geneva, Switzerland, for the purpose of relaxing after her wartime efforts, Clara was introduced to the Red Cross and the idea of national societies being formed to provide relief on a neutral, voluntary basis.  Finally, in 1864, after many bureaucratic hurdles, the American Red Cross was formed, to which Clara Barton was appointed president.  She also formed the National First Aid Association, which offered first aid kits and emergency preparedness instruction to communities across the nation so they were better trained to deal with disaster if it should come.  This program exists in most cities in America today.  Clara Barton died on April 12, 1912 at her home in Glen Echo, Maryland at age 91.  A monument in her honor stands at the Antietam National Battlefield.
(via Clara Barton biography)
"I heal the wounds of war.  I am a refuge from flood, fire and pestilence.  The love of little children is mine.  I am the Red Cross of peace."  The Red Cross Creed
I think what impressed me most as a young girl doing a report on this iconic woman and now, as a nurse, is that Clara Barton had the ability to see a need, then face it head on, with devoted tenacity and diligence, until the need was met!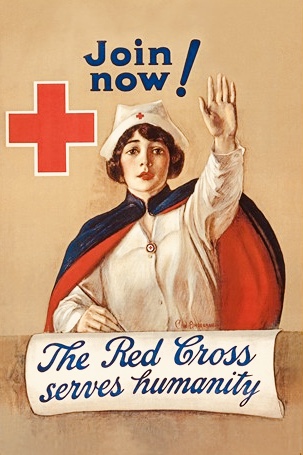 (Vintage poster via Red Cross)
The Red Cross recently helped those displaced from their houses by fires in Utah and California, as well as those affected by hurricane Florence in North Carolina.
What I love about being a nurse is the chance to offer help to others who are vulnerable due to illness, and empowering them to become self-reliant and strong again as they receive proper medical care.  There truly is no better feeling than seeing the look of accomplishment as independence is regained, especially when it comes to their health!  I've had the privilege of teaching first aid and basic Cardiac Pulmonary Resuscitation (CPR) to youth in our community, as well as help new mother's feel confident in caring for themselves and their newborns after delivery.  While you may not have a medical background, you can certainly be an asset to your city by taking first aid preparedness courses, having updated first aid kits in your home and vehicles and a 72 hour emergency kit for each member of your family.  Another option would be to check with local authorities and become Community Emergency Response Team (C.E.R.T.) qualified.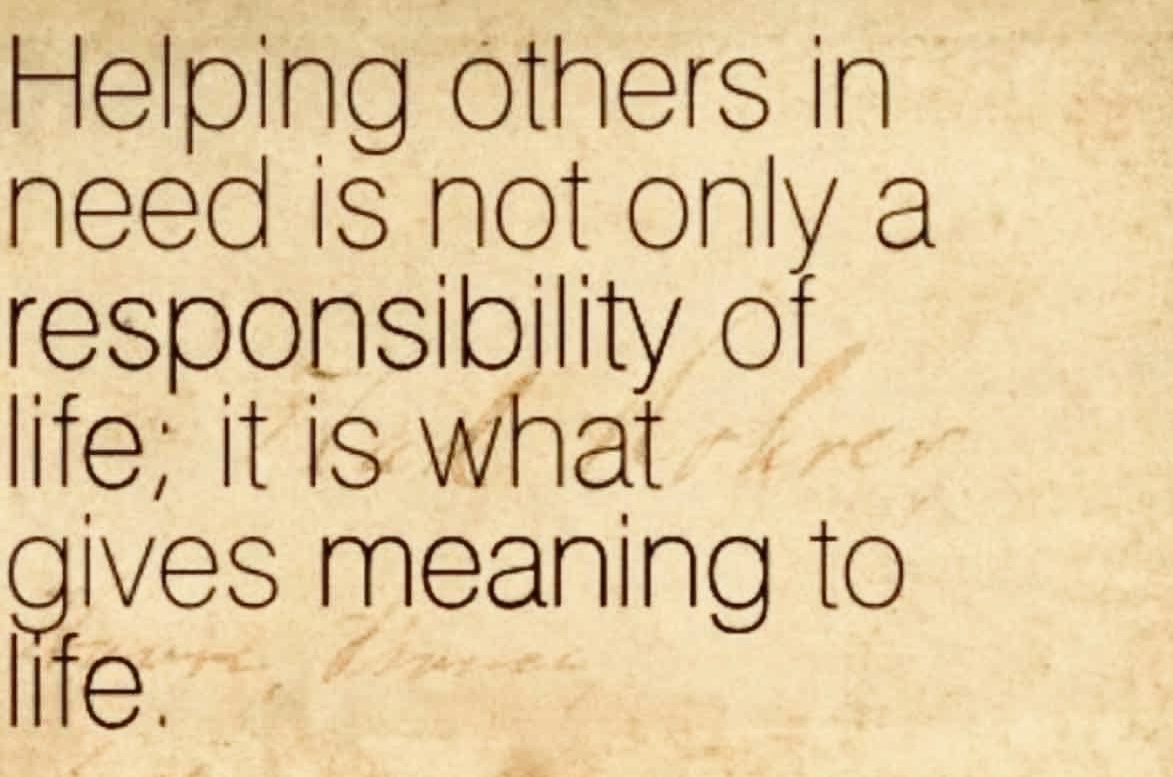 Anytime someone responds to an opportunity to help others in need in any capacity, they pay tribute to the life of Clara Barton and her pioneering, humanitarian spirit!
May we all strive to make a difference in someone's life!
I'd love it if you'd share an  experience you've had giving or receiving help during a time of need?  
–Love, Mary