Gratitude Rocks!
As you can probably guess, I'm a big advocate of keeping some sort of a journal, thus the name of my blog, but if writing in a journal doesn't suit you, may I suggest that at the very least, you'll find that keeping a gratitude journal is good for your soul.  Seeing my life through the lens of gratitude, I am more willing to count my blessing and recognize the genuine goodness in others…and myself.  I also find that I can even experience gratitude in some of the most unexpected and difficult moments.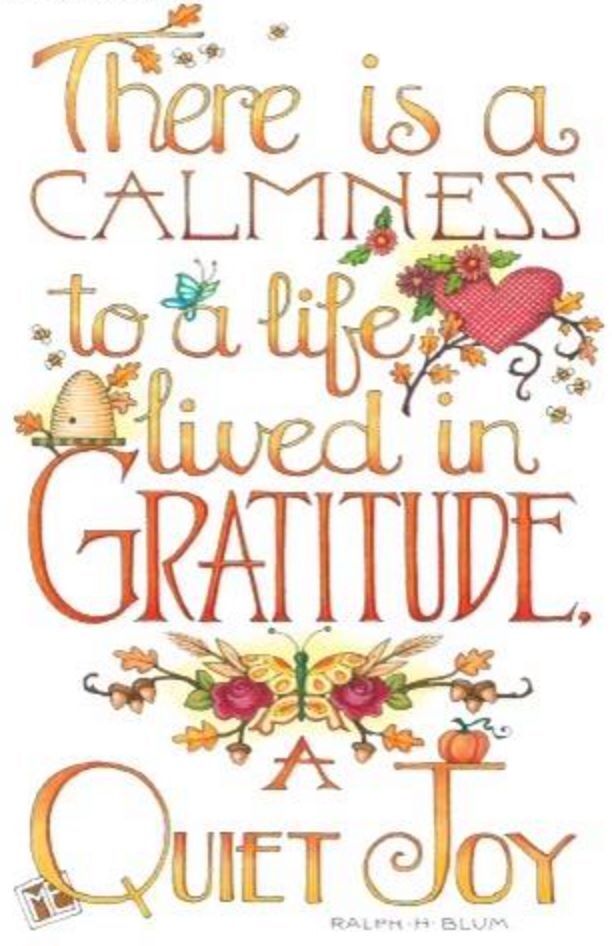 Dr. Robert Emmons, a professor of phycology at University of California, Davis, is a leading scientific expert on gratitude.  In his book, "The Little Book of Gratitude" Dr. Emmons shares his research-based tips and benefits for keeping a gratitude journal:
•  A conscious decision to record gratitude seems to improve a person's overall happiness in life–you're focusing on the good!
•  Gratitude journals are a great way to help you see those good things in your life as gifts…doing this helps you relish them more and guards against taking them for granted.
•  Elaborating on one or two specific things you are grateful for, rather than making a lengthy superficial list, gives more depth and meaning to keeping a gratitude journal. 
•  Reverse psychology suggests that one of the ways you can create a more grateful outlook is to reflect on what it would be like if you didn't have some of the blessings you enjoy each day.
•  Research has found that writing in a gratitude journal more than once or twice a week was counterproductive to the overall gratitude experience.  This might be because evidence shows that we tend to adapt to positive experiences quickly and can become numb to them.  Try to savor the wonderful experience of gratitude and make it special!  
In looking over this list, I realize that keeping a gratitude journal helps me be more intentional in appreciating the relationships and experiences I have and how they truly create joy in my life!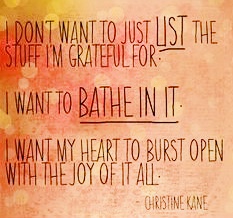 My Favorite Gratitude Journals!
You don't need to buy a fancy journal to record your gratitude entries, the important thing is to make a habit of paying attention to events in your life that inspire gratitude and write them down.  If you are in the market for a gratitude journal, however, here are a few of my favorites…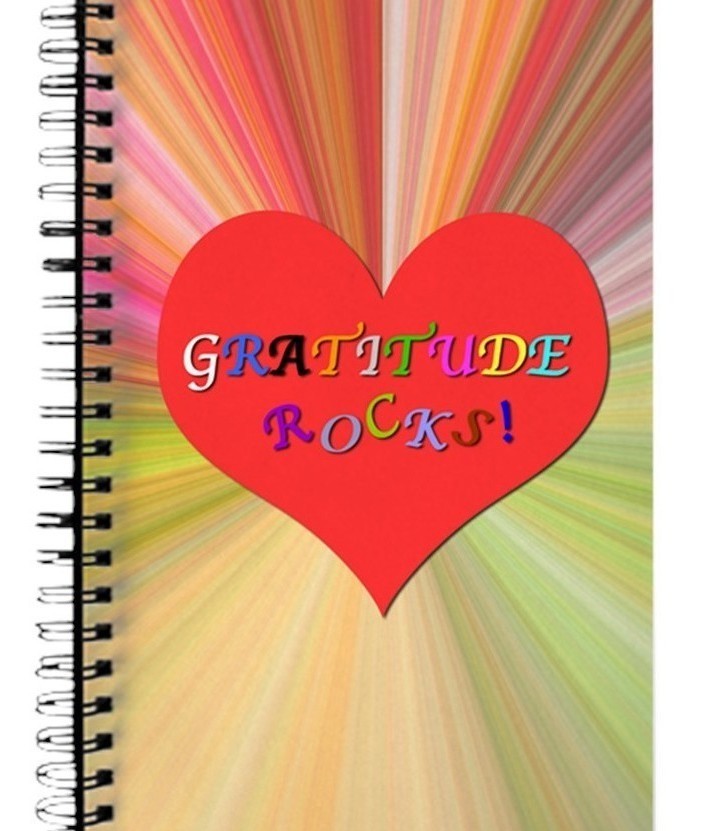 "Gratitude Rocks" by Café Press.  This journal is just fun!  The bright novelty look can't help but inspire you to want to write down what you are grateful for.  It seems like it would be the perfect gift for any teenager or "young at heart" person in your life!  (That should cover about everyone!)  I've found this at specialty stationary boutiques or you can purchase it here.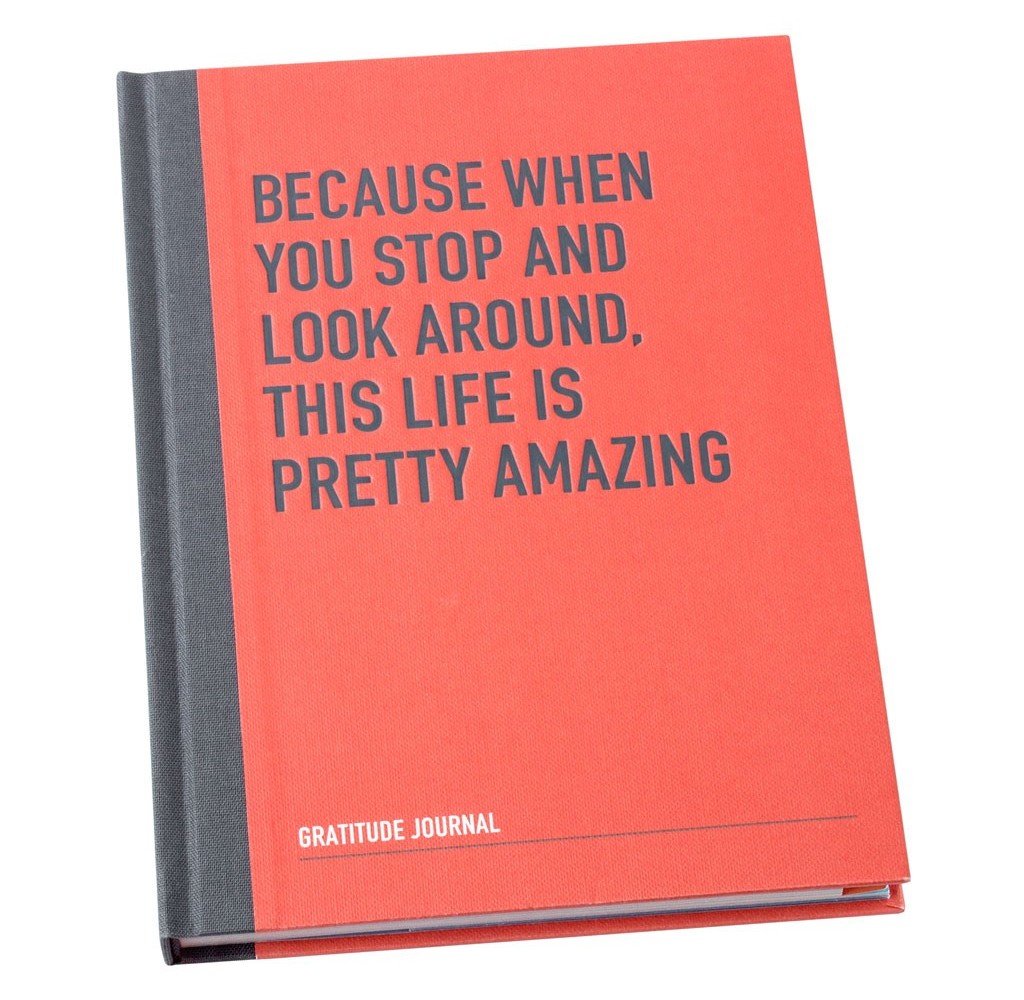 "Life Is Pretty Amazing"  by Kikki K.  If ever there was the perfect statement to motivate you to keep a gratitude journal, this journal has it in spades.  Some of the pages come with inspirational quotes to get your grateful juices flowing and there are a few different formats for writing down your thoughts too.  You can buy the newest edition of this creative journal here.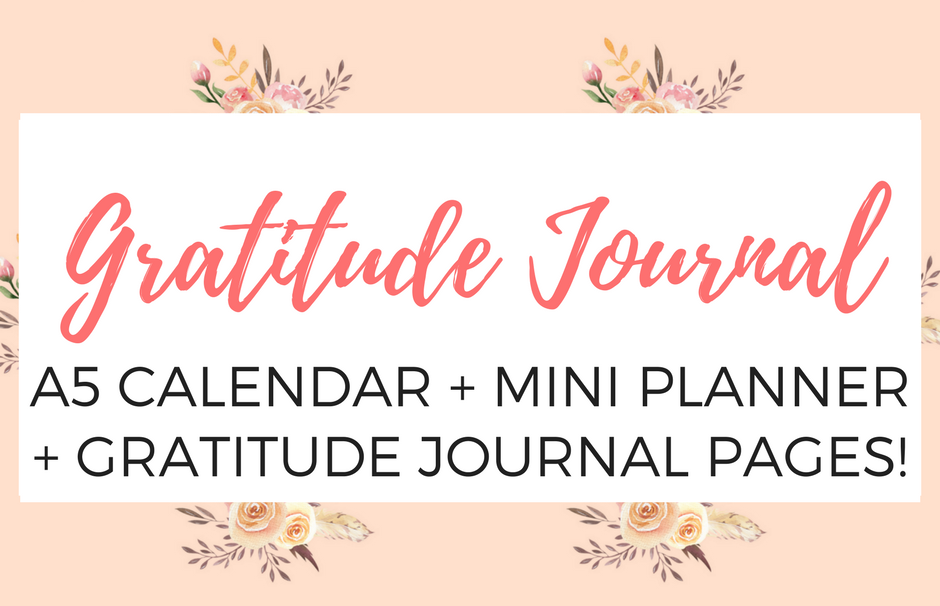 "Gratitude Calendars + Journals" by Printables and Inspirations.  My mother used to keep a yearly calendar that allowed enough space for her to write a line or two of her grateful thoughts each day.  If this sounds appealing, you will find a beautifully designed, free download here.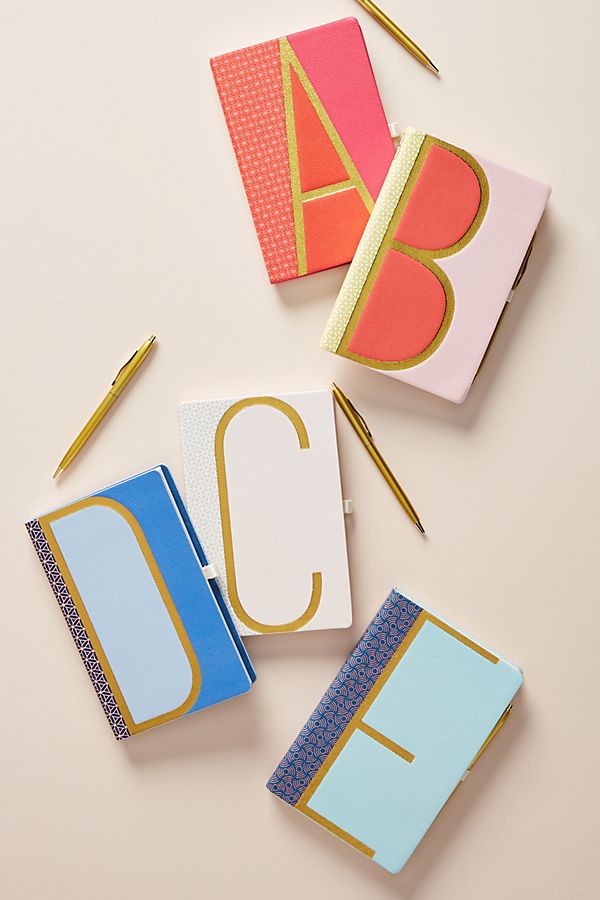 "Monogram Journals" from Anthropologie.  I always think a personalized journal makes a great gift for that someone special.  These ones from Anthropologie have a colorful leather-look cover and come with a gold pen.  You can check off your gift list by getting some here.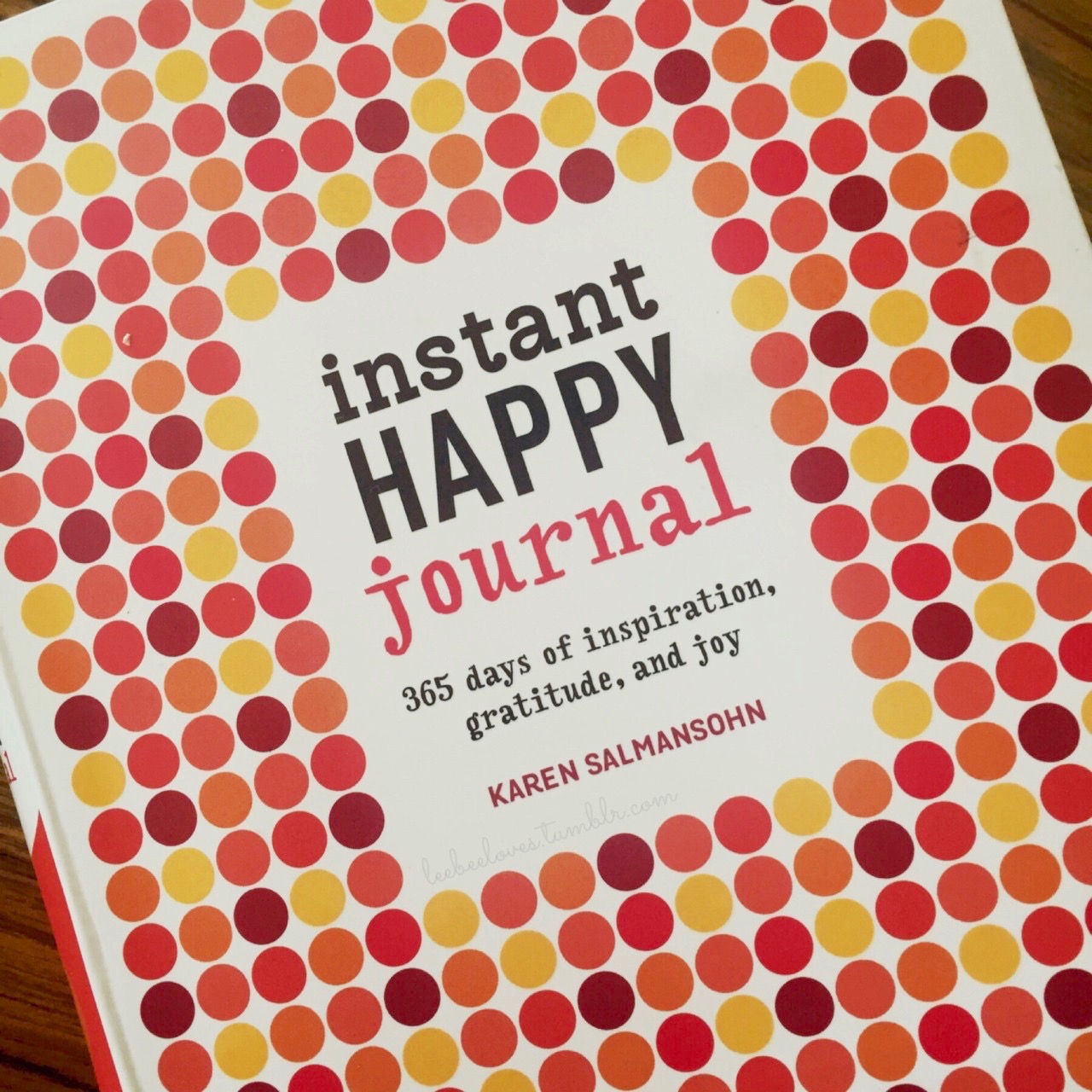 And lastly, "Instant Happy Journal" by Karen Salmansohn.  For a unique twist on a gratitude journal, this one promises to amp up your ability to notice and create more joyous moments in your day.  This journal also has fill-in dates, so you can write and reflect at your own pace.  I talked my cute hubby into doing this journal together.  While he doesn't write in it as often as I do–his insights are thoughtful and funny!  Get it on Amazon here.
At the very least, I think keeping a gratitude journal can help lift our spirits and inspire us to look at life's everyday challenges with a more positive perspective.

Have you ever kept a gratitude journal?  Please share any ideas you have on making it a good experience and you might just find yourself getting one of my favorite gratitude journals!
–Love, Mary