Cinderella Days!  Cultivating Children's Talents!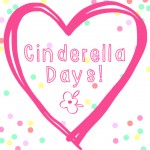 As adults, we recognize that finding out what we're passionate about in life helps it become a lot more worthwhile and exhilarating.  I suppose it's safe to say that our children want to discover what they love too…however, they may not always know how to fully express what they really enjoy or how they should go about cultivating their true interests.  That is when we as conscientious parents (and grandparents) can step in and assist and offer support!  When planning my special Cinderella Days with my grandkids, I try to keep this in mind by planning a variety of different activities that they can participate in so they're exposed to a wide assortment of experiences they can enjoy and even excel at. 
"Talent cannot be taught…but it can be awakened."  Wallace Stegner
I learned first hand with my own kids, that as parents we cannot make our children like something or truly embrace it if it's something they really don't want to do; for the most part, the desire and drive to achieve a talent must come from within them.  In fact, Dr. Gail Saltz, a clinical professor of psychiatry and her research team at the New York Presbyterian Hospital, conducted scientific EEG studies of the brain and found that, "only when a child identifies with others who have a specific talent, and he or she really believes that they could learn to excel at this skill, will their brain be stimulated and dopamine (a pleasure chemical) released, drawing them to want to take part in that particular activity."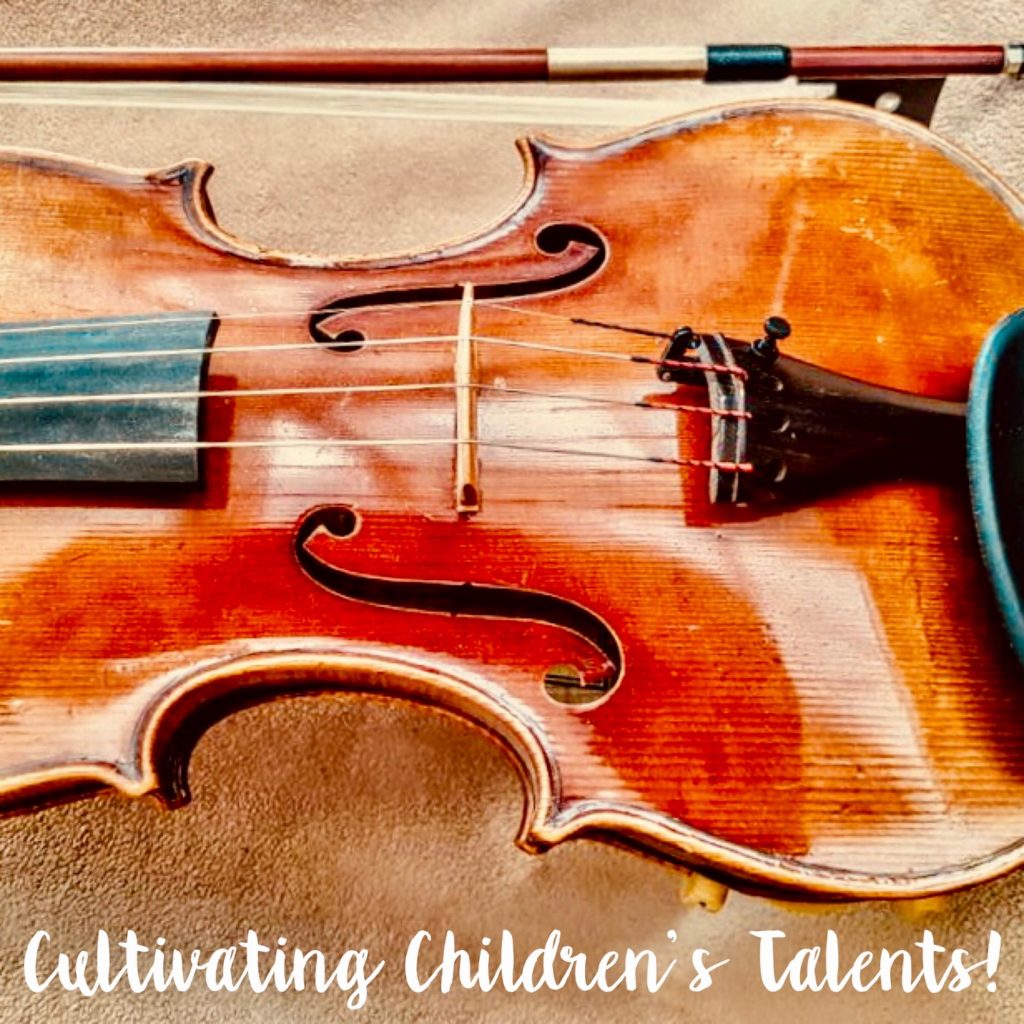 Here then are a few things I've learned raising my own children and doing further research on the topic of cultivating children's talents…        
• Love the Child You've Got!
We all have dreams for our kids, but obviously, every child is unique with their own unique interests, natural abilities and ambitions.  First and foremost, children need to know they are loved for who they are.  Don't compare your child to the kid next door or even to their own siblings. 
"We should stop thinking of our children as bonsai trees that need to be carefully pruned, and begin thinking of them as wildflowers that will reveal their own unique and glorious beauty!"  Julie Lythcott
One of the best things we can do for our children is to let go of preconceived definitions of success and simply help them blaze their own trail to personal achievement.
While it may be easier, and a lot less messy, to bake on their own, I love how my son and daughter-in-law have embraced my sweet grandson, Elliot's love of helping them in the kitchen.  His future wife will surely thank them too!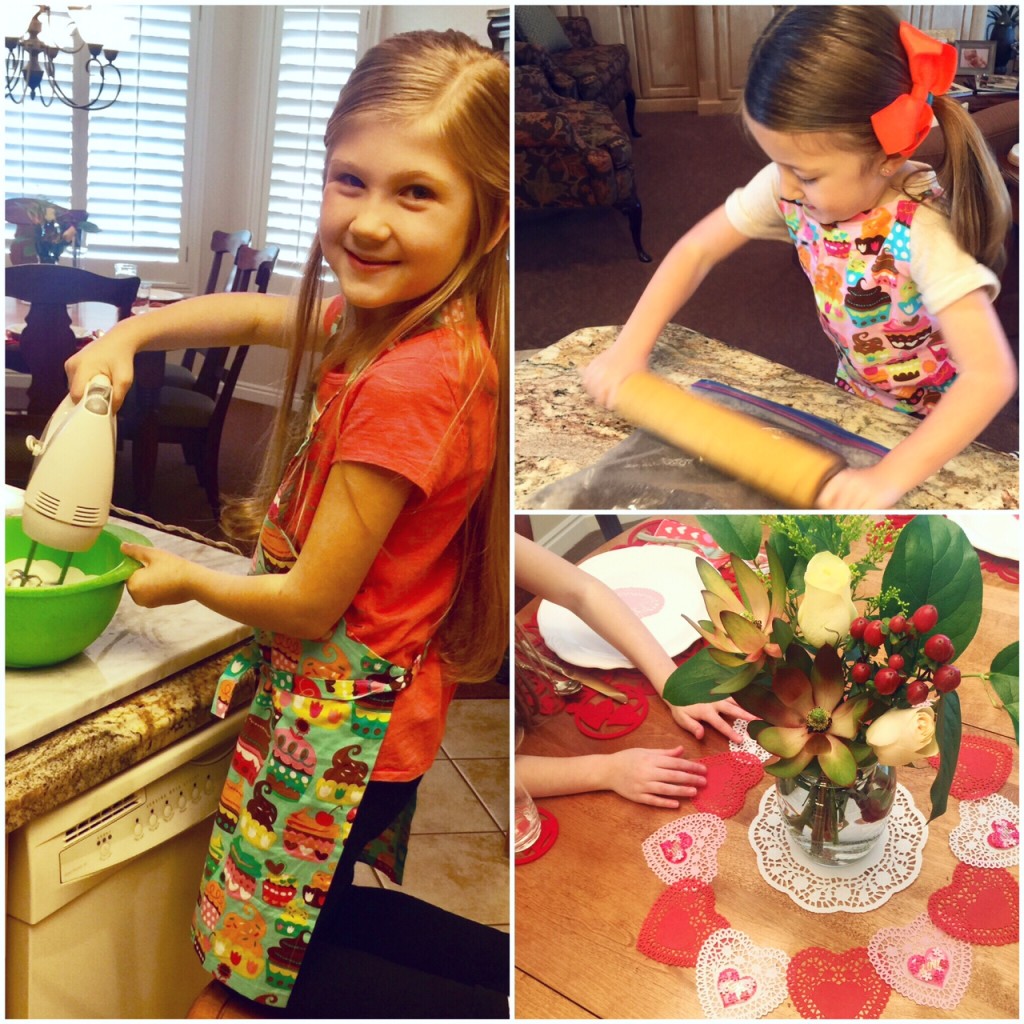 My oldest granddaughters have shown me many times that they have a natural flair for party planning as they help me prepare fun activities for our family!  
• Explore the Possibilities!
It's tempting to load our kids up with multiple classes and scheduled activities to see which one sticks, but I found that one of the best ways my children were able to discover what they loved was to have some downtime to develop a sense of wonder about the world around them.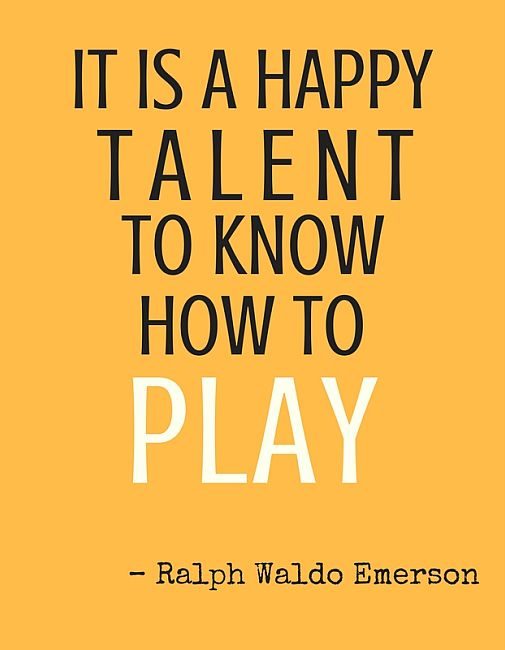 I'll admit, I loved raising my children in the day and age where "screen time" wasn't part of our common vernacular.  I'm a firm believer that children often stumble upon things they enjoy doing when they are given time to go play and discover all the wonderful possibilities!  You just never know when those home-spun talent shows will lead to a role on Broadway or simply being in a school play later on in life.  And perhaps all those DIY go-carts will lead to a career in construction or just make them a very handy person to have around for all those little projects that will need to get done when they own a home.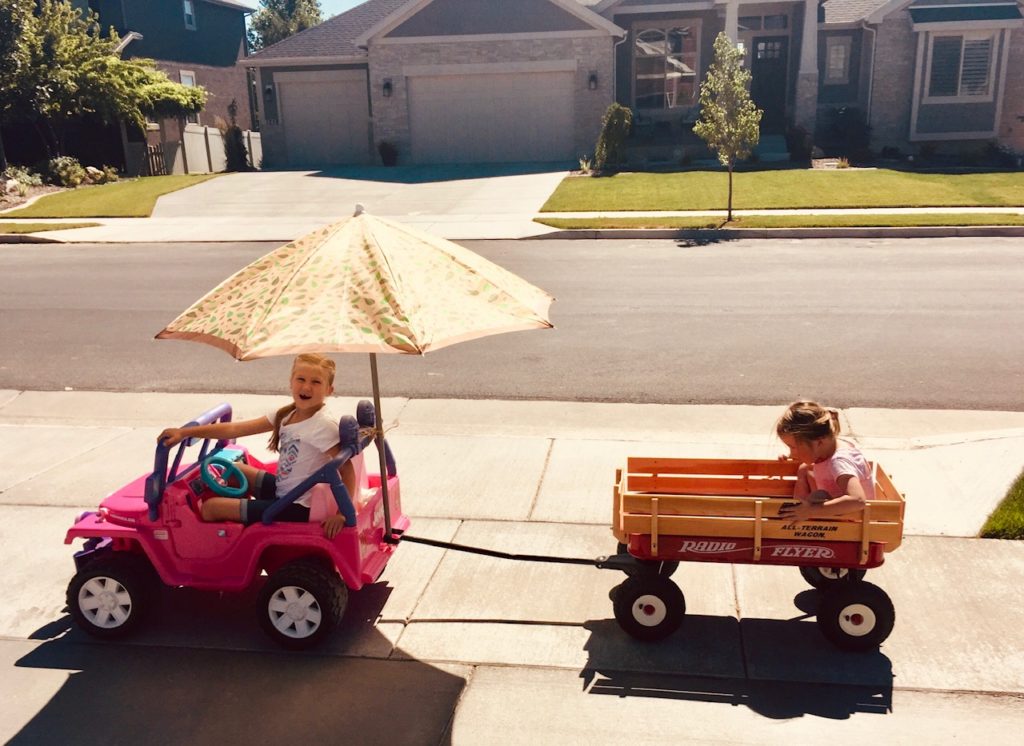 The creativity and ingenuity it takes to build a makeshift car caravan, complete with shade, should come in handy as a child discovers what they love to do.
 • Foster Growth!
In his book, Developing Talent In Young People, author, Benjamin Bloom, cites a five year study he conducted with 120 gifted children that found that though these youth had exceptional talents, they were also encouraged by parents and mentors who helped nurture their natural abilities, which in turn, boosted self-esteem and belief in their individual strengths.  Another important factor that fostered growth in a child's particular area of interest was the parent's ability to make sure early talent development was positive, fun and not pushed; parents who were engaged, but not overbearing and made practicing an enjoyable experience were key factors in seeing these youth excel–adults should kindly guide and inspire their drive!  Dr. Bloom cautions against parents spreading their children's time and energy too thin.  He noted that children typically show exceptional talent in one or two areas only…not in everything!          
"Your talent can determine what you can do.  Your motivation can determine how much you are willing to do.  But your attitude will determine how well you really do it."  Lou Holtz
I would also add that while praise and encouragement go a long way toward helping children develop their talents, I also think it's good to know when to push them a little; complacency can have a powerful hold over someone learning to fulfill their potential!  We all know that seeking after anything worthwhile is often faced with overcoming some obstacles along the way.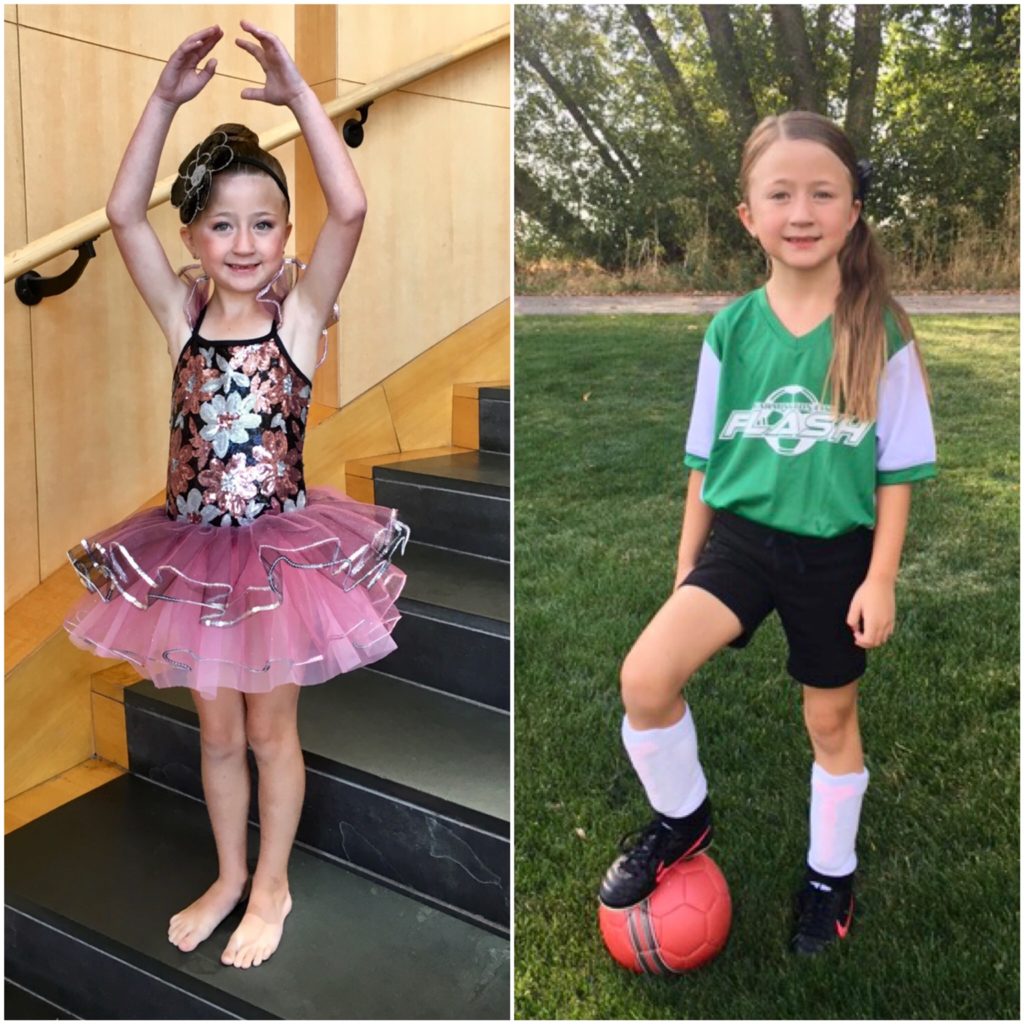 While dancing is her most cherished talent, I love that my granddaughter, Marli, has practiced hard to progress in her soccer skills too.  She's definitely the most graceful runner on the field.  It's fun to support this little energetic dynamo! 
• Be Their Biggest Cheerleaders!
I don't think we can ever underestimate the power of being a child's biggest fan and supporter.   Their interests in areas that they love and areas that come naturally to them will help them shine–especially when their most devoted cheerleaders are in the audience!    When children's strengths are encouraged by others, one of the best things that comes of it is that children learn to be independent, responsible, (mom won't always be there reminding them to practice) and most important, resilient individuals that understand that while they may not always win first place, they can celebrate the fact that those who love them most celebrate their best efforts!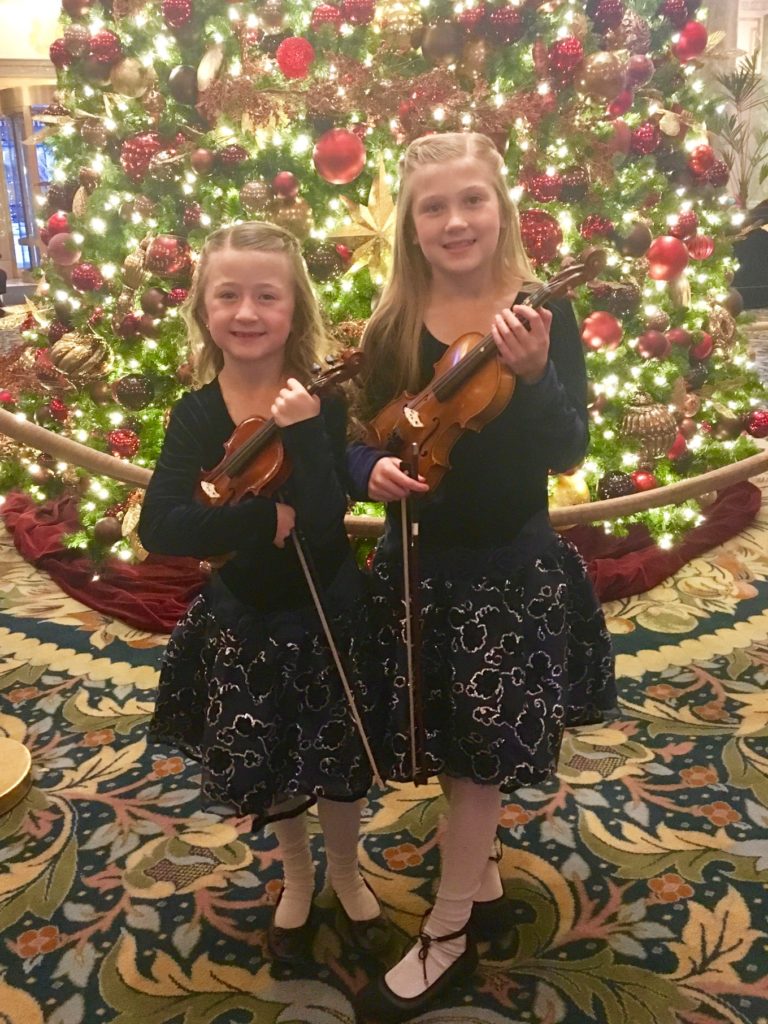 My daughter, Malia, has devoted countless hours to helping her oldest daughters in their desire to play the violin.  Makena took an interest in the violin when she was just four years old.  Marli followed suit after watching her older sister.  Practicing and performing take a lot of time, but we're their biggest fans! 
• Expect the Unexpected!
Perhaps you have one dream in mind for your child and they have an entirely different one…and just when you think they've found the activity or talent that will give their life special meaning, they surprise you and replace the leotards and tutus for basketball shorts and high tops…or they maybe add something new to their repertoire that you didn't even see coming!   It may not be easy to let go of one dream to see it replaced by another, but in the end, the only way children find their true passion is to pursue various activities that interest them and give them confidence and a sense of purpose.  
"Find a purpose in life so big that it will challenge every capacity you have to always be your very best!"  David O. McKay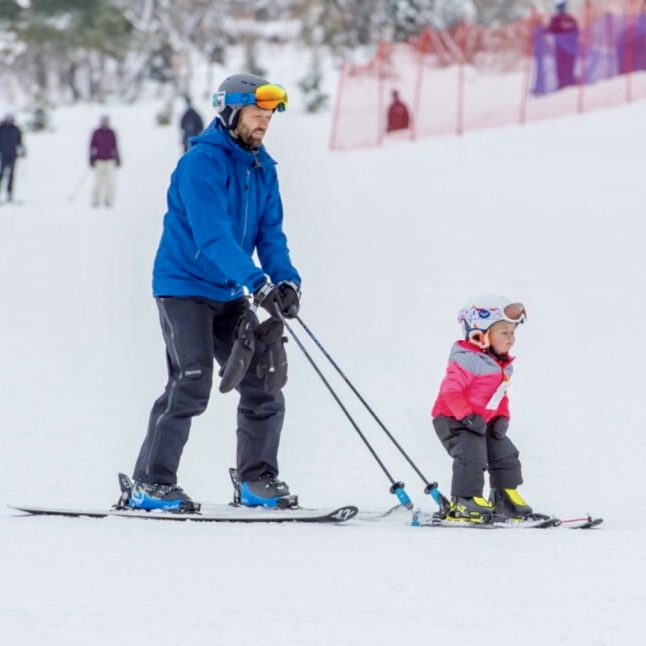 My two year-old granddaughter, Maylan, was not content to just sit in the lodge while her sister's skied.  So my daughter and her husband took her request to heart and are teaching her to ski…she cries when they have to go home!!!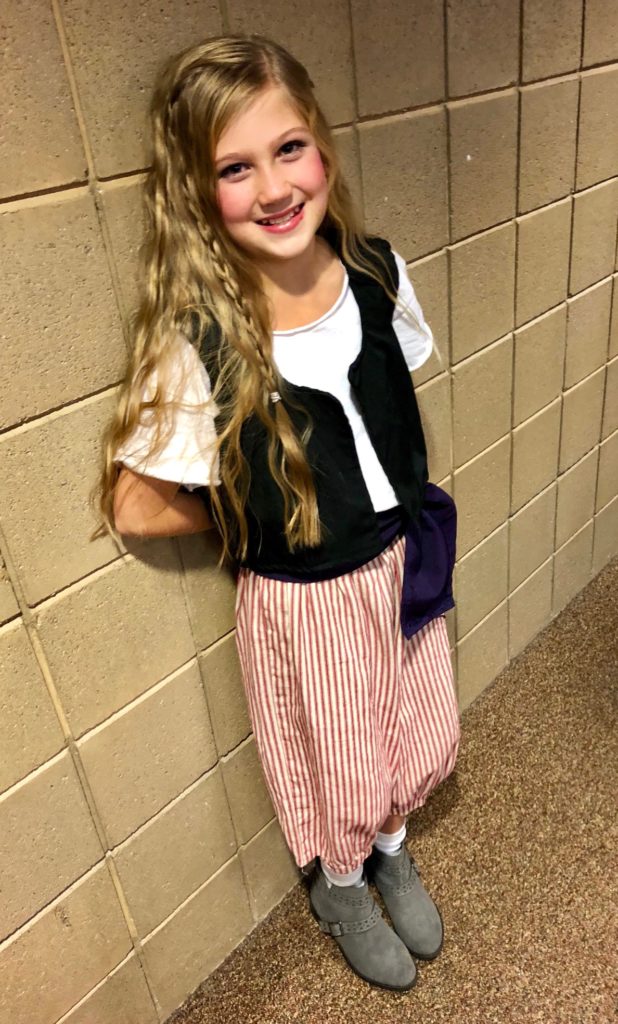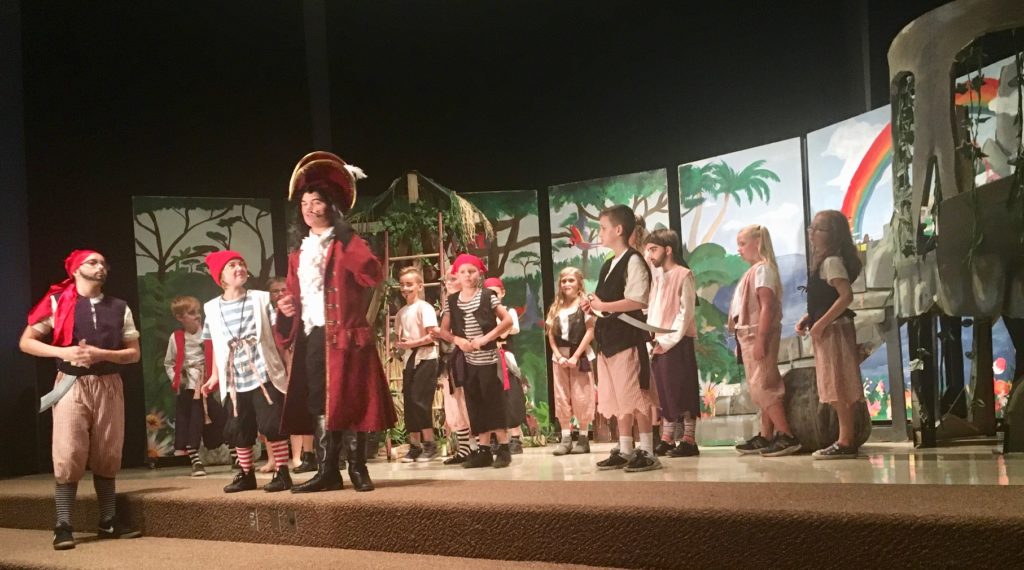 Our oldest granddaughter, Makena, has such a fun personality, but is a little shy when it comes to performing in public.  So you can imagine our surprise when she told us that she was trying out for her school play.  She soon realized she loved acting while playing the part of a cavalier pirate in "Peter Pan"!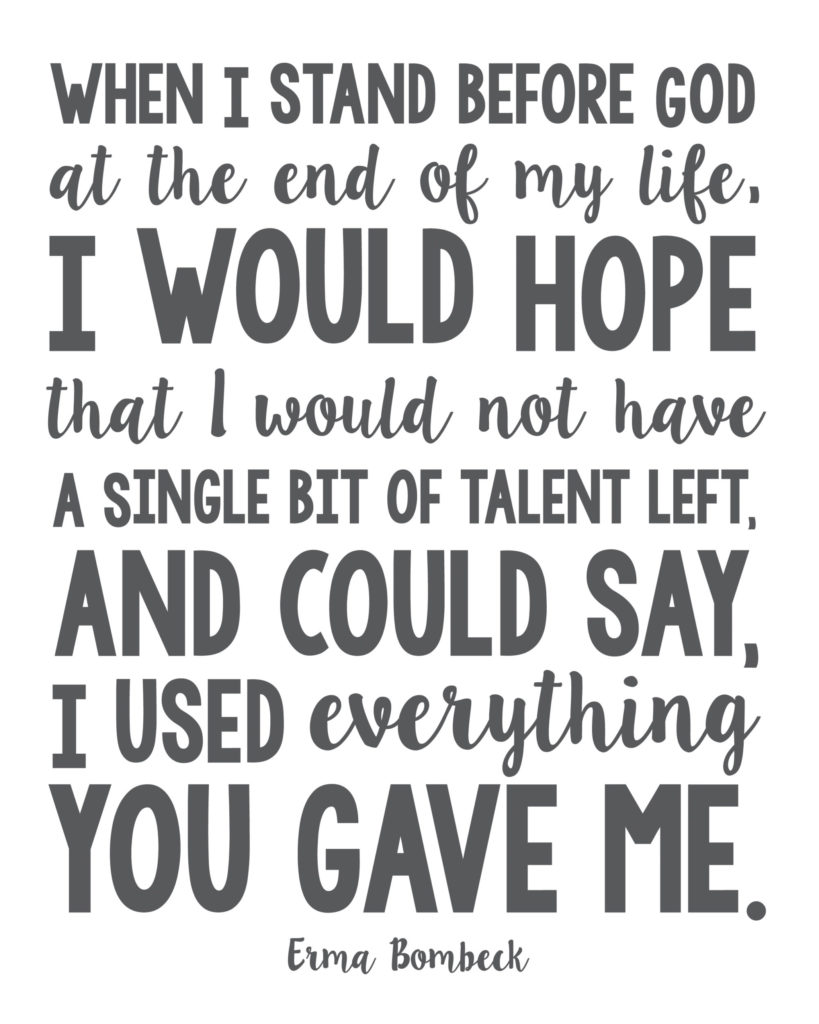 In looking back on my life, I feel that one of my biggest accomplishments was working hard to be a good mom and teaching my children to become great parents themselves–which they are!  That definitely takes a certain degree of talent…and now I get to enjoy being a grandma!    
Any secrets you've discovered that help your children cultivate their talents?
–Love, Mary