The Art Of The Small Gesture!
Recently, I watched an interview being conducted with entrepreneur, Ken Langone, founder of Home Depot.  I was impressed with his unlikely rise to fame and fortune from a hard-working teenager digging ditches and collecting used cardboard, to becoming a highly regarded and upstanding businessman that often doesn't fit the mold, so to speak, of conventional Wall Street executives.  I believe, however, that it's his philosophy of life that ultimately set him on a course of true greatness…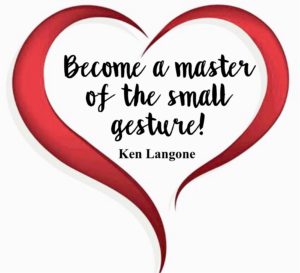 While Mr. Langone has decidedly dedicated his life to grand scale gestures of philanthropy, which include awarding college scholarships to many dedicated store employees, overseeing afterschool programs for underprivileged youth in Harlem, New York and pledging funding to New York University for medical research and free tuition for medical students, he is just as diligent at pursuing smaller gestures of kindness, in fact, he attributes the many lessons learned in his youth for helping this simple notion become the main emphasis of his life.
Mastering The Art Of The Small Gesture!
I figured that the month we celebrate Valentine's Day was a good time to work on the art of the small gesture–hopefully we're already focused on wanting to show some thoughtful kindness to those we love, as well as those we meet that might need a little positive boost!  I certainly prefer heartfelt acts of kindness to chocolate and flowers…okay, I'll take a little chocolate too!
♥ It's the little, everyday gestures that really matter! ♥  
After a particularly hectic shift at the hospital a few weeks ago, I walked into our home to see low flames burning in our fireplace, the carpet vacuumed and a simple, but lovely dinner prepared by my sweet hubby–obviously he'd heard the strain in my voice when we had talked briefly earlier in the day.  I couldn't help but step back a moment and take in the scene before me and feel my stress ease.  Getting in the habit of learning to think outside our own needs to do some of the little things that we know will make others feel special is one of the best ways to make sure that small loving gestures are an everyday occurrence!  And if we're on the receiving end of a small gesture…showing genuine appreciation is a small gesture that will not go unnoticed!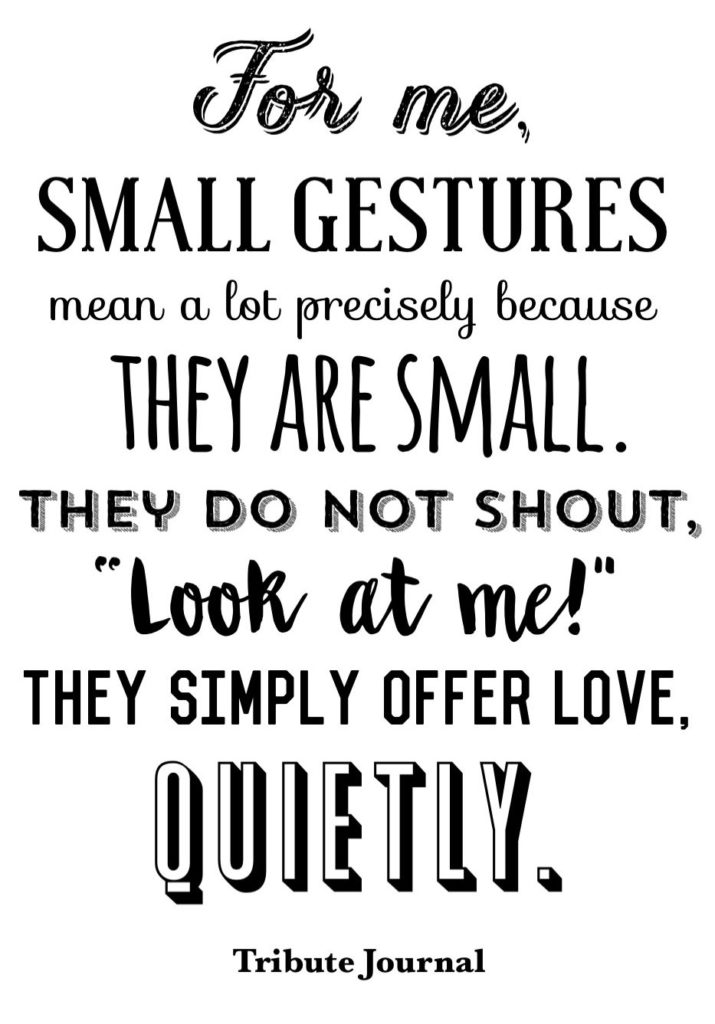 ♥ Small gestures help us stay connected! ♥
As the world gets busier and more digital, small gestures become increasingly more important…the emails we don't respond to, the texts we forget, the "likes" we don't give, the comments we choose not to write.  We have no idea how much these would mean for those on the receiving end.  Small, thoughtful gestures help us stay connected in a world where we all long for acceptance and a sense of community.  So let's send those thank you notes, look someone in the eye, give support and encouragement, and offer a helping hand when given the opportunity!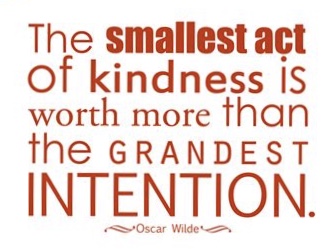 ♥ The small gesture of touch is powerful! ♥
Who doesn't love the small gesture of touch?  Did you know that according to neurologist, Shekar Ramon, MD, human touch stimulates receptors under the skin which increase oxytocin levels in the brain and results in lowering blood pressure and cortisol levels, which effectively reduces stress…and over time, lower blood pressure reduces a person's risk of heart disease.  The power of a compassionate touch of a hand or a reassuring hug or pat on the back can literally take away our fears, soothe our anxieties and fill the emptiness of being lonely…ultimately leading to more happiness and joy!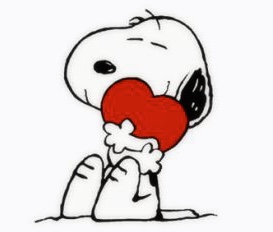 "I love the kind of hugs where you physically feel sadness leaving your body!" Charlie Brown, "Peanuts" comic strip
♥ Small, kind gestures give us strength!♥
There may be times when acquaintances, friends or loved ones have problems that we can't help them with, but this is when I've found that thoughtful gestures seem to have the most impact.  We can't necessarily make their problems go away, but our kindness can help give them the strength they need to get through whatever they're facing.  By doing small things for others, we are more likely to create the kind of relationships that help us better weather the storms life can throw at us.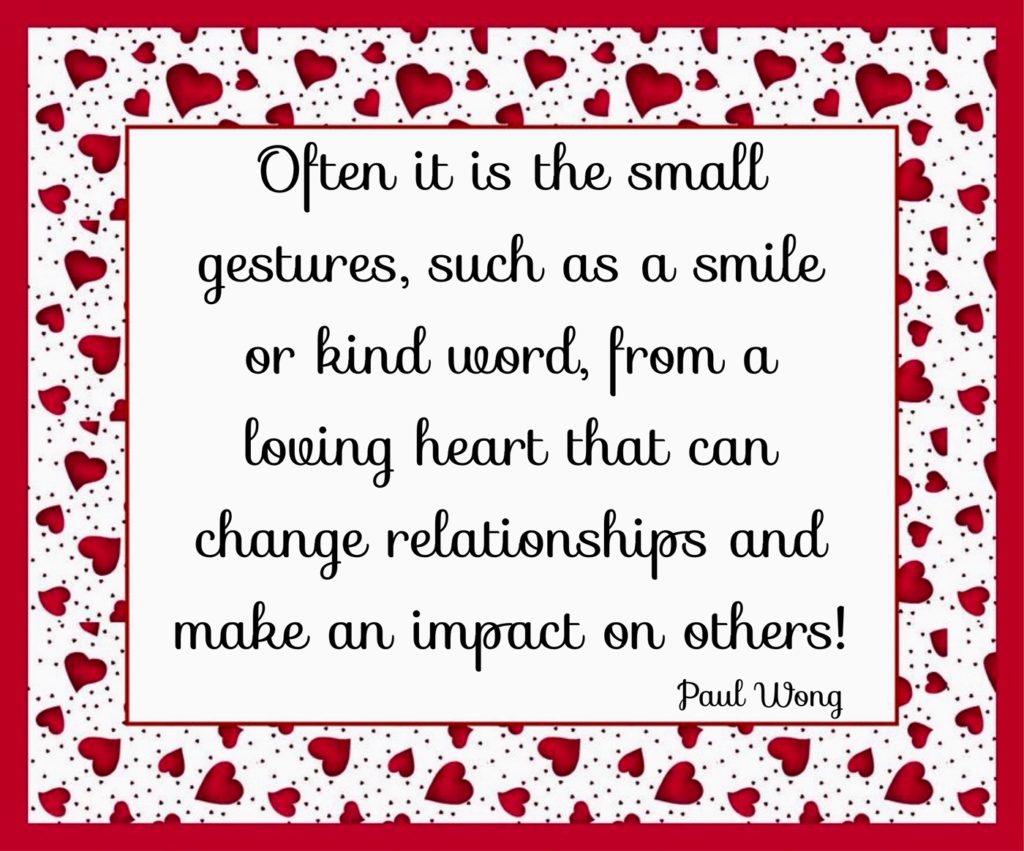 Lastly, I feel another important component in offering small gestures is to give them freely without expecting anything in return.  People may not take notice, much less return the kindnesses, but we can take heart in the fact that we are doing our part to create the kind of world we want to live in.
"Amid the chaos of everyday life, we need to be reassured that goodness exists; we should let it fill our souls, then do our part to pass it on."  Tribute Journal 
I'd love to hear about any small gestures you've received that have made a big impact on your life!
–With love, Mary