Bring On Spring!
While I usually love living where I'm lucky enough to experience all four seasons…after what has seemed like an exceptionally long, cold, dreary winter–I'm more than ready to have Mother Nature…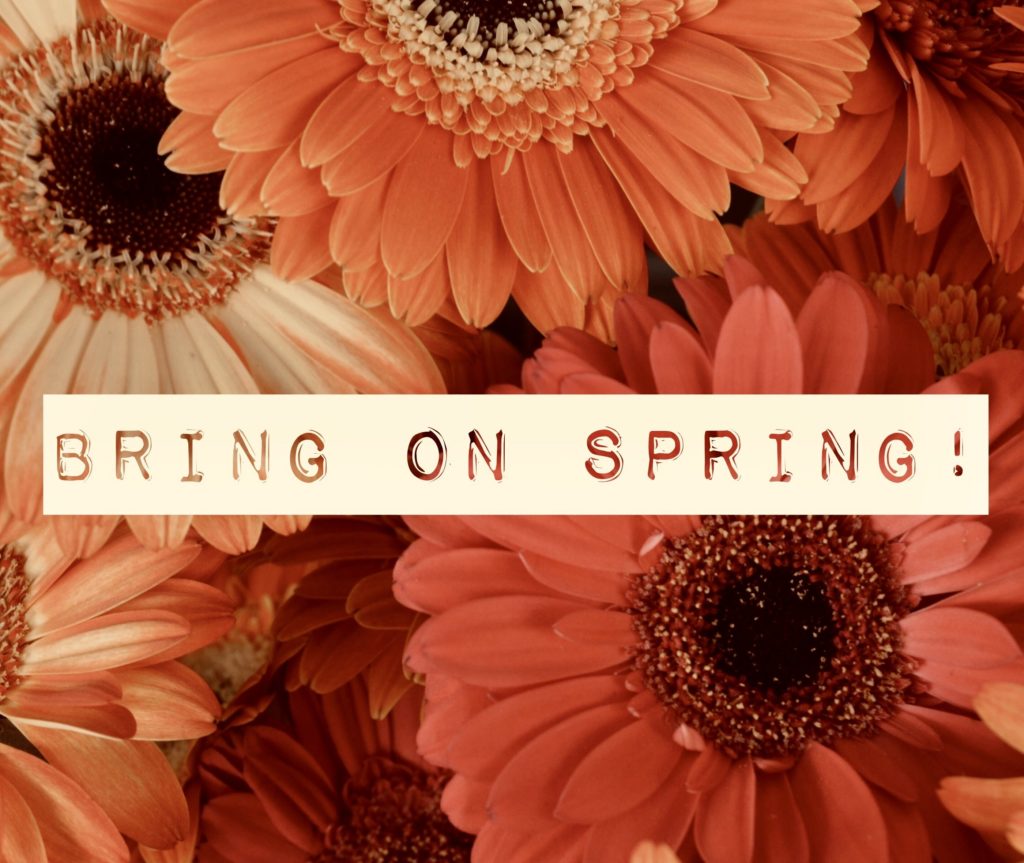 I love the special excitement and the fresh perspective that a new season brings to my little corner of the world–so go ahead spring and…
Bring on all things floral…
It might still be a little too cool to plant flowers in our yards where I live, but we can certainly bring on spring and all things florals in so many other ways.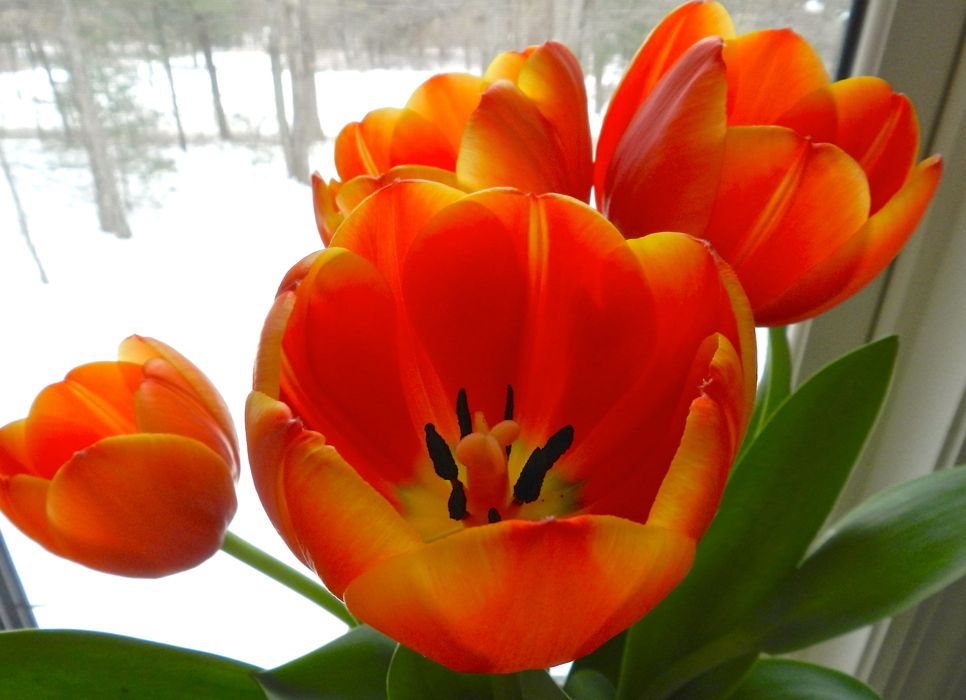 A vase of colorful, fresh flowers is always a good way to bring a happy spring mood inside—even if it is still cold and snowy outside!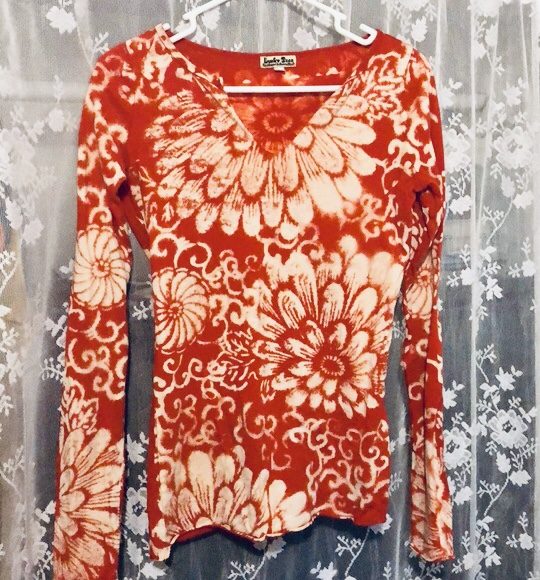 Even if there's still a little nip in the air, by March I'm ready to pull out a few floral tops.  I found this cute Lucky Brand top at Dillard's!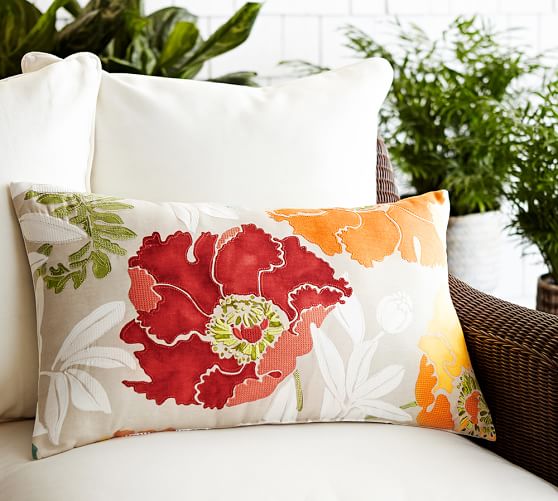 Pretty floral pillows set the mood for spring and these flowers don't mind the chilly spring evenings.  I love this one from Pottery Barn.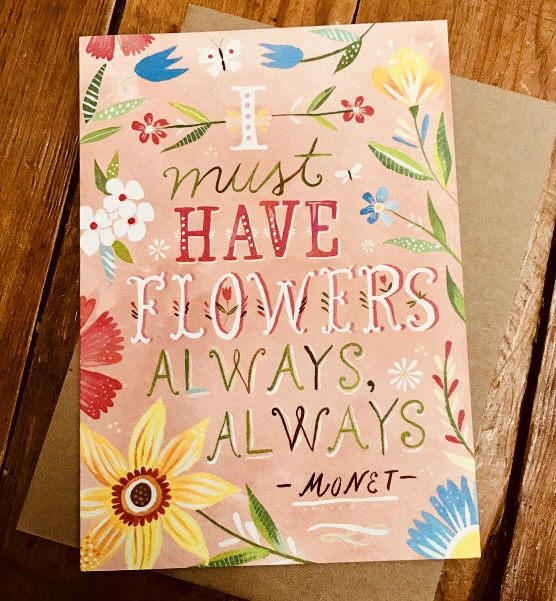 Help ease your friends out of winter hibernation by sending a fun, floral note, or better yet—you could host a "Bring on Spring" luncheon!
Bring on spring cleaning… 
No word seems more synonymous with spring than cleaning!  And while you may not want to tackle the whole Marie Kondo way of "tidying up"…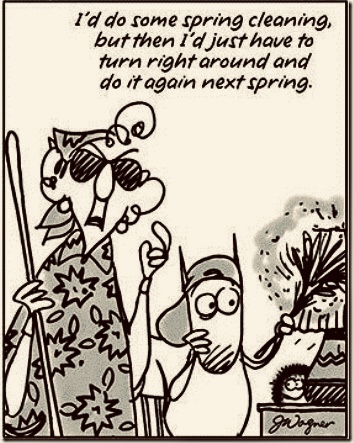 …I think we can all agree that there's nothing better than opening up the windows, letting in some fresh air and getting rid of some of the winter grime and clutter!
There are always new lists of spring cleaning shortcuts that debut in the housekeeping magazines each year…but here's a few tried and true tips that my grandma and mom taught me that I love: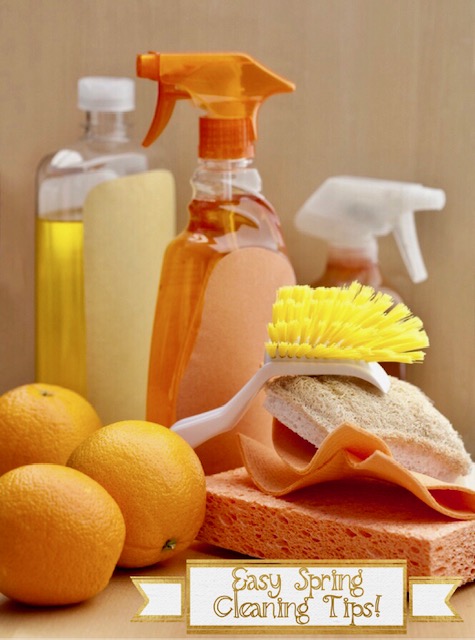 Distilled vinegar, borax or baking soda, alcohol and ammonia were the mainstays of my mom's cleaning arsenal.  By being resourceful, you can save a lot of money by making your own inexpensive "natural" cleaning supplies.
Homemade Window Cleaner: 2 cups warm water, 2 cups rubbing alcohol and 1/2 cup ammonia mixed in a 32 oz. spray bottle.  Clean with a lint-free microfiber towel.
Distilled vinegar is a mild, natural acid and my personal go-to for cleaning just about everything from toilets and tub soap scum to rust stains and wax build-up.  I also like to pour in a cup or two in my washing machine and run it through a rinse cycle to freshen it up–this works for your dishwasher too.  
Baking soda is a soft abrasive and great for scouring tough stains…and it's a natural deodorizer too.  My grandma and mom use to cut lemon or orange slices and then sprinkle them with baking soda to scrub anything from sinks and tubs to counter tops.  The citrus and baking soda work together for a sparkling shine everywhere.  The good thing about doing this is you just throw the slices away after using, so no wet sponges left to sit and get musty with your other cleaning supplies. 
Bring on the great outdoors…  
There's just something about getting outside after a long, cold winter that strengthens both body and soul!  Getting out to do yard work or taking a brisk evening walk after work are probably two of the things I look forward to the most come springtime!
It's nice to be able to put away the heavy parka's worn during the winter months and throw on a light-weight, spring jacket as you head outside.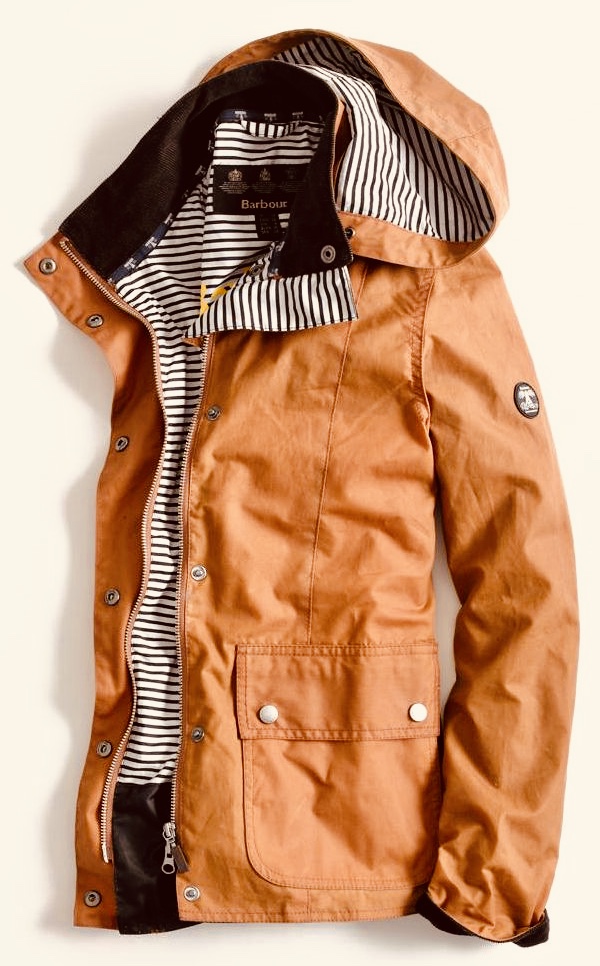 I recently discovered the Barbour line of outdoor wear–their jackets are well-made and come in so many great spring colors!  
I'm a huge advocate of the saying, "Since all great journeys start with a single step…you should probably wear a cute pair of shoes."  What is it about putting on a bright pair of workout/walking shoes that makes you feel a little giddy!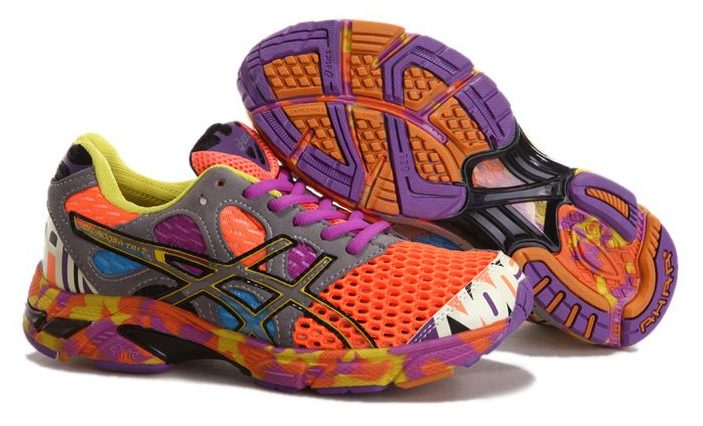 I am such a fan of Asics athletic shoes…and their new neon line takes me back to the good times of my glory days in high school!
Check here for spring gardening tips to help you get a head start on your spring plant and lawn care.
Bring on the fresh eats…
After enjoying all the warm casseroles and comfort foods we love during the winter months, it's nice to finally have a better variety of fresh fruits and vegetables to choose from come spring!  In an attempt to make healthy eating a little more fun, my husband and I purchased a vegetable spiralizer tool to jazz up our salads.  Here's an easy recipe we put together the other night that was really good!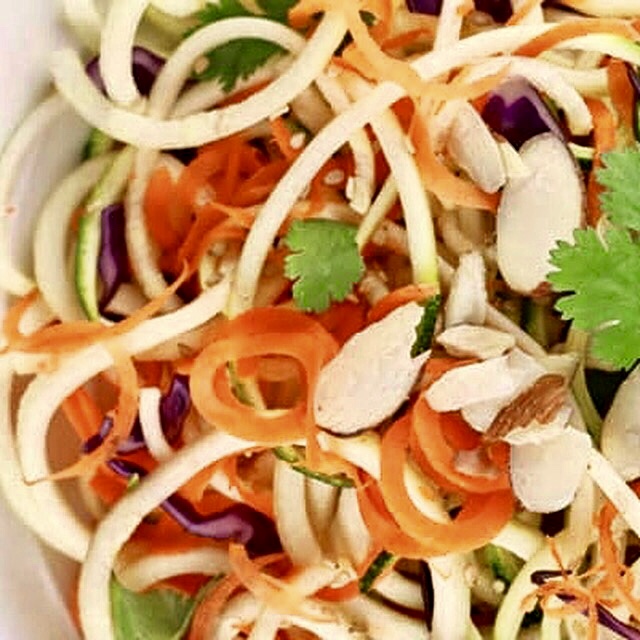 Parmesan Zucchini Carrot Salad
Spiralize a medium zucchini and carrot
Add 1/2 cup chopped purple cabbage
Stir in 1 shredded baked chicken breast
Sprinkle with sesame seeds and slivered almonds
Toss above ingredients w/ Newman's Own Honey Mustard Dressing
Top with coarsely grated Parmesan cheese
(You can buy pre-made spiral veggies too.) 
And how about this fun spring/Easter twist on chocolate dipped strawberries!  You just add a drop or two of orange food coloring to melted white chocolate to make them look like carrots.  Love this so much!
I have seen where they put these dipped strawberries in a cup of crushed Oreo's to represent carrots growing in dirt.  So creative!
More fresh eats and healthy snack suggestions here.
As I write this, another snow storm is in the forecast…making me more ready than ever to bring on all things spring!!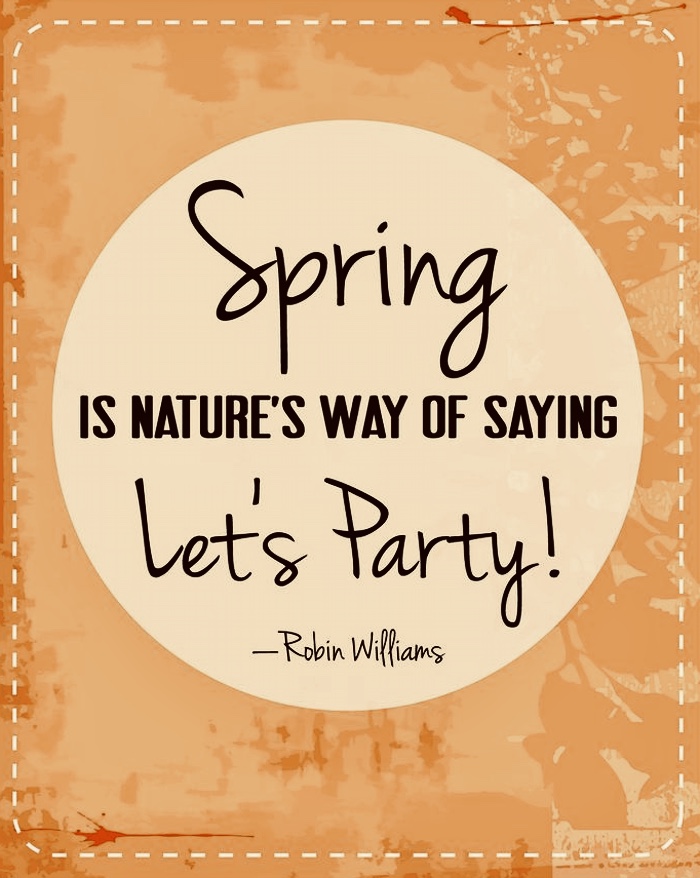 My husband told me that we might see the dawning of a new season this year… "Sprinter" -winter in spring!  Let's pray he's wrong!
What do you look forward to most when spring finally decides to make its debut?
All the best spring wishes to you!  ♥ Mary