Cinderella Days!  Heart Art!
My oldest granddaughter, Makena, started school this year, so I have had to up my game a bit in the arts and crafts department.  Basic art coloring projects just don't hold her interest as much as they once did.
As for my youngest granddaughter, Marli, she just seems destined to cut, glue and glitter her way through life!  Mark my word, if given a few creative outlets to refine her "crafts", so to speak, it won't be long before Marli is teaching classes and authoring her very own DIY/Nifty Crafter blog!
As I watch Makena and Marli at work when their creative juices are flowing, I can't help but feel the urge to go warm up my glue gun!  Ha!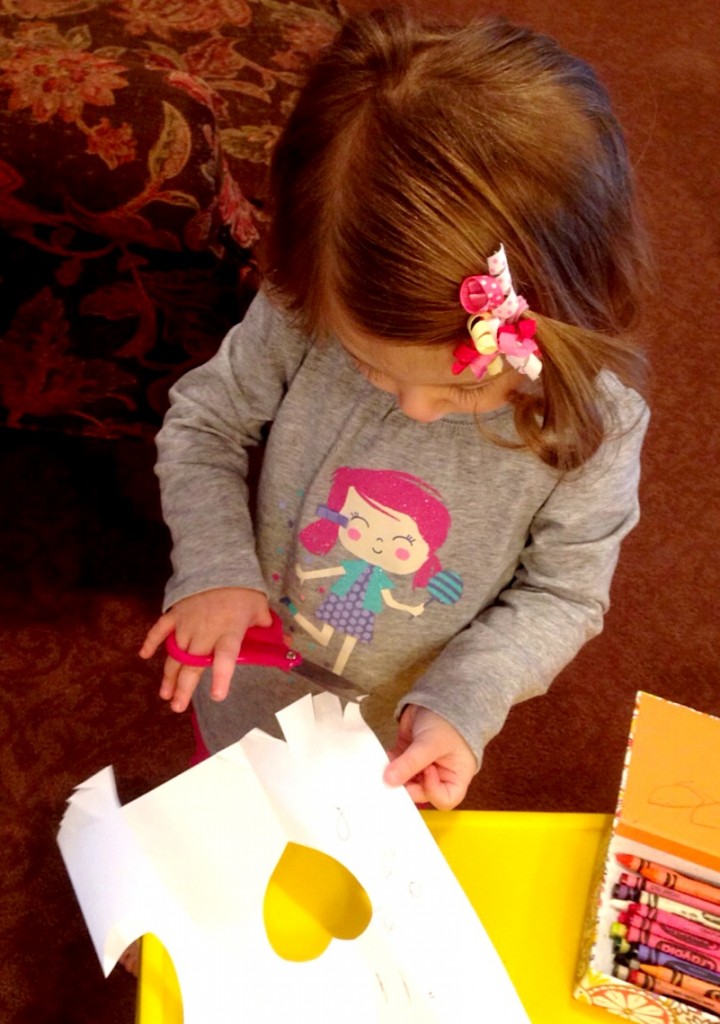 I don't think there's a time of year that inspires more crafty creations than the month of February with all the Valentine's Day themed heart art!  I decided to change things up a bit and do heart art puppets!  The girls loved doing this!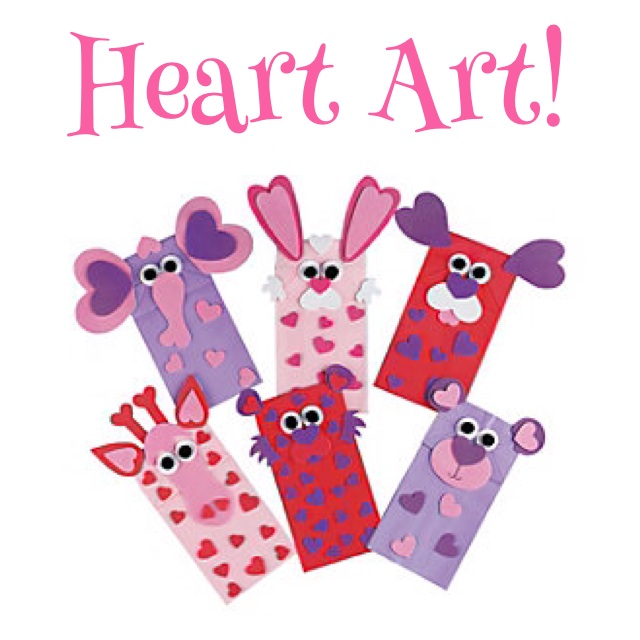 I gathered all the art supplies we'd need beforehand, I pre-cut some of the hearts and animal faces and made sure I had plenty of heart stickers on hand.  Our local dollar store didn't have colored sacks, but I'm sure they'd be available at any party supply store.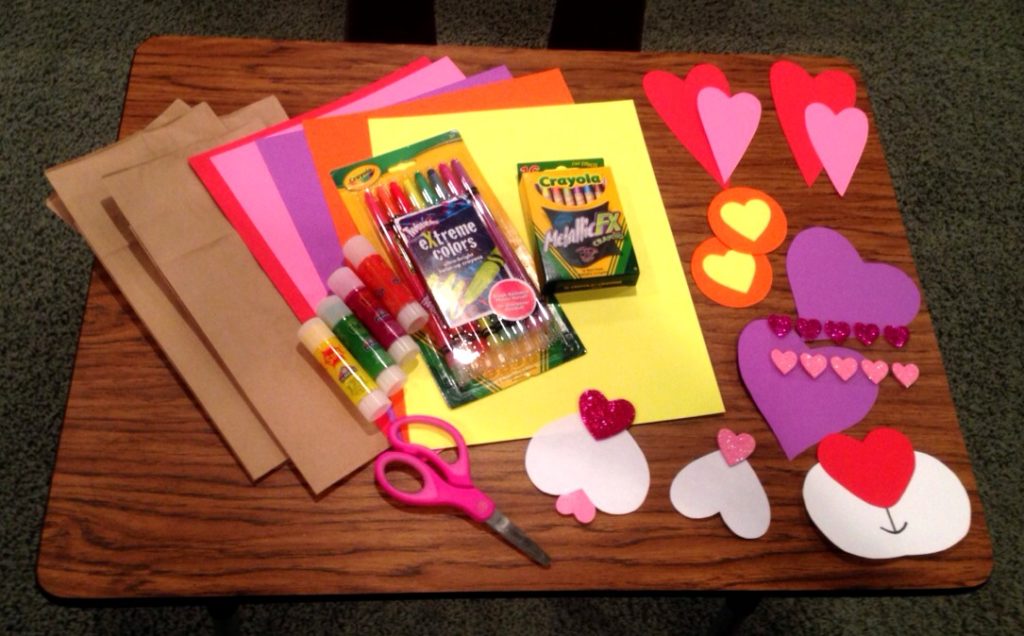 Sometimes, it is fun to make the art project we are going to do together a special surprise!  Makena's reaction was priceless!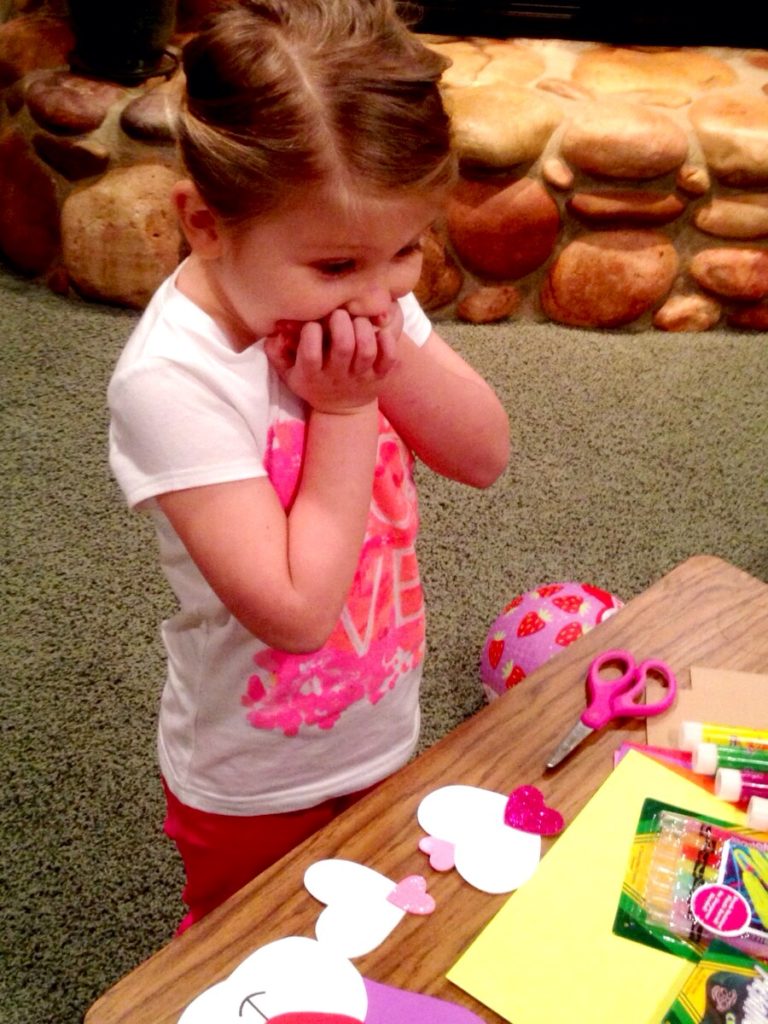 Creative energy was overflowing, to say the least!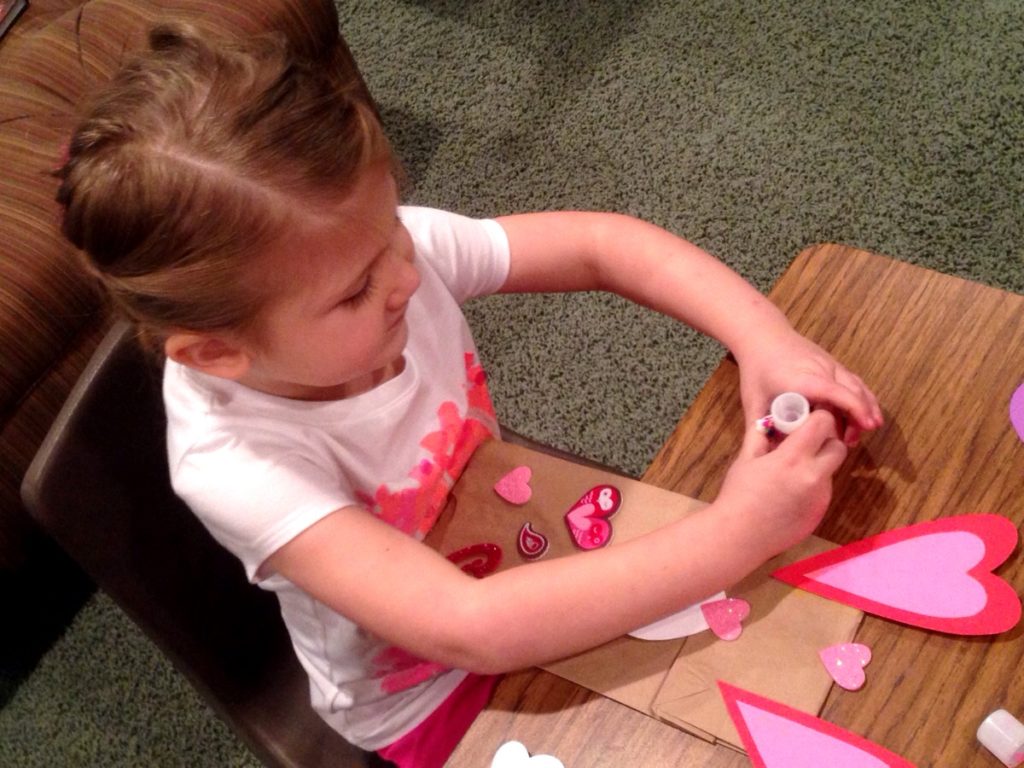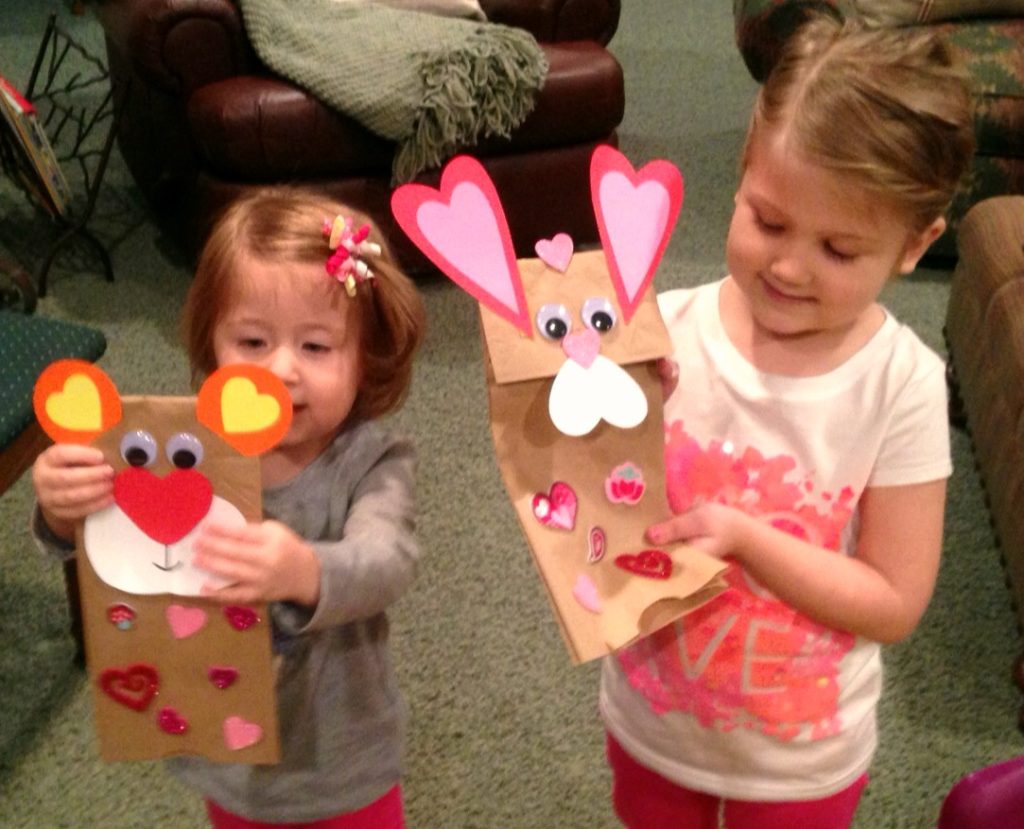 Now that Makena is in kindergarten, she writes her name on all her art projects!  So cute!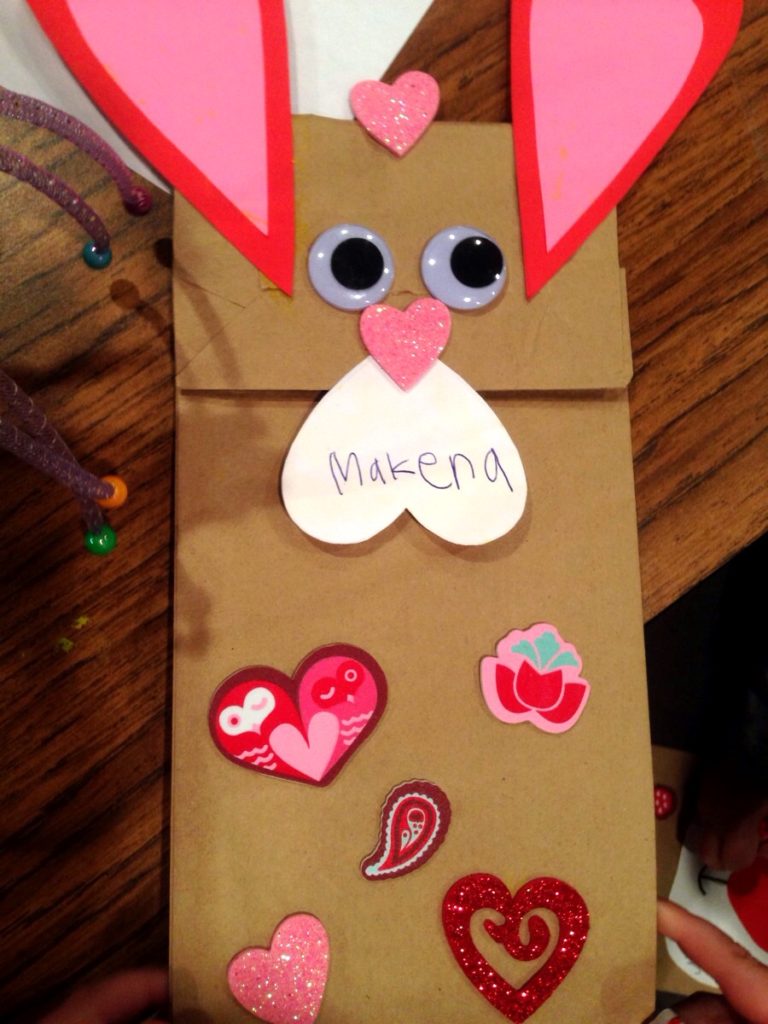 The very best part of our heart art craft day was the funny puppet shows we put on after Makena and Marli finished their puppets!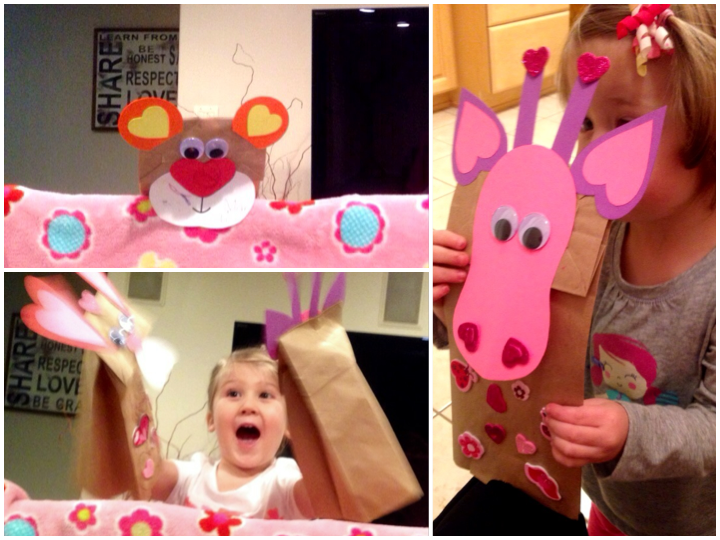 Makena did a very animated show that told the story of how the animals got out of their cages at the zoo…"but then they saw each other and got scared, so they ran back to their cages!"  Too funny!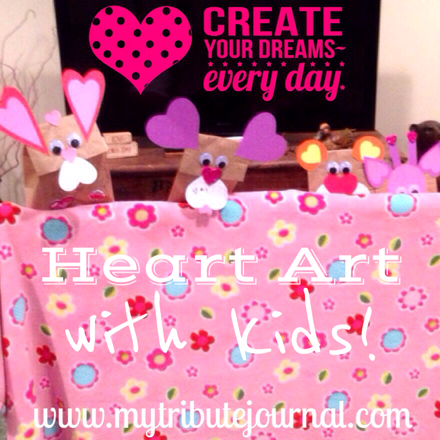 Just like their mom, I can't help but wish sometimes, that I could keep these cute girls this age forever!
Heart Art can obviously be done all year long–but it's especially fun to do around Valentine's Day!  I'd love to hear about some of the arts and crafts projects you've done with children.
–Mary