Spring Fever…I've Got It Bad!
I have always loved living where I experience all four seasons, but after our polar vortex winter this year, my longing for spring weather has intensified immensely, in fact…
I've got a bad case of spring fever!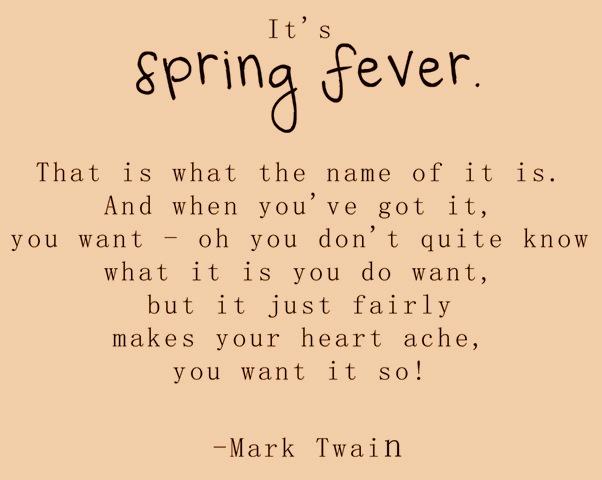 I grew up surrounded by the enchanting mountains of Cache Valley, well-known for it's frigid, winter climate and deep snow drifts!  I dearly loved all the white, winter wonderlands of my childhood, but I can better understand now why my sweet grandma used to always talk about having spring fever come the first part of March!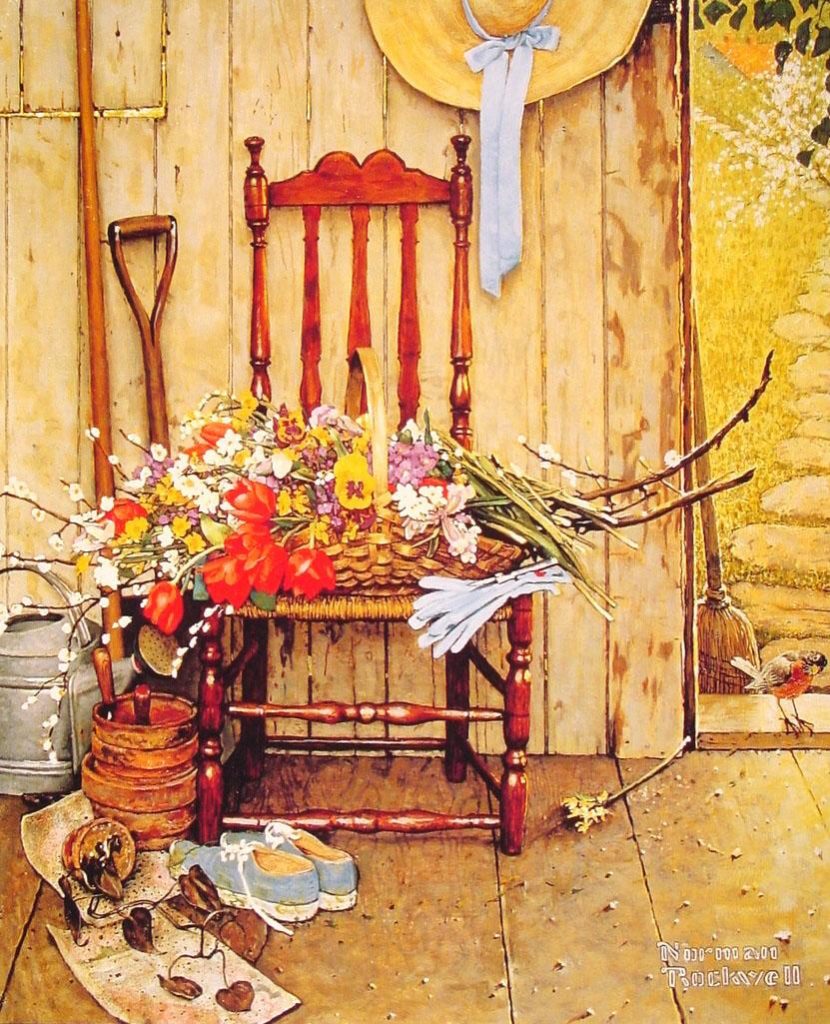 A picture much like this one, probably from an old Norman Rockwell calendar, hung from a nail on my grandma's covered, back porch that led to her garden–she left it up all year long!
Spring Makes Me Want…
♦ Spring makes me want polka dots!  Wearing anything with polka dots is sure to put a smile on any winter weary face!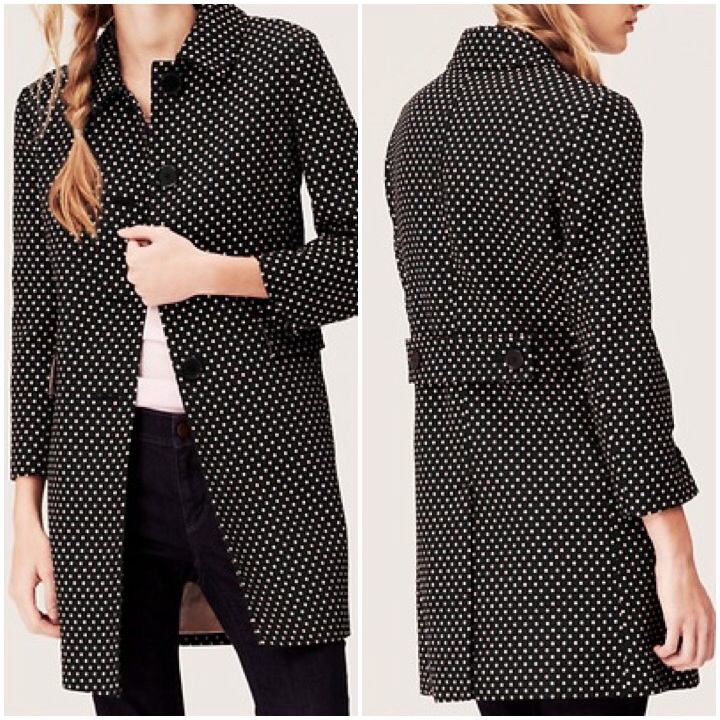 As we start to shed our heavy winter coats for lighter spring jackets, this Candy Polka Dot Rain Coat at Ann Taylor Loft fits the bill perfectly!
These polka dishes from Fishes Eddy are fun for a spring brunch!  (If you're in New York City, go wander this neat, eclectic kitchen store any time of year!)
I also think these comfy new polka dot work-out shirts from GapFit are nice too!
♦ Spring makes me want to browse the beautiful flower displays at my local neighborhood florists and greenhouses!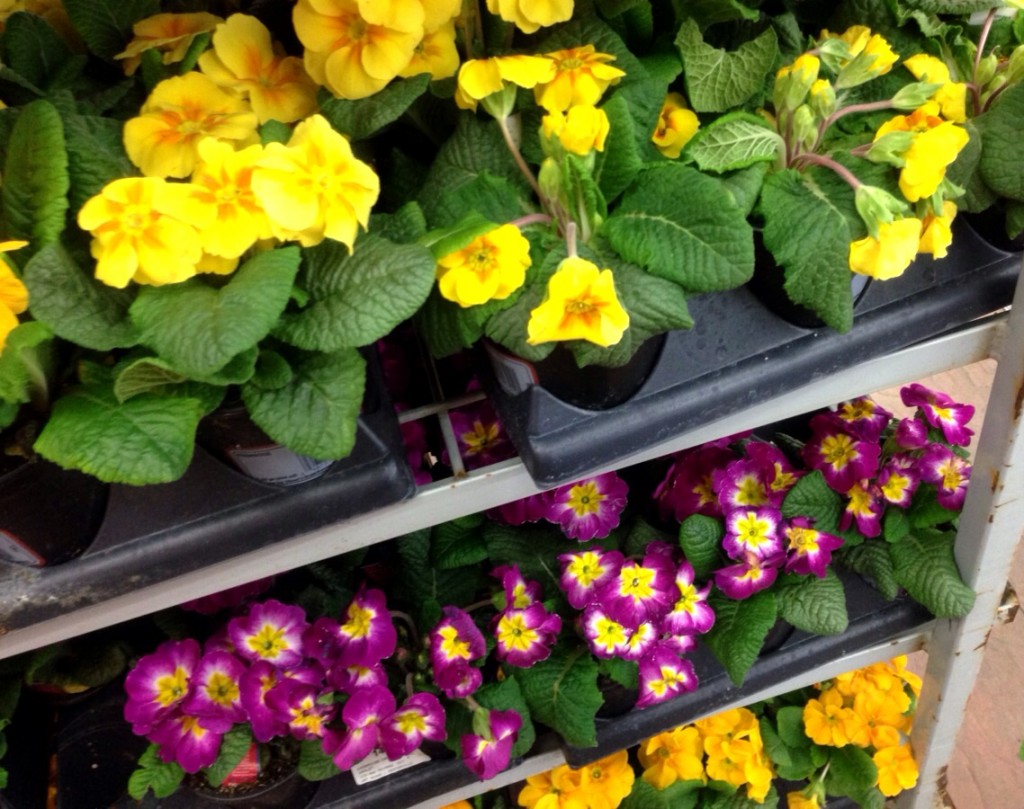 The climate zone where I live doesn't recommend planting flowers until the first part of May since temperatures can still often dip below freezing at night before that time.  It's always fun to go look though, and maybe even pick out a bunch of fresh-cut flowers to fill a pretty vase at home. 
♦ Spring makes me want to open up my windows and do some spring cleaning!   We wouldn't have dared admit it back then, but it's funny how the cleaning habits learned from our parents when we were young are what we seem to really look forward to doing now–go figure!?!  Ha!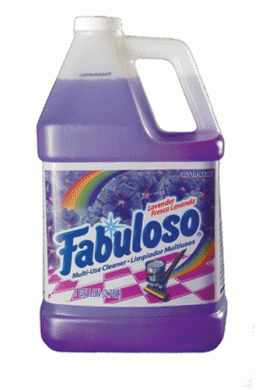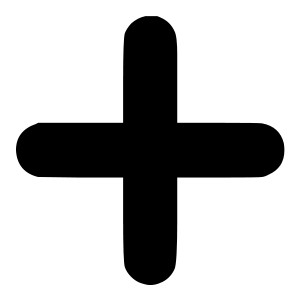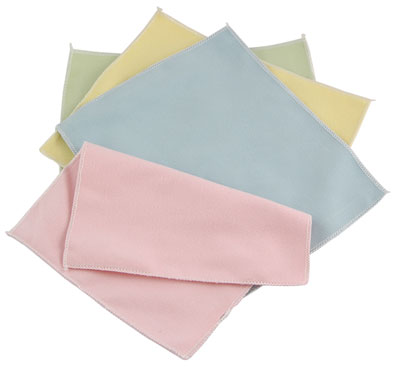 Sounds crazy, but this sings spring to me!  La, la, la, laaa! 
New microfiber cleaning towels in pastel spring colors, combined with the fresh scent of Fabuloso cleaning liquid, simply sings spring to me–my daughter found out about this product from a neighbor who owns a cleaning business.
♦ Spring makes me want to bypass the gym on my way home from work, so I can go for a walk outside!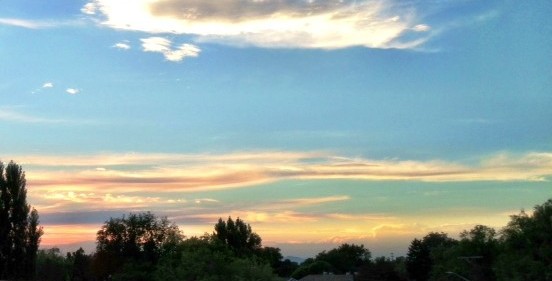 Spring doesn't come soon enough when you yearn to glimpse a beautiful sunset after a long, brisk walk in the cool, spring evening air!
♦ Mostly, spring makes me want to watch my granddaughters rediscover this special season!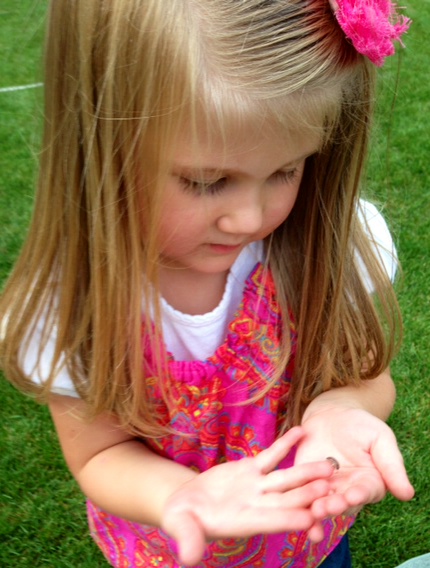 There's nothing like a renewed view of spring as you witness it through the eyes of wistful children!!  My granddaughters make me look forward to spring more than ever!
What does spring make you want?  Please share!  Any great spring cleaning tips?  I'd love you to comment and tell me about them. 
–Mary