The Future Is Bright!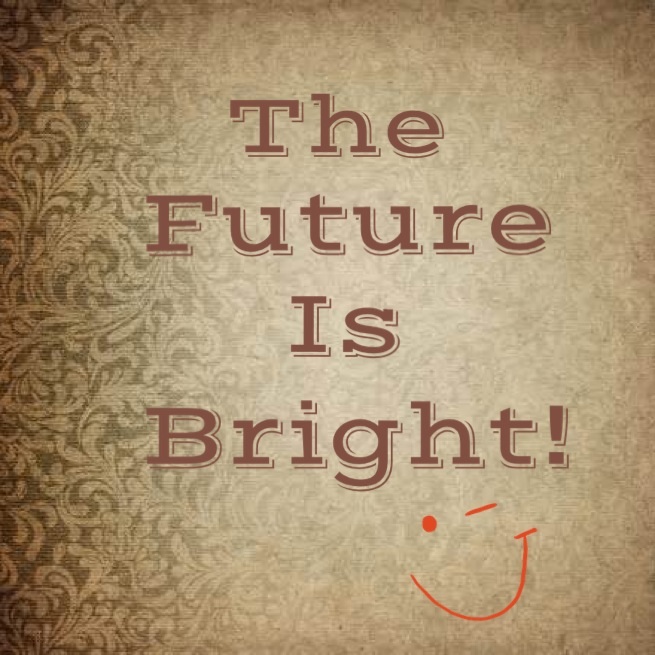 The phrase, "The Future Is Bright" was emblazoned in bold letters across a bulletin board in my son's bedroom while he completed his pre-dental courses in college.  I watched Jake's determination and sometimes sheer grit as he strived to do well in his classes and seemingly endless labs required for his chosen field of study.  But just like so many others trying to achieve their goals in life, my son recognized that his success would be determined, in large part, by his ability to take responsibility for his own personal accountability!  Most often, doing this requires hard work and putting forth our best efforts in order to help make our futures bright!
Considering the latest tragedy and senseless loss of lives in Washington, DC, as well as the devastation of the Colorado floods, it seems that sometimes, despite our best efforts to be considerate, hard-working human beings, we can't help but feel somewhat vulnerable to the disparities of mankind and the unpredictability of mother nature!  In these situations, hope and trust can most certainly elude our personal convictions!
As a maternity nurse, I'm fortunate to be able to witness, almost on a daily basis, the hopeful, yet protective gazes of loving parents as they welcome their new babies into the world, practically willing, if they could, a perfect future for them!  I also see the innocent looks of anticipation in the eyes of my granddaughters, and other sweet children, as they eagerly approach so many new experiences in their young lives that will surely add up to creating the brightest of futures for them!
Assuring A Bright Future!
This classic poem by Shel Silverstein, in the book "Where The Sidewalk Ends" used to be tacked to a bulletin board in our playroom when my three children were younger.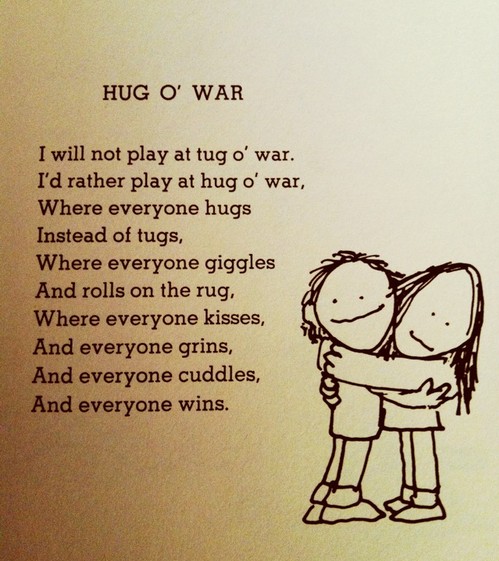 The message is very simplistic, but it also serves to preserve my hope for the future–which is in sore need of a supportive gesture now!  It also gives me better faith that there truly are great things ahead for future generations…including those of my children and grandchildren!
My daughter had an early morning meeting at work yesterday, so I had the opportunity to take my oldest granddaughter to kindergarten.  What a fun experience to witness the energy and happiness of all the children on the playground!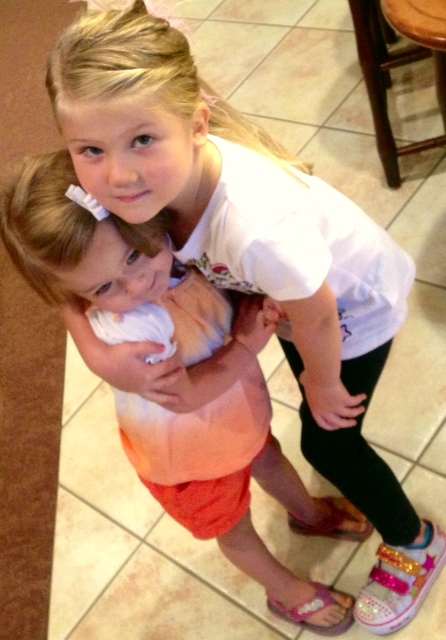 My granddaughters exchanged hugs before we left to take Makena to school!  

The delightful faces of these children lined up for kindergarten on a beautiful morning, reaffirmed in my mind, the need for us to always try and work better together to assure that their futures are bright!
What I'm learning now is…
When my parents moved to the city from our small hometown in the country, so that my father could be closer to the college campus where he taught, one of the things my dad loved most about our new home was that it was across the street from an elementary school–he often said that listening to the children playing at recess was one of the things that kept him so young at heart!  What I'm learning now is that in spite of tragedy and things beyond our control, we still need to believe that we can make a difference and work together to maintain the strength and integrity of our core values so that the future of our posterity will be nothing but bright!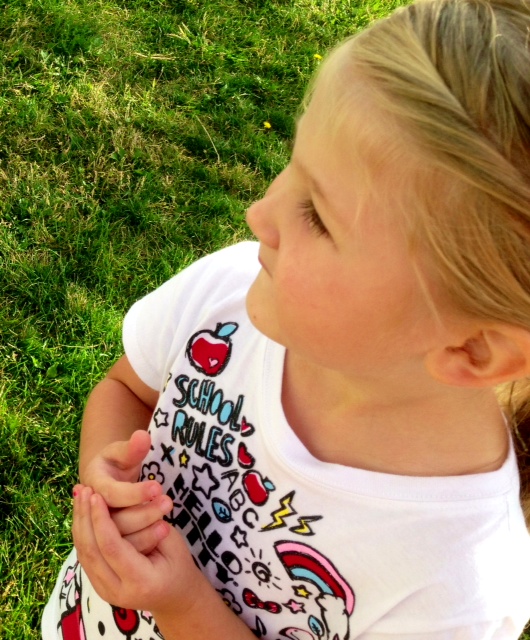 The look of anticipation on my sweet granddaughter's face as she waited for her school to start, truly touched my heart and renewed my firm desire to always try and do the things that would assure a bright future for her and other children!

This is a picture of a picture that my son sent me when he lived in upstate New York.  Although the quality isn't the best, the message is clear and seems all too appropriate for such times as these, while we once again try to buoy ourselves up and remember what's really most important in looking forward to bright futures!
What inspires you to look to a bright future?
–Mary