Cinderella Days…A Fun Sleepover Edition!
Like I've said before, there's nothing quite like watching your own children being parents!  I also remember how it tugged at my heartstrings to leave my children.  We were excited however, to have our granddaughters stay with us for a couple of days, and Malia knew she would be busy providing Shane support during his bike competition last weekend!
I had gotten the girls these Minnie Mouse suitcases in anticipation of their upcoming sleepover.  They had all sorts of special treasures stockpiled in them!
Ever since going there for her mom's birthday, Makena wanted to go back to the Spaghetti Factory and sit inside the big trolley in the middle of the restaurant!  (Without even reminding the girls, they remembered their "restaurant" manners!)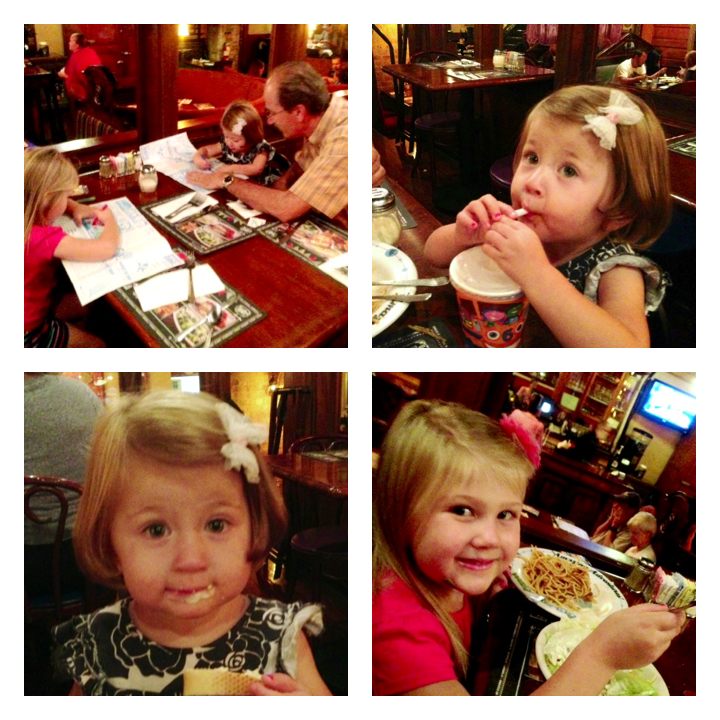 After bubble soup, story time and back tickles, the girls were tuckered out from their big night on the town!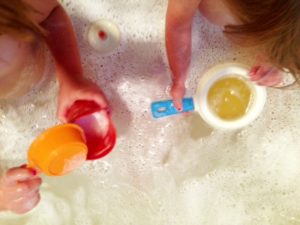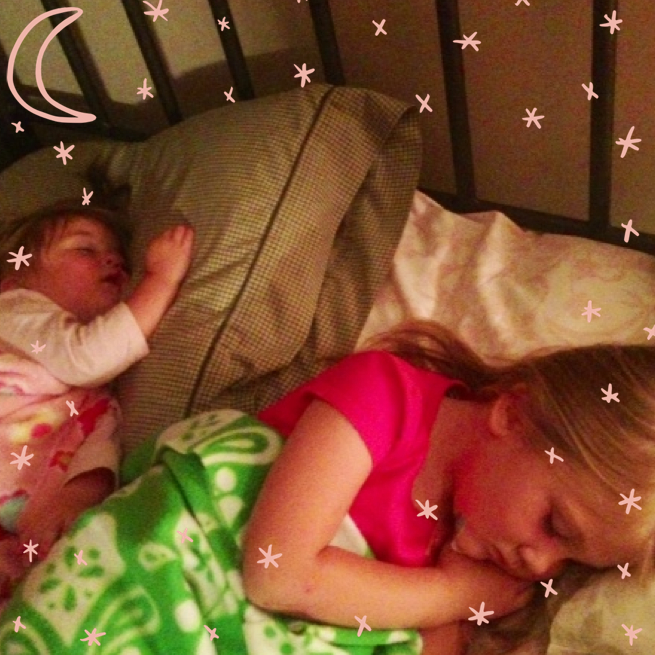 My husband always used to say that he slept the best when our kids were all under our roof and asleep in their beds!  Since that hasn't happened in a while now, he was able to get some really good sleep with Makena and Marli sleeping over!
All kids seem to love play lands!  Just bring on the gallon-sized sanitizer afterwards!
Grandpa added a new dimension to our "Cinderella Days!"  We jam-packed a lot into a short amount of time!  As special as it is to see your husband with your own kids, there's nothing like a grandpa with his grandchildren!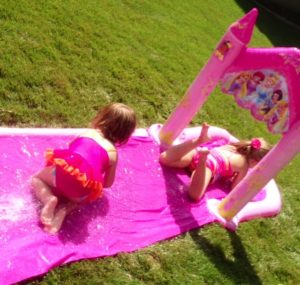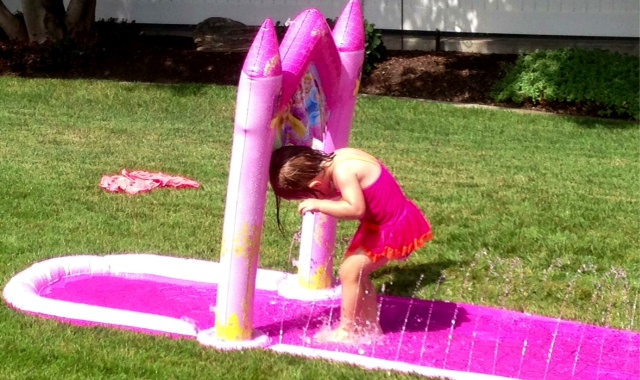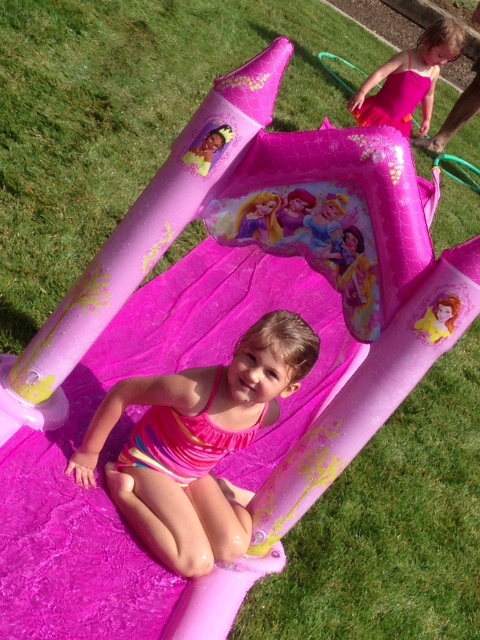 Makena quickly mastered the slip and slide knee glide!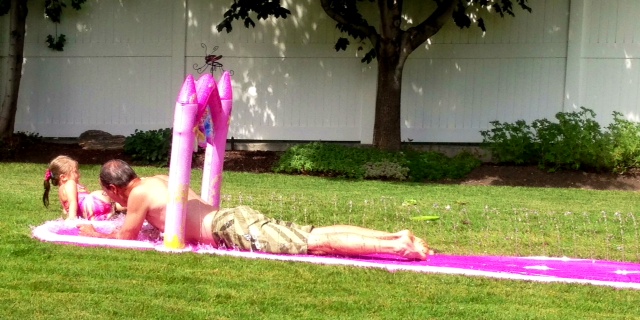 When we went to a matinee movie, I think we watched Makena and Marli watching the movie almost as much, if not more, than we watched the movie ourselves!
A well-loved playroom!
It's funny how some of the games your kids enjoyed playing, are the same ones your grandchildren love too!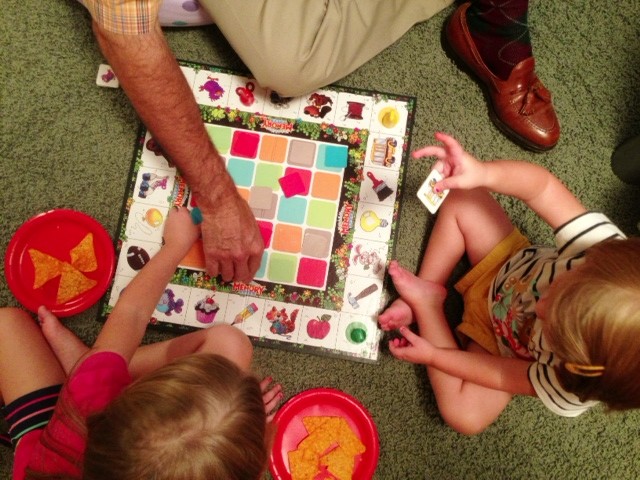 Makena and Marli love to draw and color!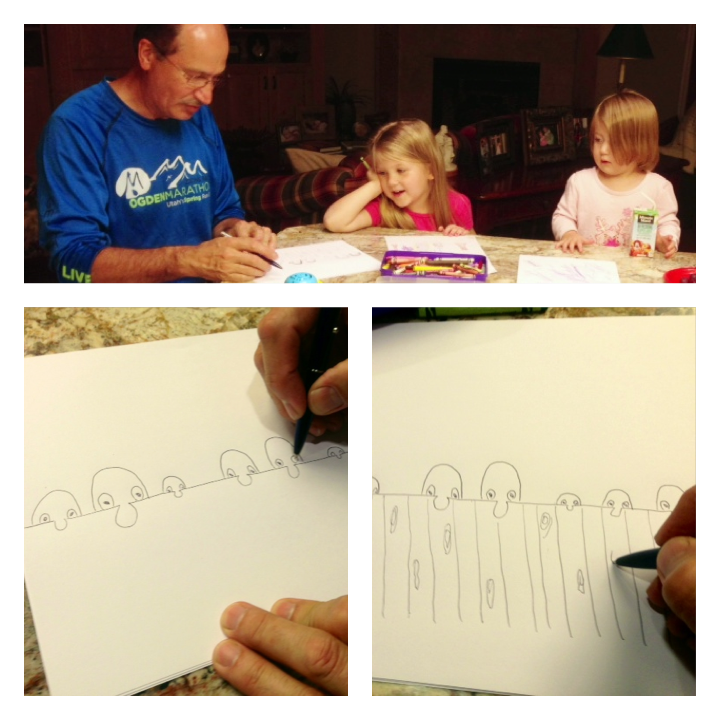 Grandpa drew some funny cartoon people.  Then like he did with our children, he had us take turns making up a story about the pictures he drew.  Makena loved this!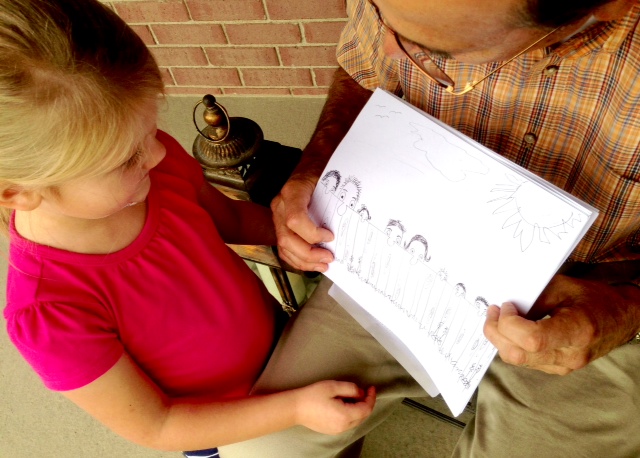 There was an Uncle Jasper, an Aunt Edna and a rascal cousin Kipper among the crazy characters in Makena and grandpa's story!  Too funny!  If you want to see imagination at its best–I strongly suggest this activity!
Makena made up a story about this picture titled "The Gum Drop Balloon"! 
The balloon would drop gum drops and treats to all the children who didn't have any!  I'm not kidding, I was about in tears!  Our children and grandchildren have bigger hearts than we can ever imagine!
Meanwhile, I'm not sure what Marli's doll had done–but…!!???!!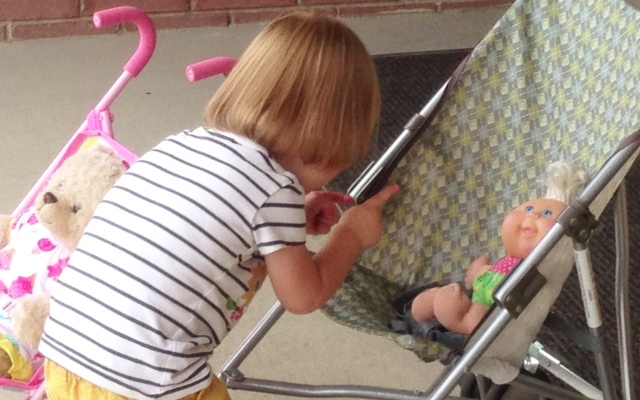 Grandpa admitted he was tired when it was time for the girls to go home, but it was that "good" kind of wonderful tired!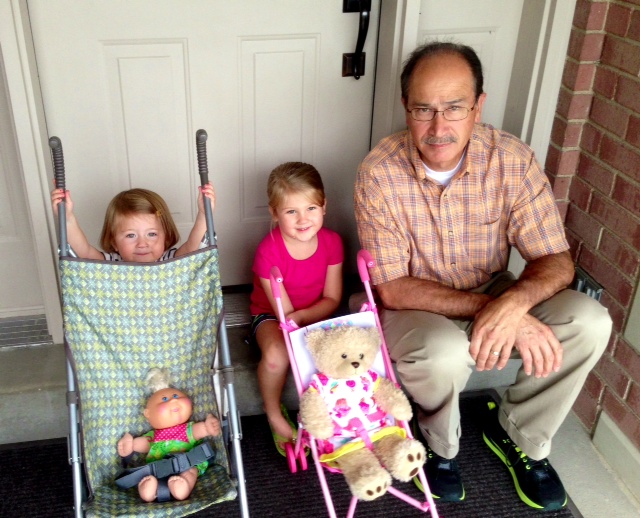 Cuddling and loving our cute granddaughters last weekend, helped remind my husband and I that we need to do better at planning fun things even when it's just us!
I also think it's a nice surprise for their mom, to have your grandchildren's suitcases packed and ready to go with clean clothes!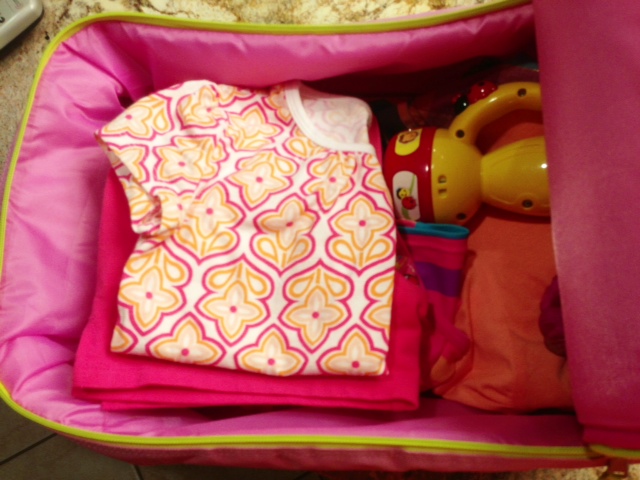 –Mary