Oven Puff Pancakes For Your Sweetheart On Valentine's Day!
You won't believe how easy Oven Puff Pancakes are to make!  They are a fun spin-off of the original pancakes/crepes we all love!  They make the perfect Valentine's Day breakfast!  (My family likes them for dinner too!)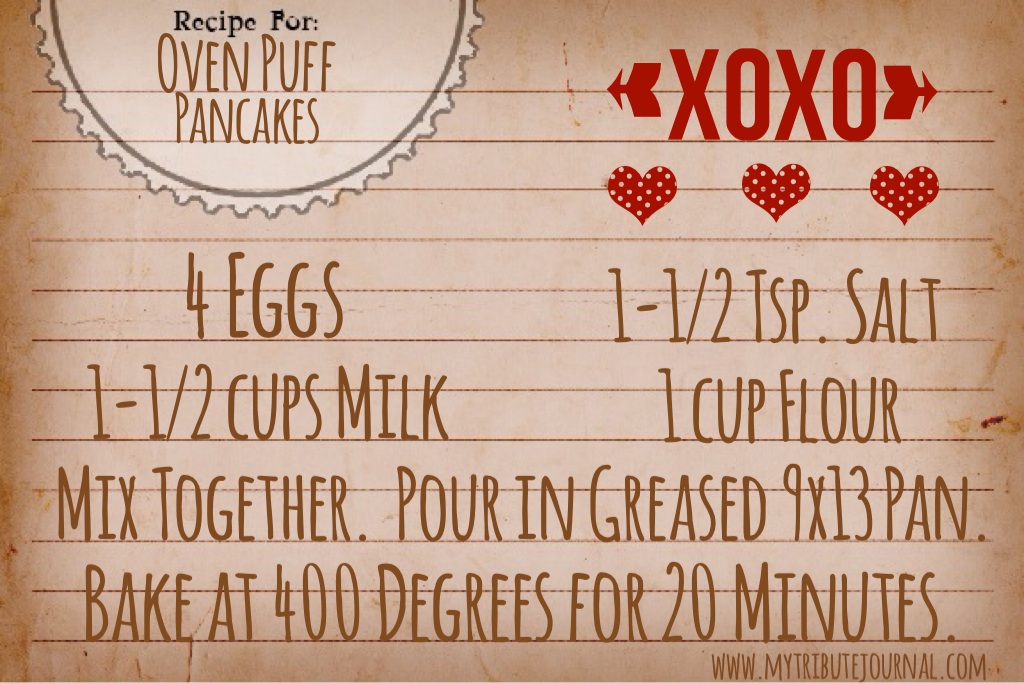 I baked my Oven Puff Pancakes in a 9×13 inch glass pan, but like I showed you in my last post, my son and daughter-in-law made them in cast iron skillets…they are yummy either way.  (It's always fun to see the interesting mounds that form while the pancakes bake!)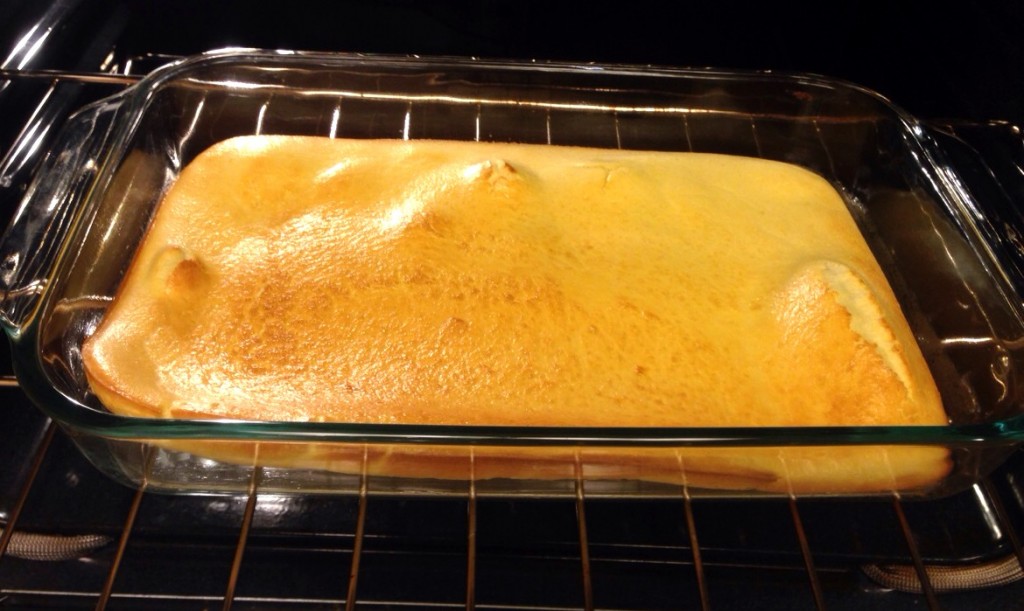 We love Oven Puff Pancakes with all different flavors of syrup, but they are just as good served with powdered sugar, lemon whip topping and fruit too!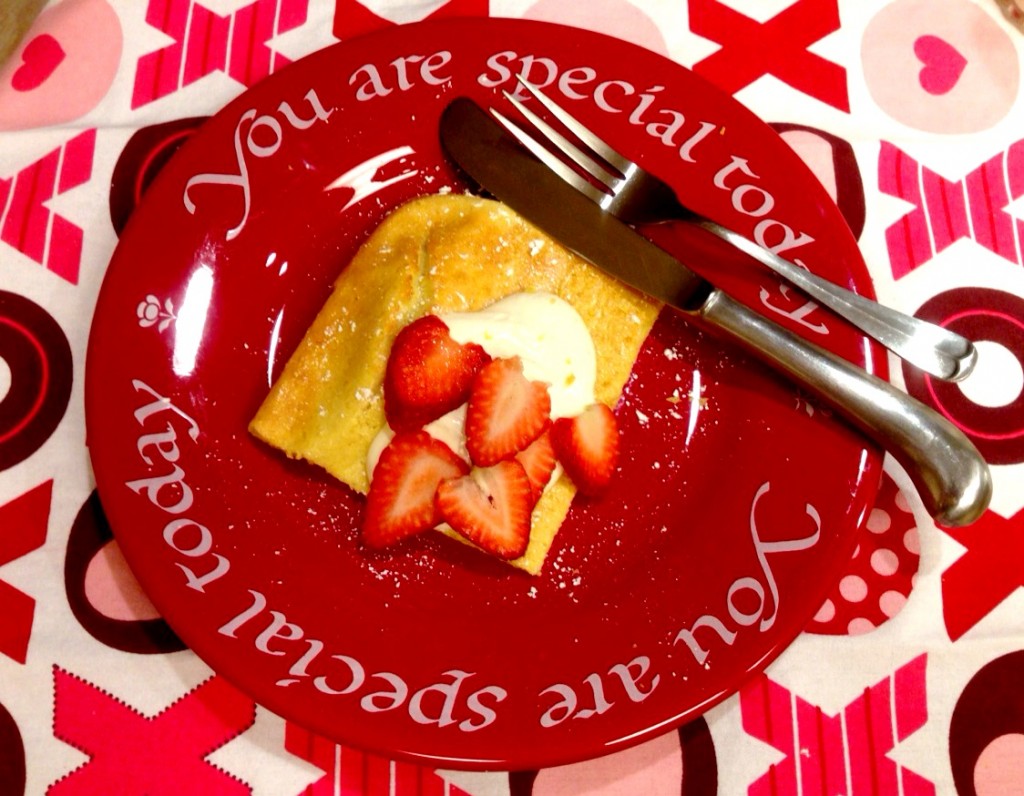 Lemon Cream Whip Topping
1-8 oz. package Cream Cheese (softened)
1 cup powdered sugar
2 tablespoons lemon juice (or for desired taste)
1 small carton extra creamy Cool Whip 
Beat together well, add a little grated lemon zest! 
Surprise your sweetheart with Oven Puff Pancakes for a special Valentine's Day breakfast!  They're sure to know that they were…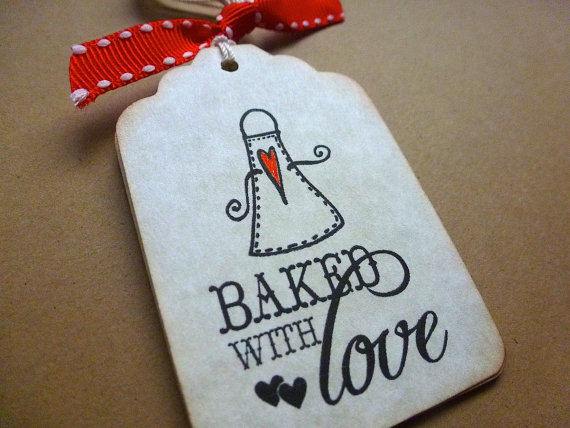 If you've never had Oven Puff Pancakes before and decide to try them, be sure and leave a comment to tell me how you liked them and how you served them!
–Mary