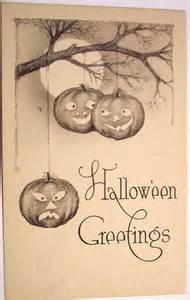 Happy Halloween!
In typical Utah fashion, the weather has gotten much colder and rainy for Halloween night!  The weather definitely puts a bit of a damper on things for all the kids and their parents who are going trick or treating tonight!  I can remember having to make costume adjustments for my children when winter would set in early on Halloween occasionaly!  One particularly warm, balmy year, my oldest daughter dressed up as a Hawaiian hula girl for her school parade, complete with grass skirt and pretty flower lei that her grandparents had recently brought back to her from Hawaii.  Later that Halloween afternoon, a huge blizzard ended up dumping well over a foot of snow and turned our neighborhood into a winter wonderland!  When it was time to go trick or treating, we had to do some quick thinking and do a major revamp on her costume; she ended up going as a member of the Olympic ski team!
Grandma's Halloween Festival!
When my kids got older and were well past trick or treating age, we still tried to enjoy a warm Halloween supper together!  Now, with my cute granddaughters, the Monday evening before Halloween has evolved into my annual "Grandma Halloween Festival!"     
I reversed roles with my husband and dressed as a hunter a few years ago–he came as a reluctant deer!
I think I increased my credibility as a grandma when my "Pinkalicious" costume made its debut!    
My "Despicable Me" minion costume definitely qualified me for the crazy grandma title this year!  I'm not sure my granddaughters knew quite what to think when they saw me!  Since taking both the girls to this movie on our recent sleep over weekend, and seeing how much they adored these funny, little characters, I knew I wanted to re-create one for my Halloween costume.  Ha!  (Dressing up as a cowboy is about as far as my husband tends to go with the whole costume thing!  Knowing that his dad is a cowboy at heart, my son texted him to ask if he was really wearing a costume!?!)
At my Grandma Festival, I just arrange a few fun activities and games to do together with Makena and Marli throughout my house that are all easy to do and inexpensive to make–but they've created many treasured memories!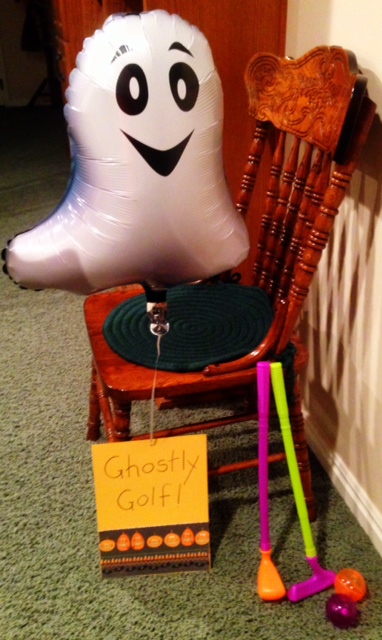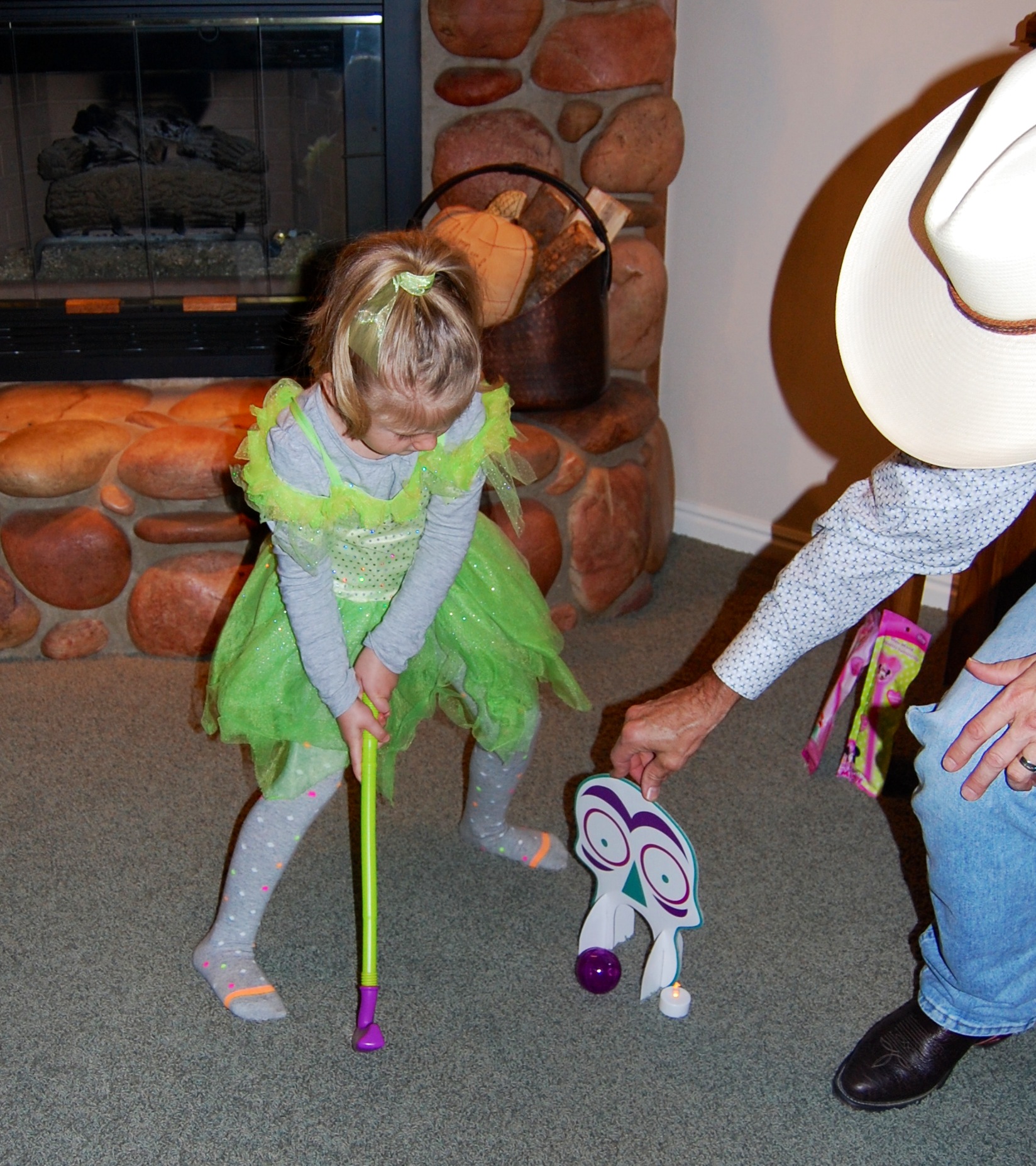 I spooked things up just a bit by keeping the room dim and placing a flicker light by each golf hole!  (It's a croquet type golf–but a lot of fun all the same!)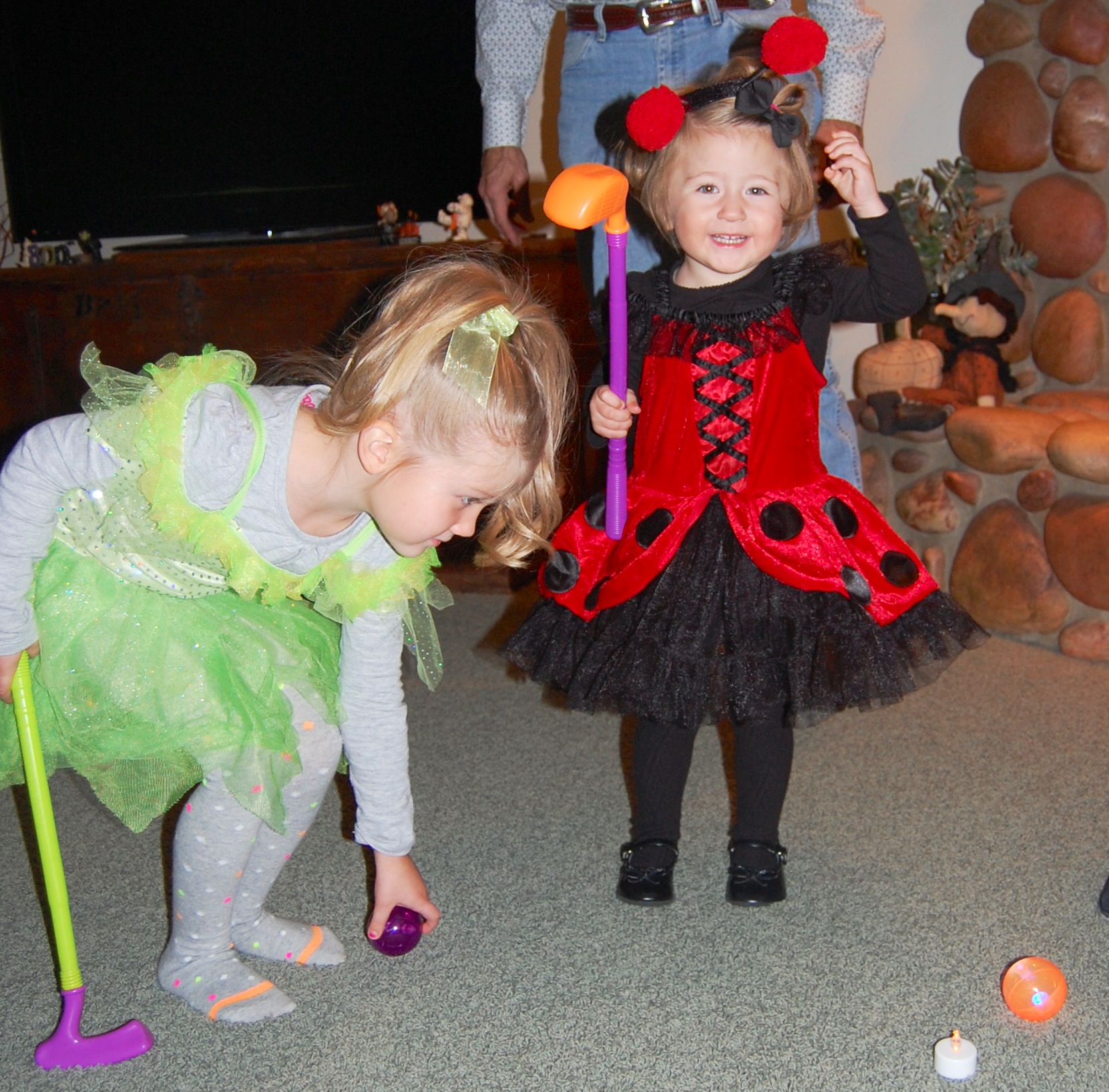 Marli was especially tickled with her hole in one!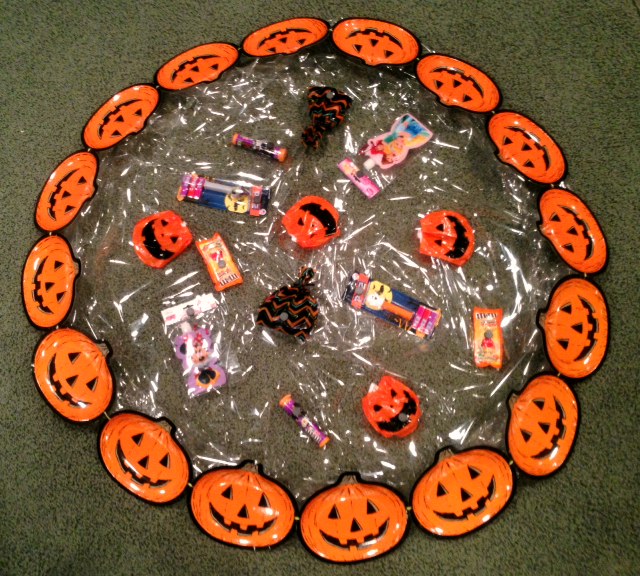 The fishing pond is always a favorite spot!  I try to make it a little different each year.  I buy a few of the treats that Makena and Marli love best, along with some little toys they'll like.  (I glue a big magnet to each item so that the fishing poles grandpa makes with a metal bolt attached to the end of the string will guarantee plentiful fishing!)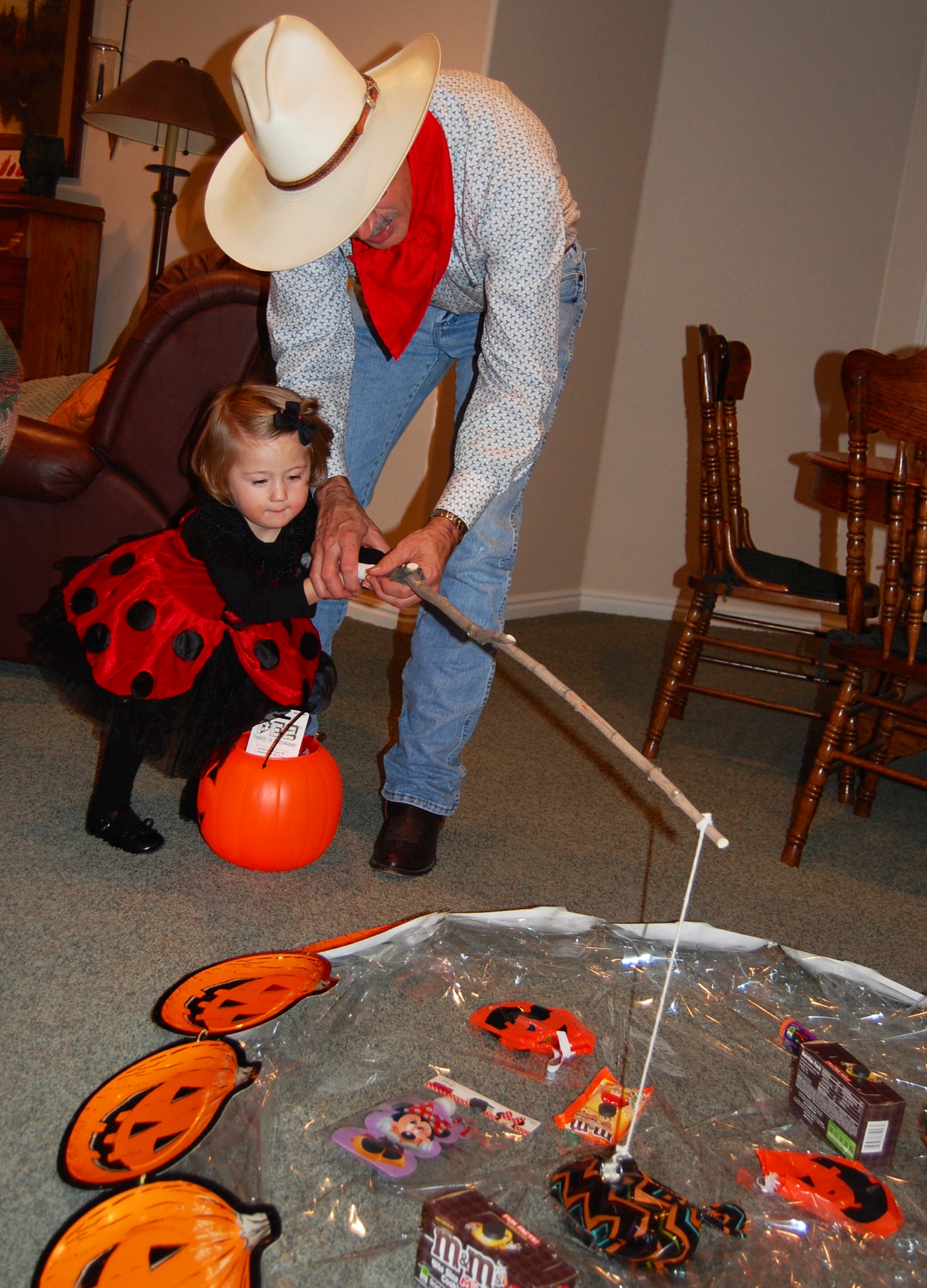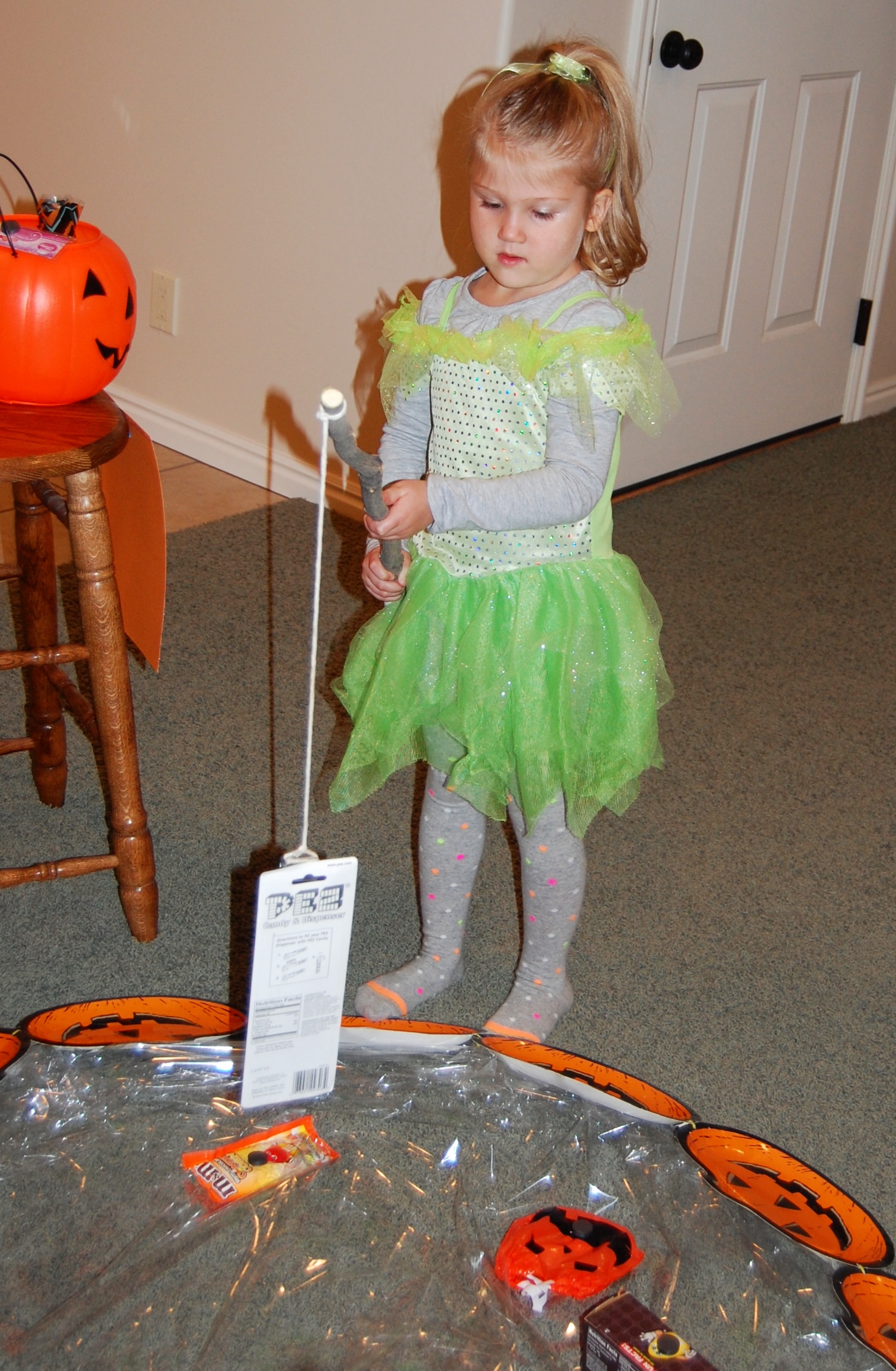 Having a pumpkin container makes it easy for them to take their "catch" home!  
I try to end the Halloween festivities with a quiet activity so that Makena and Marli aren't too wound up for their parents when they go home!  This year we set up our tent and read "spooky" stories!  I usually get the girls pajamas for Halloween instead of Christmas, and they put them on before the stories.  This year I even found some that coordinated with their costumes!  I know, lucky find!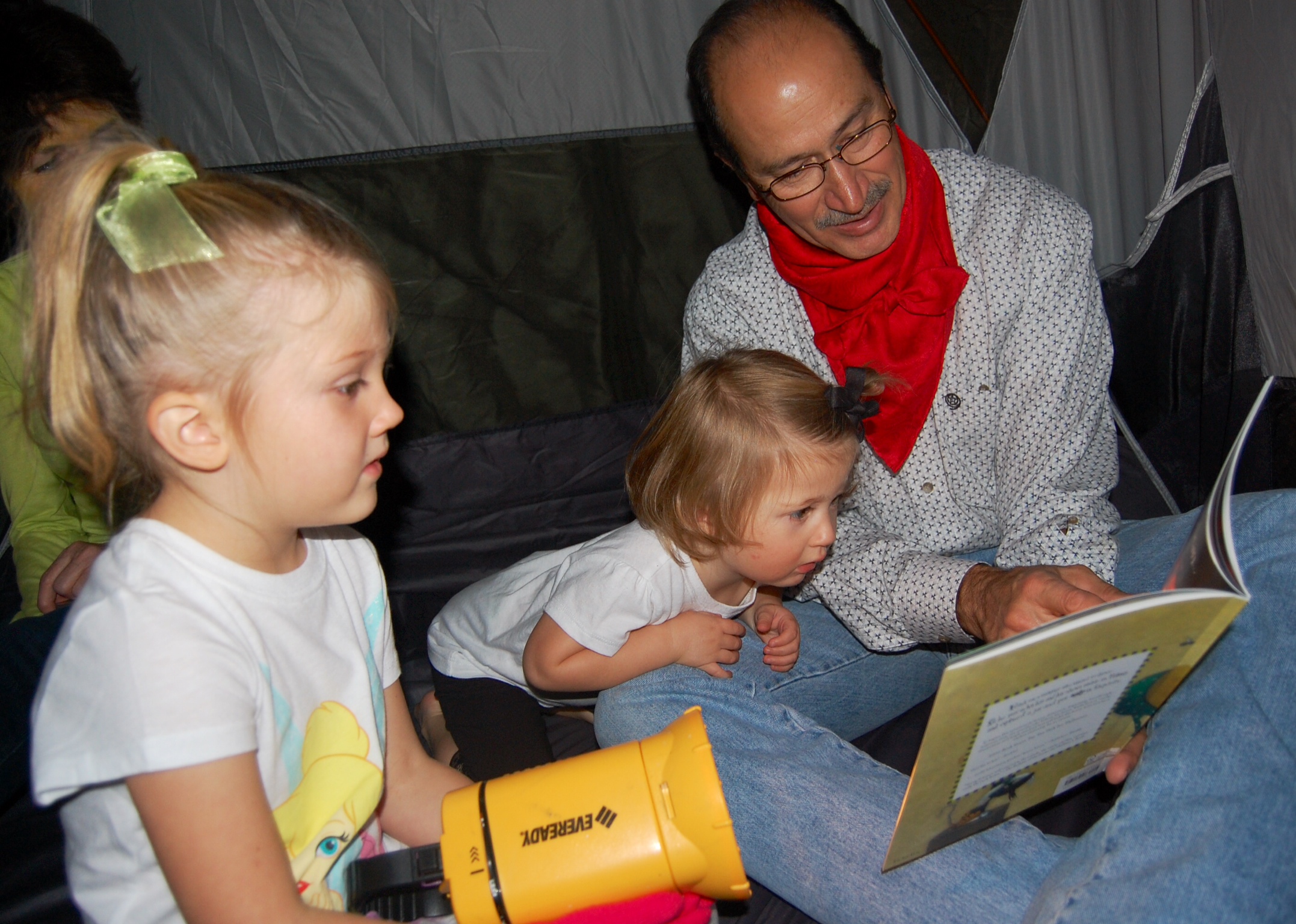 The girls loved that there was room for everyone, including their mom and dad, to pile inside the tent while Grandpa reads the stories by the light of the lantern!  Makena suggested we all stay and sleep in the tent too–much to her parent's relief, we promised her we'd do it this summer when we could go outside! 
HAVE A HAPPY HALLOWEEN, EVERYONE!!
I'd love to know some of the fun activities you do at Halloween time!
–Mary