The New York City Marathon–A Race Like No Other!
The headline in the 11.4.13 USA Today newspaper read, "NYC Marathon is 50,000 strong!"  Add to that number, friends and family members who come to cheer from the sidelines, and it seems almost incomprehensible!  However, I see New York City as being very much like a large family, whose various members invite other friends and acquaintances over for Sunday dinner, and the parents just welcome the extra people with open arms–you know sort of like "the more the merrier"…since after a certain number of people, it just doesn't seem like that big of a deal!  New York City, in it's usual capable way, hosted people from all over the United States and the world with efficient and congenial care!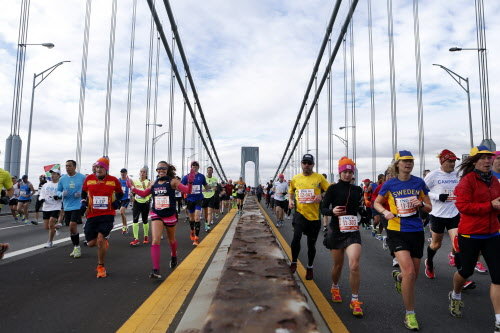 You often hear that the New York City Marathon is like no other!  After watching my daughter, Mandi, run in the marathon this past Sunday, November 3, 2013, I believe it!  Since last years race was cancelled due to super storm Sandy, combined with the very tragic events that took place at the Boston marathon, many runners looked to this year's New York City Marathon as a chance to heal emotionally!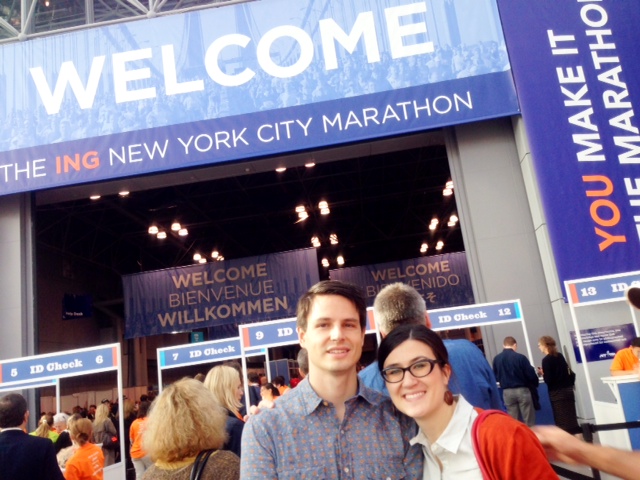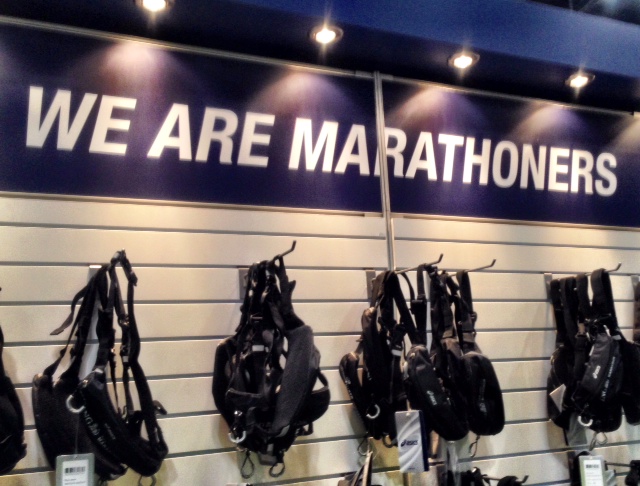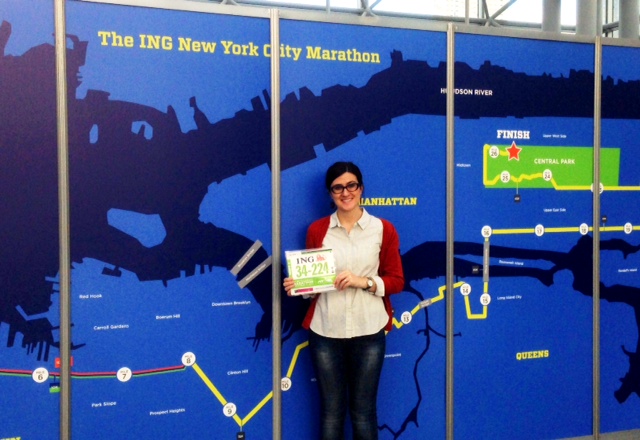 The energy and vibrancy of New York City was amped up to full throttle as the throngs of marathon runners arrived!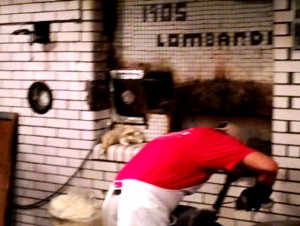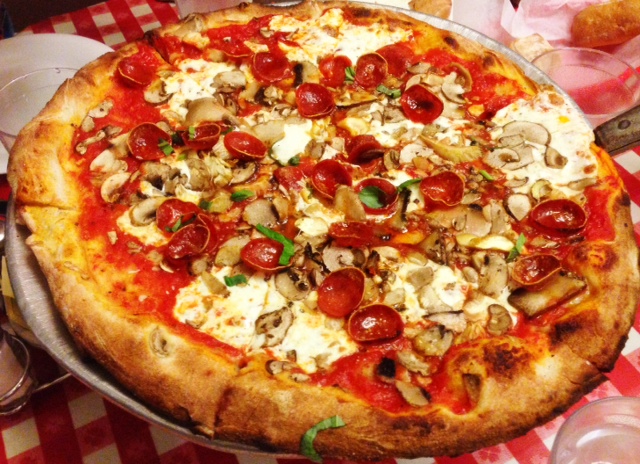 We enjoyed indulging in the pre-marathon meal with Mandi at Lombardi's, the oldest pizzeria in America!  So good!  If you ever visit New York City, this is an experience worth having!  The ambience of this quaint, little restaurant alone, is classic New York City–such fun!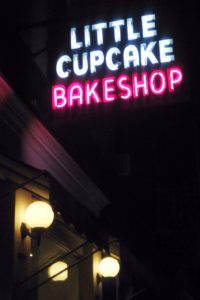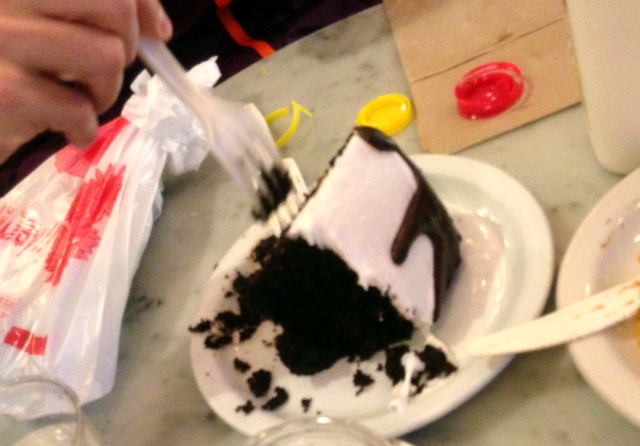 What do you follow-up the best pizza with–the best cake!   If you've ever heard of the black and white cookies that are so popular at New York City deli's–this is the cake version–it is moist, creamy perfection!  It's a good thing you walk and walk and walk some more in New York City!
Come marathon morning, Mandi was bused to the starting point in the wee hours of the morning, even though her start time wasn't until 10:05.  The weather had turned quite cool on Sunday morning, (apparently runners like it a little cool?) so Mandi was glad to wait for her turn in one of the warm tents set up for the runners!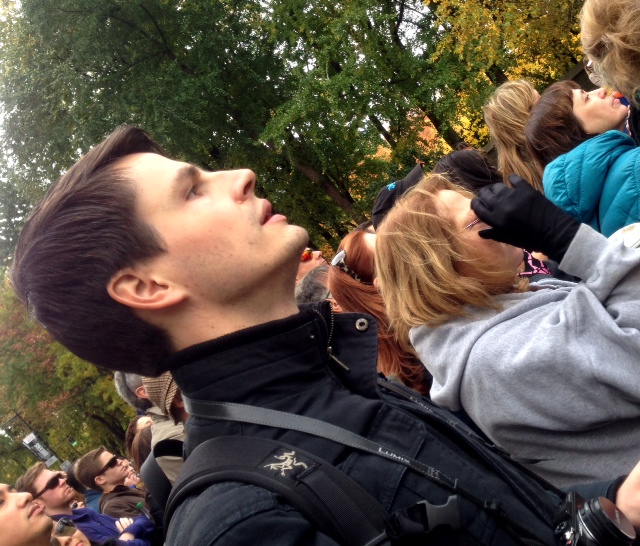 Mandi's husband, Cole, is always great support to Mandi during her races!   A biker at heart, Cole, recently bought himself some new running shoes!  (Mandi can be very persuasive!)  I can't begin to tell you how wonderful it was to have Cole help guide and maneuver us through the busy streets and barricades as we tracked Mandi's progress!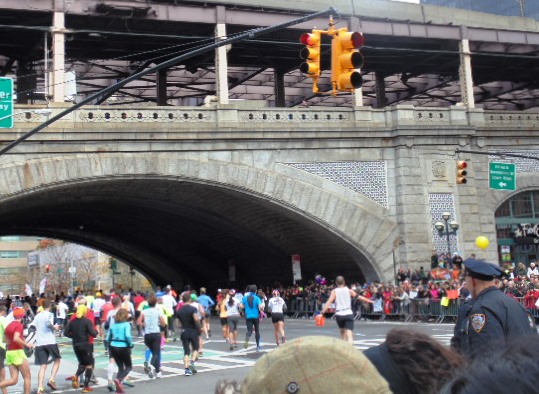 The New York Police Department was a strong and firm reminder to everyone that New York City was in good hands!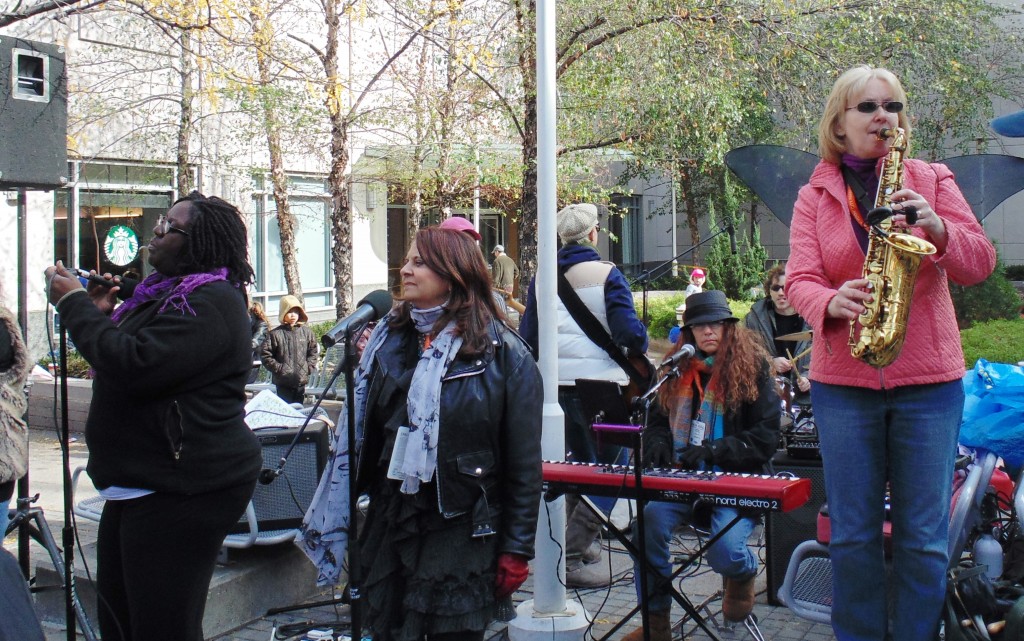 Local bands played and added a fun addition to the festivities!
Mandi's dad was a proud spectator–although having run his fair share of marathons, I know he was a bit itchy to join the runners!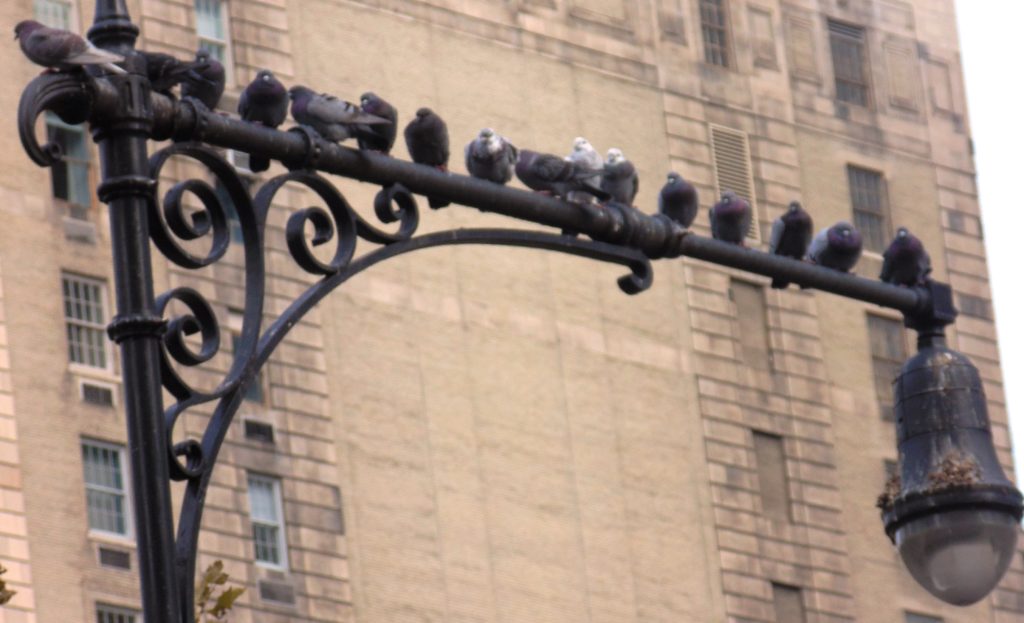 Even the birds seemed to be enamored with watching the tireless tenacity of the runners!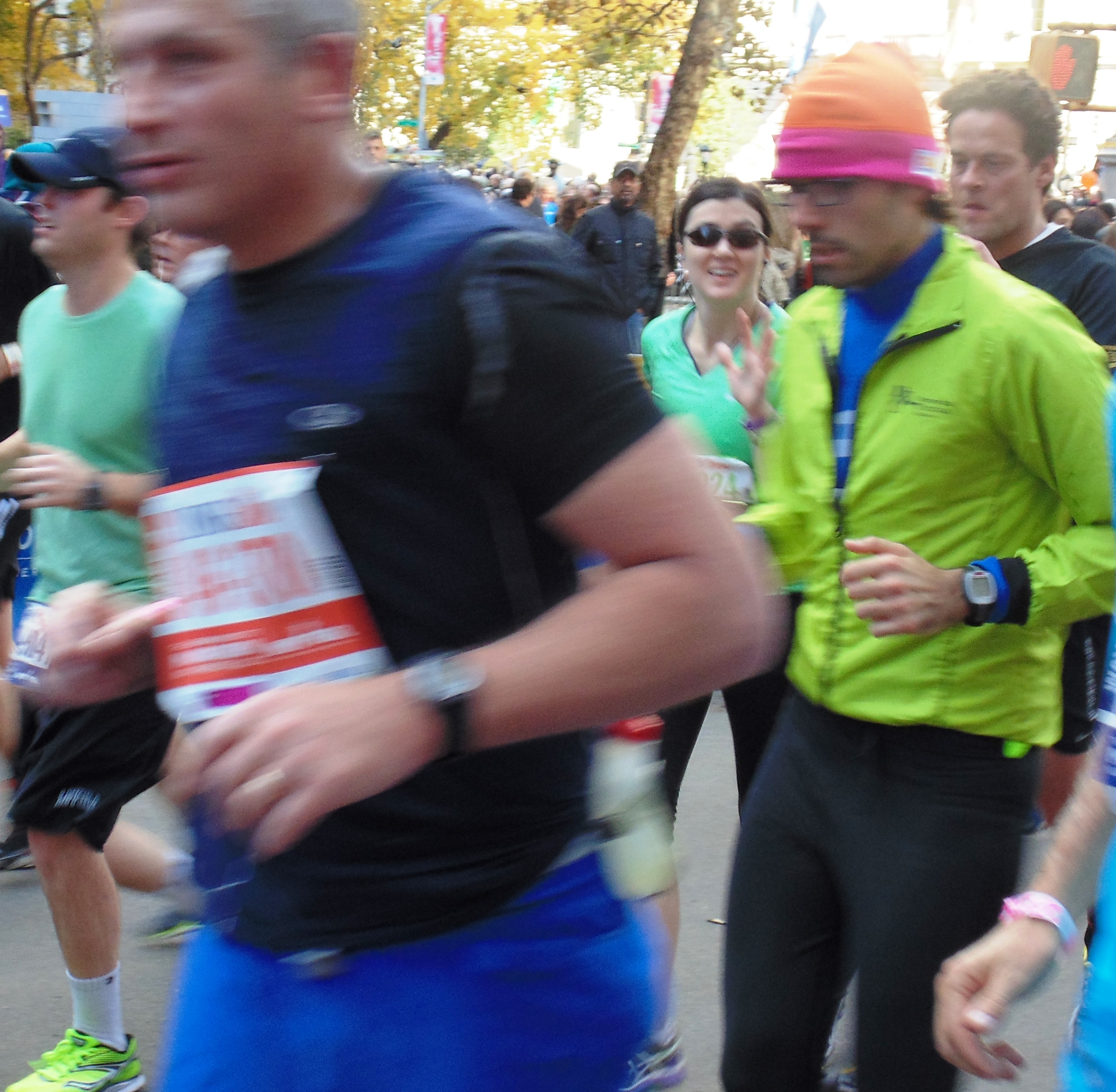 Mandi rounded the corner by Central Park at mile 25 looking good and ready for the home stretch!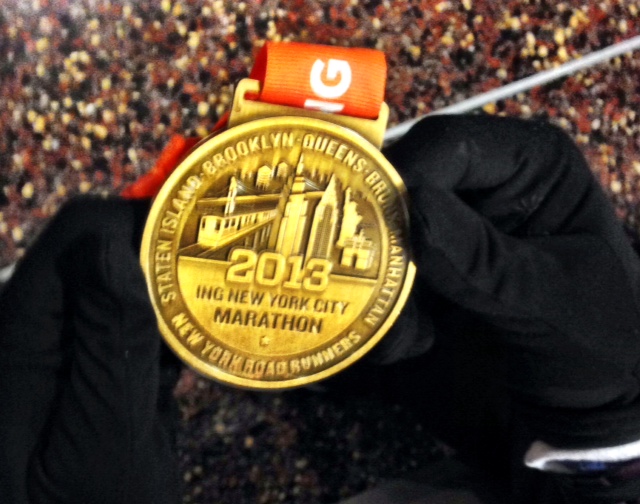 Mandi's tired but triumphant look of accomplishment was truly inspiration to me to remember that even when we're busy just living life–we need to always strive to make time to fulfill a few of our dreams in the process! 
CONGRATULATIONS TO ALL THE RUNNERS!
Have you got a dream you're going after?
–Mary