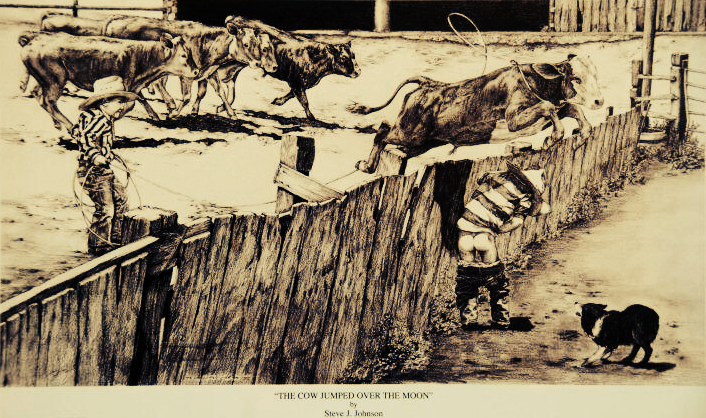 From the book "Life From the Back of a Horse" by Steve J. Johnson-one of my most favorite artists!  My granddaughters love to look at the illustrations of the animals in this book!
We've had such a perfect fall season so far!   My granddaughters have loved being able to extend their playtime outside!  We've also tried to think of all the things we still want to do while the weather is still so nice!
Just a few blocks down the street from my house is a small family farm that Makena and Marli always point out whenever we are on our way to run a few errands or going to a nearby park.  I decided it was finally time for us to stop and see if we could coax a few of the animals out of their barn.   Being able to see the animals in person gave a whole new meaning to the familiar song "Old MacDonald Had A Farm" for the girls!
It's always so fun to observe the curious fascination that children have with farm animals!
For Marli, there was a little nervous trepidation too–she was glad there was a fence between her and the animals!  (Try as we might, we couldn't get the peacock to open its feathers for us, however, the turkey gladly obliged and the girls were thrilled!)
Makena had a couple of days off of school last week, so we were able to enjoy an extra "Cinderella Day"!  My daughter, Malia was able to join us as we all headed out to Gardner Village, a local, vintage shopping venue, complete with animals to pet and hold and a fun Halloween witch scavenger hunt!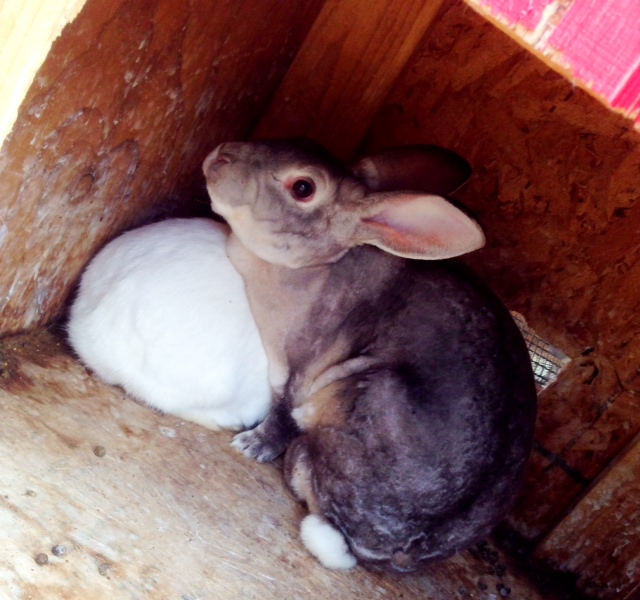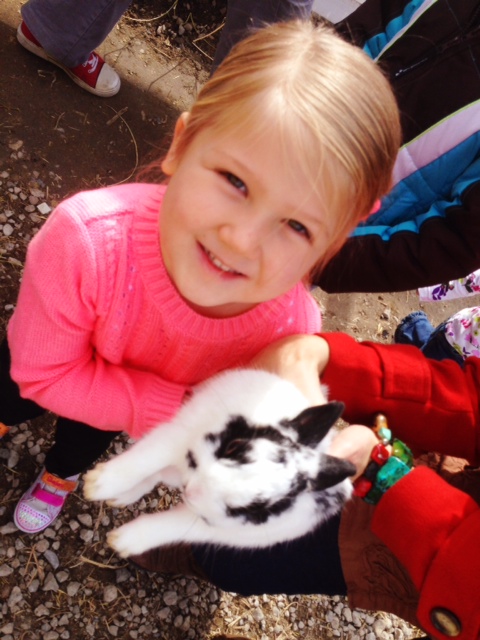 Makena has seen pictures and heard stories about how her mom, along with Uncle Jake and Aunt Mandi had pet bunnies when they were growing up!   She was so excited to see the bunnies and hold one of them!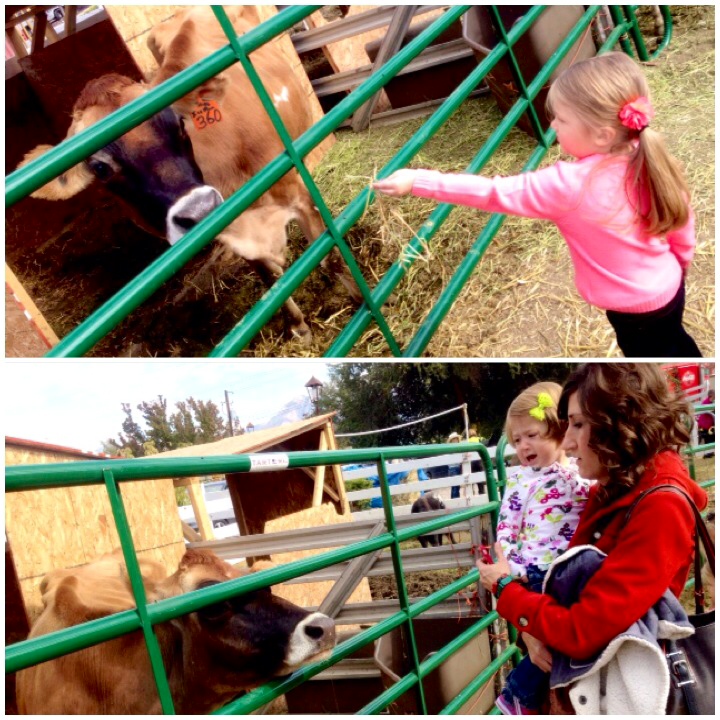 Makena loved getting right in there to feed the animals, but Marli preferred to keep her distance!  (Marli usually wants to do everything Makena does…but when it came to feeding the farm animals, it was a little different story!  Her reaction here is priceless!) 
 Since they were more her size, the chickens were a little less intimidating to Marli!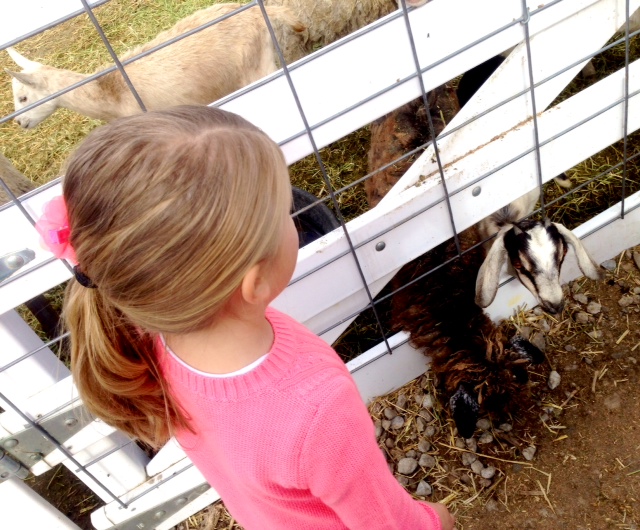 Makena and I decided this was the best picture of the day! 
A Bewitching Scavenger Hunt and More Fall Fun!
The beautiful fall colors against the clear blue skies provided a wonderful panoramic backdrop for a perfect afternoon!
The girls weren't the only ones who loved the witch scavenger hunt!  Malia and I thoroughly enjoyed helping Makena and Marli check off their list while we did some shopping too!  (This is such a fun event even if you don't take children!)
From their green skin and wart noses to their fancy hats and sparkly shoes–the witches were delightfully entertaining!  The Halloween Witch Celebration continues until the end of the month.
An afternoon spent jumping into piles of leaves defines "fall fun" perfectly! 
Grandpa just loved Marli's purple cowboy boots!
Happy Halloween and fun fall wishes to everyone!  My favorite chili recipe is coming soon, served with Parkstone cornbread, it makes the best fall time supper!
–Mary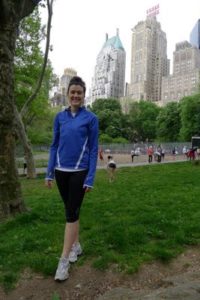 Good Luck to my daughter, Mandi, who will be running in the New York marathon next weekend!!!  Her dad and I, along with her husband, Cole, will be there to cheer her on and offer any needed moral support! 
Also, since I get asked quite often what Mandi is specifically studying for her PhD, and although I understand the general concept of her very technical studies, this week on the Today Show, they did a really informative segment about the lab where Mandi works and highlighted the research on joint disease and rehabilitation that her group has been working on!  You can check it out here!  
Cole was kind enough to even let me know that it starts at the 1:30 mark and goes until 2:40–he also pointed out that you can see the top of Mandi's head (she was working behind the scenes running the computer) to the left  behind the desk in the background of the shot at marker 2:30!  Thanks for scoping this out, Cole!!  (Mandi just might find herself in need of some of her own rehabilitation after the marathon!?!)
GOOD LUCK, MANDI!