Words Of Wisdom…Oh The Fun Of Learning From Our Children!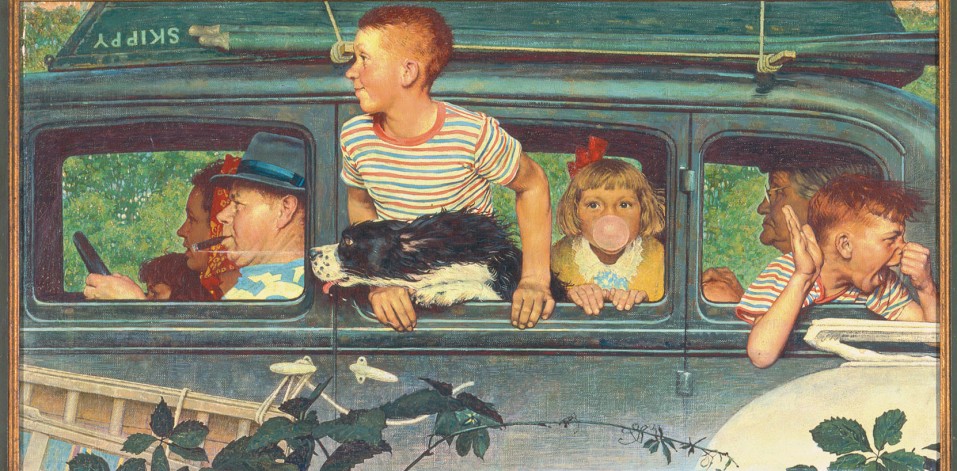 "Children have a way of making your life feel important!"  Erma Bombeck
My mom was a fan of the "words of wisdom" and satirical views on motherhood by the humorist and author, Erma Bombeck.   The quote above was written on a slip of paper that was kept on a book shelf by my mom's desk in our family study.  Erma Bombeck was also the author of the quote:
"It goes without saying, never have more children than you have car windows!"
I like the Chinese Proverb:
"To understand our parent's love, we must raise children ourselves!" 
So true, don't you think?  Talk about building character!
One of my greatest hopes is that when it's all said and done, in some small way, I've left the type of impression on my children that my father's parents seemed to have left on him…
"I appreciate the fact that my childhood included so many things which seem to belong to that period of life.  I feel that my family, friends and all who touched my life, knowingly or unknowingly, did so in such a way as to give it direction…I acquired a value system which in spite of weaknesses, has saved me from serious mistakes and helped me reach up, in a measure at least, to what my better self was capable of becoming."  
–from the history of LeRoy Jorgensen
Words of Wisdom From Our Children Help Define Our Lives, As Well As Theirs!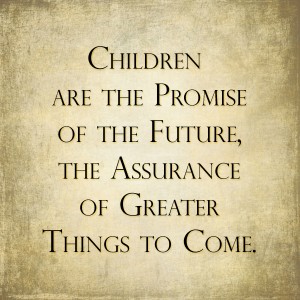 If you've read my about me introduction, you know that I have been a nurse on a women's unit for many years.  This profession has allowed me the privilege of witnessing the birth of many babies.  After all these years, I am still in awe of all the amazing things that the birth process entails.  I'll never forget the framed quote on the wall of the first Newborn Intensive Care Unit where I worked as a new nursing graduate.
"A baby is God's opinion that the world should go on."  Carl Sandberg  
Erma Bobbeck had a comical, if not wise take on motherhood…
"Giving birth is a set of contractions granting passage of a child, it is then that a mother is born!"
During my childhood and youth, I loved that my parents seemed to give as much credibility, if not more, to the dreams I had for myself, as they did the ones they envisioned for me.  Their motto for raising children seemed to follow the advice stated rather matter-of-factly in one of my favorite poems by Shel Silverstein, in his collection of poems and drawings entitled, "Where the Sidewalk Ends". 
LISTEN TO THE MUSTN'TS
Listen to the MUSTN'TS, child
Listen to the DONT'S
Listen to the SHOULDN'TS
The IMPOSSIBLES, the WON'TS
Listen to the NEVER HAVES
Then listen close to me–
Anything can happen, child,
              ANYTHING can be!               
Some words of wisdom that my mom's dad, my Grandpa Mecham, used to be fond of sharing was that, "Insanity is inherited, we get it from our children!"  I think any parent out there can certainly attest to the truth of this statement at some point during their tenure as parents.  My dad would also wax strong with a bit of wise counsel himself on occasion; they were words of wisdom that I did not fully appreciate until I had children of my own…go figure!?  Perhaps in trying to ease some seemingly tentative moments as a concerned parent, my father would lovingly lock me in a gentle neck hug, and tell me with an ample amount of jest that he and my mom loved me, and then he was always quick to add, "especially when you're asleep!"
 What I'm learning now is…
It's so cliché, but wise to recognize, that childhood can be a magical time and truly does go by in 'a blink of an eye' !  What I'm learning now is that much of our immortality does indeed seem to be found in the lives of our children.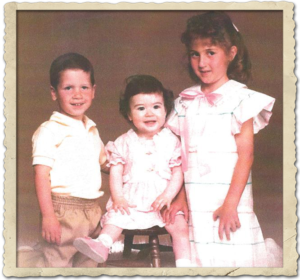 Jake, Mandi and Malia Wilding (1987)  Where have the years gone?
What are some profound "words of wisdom" your children have shared with you over the years!  Let's enjoy some good laughs and insights together!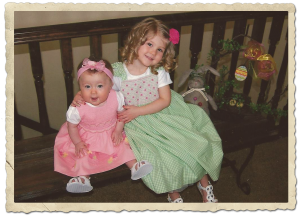 "Becoming a grandparent is one of life's rewards for surviving raising your own children!"  Erma Bombeck
–Mary