Being Lucky Takes A Lot Of Hard Work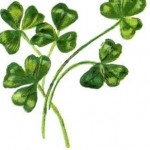 A few years ago, my daughters and I took a "girls" trip to Chicago.  By chance, we were lucky enough to be there during the city's weekend celebration of St. Patrick's Day!  The Chicago River was dyed green and the surrounding city streets were lined with a number of vendors selling their food and unique holiday wares.  A fun variety of festive activities went on throughout the St. Patrick's Day weekend.  After that experience, I realized that as much as I like to celebrate holidays, wearing green and serving green tinted pancakes for breakfast hadn't really done the holiday justice!  It also got me thinking…just how much does luck really factor into our lives?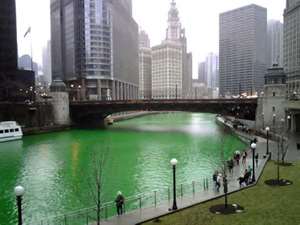 When it comes to luck, I know my parents were more of the mindset that you worked hard to define your own destiny, as aptly stated in this quote by Thomas Jefferson:
"I'm a great believer in luck, and the harder I work, the more I have!"
More often than not, I tend to uphold the way of thinking mentioned below.  Perhaps counter intuitive when it comes to experiencing "good" luck!
All in all, I suppose the challenge for each of us in trying find luck in life, is to learn better from those loved ones who have preceded us, and tried their darndest to teach us from their mistakes!  My husband was always telling our children that they didn't need to always reinvent the wheel, so to speak, each time they were faced with a challenge.  Instead, they might actually be able to benefit by learning from a few of our struggles, and in turn save themselves some added grief!  With that said however, there just seems to be some hard life experiences that no matter what, each generation is destined to repeat!
During the initial setbacks of World War II, Winston Churchill, the prime minister of England at the time, and a strong ally of the United States, made this statement during the peak of events with Germany during the war:
 "Each misfortune you encounter today, will carry in it the seeds of tomorrow's good luck." 
What I'm learning now is…
In reviewing the experiences of my parent's lives, I know that they did their best to acknowledge the wisdom shared by their parents and other ancestors, as well as learn from their own mistakes, so as to make our family's life better as a result.  What I'm learning now is that if we are lucky enough to have parents who've helped us set a solid foundation for seeking after a way of life we love, then the real challenge I think, is for us to try and have enough courage and committment to live it to the fullest!
What are some of the "lucky" achievements you've worked hard for in your life?
–Mary