Love Notes–Oh, The Possibilities!
I recently purchased a few boxes of hand-made stationary from a local boutique for some Valentine's Day notes I want to write to family and friends.  As I get a little older, the more I treasure the heartfelt notes that I am given by others on special occasions and the impact they have on my heart, as well as the inspiration they give me to write one to someone I love!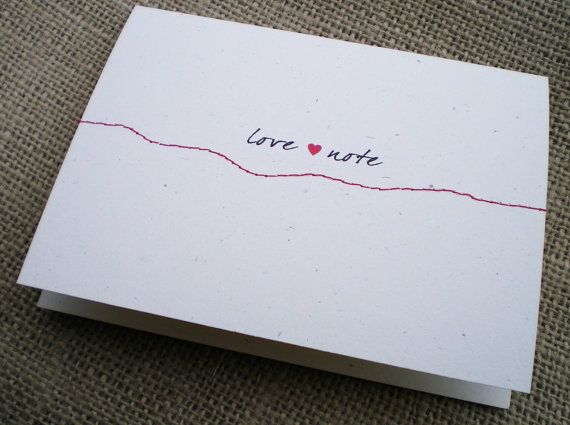 My mom was always good to include a personalized note with gifts she gave, she would also send little notes throughout the year that included pictures and news clippings for no particular reason, other than to brighten your day.  My mother's notes were always written in her beautiful cursive handwriting!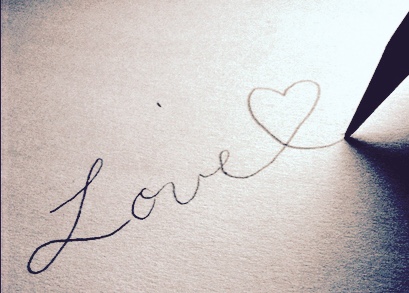 This month, as we try to "get our cupid on" so to speak, in honor of Valentine's Day, maybe one of the best things we can give those we love is a thoughtful love note!
Love Notes I Love!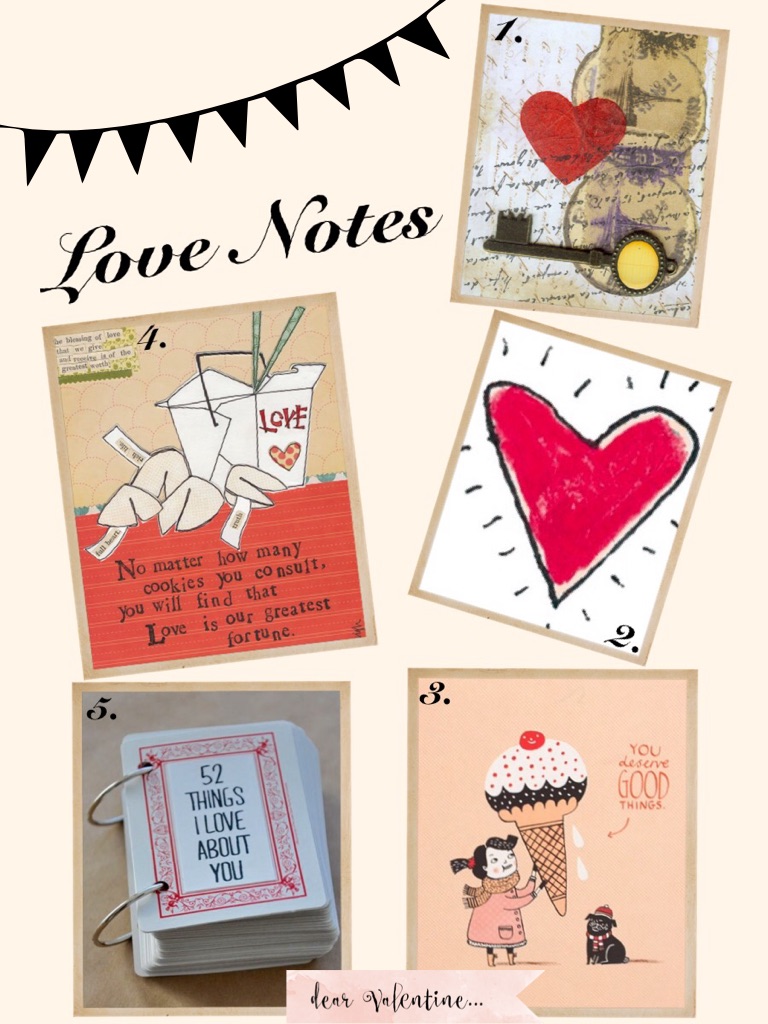 1.  I have a real weakness for timeless Vintage Valentine's Day cards!  I got a set of cards like these above at a local consignment store, but Etsy online has a wide variety of shops that sell cute vintage cards.    
2.  Home-made cards hold a special place in my heart!  I have been the recipient of some fun, home-made cards, including ones from my sweet granddaughters, and I'm always in awe at what so many can do with some colored paper and a few other accessories!  (See some neat ideas here.)
3.  Chronicle Book Co. has fun, retro note cards for everyone on your Valentine's Day List.  I love the simplicity of the artwork on these cards and the messages included are funny and lighthearted.  I like giving these cards to girlfriends and co-workers and often accompany them with their favorite treat or a gift card for them to go buy one when they need a little boost!      
4.  The eclectic messages on "Curly Girl" cards are some of my very favorite!  You name the occasion, and Curly Girl cards have a card to celebrate it.  My husband just might get the one shown above with some take-out from our favorite Chinese restaurant.  (Check out other ideas of things you can do with your honey on this "Celebrating Valentine's Day" post.)
5.  This deck of cards is definitely stacked–for love that is.  This is a popular item on a lot of Valentine's Day Pinterest boards, but it's also one that looks very doable; it's a clever gift for any game player you happen to love!  The rings can be found at any craft or scrap book store, but the really great part of these love notes is taking the time to think up 52 ways you love that person, then gluing them onto each card.  (I've also seen this done just using the heart cards that are in the deck.)
Other Love Note Ideas…
One year for her husband's birthday, a neat thing my youngest daughter did was put up the number of colorful sticky notes on their bedroom door for the he was turning that year, then she wrote specific reasons why she loved him on each one.  Maybe you could leave 14 sticky notes on your bathroom mirror for a fun Valentine's Day adaptation of this idea.  Best of all, these notes are personal and thoughtful–and who doesn't love to be told some of the many reasons why they are loved!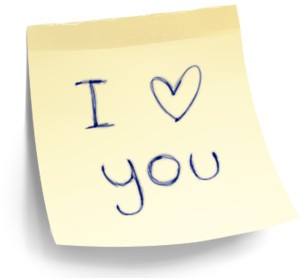 Sharing love notes with those we care about might also get us to thinking about new projects or ventures we'd love to do together.  Hmmm, the romantic "bucket list" –I like it! 
Target is my favorite "go to" place for buying note cards of any kind, and there's usually a good assortment to pick from and the price point is reasonable.  My mom also taught me that it's a good idea to have a few extra cards on hand for when you need one in a pinch!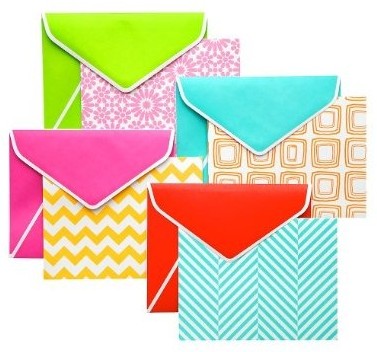 These bright, geometric cards are some of my favorite from Target, and even though they don't have the usual hearts and flower designs on them, I think they'd still be great for Valentine's Day!
Romantic Ideas.com
Yes, this is an actual website I came across–but if you need a little help in getting your creative juices flowing as you write your love notes, they have a long list!  Here's a few of my favorites…
Give your loved one a letter opener at the beginning of Valentine's week, then give them a love note to open every day until Valentine's Day.  If that doesn't set the mood for a romantic Valentine's Day celebration, I'm not sure what will! 
Surprise your partner by writing a love note on a new top sheet for your bed–strawberries and cream optional!  If anybody does this–I want to hear about it–seriously!
Put a love note in a romance novel that says,"This story is great, but our love story is better!"  OK, this might be stretching things a bit–Ha!
Surprise your loved one by writing love notes to them throughout the rest of the year!
Pick up a book or magazine you know your partner would love and put love notes in between random pages.  My neat husband has actually done this on occasion–usually including just one nice card–he'll tell me to put my feet up and relax while he gets dinner–I know, it's the best–so this one is my very favorite on the list! 
If you should find yourself without a card to write that perfect love note on come Valentine's Day, I have you covered.  You'll find some Valentine stationary here that you can download for free!  Good Luck!!
I say we give old cupid a run for his money…one love note at a time!
What are some of the creative ways you celebrate Valentine's Day? 
–Mary