It's Hearty Tuna Casserole for Dinner–And You're Going To Love It!
It seems that everyone has their favorite comfort foods…it might be something your mom made for you when you were sick, or maybe it's the ones that remind you of the holidays or other special occasions, perhaps it's a dish that helps you dissipate the stress of a particularly crazy day.
One of my very favorite comfort foods when I was growing up, especially during the winter months, was my mom's tuna casserole.  I know, it's nothing fancy, but there was just something about the warm creaminess of this dish and the loaf of homemade bread that she often served with it, that spoke to my heart and let me know that my mom cared about serving a good, hearty meal to our family.
"If you really want to make a friend, go to someone's house and eat with them…..the people who give you their food, give you their heart!"  Cesar Chavez    
Since I've never been able to find the specific recipe that my mom used for tuna casserole, I have tried my hand at trying to recreate it with other recipes I came across over the years, but they always fell a little short of her version.  Then, my husband adapted a recipe he recently found in a "Taste of Home" magazine, and wha-la, it's the tuna casserole of my childhood memories, if not better!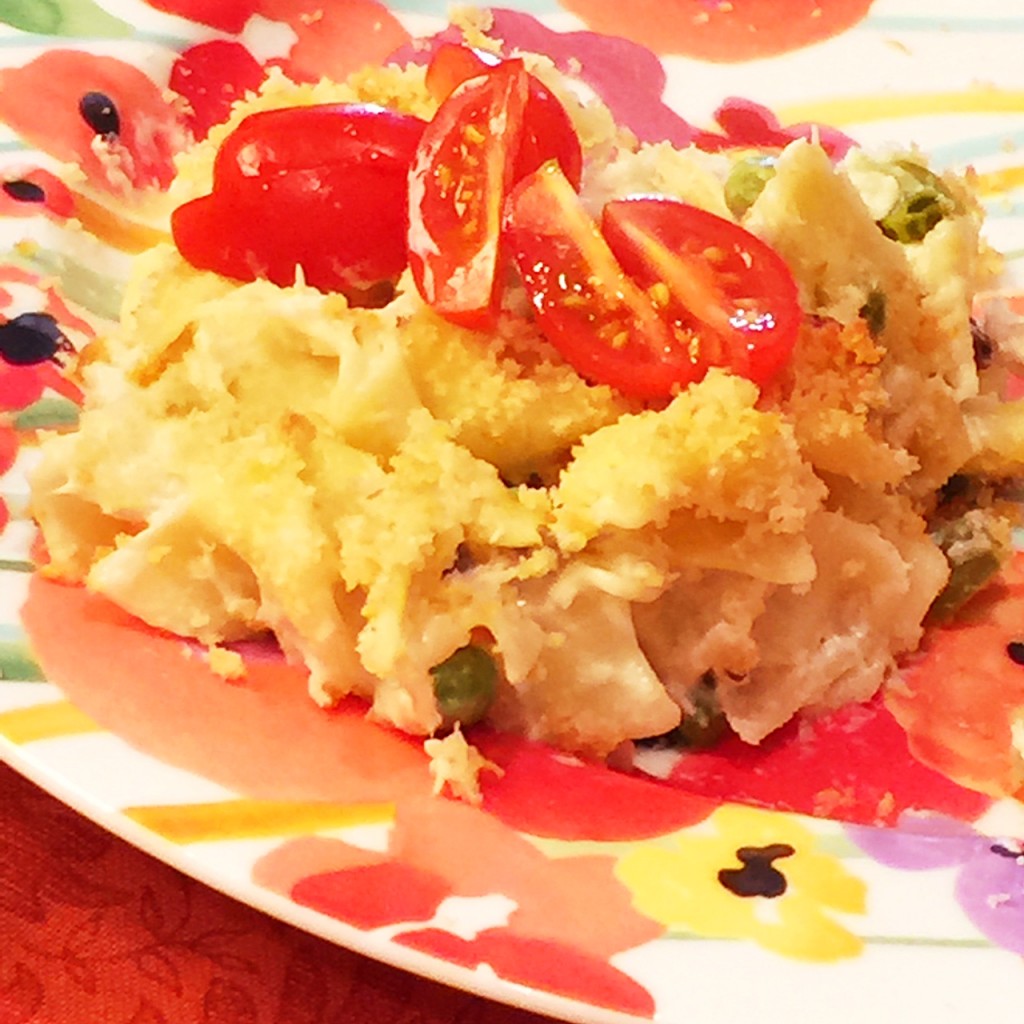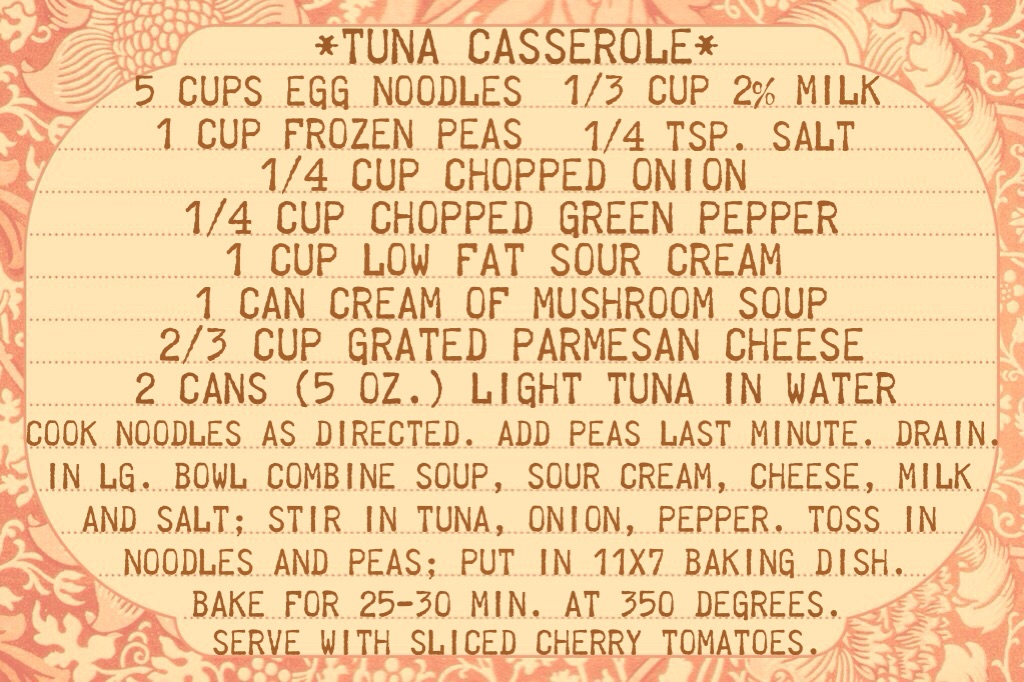 When making this casserole, we use about 3 cups egg noodles and 2 cups rotini noodles.  The combination of these two kinds of noodles makes for a really great texture.  You can also use low sodium/low-fat cream of mushroom soup, I just like the creaminess that the regular soup adds to this recipe.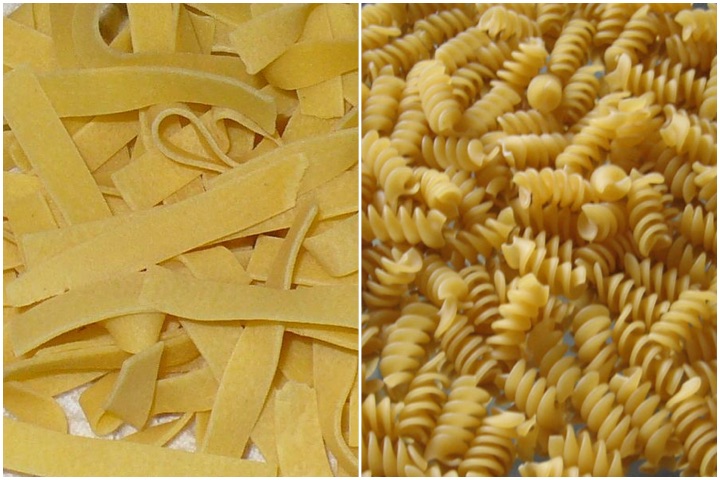 One of the best parts of this tuna casserole, for me, is the crispy bread crumb topping.  You can certainly use pre-made bread crumbs from the store, but I think that fresh bread crumbs add the perfect finishing touch on this dish!

Serve with some warm artesian bread, or if you're really feeling ambitious make a fresh loaf of your favorite home-made bread, add a salad and dinner is served!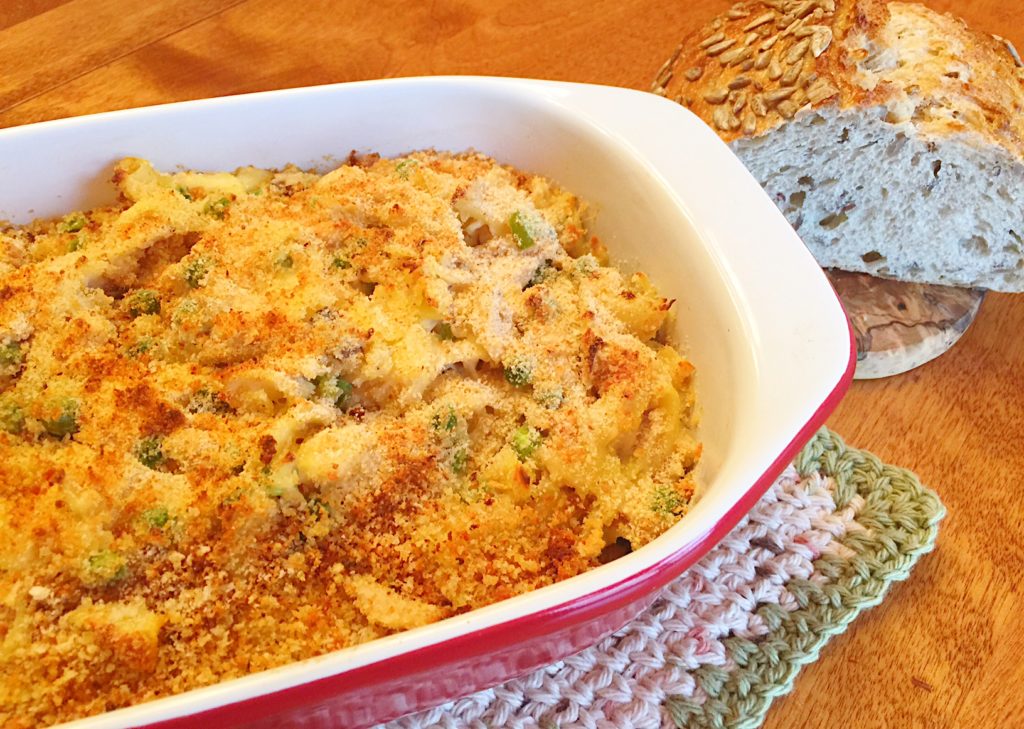 This hearty tuna casserole is such a simple, yet delicious dinner! 
Please share one of your favorite down-home, comfort dinner foods?
–Mary