Leather Chair Reading!  Cozy January Books!
After all the hustle and bustle of the holidays, January seems like the perfect time to get cozy by the fireplace and relax with a good book on those cold, winter evenings!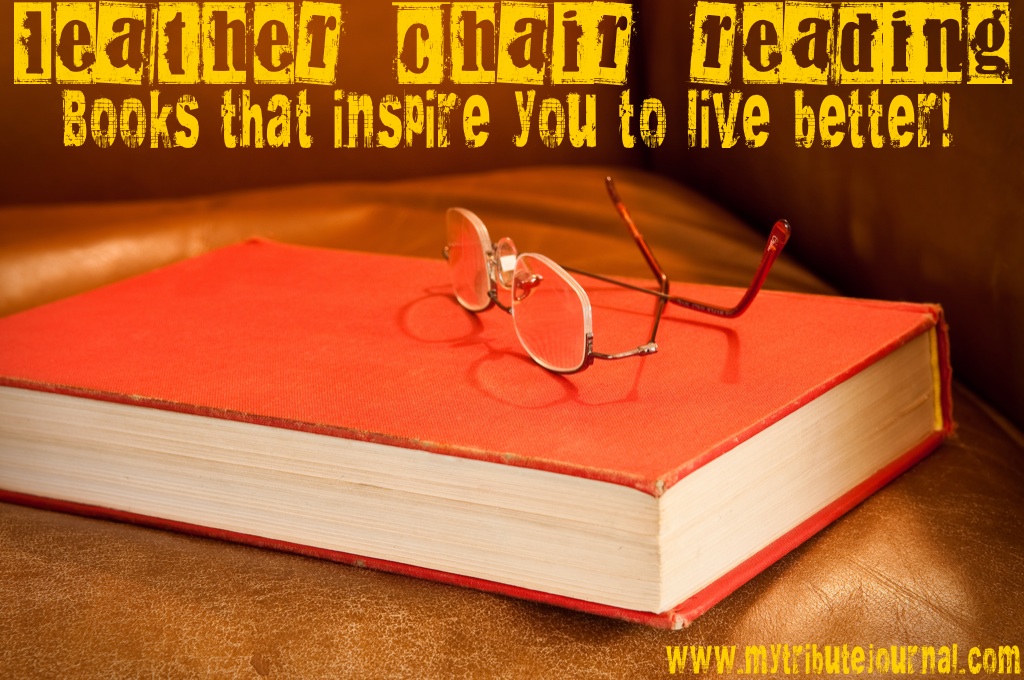 In our family, we still love giving and receiving good books for Christmas gifts…it gives us something to look forward to come January when the weather is bleak and schedules are a little less hectic.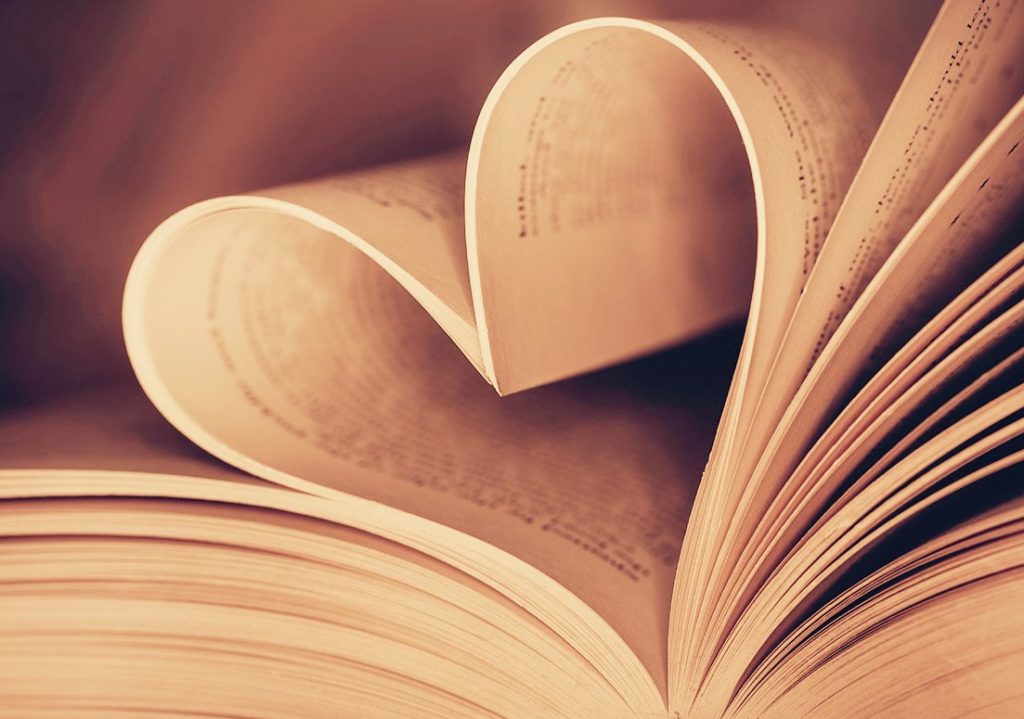 "A book is a gift you can open again and again."  Garrison Keillor
Here are a few cozy January books I highly recommend!
Prayers For Sale  by Sandra Dallas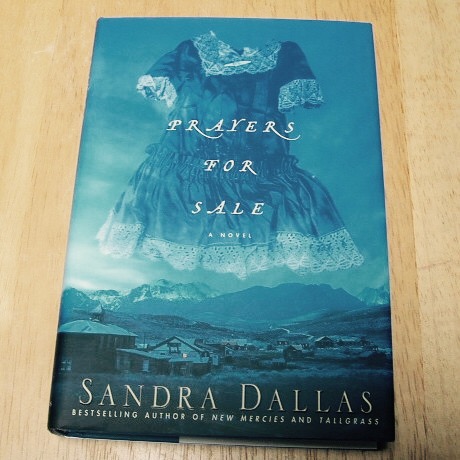 In all the many books I've read over the years, there's only a handful that I can honestly say I couldn't put down…this book was one of them!  Much of the story takes place in the mountain mining town of Middle Swan, Colorado–so getting cozy under a big quilt or a warm afghan is a necessity as you read about the cold, harsh winters the people endured there as they worked hard to eek out a living under brutal weather and living conditions.  The story takes place in 1936 when the great depression has ravaged the country and jobs are scarce.  The main character, Hennie Comfort, befriends seventeen year old Nit Spindle and her husband, who have come to find work in Middle Swan.  Hennie and Nit create an instant bond over their shared love of quilting, as well as the deep heartache both have suffered from having lost a child.  Hennie doesn't sell prayers, not really, but her wise nature and deep commitment to helping the people of her community seems to make them believe that she is more in tune with a higher power than most.  I think one of the main reasons I loved this book so much was because Hennie's resilient spirit reminded me of my maternal grandmother, who raised my mother and her six brothers, mostly on her own, since my grandfather traveled often, and for extended periods of time for work with his insurance business.  Hennie Comfort and women like her, have a work ethic and common sense approach to life that can't help but inspire you to be a more selfless and loving person.  This book shows you that friendships truly have no boundaries if you sincerely care about each other.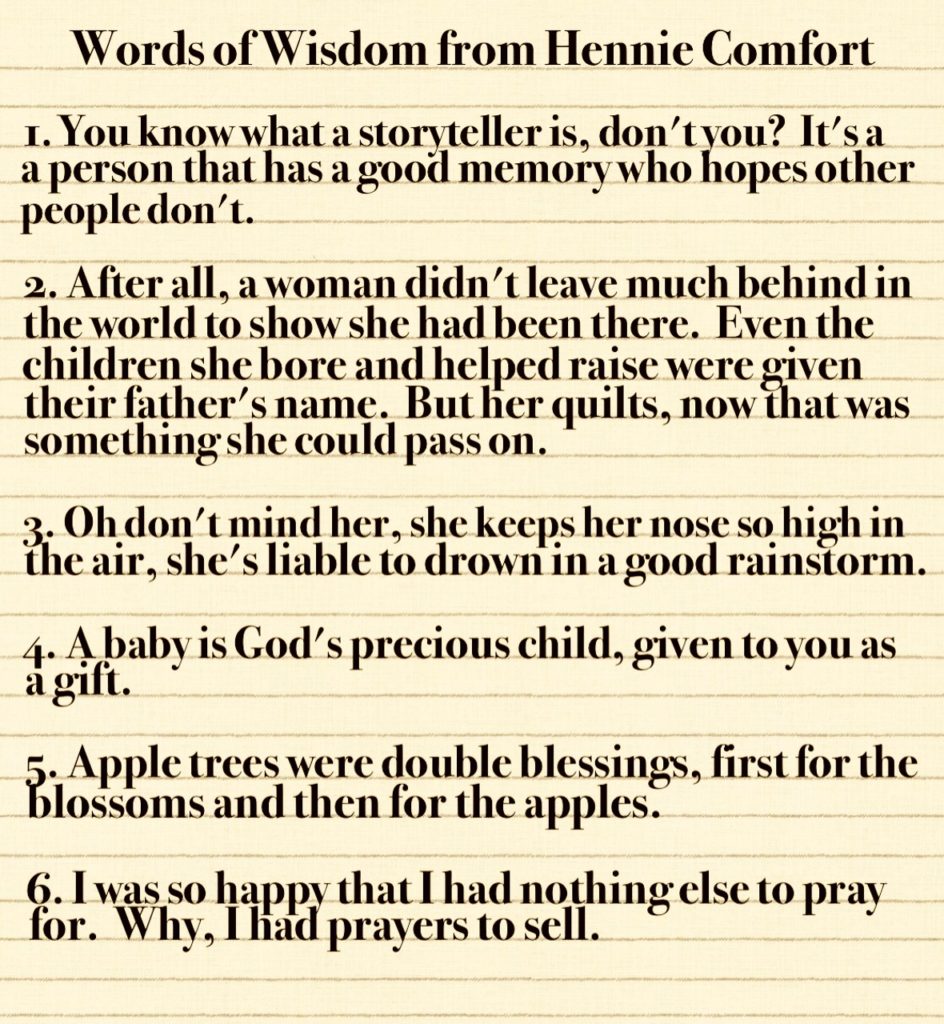 How To Find Love In A Book Shop  by Veronica Henry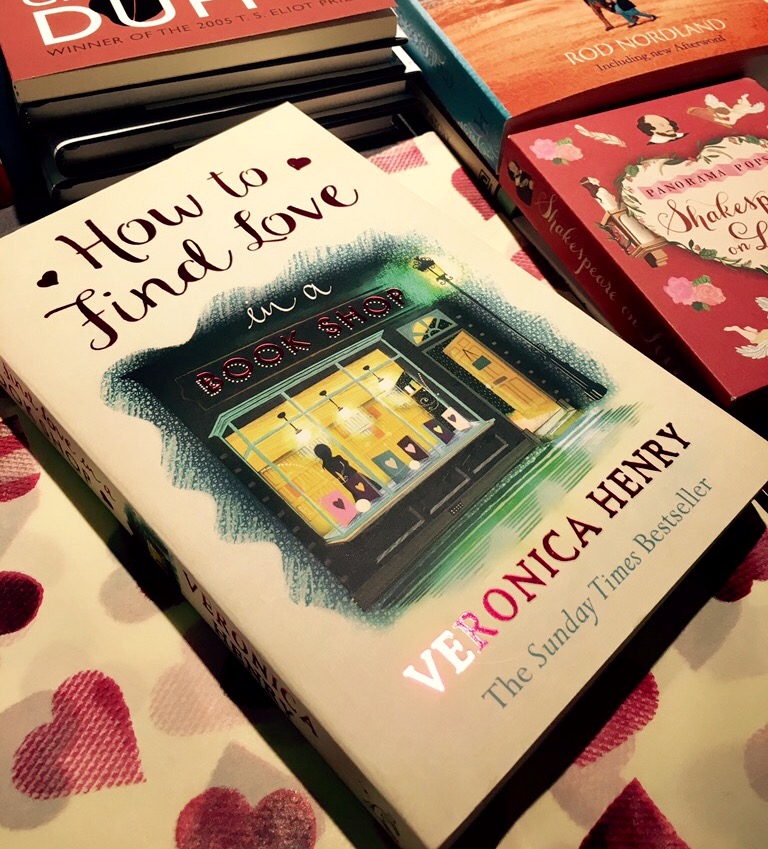 A wonderful friend recommended this book for our neighborhood book club…and what a treat!  The title and cover art alone make you want to go find a cozy spot and get lost in the pages of this fun book!  One review of this book states that, "…it is a delightful story of a bookshop, its devoted new owner, its loyal customers, and the power of books to heal the heart." —and indeed it is that, and more.  In fact, as you can imagine, some of the best stories aren't told within the books sold, but rather from the customers themselves that frequent the Nightingale Book Shop.  Although Emilia gave a deathbed promise to her father to keep his beloved book shop open, where he fell in love with her mother, she faces some of the same dilemmas many small business owners face today…that of keeping things afloat while big property developers put undue pressure on her to sell out to large company conglomerates.  Compounding the fate of the book shop even further, is the tremendous debt her father had accrued before he died.  Even though there are a lively cast of characters, (and I loved them all) who create several storylines…from the introverted but sweet chef, Thomasina, who came on Tuesday afternoons to browse the cookery books, to Sarah, the owner of Peasebrook Manor, who used the escape that a good book provides to hide a special secret of the heart…the author is an amazing storyteller and develops each one in a compelling and heartwarming way.  It's truly an enchanting story of the power of community–and books!  It's a cozy January "must read"!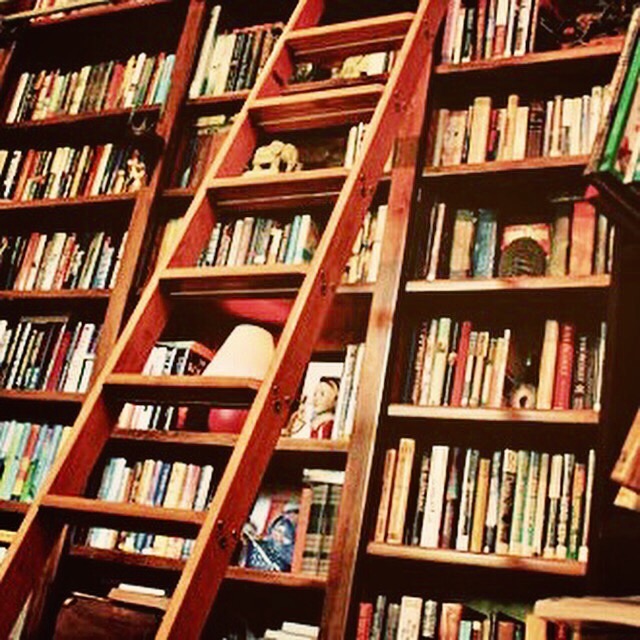 "A town without a little book shop…is a town without a heart."  Nightingale Book Shop owner, Julius, in "How To Find Love In A Book Shop"
Number The Stars  by Lois Lowry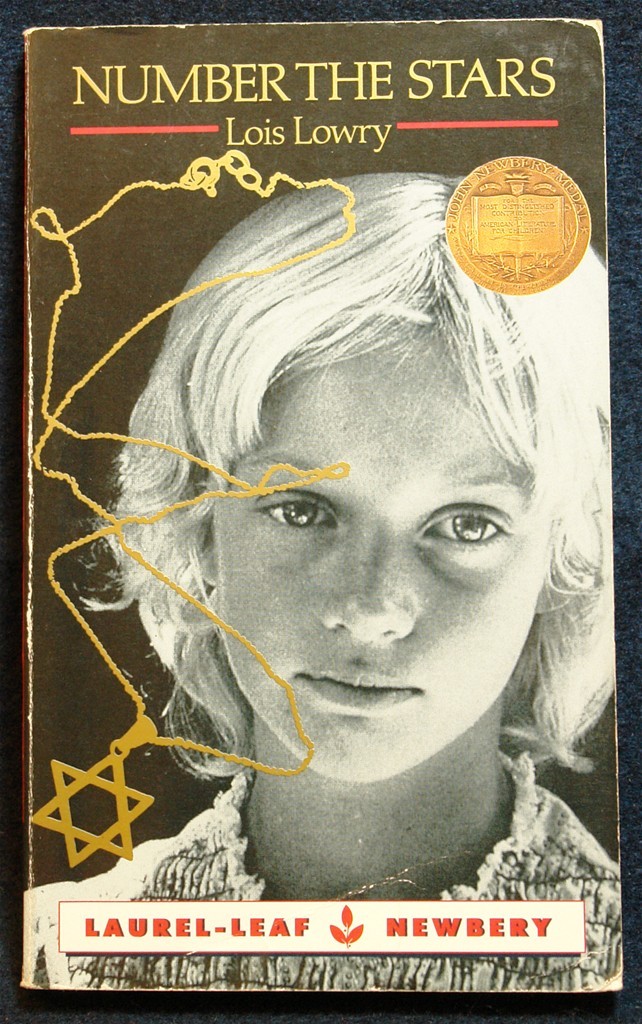 I read this gem years ago with my kids when they were in elementary school, but when my oldest granddaughter received this book for Christmas, I rummaged through my bookcases to find it and read it again.  Lois Lowry has written many wonderful children's books, but this one is by far my favorite!
The story told in this book is based on historical fiction and the events that took place in 1943 during World War II, when thousands of Danish Jews were helped to escape to the neutral country of  Sweden in order to avoid being relocated to concentration camps by the German Nazi's.  The book centers around the Annemarie Johansen and her family, who risk their lives to help Annemarie's Jewish friend, Ellen Rosen, by pretending she is their late daughter, Lise, who had died earlier in the war.  The author states that the book's title is from a reference in Psalms 147:3-4, where God states that he has numbered all the stars and has named each one of them…which seems befitting since so many innocent lives were lost due to the treacheries of this war.  It also ties into the special Star of David necklace Ellen wore that becomes a significant symbol of Annemarie's courage when she breaks it off Ellen's neck when Nazi soldiers raid the Johansen's apartment early one morning, thinking they are illegally harboring the Rosen family.
This novel received the Newbery Medal Award in 1990, which is given to a distinguished contribution to American literature for children.  One award reviewer stated, "Like the main character, Annemarie, young readers are protected from the full implication of the horrendous events of World War II, but will get caught up in the suspense of her courageous run as courier on the night of the family's escape from Copenhagen."  I also read where Lois Lowry traveled to Denmark to do research and conduct interviews for the book, and took the photo of the girl on the cover shown above that was used on many editions of the book.  If they haven't heard about it already, introduce your children to this book and read it with them; they will surely develop a deeper appreciation for the freedoms they enjoy today due to the sacrifices of those who lived before them–including many children!
In this day and age, it seems more important than ever before to turn off the distractions of our TV's and technical devices for a while, and pick up a good book.  I hope you'll find the ones I've listed here as enjoyable as I did.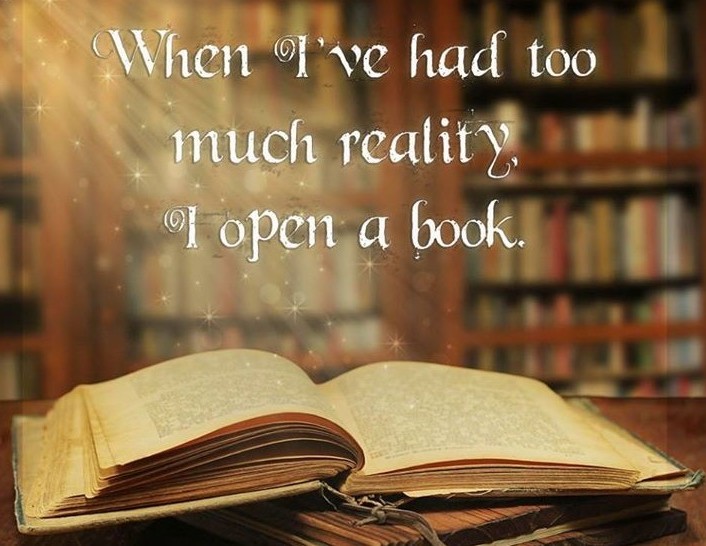 What are some good books you're reading now that we could add to the cozy January book list?
–Love, Mary