Jello Rainbow Salad–Worthy Of A Pot Of Gold On St. Patrick's Day!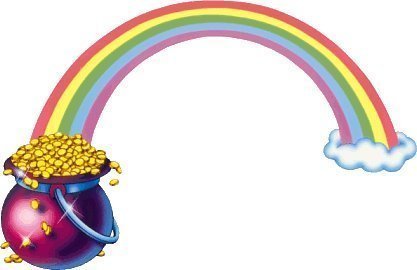 I used to make this fun Jello Rainbow Salad around St. Patrick's Day when my children were little, served up with a few "magic" gold coins, in a creative attempt to help them believe that they really could make all their dreams come true!  It's an easy salad to make–just takes a little time, but it's well worth the effort when you hear all the "ooh's" and "aah's" that are sure to be uttered when this fun, brightly layered salad is served!  It's easy to adapt the Jello colors for whatever holiday you're celebrating.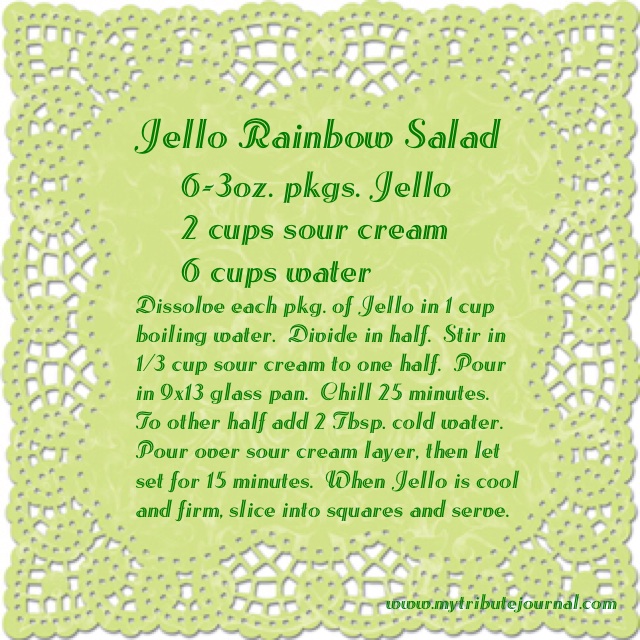 I find that gently whisking the sour cream into the Jello helps make it creamy without little lumps.  Make sure you put the glass dish where it is level on your fridge shelf so that the layers set up evenly.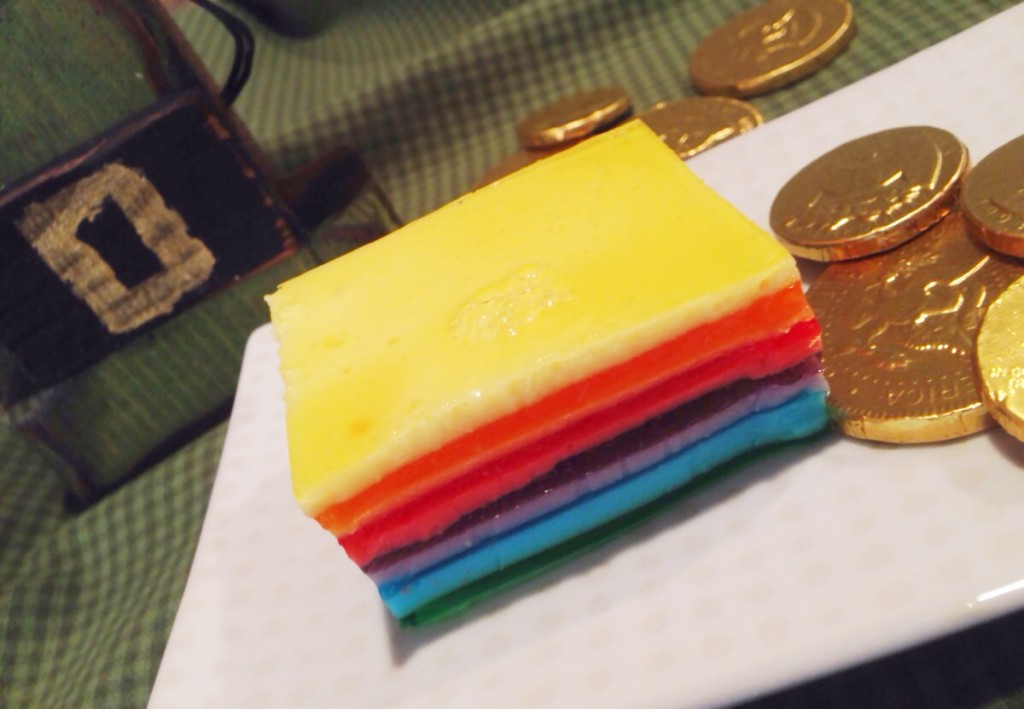 Jello Rainbow Salad just looks pretty and that makes it so much fun to eat– it is sure to make your St. Patrick's Day more festive!
The Irish always have great blessings to offer!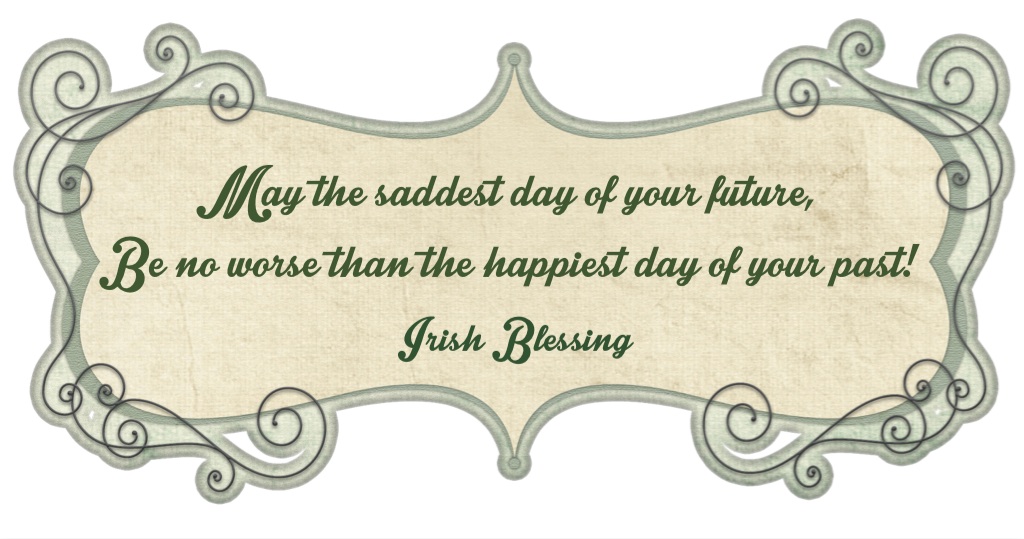 My dad used to tell me that luck often depended on our ability to work hard!
Have a Happy St. Patrick's Day!
–Mary