Healthy Snacks…No Kale Included!
Like me, probably many of you have heard about The Whole 30 diet that is a big trend now.  The testimonials shared about this "clean" way of eating are inspiring!  But for me, I've learned to be more realistic (I wish I could nix all carbs) and not set myself up for failure, so I try doing better at making a more conscious effort at eating more fresh fruits and vegetables, as well as becoming better educated on what I need to look for when checking the nutritional facts on content labels on packaged foods.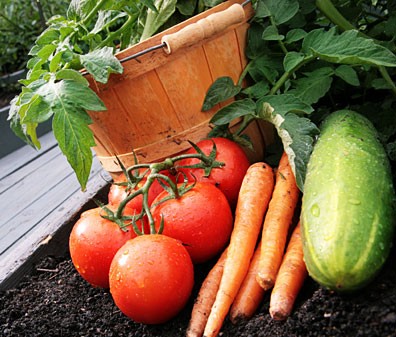 "To eat is a necessity, but to eat intelligently is an art!"  La Rochefoucauld
Healthy Snacks That Taste Good!
As a nurse, who also has a degree in nutrition education, I'm as guilty as the next person of grabbing an unhealthy snack on the run!  But as I've gotten older, I have come to realize more and more, that to feel good I need to eat better, so here are a few of my favorite healthy snacks–and they taste good too!!
   Drinks and Smoothies: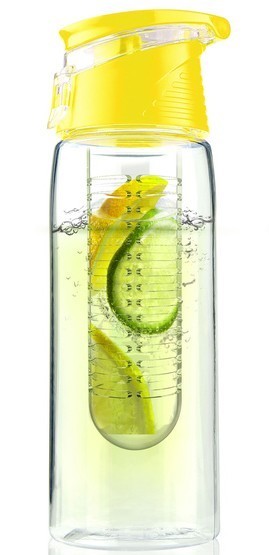 In an attempt to drink more water and cut back on my love of diet colas, I invested in this handy Tritan fruit fusion water bottle.  I like to do lemons and limes with some seltzer water added.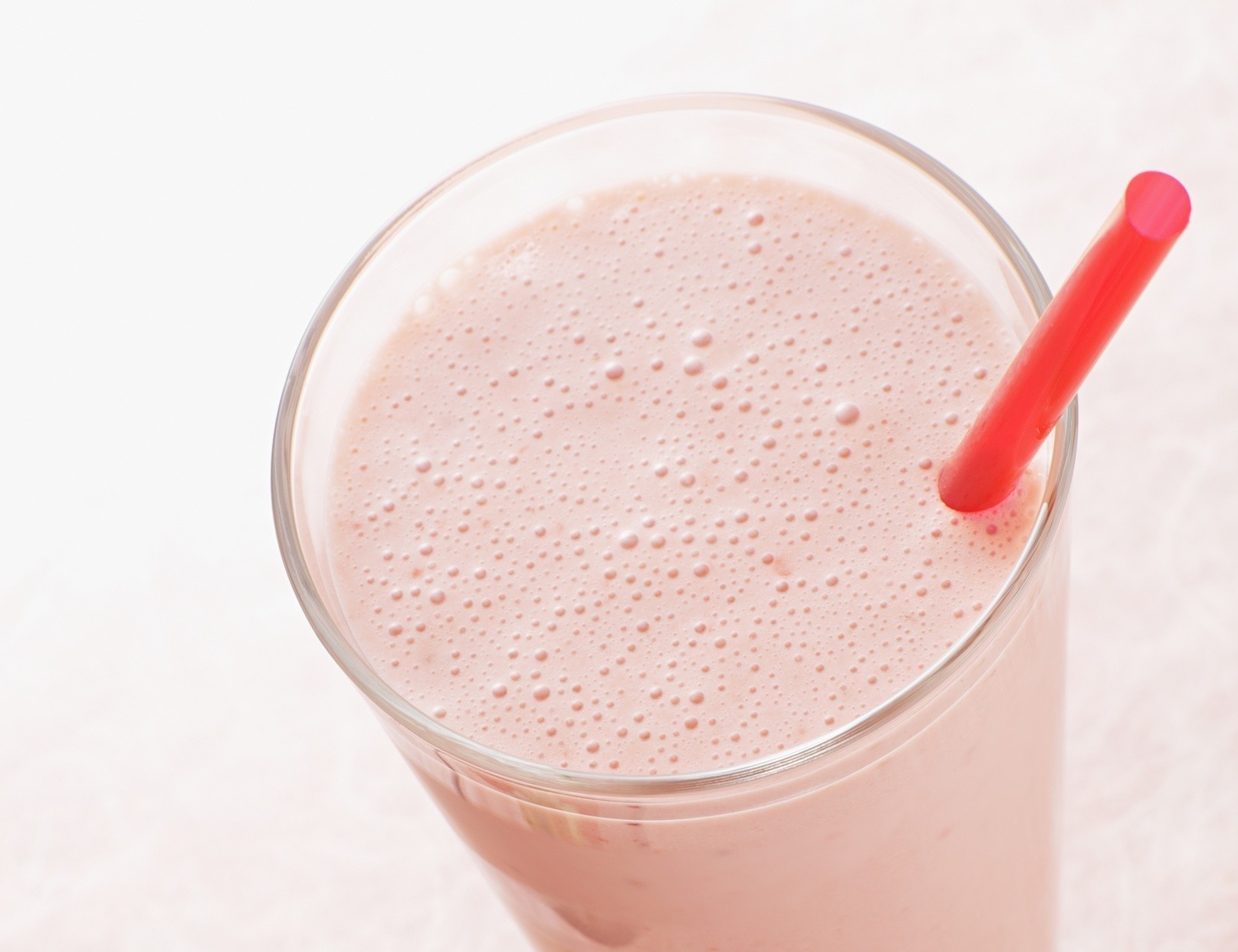 My husband made smoothies long before they were so trendy.  Our favorite strawberry and banana smoothie recipe can be found here.  (This should help you curb that 'Ben and Jerry's' craving!)
You can also make delicious frozen yogurt pops by mashing 3/4 cup raspberries and mixing them into two of low-fat yogurt then freezing in popsicle molds for 4-6 hours.
   Protein:
When we're watching our weight, one of the most important nutrients that needs to be included in our diet is protein!  It's well-known that protein aids in giving us more energy, builds healthy cells and repairs bones and muscle.  Women should have about 45 grams of protein a day–men a little more.  Most nutrition labels now list the protein content; for example, an 8 ounce container of yogurt has approximately 10 grams of protein, a cup of milk has 8 grams and a 3 ounce serving of meat has around 20 grams of protein.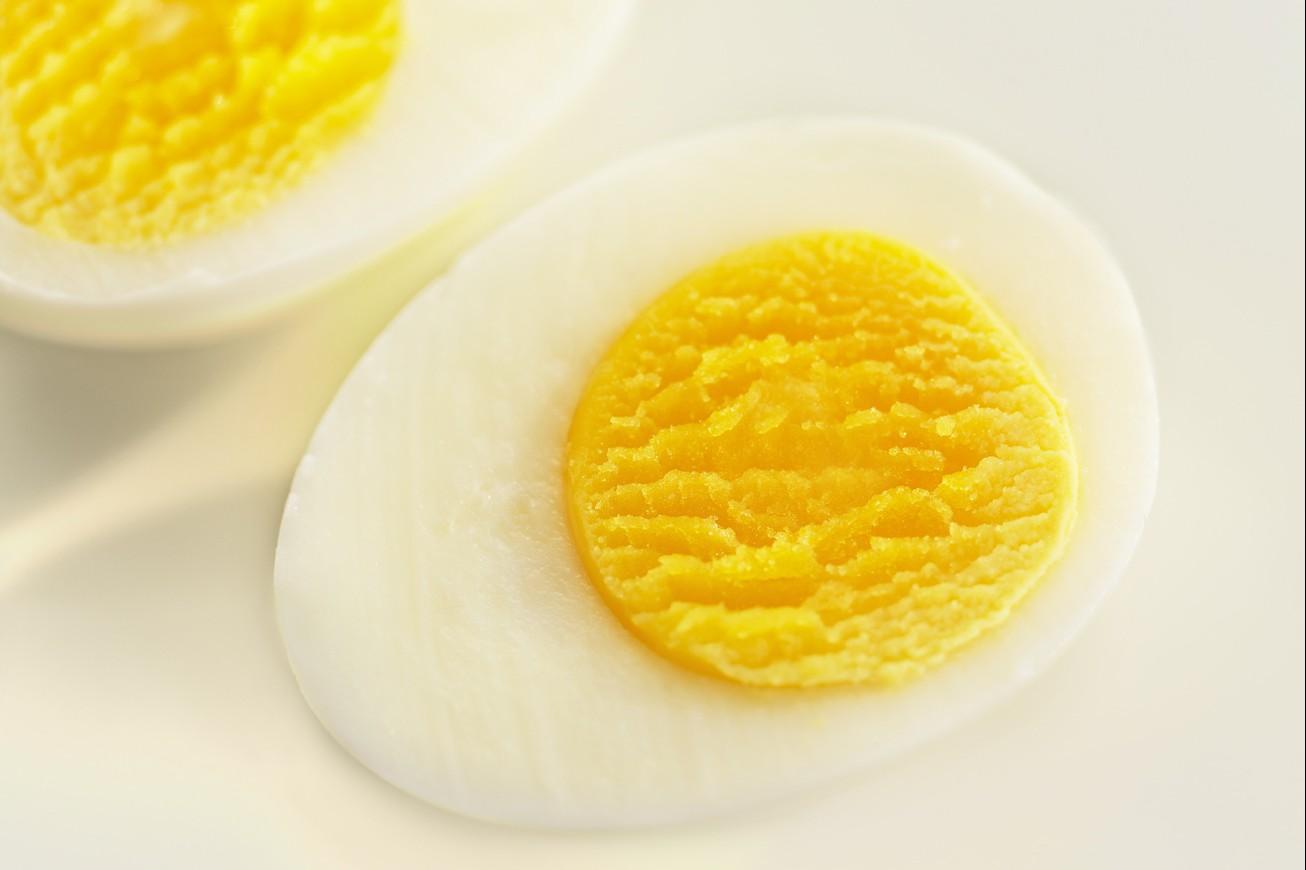 A great source of protein, especially on busy mornings when I am in a hurry to get out the door, is a boiled egg.  An egg has 80 calories and about 6 grams of protein.  (To ensure good boiled eggs, cover eggs with cold water, bring to boil until water comes to a rolling boil, then remove from the heat and run cold water over the eggs and allow them to stand for 10-15 min.)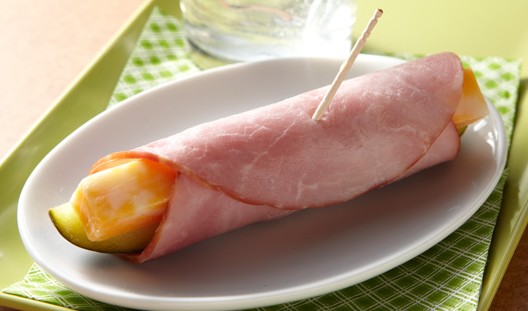 Low-fat cheese that actually tastes good is usually considered to be an oxymoron term, but I am here to tell you that Sargento's Colby jack cheese sticks are really good.  (Try pairing a cheese stick with a deli pickle, then wrapping them both with a thin slice of honey-baked ham and you will have yourself one of my favorite protein snacks–and it's even easy to grab and eat on the run!) 
You might also want to check out the healthy protein recipes in the cookbook "Best Bites–400 Calories Or Less" by Sara Wells and Kate Jones–the Skinny Chicken Salad is awesome!
   Fruit and Vegetables:
Although reaching for some fresh fruit or veggies may not necessarily be our first choice when we want a good snack, no doubt they are some of the best sources of natural sugar and fiber.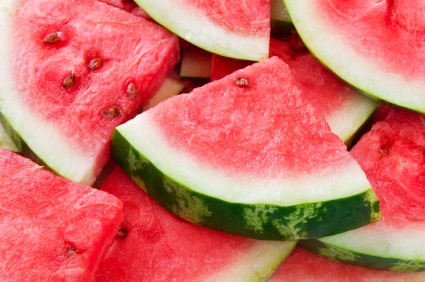 One of my very favorite summer foods is watermelon,
I could eat watermelon every day–but aside from it's refreshing, sweet taste, did you know that according to health.com  one cup of watermelon has more of the super antioxidant lycopene than a tomato–it also contains a natural substance called citrulline that has been linked to improving artery function, which helps lower blood pressure.  Also, according to the USDA, watermelon has some serious hydration power since it's over 90% water!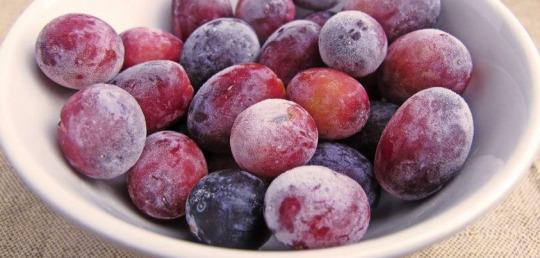 I was just recently introduced to the delightful treat of frozen grapes by a co-worker–they are so good and help cure your sweet tooth!  (I'm sure many of you already knew about this yummy snack.)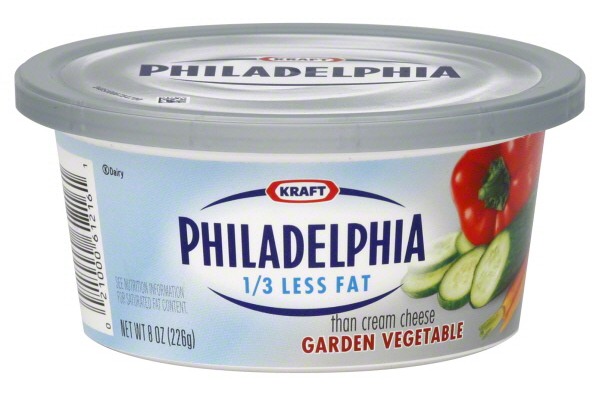 Even if you are being really good and eating your fresh veggies instead of handfuls of Peanut M&M's, sometimes you still just want a little something to help keep your vegetables satisfying.  Well, my friends…Philadelphia's Low-Fat Garden Vegetable dip is the perfect solution!  (I seriously love this cream cheese so much!)   
   Munchies and Treats:
Let's face it, it's human nature to want a little snack every once in a while throughout the day, but that doesn't mean we have to blow our healthy eating habits to indulge.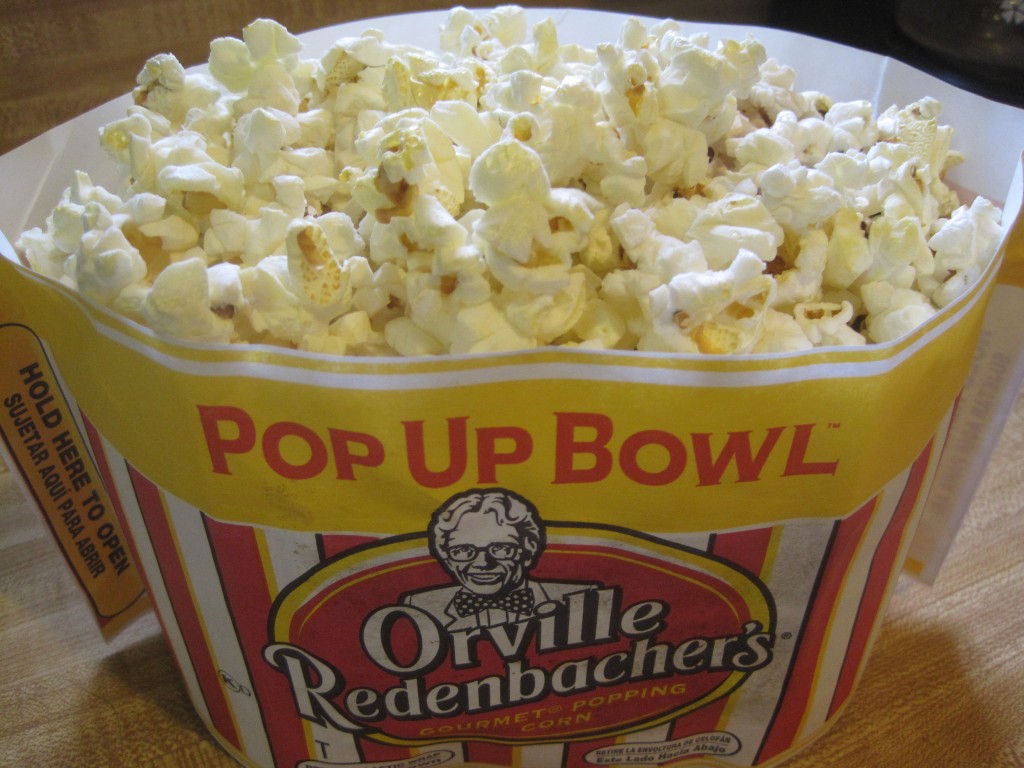 I mean really, who doesn't love to munch on some popcorn?  At only a 100 calories for a single serve bag of Orville Redenbacher's Smart Pop popcorn, it's the a perfect, healthy snack!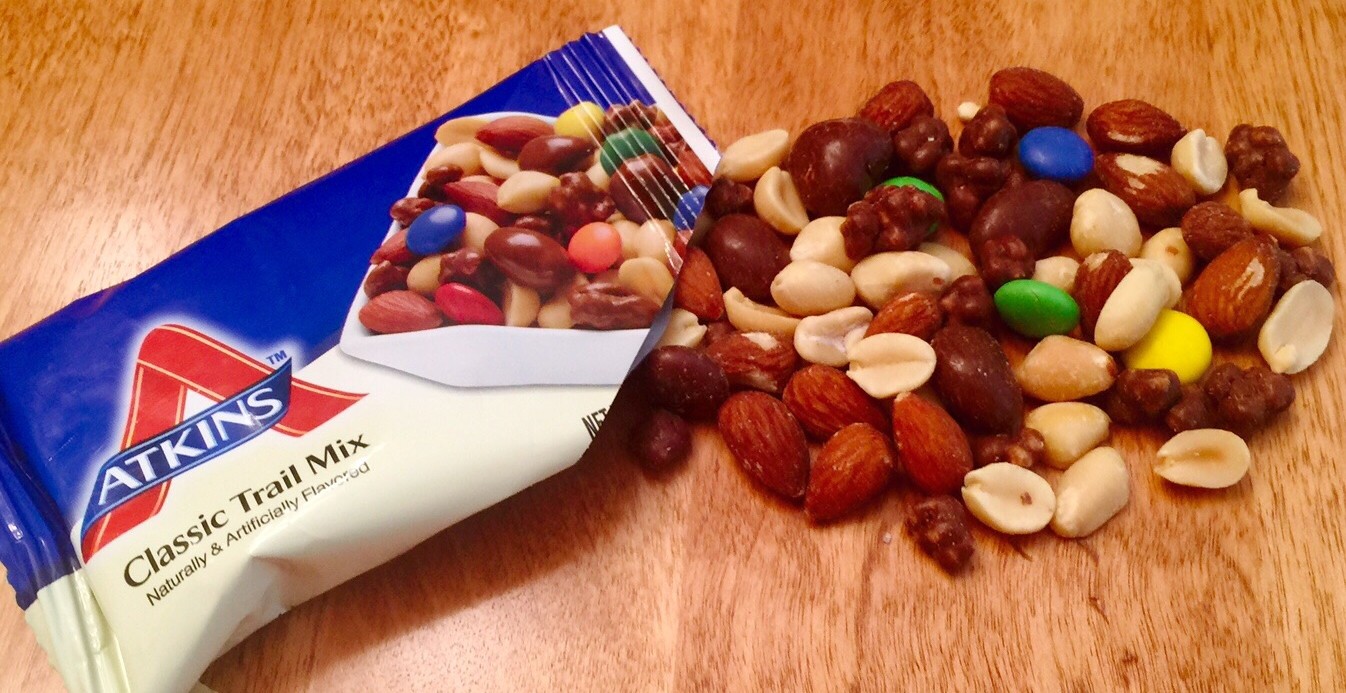 For a sweet treat, I like to buy Atkins snacks because they are lower in sugar and salt content than regular candy, and the individual servings are a good way to control portion size.  The trail mix is my favorite–it has little, crispy chocolate clusters that are so good.  

"Kind" bars are my go-to when I have a sugar craving–they are made with natural ingredients and are gluten-free as well as high in fiber and low in sodium and sugar.  (The Almond & Coconut bars remind me of German Chocolate Cake frosting–so good!  Besides, after reading a little about the CEO of Kind Healthy Snacks, I'll admit I'm enamoured with a company that treats its employees well and tries to live up to its name!  You can read more about Daniel Lubetzky, Kind's CEO here.)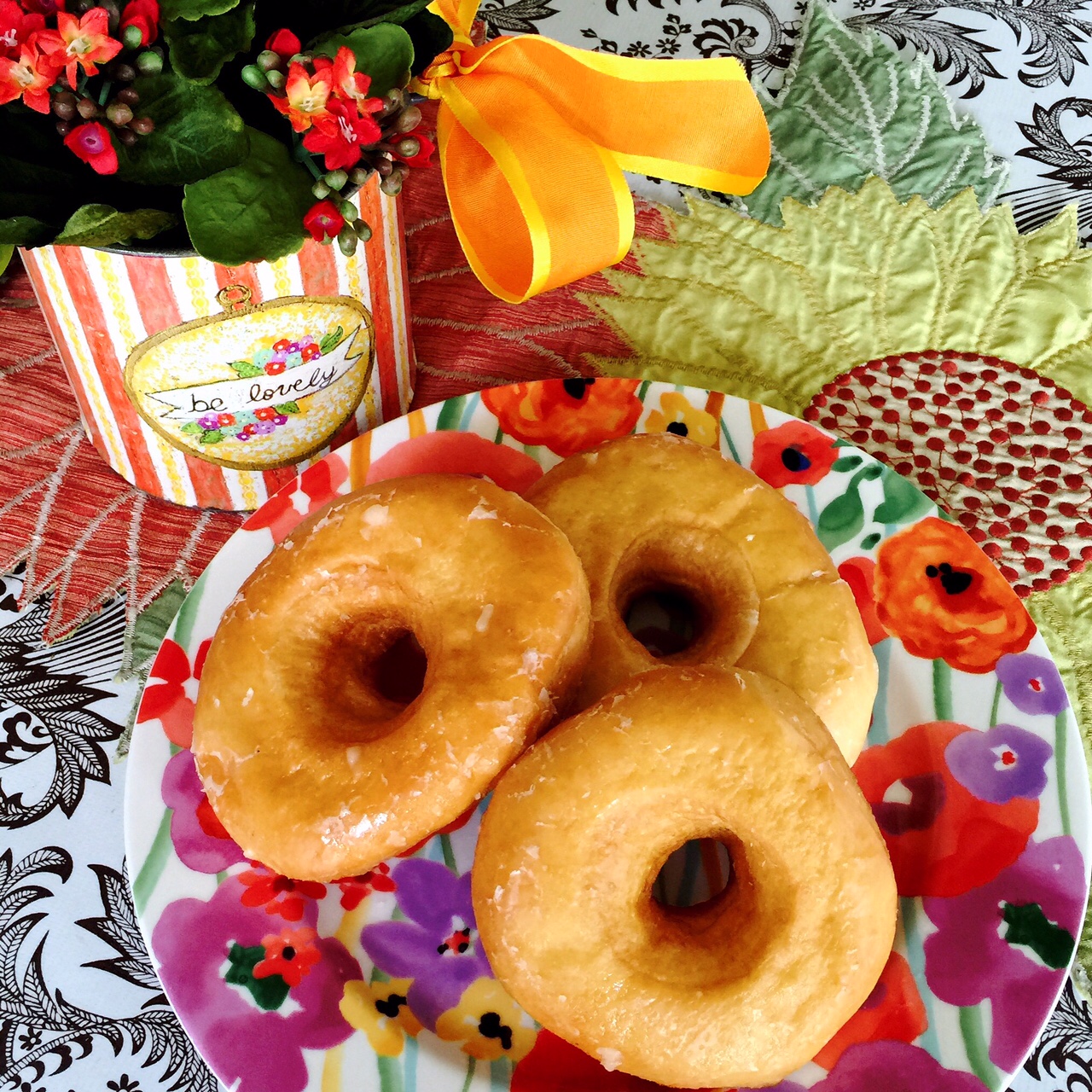 Every once in awhile, it's also good to pay homage to Homer Simpson's advice… 
"My idea of healthy eating is blowing the sugar off my donuts!"
If you have any healthy snacks that you swear by–please share them with us! 
–Mary