Delicious Ebelskivers!
As I mentioned in my "Christmas Traditions" post, Ebelskivers are little, round pancakes that my mother-in-law grew up eating at Christmastime.  It's now a fun tradition that we have at our home during the holidays too.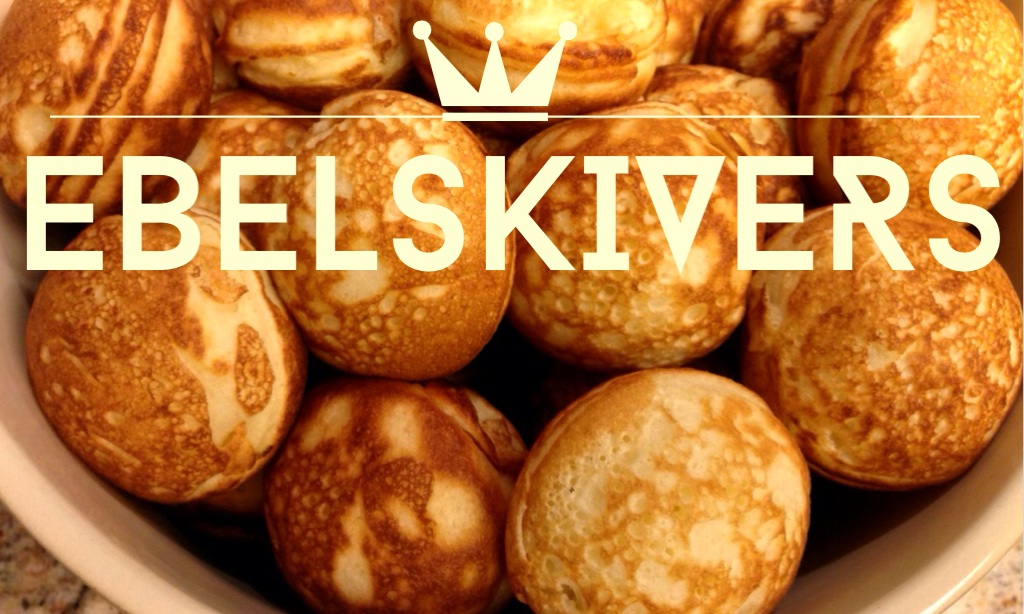 Ebelskivers are fluffy bites of yummy holiday goodness!  We like to have Ebleskivers for breakfast or dinner, served with fruit and bacon or sausage.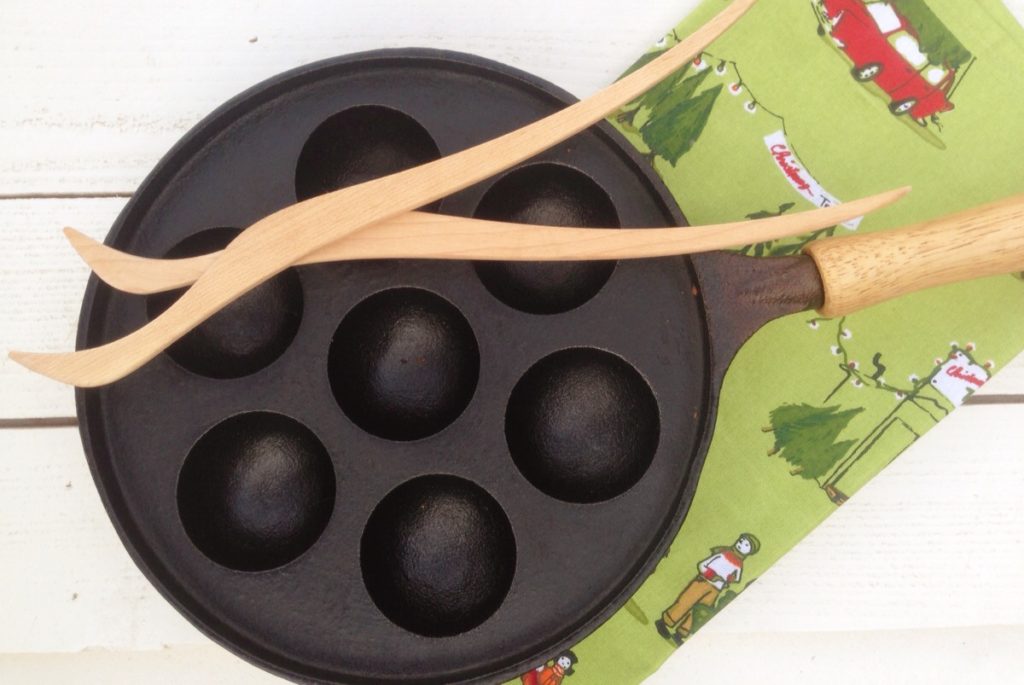 I got an Ebelskiver pan for a wedding gift and I thought it was so cute, but had no idea how to use it!  Cast iron Ebelskiver pans are more heavy duty and cook the batter more evenly–you'll find them at any specialty kitchen shop or I have even seen them at sporting-goods stores.  We used to turn our Ebelskivers with an old hat pin, but these handy wooden tongs are available now.
Here is my mother-in-law, Norma Wilding's recipe for Ebelskivers–we've tried a few different recipes, but always go back to this tried and true one of hers!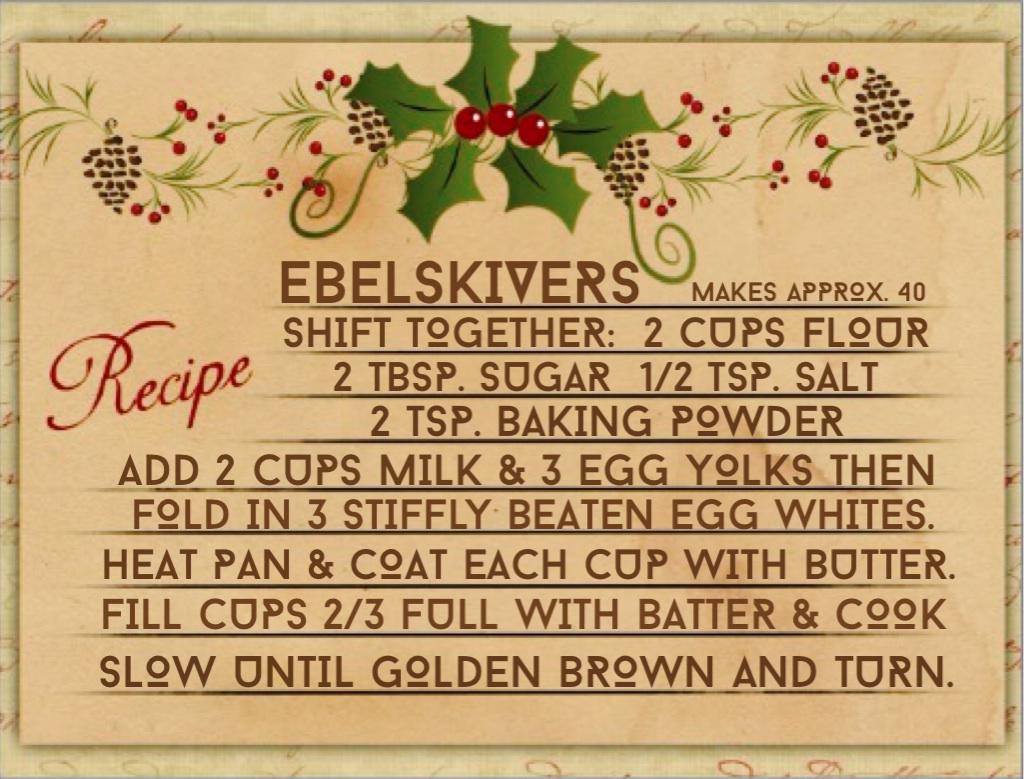 I like Ebelskivers best with a little butter and syrup, but a lot of people like them served with fruit jam and powdered sugar.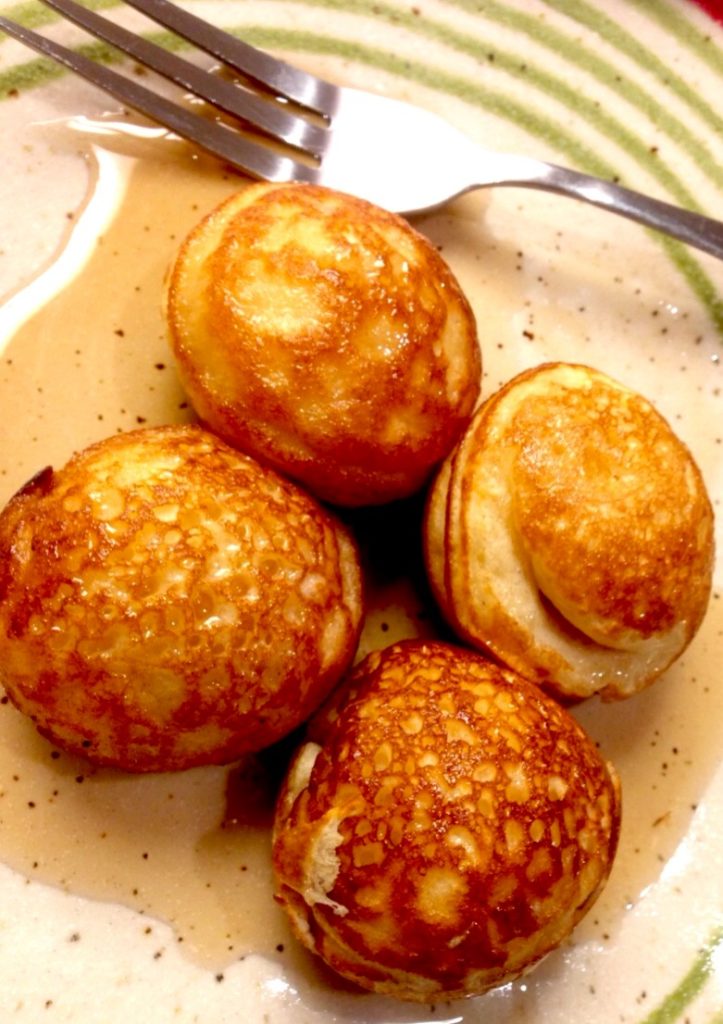 Ebelskivers are really good any time of year, but we always have them during the holidays!  If you try them, I know you're going to love them!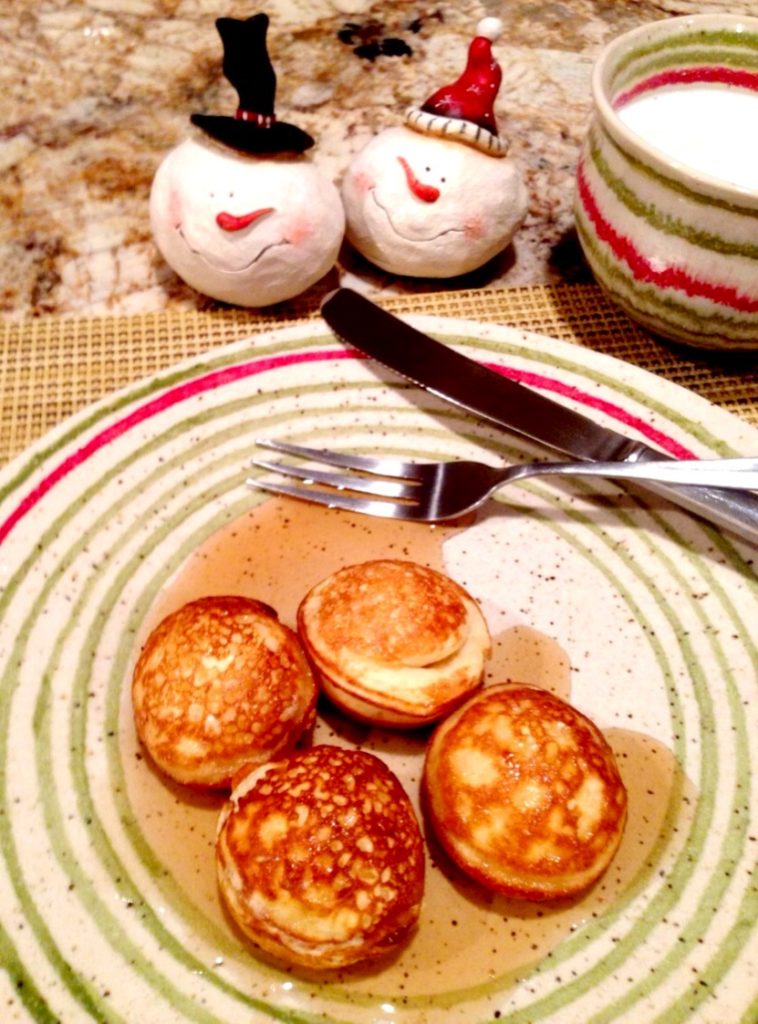 Along with many other things at Christmastime, food plays a big part in what makes the holidays so special for us!
What different kinds of foods do you look forward to having with your family during the holidays? 
Have a wonderful, happy Christmas!  
–Mary