All I Want For Christmas Is Disneyland!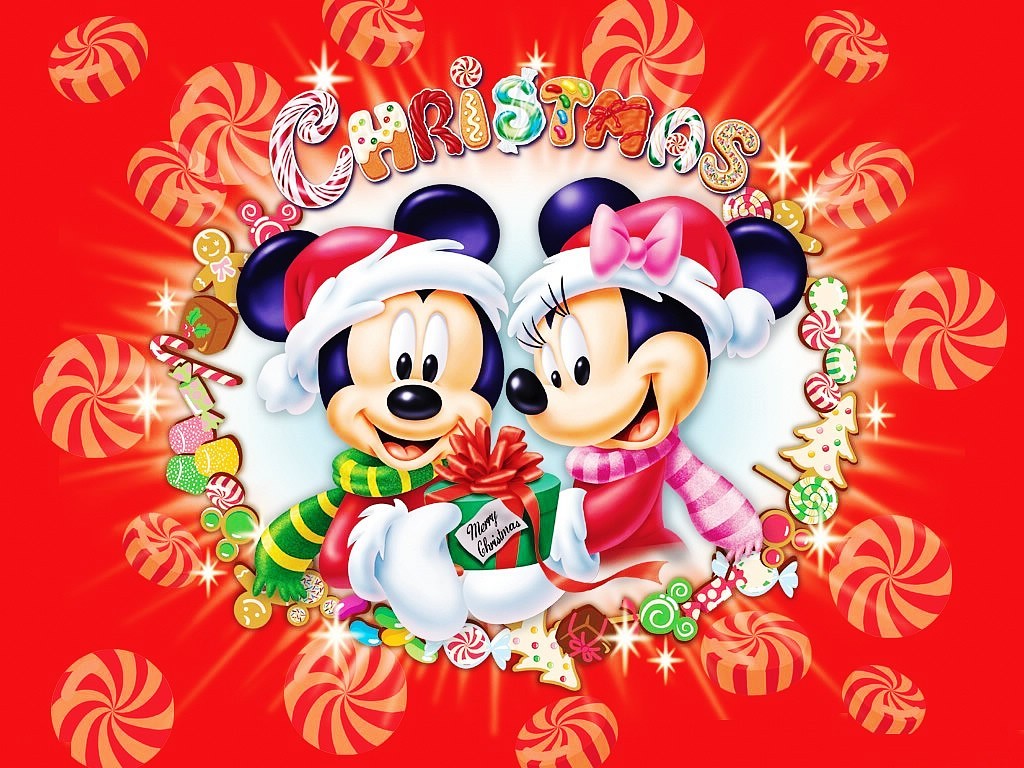 A few years ago, while decorating for Christmas, I came across a program on how Disneyland gets "magically" transformed for the Christmas holidays!  Ever since that time, I've wanted to kick off the holiday season by going to Disneyland with my family!
Don't worry, I'm not going to pull out the slide projector and gather you all around while I ramble on about our family vacation!  Instead, I thought I'd just share a few highlights and insights on planning a trip to Disneyland at Christmas time.  It is a feat in and of itself to coordinate everyone's schedules, (especially since my son and daughter live in two different states) and still maintain a certain level of excitement for going to the "happiest place on earth!"  Luckily for me, the delighted look of anticipation on my two granddaughter's faces whenever we talked about going to Disneyland made the logistics of planning all the details well worth the effort!
Anticipation And Countdown to Disneyland!
My dad, who traveled extensively throughout his life, always said one of the best parts of any trip is the anticipation beforehand!  I tried to keep that in mind as I made a Disneyland countdown for my granddaughters, Makena and Marli, the week before we left on our vacation!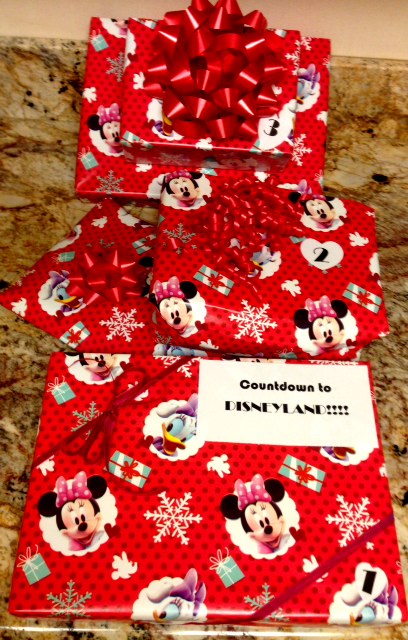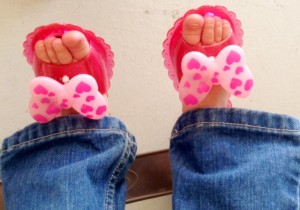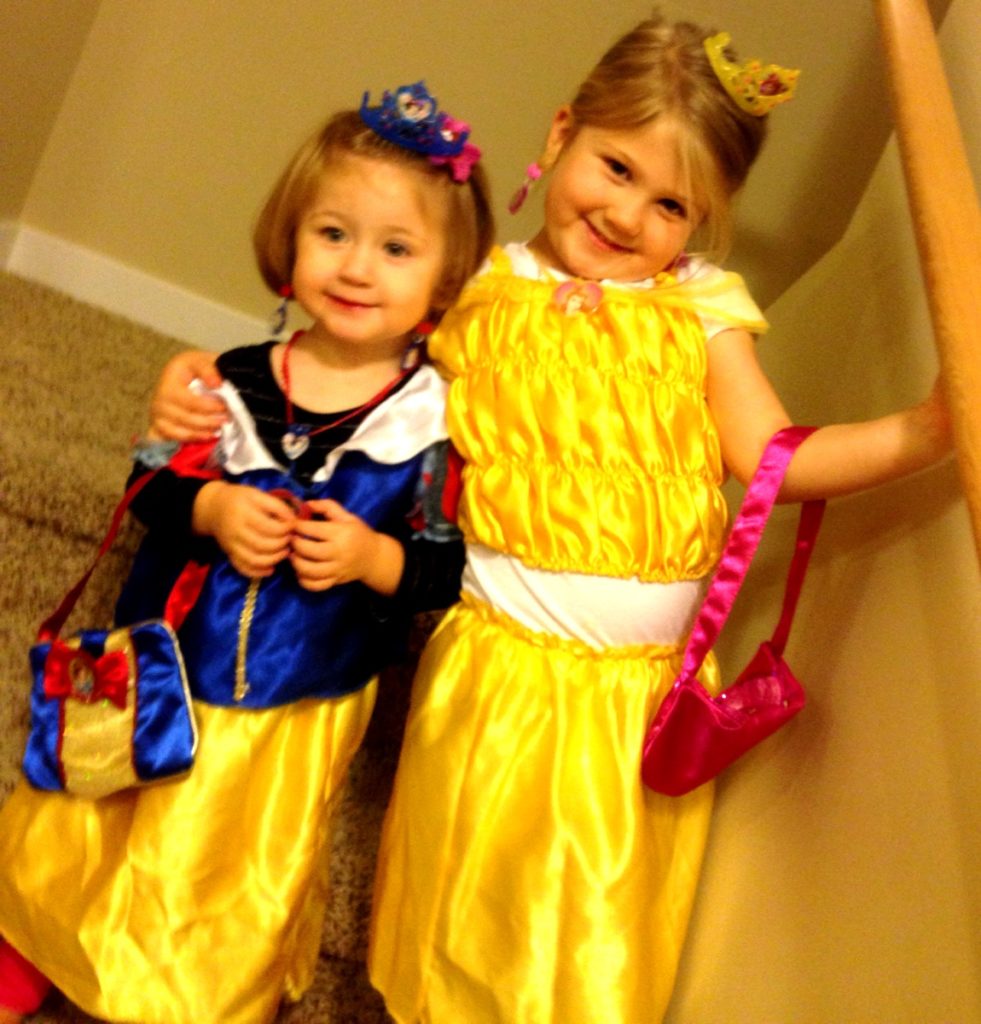 My granddaughters loved the countdown and enjoyed playing with a few little trinkets before our trip!
The girls were excited to use this money from the countdown, along with the money they'd earned this summer at their drink stand to pick out a special Disneyland souvenir.  Mostly we just enjoyed the fun rides and being together as a family!
My son-in-law, Cole took on the task of doing a little research on how we might make the best use of our time in Disneyland.  His fun weekly updates had us all in stitches with laughter and anxiously counting down the days until our departure date!  (You can view a couple of the sites Cole used here and here.  Be sure to check out the website that had us laughing so hard we had tears rolling down our cheeks here!  Enjoy!)
We stayed at the Disneyland Hotel.  It's beautiful and reasonably priced, as well as convenient for walking to and from the main attraction parks.  If you have little ones, (or grandpa and grandma!?!) it's nice to be close in case you need a mid-day breather.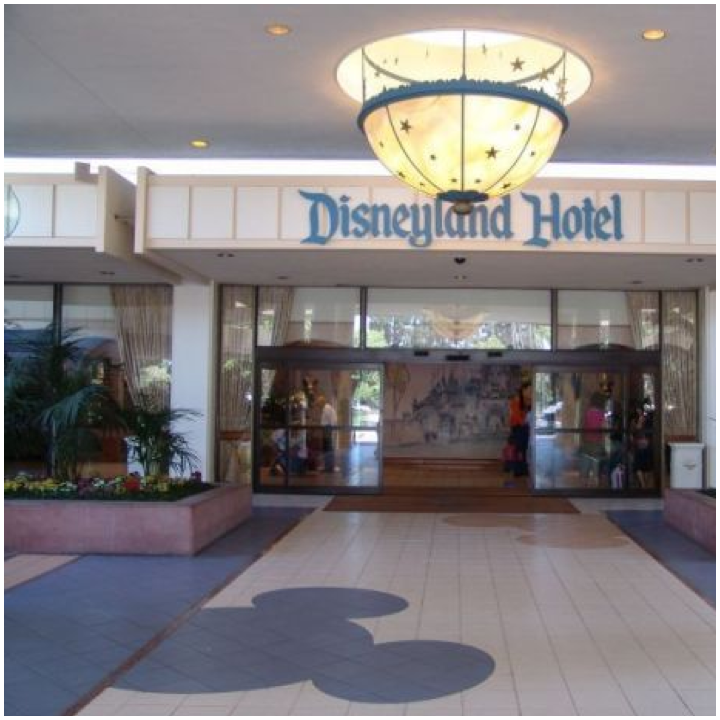 The Disneyland Hotel caters to a whimsical nature with everything honoring the Disney theme!  My cute granddaughters loved that you could light up the head-boards and turn on the music to play "When You Wish Upon A Star!"!  The perfect lullaby! 
 We're All Kids At Heart In Disneyland!
I think what I love most about Disneyland is that no matter the time of year…whether you're young or old…or somewhere in-between, we all become kids at heart!  Such a fun family time!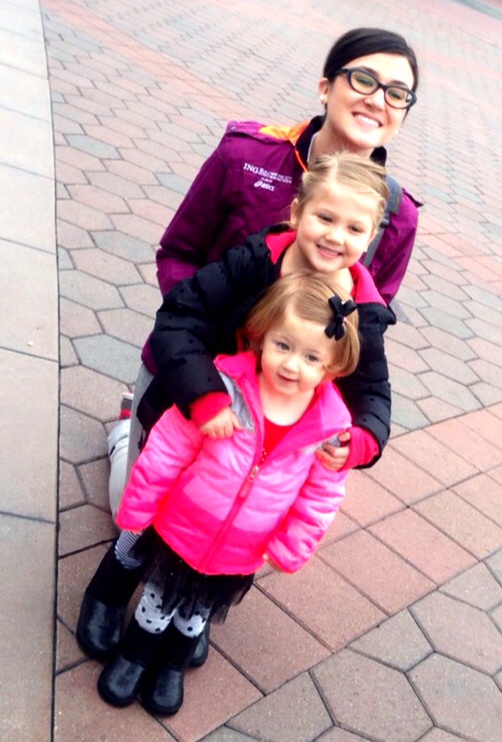 You can see for yourself that Makena and Marli weren't the only kids excited for Disneyland to open!
Mater, the tractor from the movie "Cars" was a favorite ride of the girls-mine too!
Makena asked me if I wanted to live in Toon Town…
…who wouldn't love to live there–where everything is larger than life, everyone is happy and Minnie Mouse is your neighbor!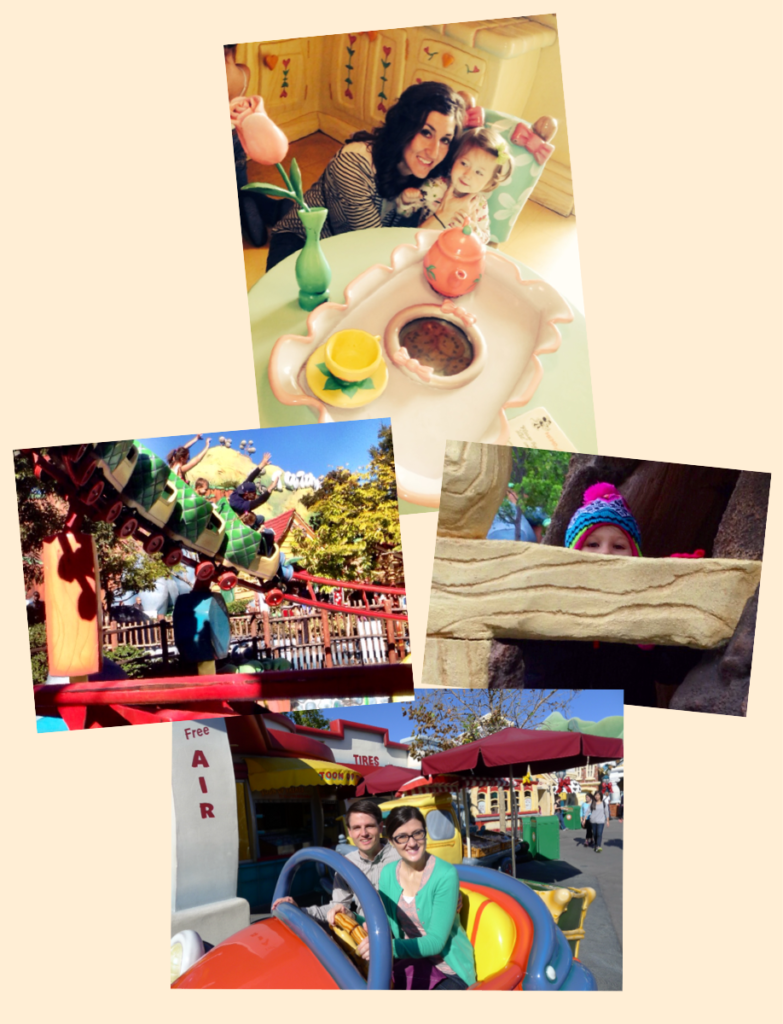 You can usually count on waiting in lines a bit at Disneyland, although the crowds were relatively small when we were there a few weeks ago.   Fast passes are the way to go for more popular rides.  The early entry passes are a valuable bonus for those who stay at a Disneyland Resort Hotel.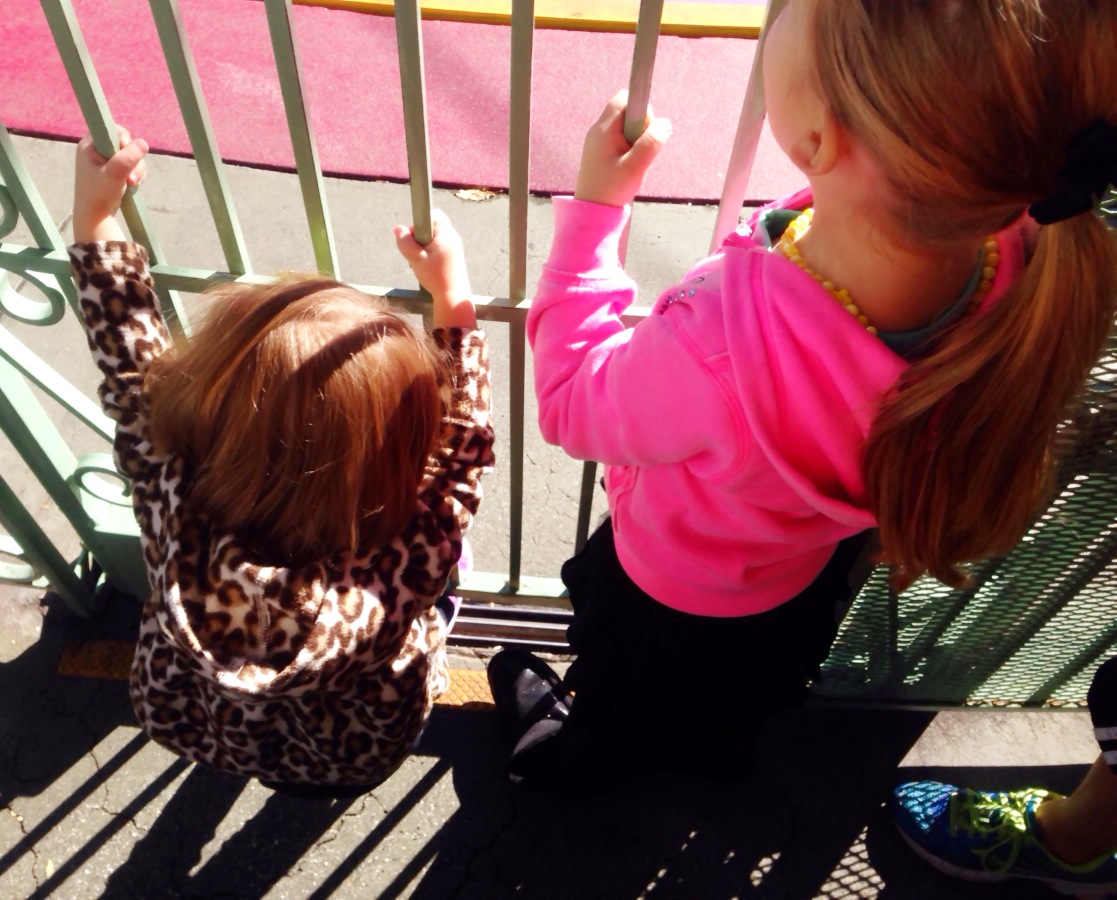 Two other highlights were the World of Color show at California Adventureland and all the many wonderful plays at various little theaters throughout the park!  We saw Tangled and Aladdin–both simply amazing!
Yummy!
Food at Disneyland is yummy!  This website even tells you how to do it on the cheap!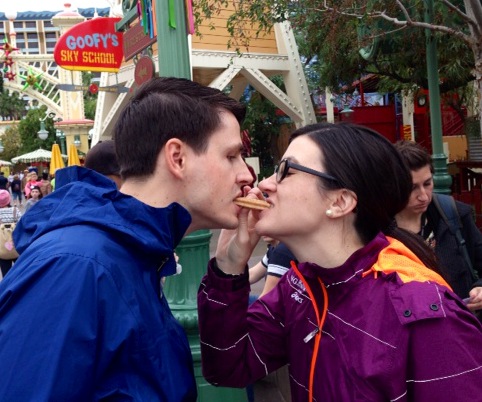 Churros are a must at Disneyland!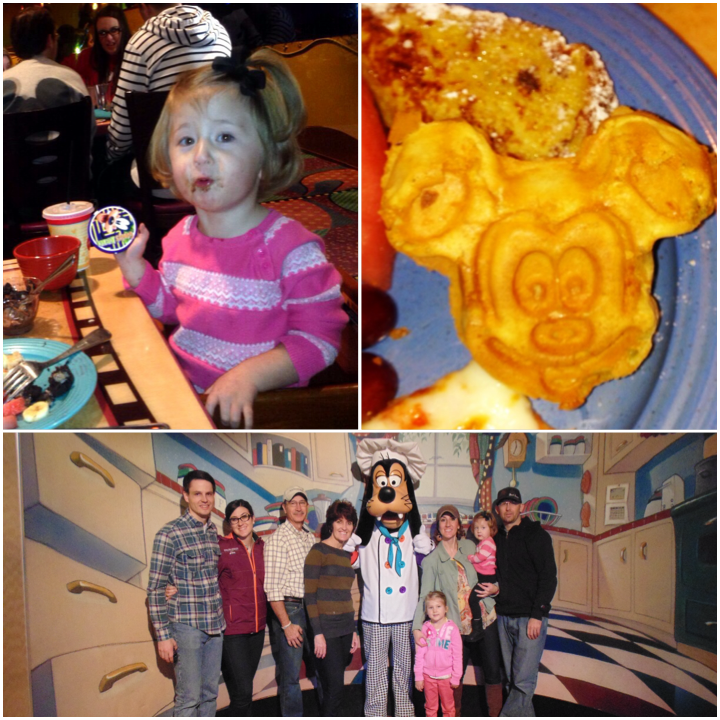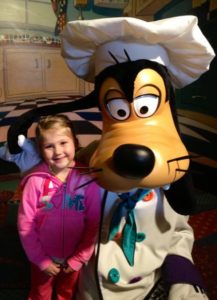 Goofy's kitchen is a fun brunch buffet!  Many of the other Disney characters are there too–and as Goofy would tell you, the food is "sumptuous!"
Disneyland also has a lot of special pastries and other food items that are served only during the holidays!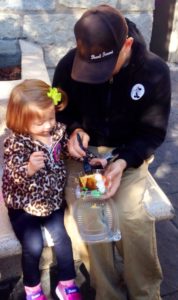 Marli and her dad digging into a Disney Christmas Yule Log!  It's cake yumminess!
Disneyland at Christmas time just seems bigger and brighter than ever before–it met my every expectation!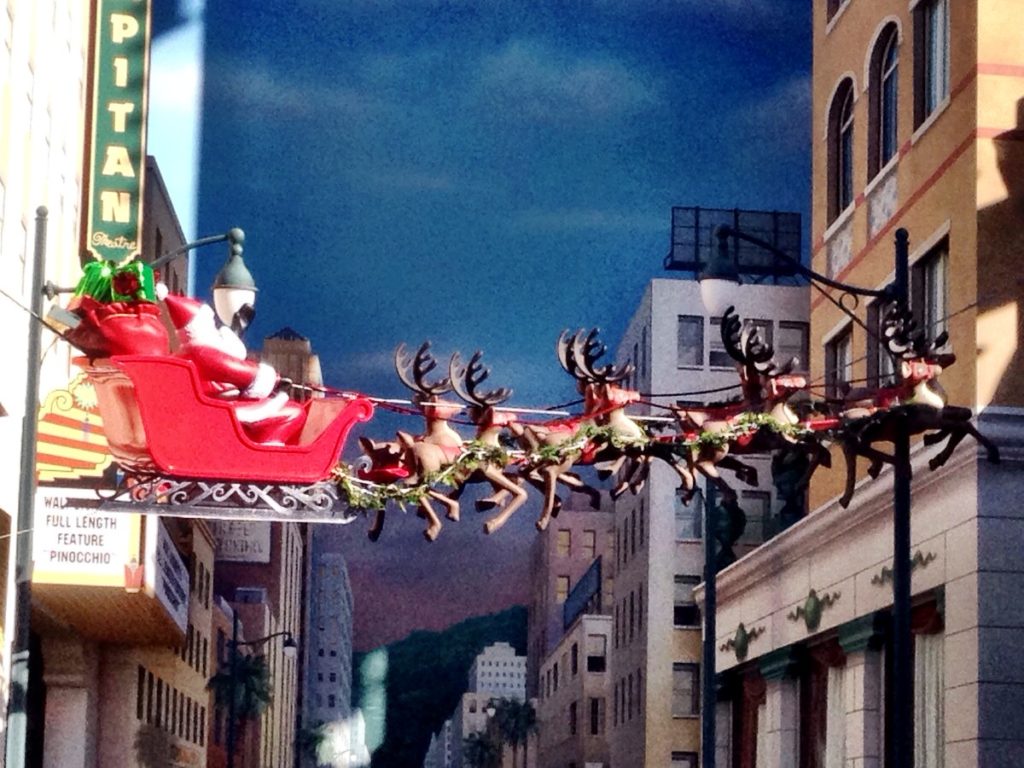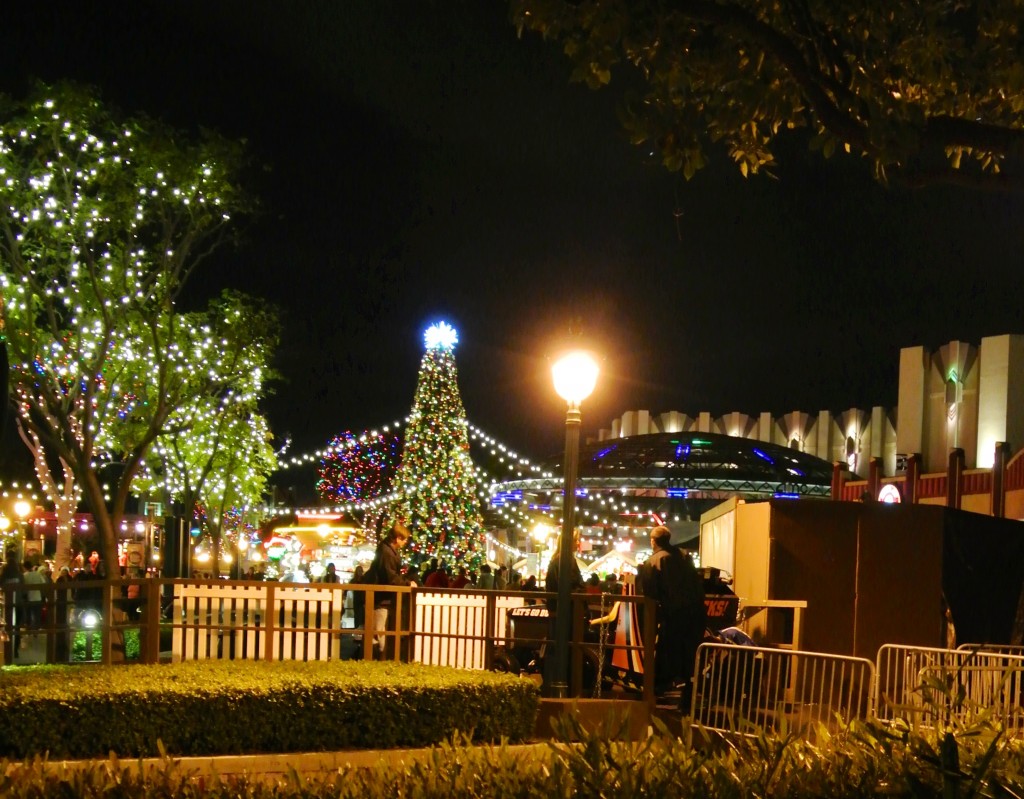 Even Santa seemed jollier in Disneyland! 
Disneyland truly is a magical place where free spirits abound and silliness is highly recommended!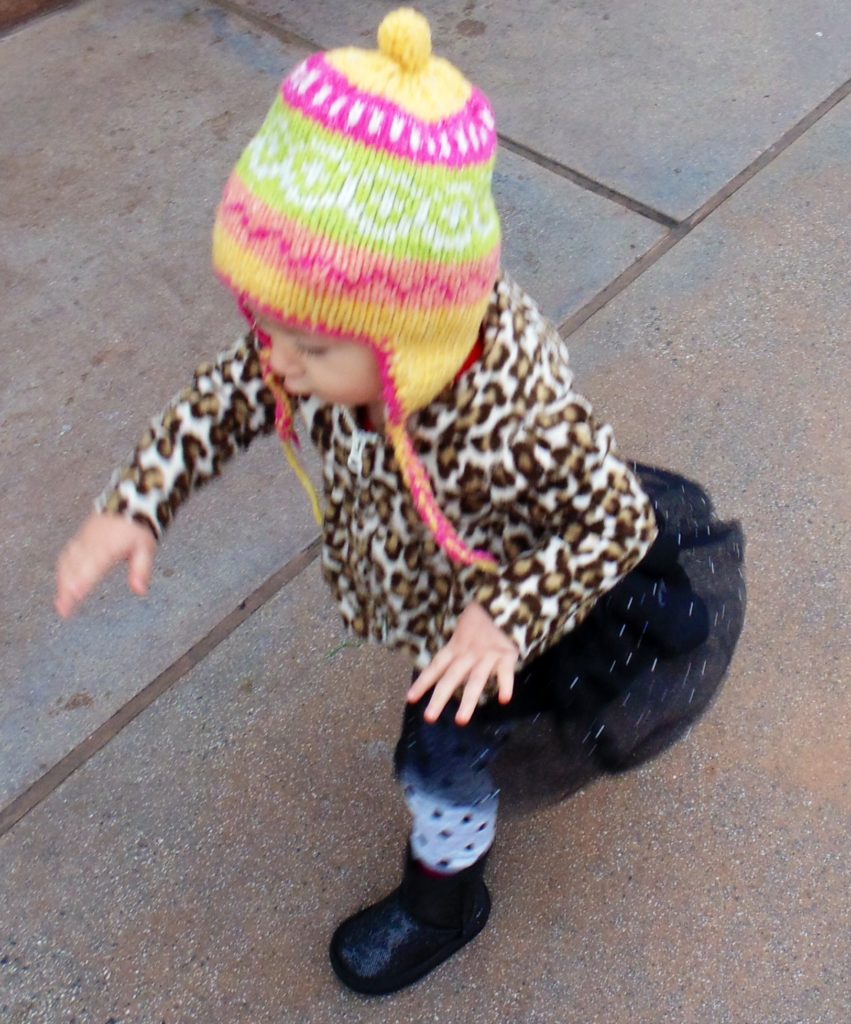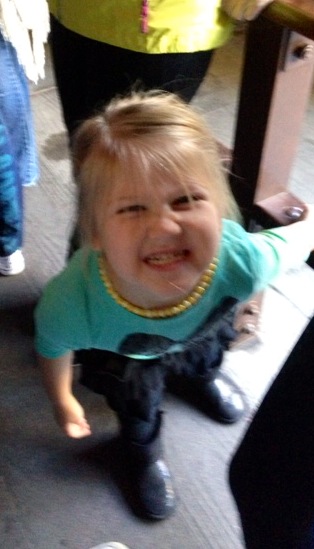 It's also a place where many come from all walks of life to forget their cares for awhile and enjoy being with loved ones!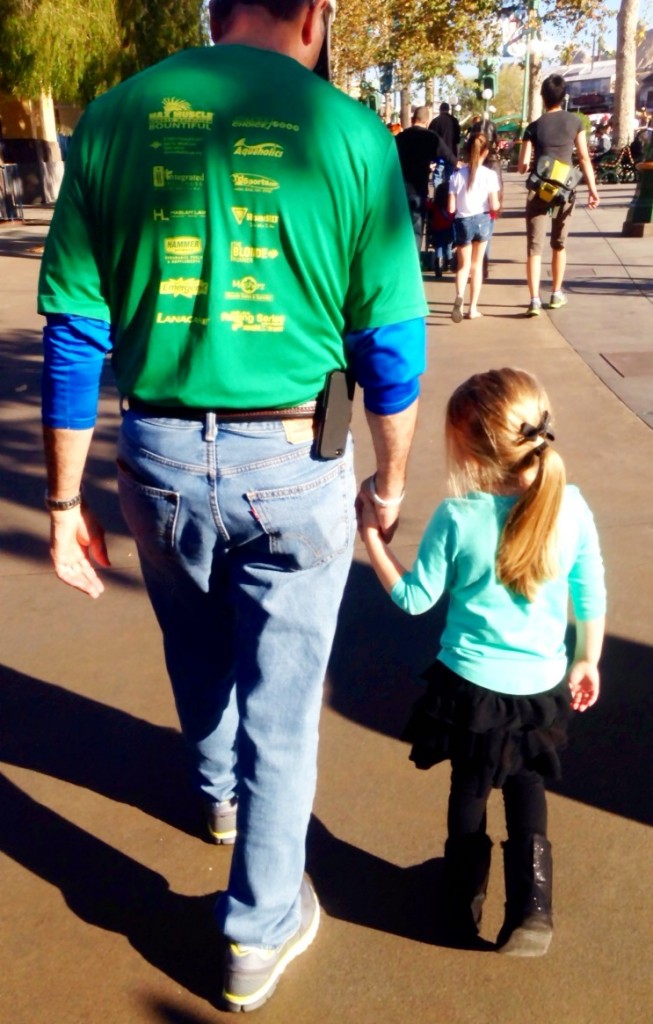 We'll definitely be back someday!
Best Christmas Wishes to Everyone!
–Mary
Despite the best laid plans, one sad footnote to our fun trip to Disneyland was that my son, Jake, and daughter-in-law, Whitney, weren't able to join us due to freezing rains in Oklahoma that caused the cancelation of their flight and many others!  We missed you, Jake and Whitney!   Also, Happy Birthday to you today, Whitney!  What a fun life journey you are having!