Finding the Perfect Christmas Gifts!
With Christmas day just a few weeks away, it's probably fair to say that we're all pretty intent on working our way through our Christmas lists.  Since Mother Nature recently dumped a cold, white, winter wonderland where I live, the degree of difficulty for making my way around town has greatly increased!  Luckily, our recent Disneyland trip provided the bulk of our Christmas this year, so I haven't had to do too much shopping, but I've still wanted to get a few fun personal things for everyone.  Much to my surprise, my husband had a few Christmas gift tricks up his sleeves too!
It's Not Too Late To Give An Early Christmas Gift Surprise!
If you're like me, you might be a little weary of some of the Christmas music that has been playing full decibel in some of the stores since before Thanksgiving!?!  I'm not "bah hum bug" weary, just weary enough that I wanted some softer, more mellow selections added to my Christmas music playlist.  My husband seemed to sense my mood the other day while we were out shopping when I abruptly reached up and clicked off the car radio mid-song–right before Rudolph was about to steer Santa's sleigh off into the night…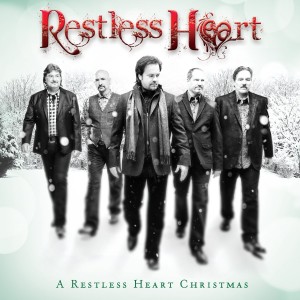 …the next day after work, wrapped up on my dinner plate was "A Restless Heart Christmas" album, a group I have loved for years!  Restless Heart's mellow rendition of some of the classic Christmas songs, along with a few new ones of their own, has been the healing balm, so to speak, that I needed to soothe my holiday soul!  (The song, Santa's Prayer" pulls at your heart strings!)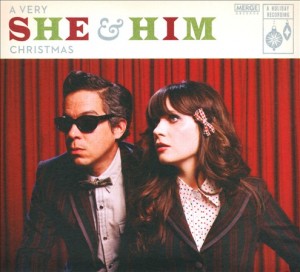 "A Very She and Him Christmas" is another great holiday record that fits in this category! My daughter, Mandi and her husband Cole, surprised me and my husband last December with this joyful, understated Christmas CD!  I've actually listened to it throughout the year!
Surprise someone you know, who might be in need of a little festive reboot, with some less mainstream Christmas music!  Fa la la la la!
A childhood memory I have of a great early Christmas surprise was the year my dad gave my mom a new waffle iron!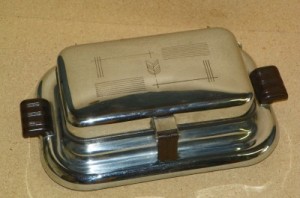 For years my mom used my grandma's old waffle iron, but it had started to burn the waffles on one side.  My dad usually made breakfast on the weekends, but this particular Saturday, early in December, I remember that he seemed especially jovial as he served up the first crisp, perfectly browned waffle to my mom with a twinkle in his eyes!  This loving gesture by my father set the perfect Christmas mood for the rest of that holiday season!
Create Fun Experiences And Special Memories With Your Christmas Gifts!
My parents were good at giving thoughtful consideration to the gifts they gave; they enjoyed giving gifts that created fun experiences and lasting memories!  I remember receiving a cable knit sweater that I'd had my eye on one year, along with some beautiful tweed pants.  Tucked inside the sweater collar was a note saying it would be the perfect outfit to wear when I accompanied my parents to the movie "Funny Girl"!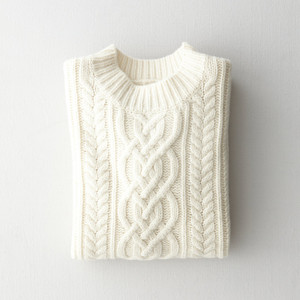 +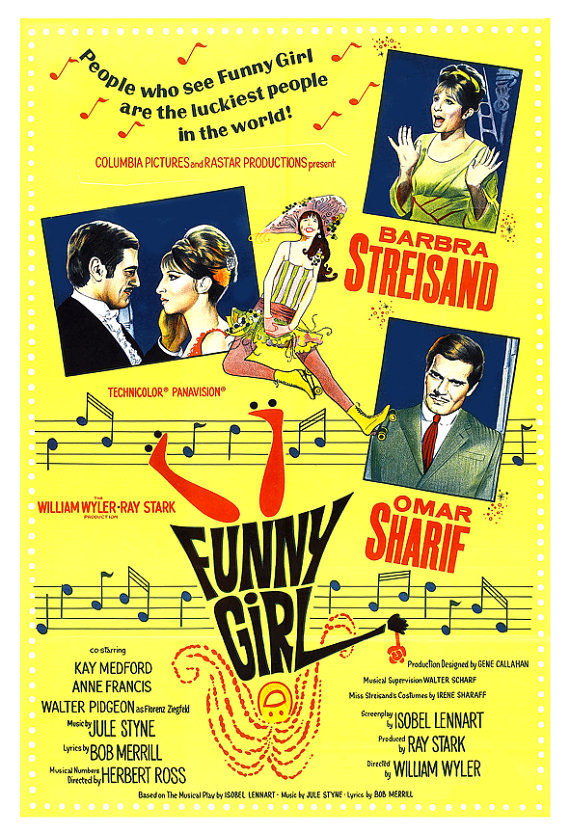 A perfect Christmas gift combination–complete with memories for years to come!  "Funny Girl" is still one of my favorite movies…obviously for more reasons than the great on-screen chemistry shared by Omar Sharif and Barbra Streisand!
My husband's sisters have a "Sister's Christmas Party" every year, and include the sisters-in-law.  We all draw names and rotate which sister we buy for each year.  I think I'll create a gift experience for the sister-in-law's name I drew by giving the inspiring novel, "The Book Thief" with accompanying tickets to the movie for us to go see it together after she's finished the book!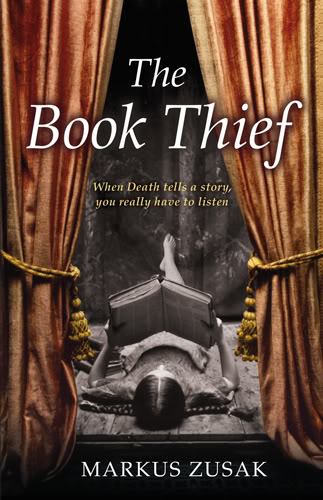 +
"Book Thief" is one of my favorite books and the movie is equally as good! 
(I also think a good book with a soft robe and hot chocolate make a great gift combo too!  Don't we all love to hunker down during cold winter months with a cup of steaming hot chocolate and a good book!)
Another way to share fun memories and neat experiences with family or friends is a picture swap.  (A much less fattening version of the cookie swap!  Haha!)  This is something I started a few years ago as part of our Christmas Eve festivities.  It also gives us a good excuse to bring some of our pictures out of digital oblivion.  I have everyone bring approximately 8-10 pictures (and 4×6 copies to share with each family) that they feel highlight some of the things they've done throughout the year.  I bought each couple a leather photo album to put the pictures in as we exchange them and catch up on each other's lives in a more intimate way.  We laugh at the memories and relish the pictures we've all captured with our various cameras.  This photo album is a most cherished possession and something that my sweet granddaughters love to look through every time they come to my house!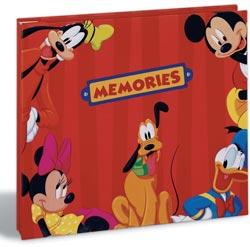 I suspect many of the pictures swapped this year will center around our fun trip to Disneyland! 
Go Ahead–Be Practical With Your Christmas Gifts!
Several years ago, when my youngest daughter was home from college during the Thanksgiving break, I was visiting with her while she got ready to go out for the night, and I couldn't help but notice that many of her make-up items were about gone and some of her brushes were looking a little dilapidated.  Knowing that Mandi was on somewhat of a stringent student budget, and that cosmetics can be a bit pricey, I took a mental note of the brands she used and bought a few of the things she needed.  Along with these items, I also bought some new brushes with a cute bag, then gave this to her for part of her Christmas.  Talk about getting a lot of "bang for your buck", the look of delight on my daughter's face told me I had scored a major Christmas victory!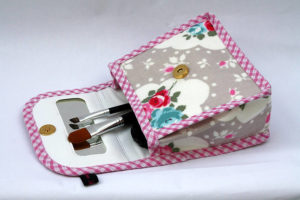 Some of the best Christmas gifts are often seemingly practical things that someone really needs, even if they aren't always the most glamorous!
Get Personal–Take Time To Write A Note To Put With Your Gifts!
My mom always wrote a thoughtful line or two on her Christmas cards and my children are good to do this, as well.  Now my daughter helps my granddaughters color pictures and write special notes too!  I also have friends who have shared their love and wisdom with me in their holiday notes.  I love the eclectic card collection I've saved over the years that tell a unique version of the story of my life!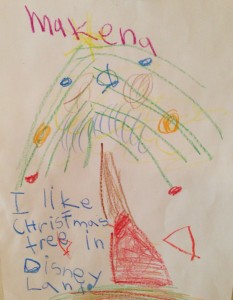 The older I get, the more I realize that time is the gift I want the most; time with people I love, time to do things I haven't done in awhile, time to not be in a hurry so much!
On this Friday the 13th of December, I hope you're blessed to give and get wonderful Christmas gifts!
–Mary