Creating Your Home Sweet Home!  DIY Vintage Ladder!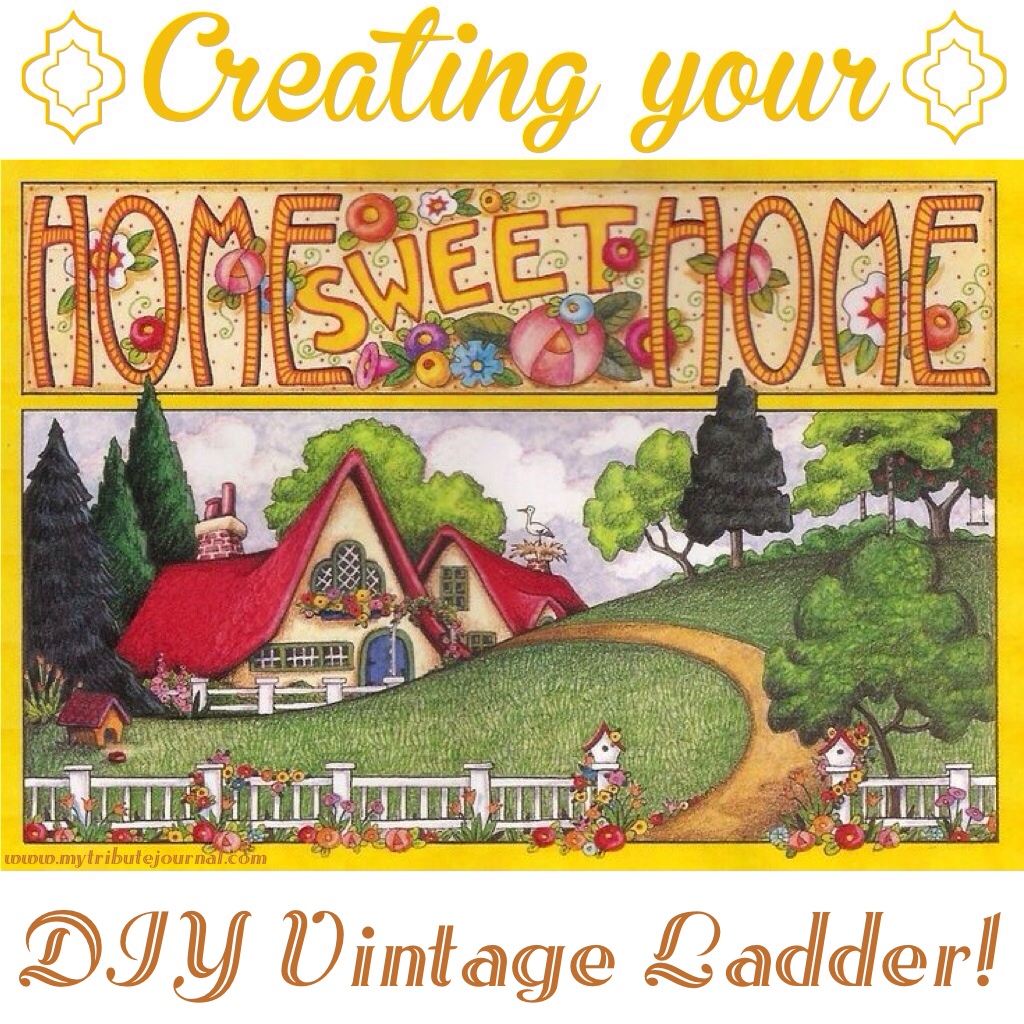 One of the things that is so on trend now that I love in home décor is the creative use of every day, household items that are repurposed into beautiful, functional fixtures for someone's home!
For instance–let's take an ordinary wooden ladder, or a version of one…
…you can literally find a seemingly endless array of ideas for making a ladder into a unique home design element!
Pinterest is prolific with creative uses for ladders.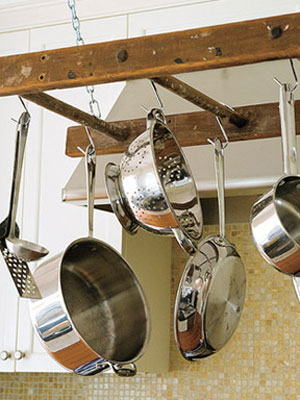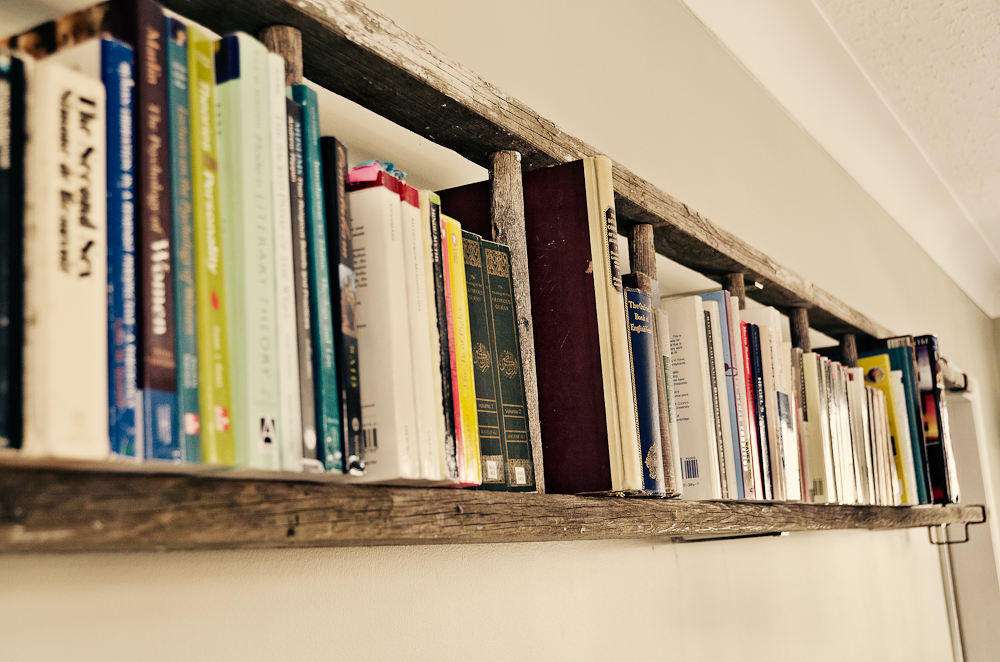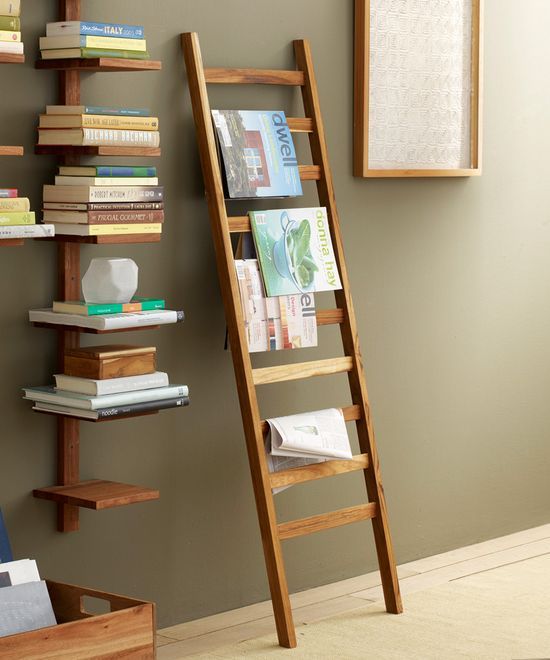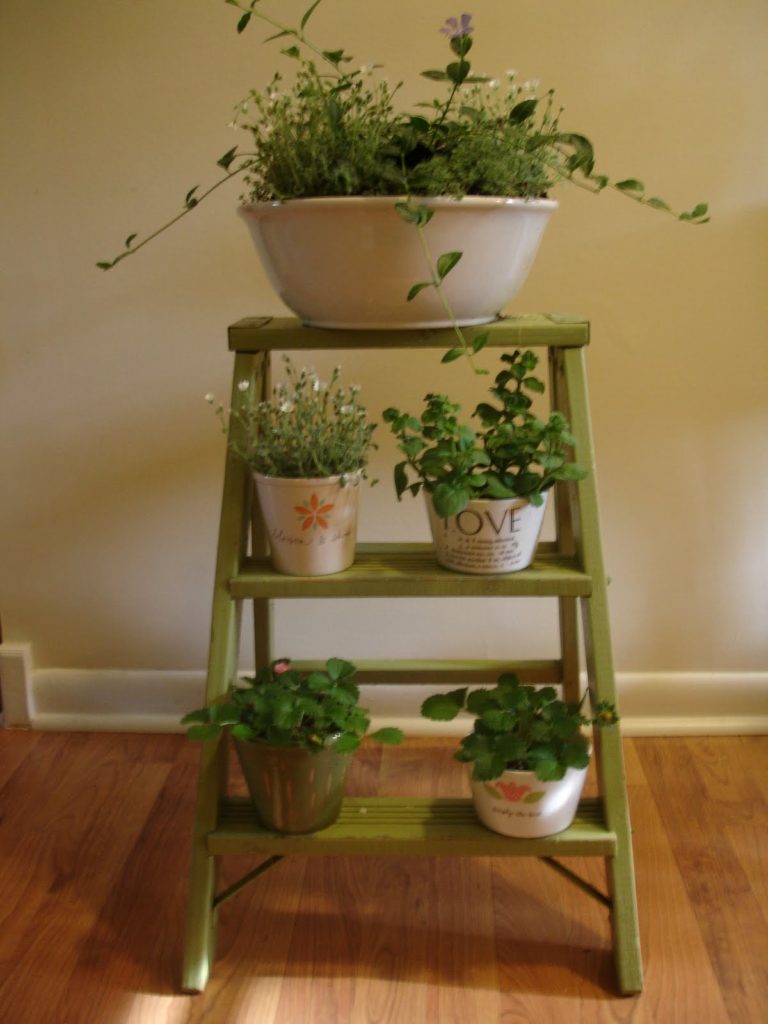 Ideas like this are such a great way to add some eclectic "house jewelry" to our homes like I talked about in this recent Creating Your Home Sweet Home post.  I also love that you can easily adapt these types of pieces to whatever style your home may be, whether it's traditional, vintage or modern.
Easy Tips For Making A DIY Vintage Ladder!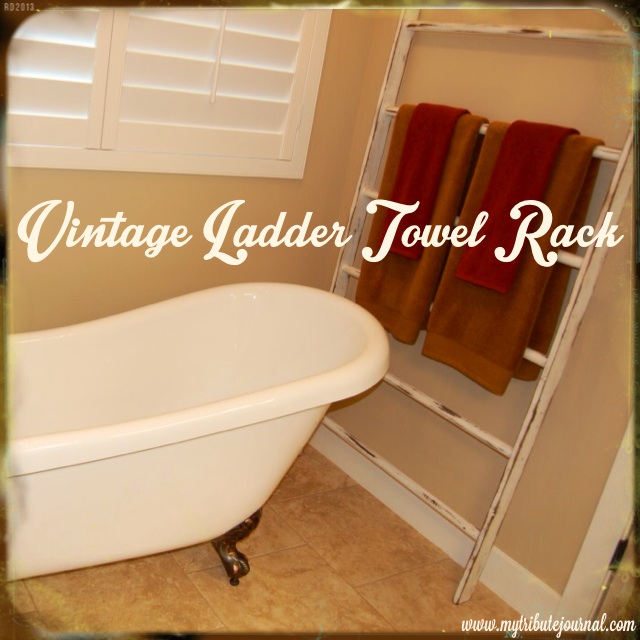 When my daughter, Malia, first started the process of building her new home, she knew she wanted to put a claw foot tub in her master bathroom.  Malia also knew that there was plenty of room for the vintage ladder towel rack she envisioned in this space.  (Oh, the creative insight of an interior designer!)  However, Malia's venture into finding exactly what she wanted left her coming up empty-handed, so she and her husband did a some research and ended up making their ladder based on a few easy tips given here on Our Vintage Home Love website.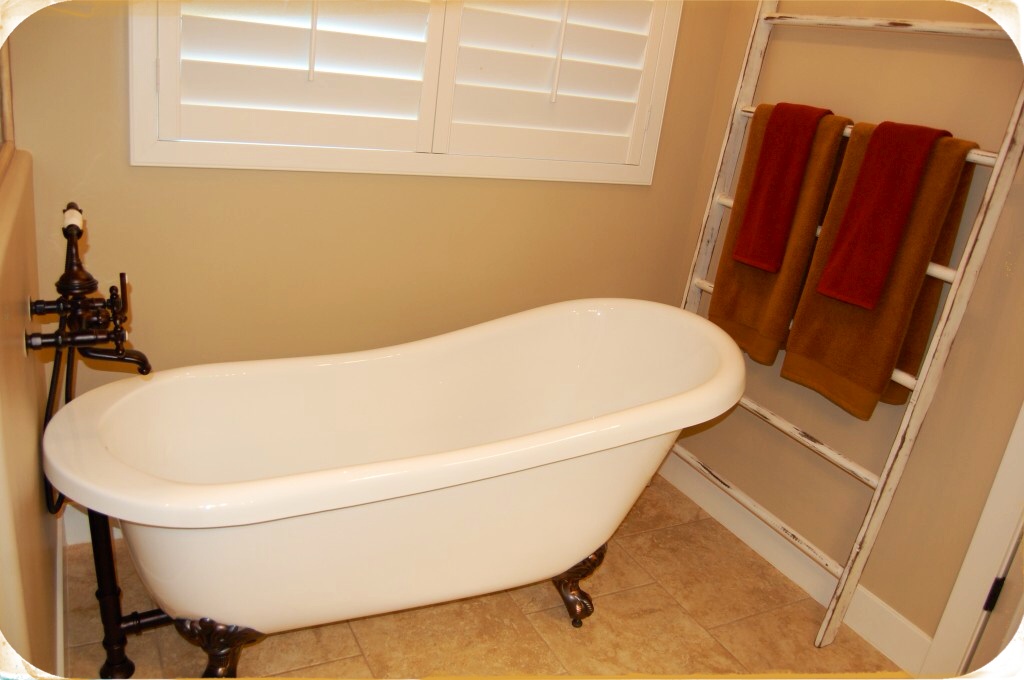 Malia's dilemma was that she wanted a much wider ladder than is normally available.  This DIY project allowed her to customize the size of her ladder.    
Once Malia and Shane built their ladder, the thing Malia found most helpful on Our Vintage Home Love, was the instructions on how to finish the wood to give it the perfect vintage look she wanted.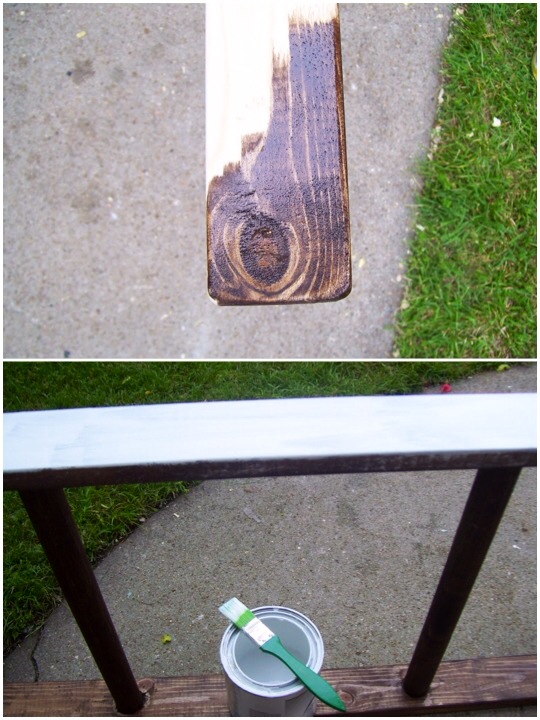 (via Our Vintage Home Love)
Usually when distressing or giving a piece of furniture a vintage look, you paint the wood first, then stain and sand it afterward–with this process you stain the wood first, wiping it in good and letting it dry overnight.  Then you paint over the stain–Malia used the paint color of the trim work in her home.  Again, allow this to dry for several hours before using either a palm sander or a piece of medium grit sand paper to sand down areas where you'd imagine normal wear would show.  Some areas you will obviously want to sand down more than others, thus giving the ladder that aged, vintage look–how distressed you make it is strictly personal preference.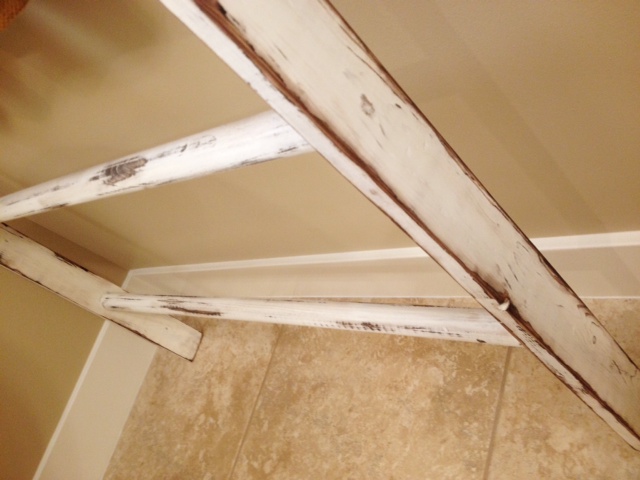 As you can see, Malia even sanded right down to the wood in some places.   
I think Malia's vintage ladder towel rack is such a neat idea for any bathroom.  It gives an unconventional surprise element that's fun to add to our home decor.
Malia will readily admit that she's not a hard-core DIYer, as will I, but kudos to Malia and Shane for their stellar job on this project!
I thought I'd also show you that although her modern decorating taste is quite different from her sister's vintage preference, my youngest daughter, Mandi, has incorporated a ladder design element in her neat New York City apartment, as well.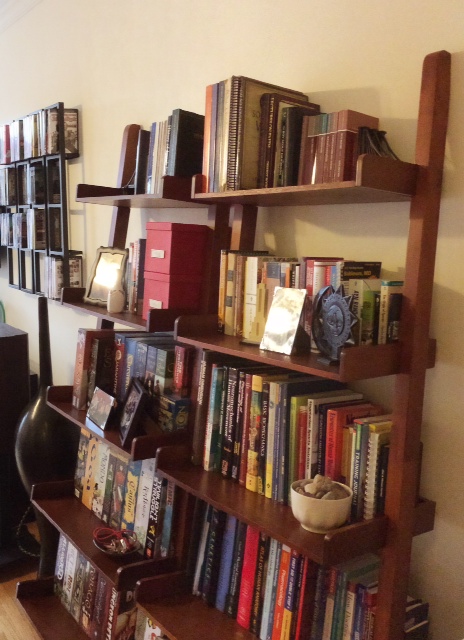 As you can imagine, space is at a premium in most NYC apartments.  Mandi and her husband, Cole, found that these ladder book shelves are a perfect solution for creating much needed vertical storage!
Again, it just goes to show you that many design elements can be adapted to various décor styles.
I'd love to be inspired by any unique DIY projects you have recently finished or are tackling now to create your Home Sweet Home!
–Mary