Cherry Dessert Squares!
It's hard to believe that summer is about half over!  Crazy!
Picnics and patio parties are definitely a couple of my favorite things to do during the summer; they also provide a great reason to check off one of the items I listed on my summer bucket list…
"Raid My Recipe Box" –and whip up a few family favorite recipes that I haven't made in a while–CHECK!
Cherry Dessert Squares are perfect for a light, summer treat!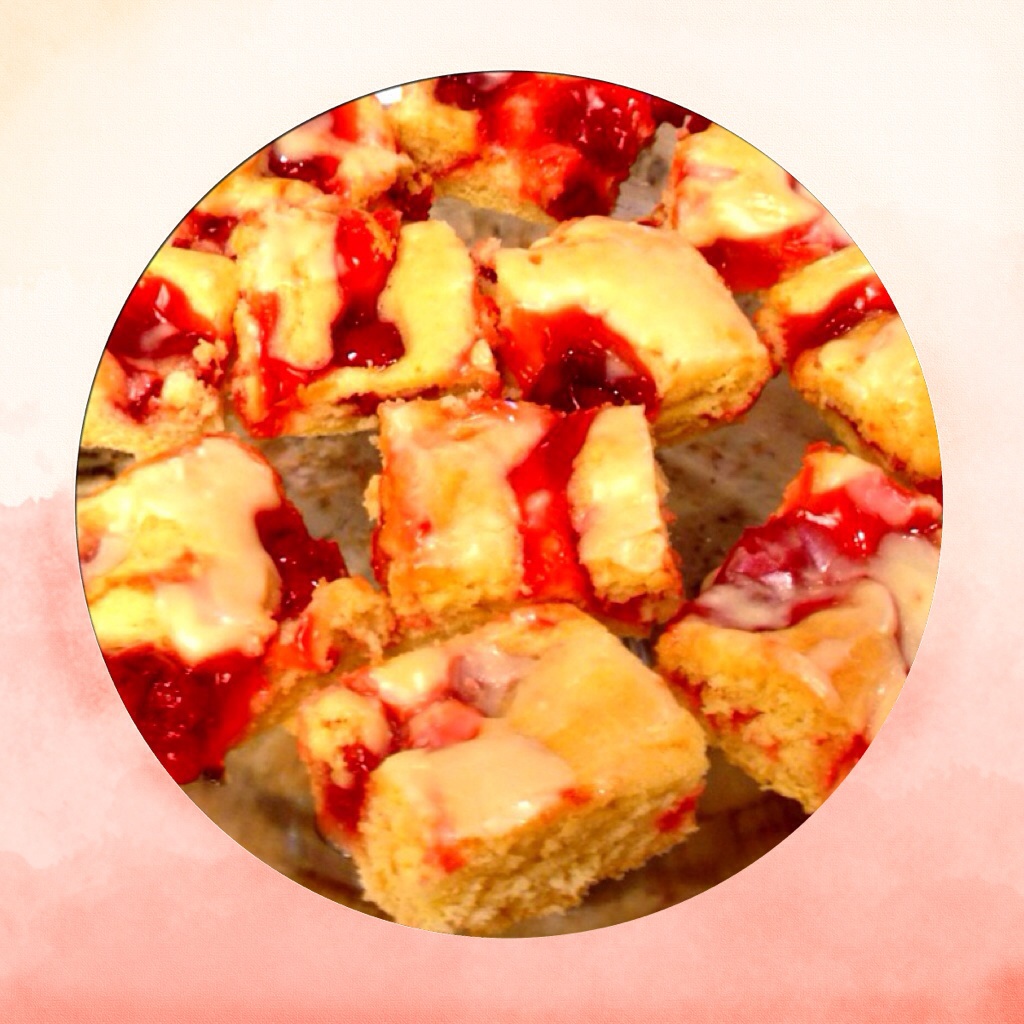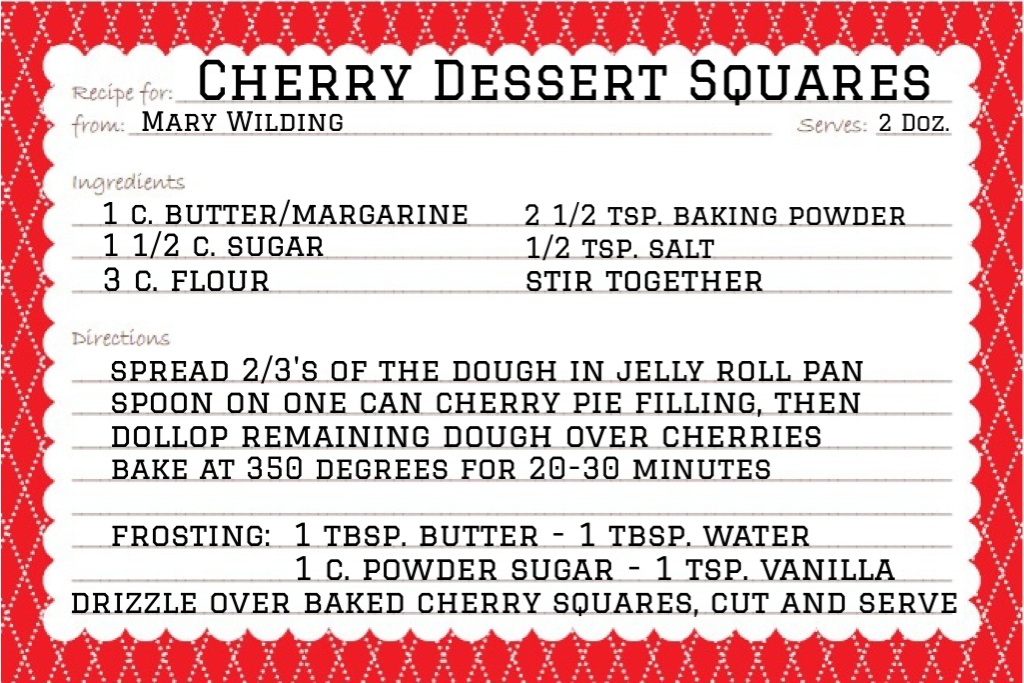 After making dough, spoon 1 can of cherry pie filling over 2/3's dough that's been pressed into a generously greased jelly roll  pan.  Take the remaining 1/3 dough and drop dollops randomly over the top of the cherries.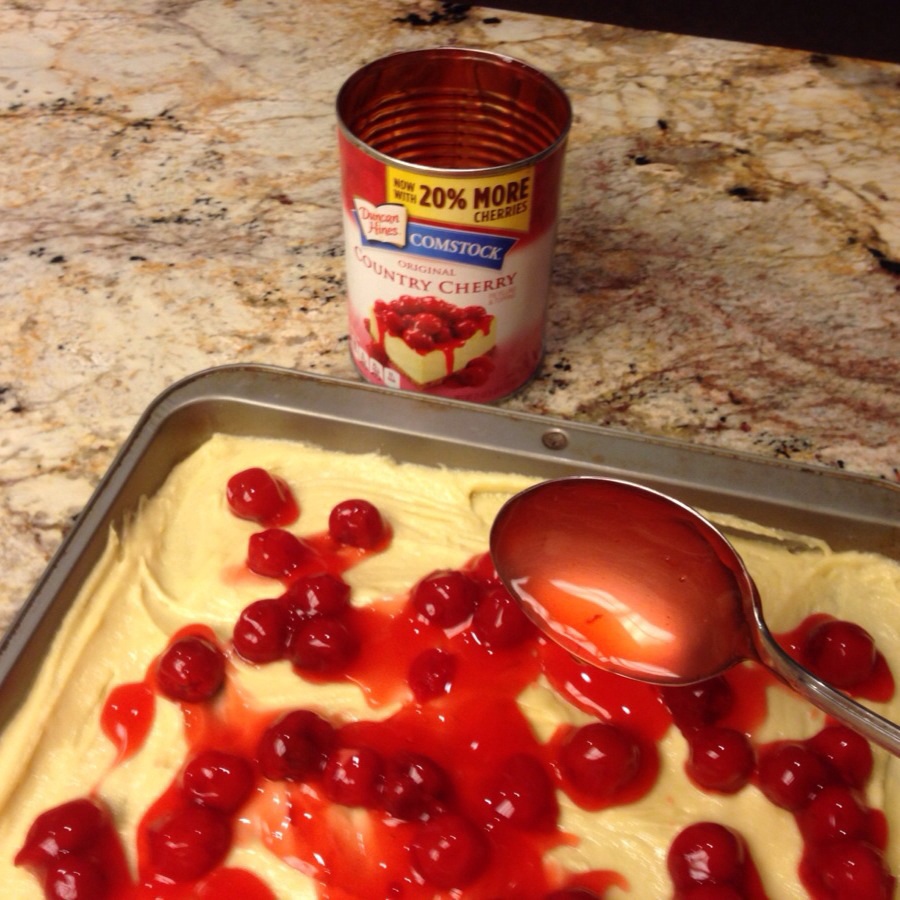 Bake for approximately 30 min. at 350 degrees or until lightly golden brown–the mixture will come out resembling a bit of marblized cherry heaven!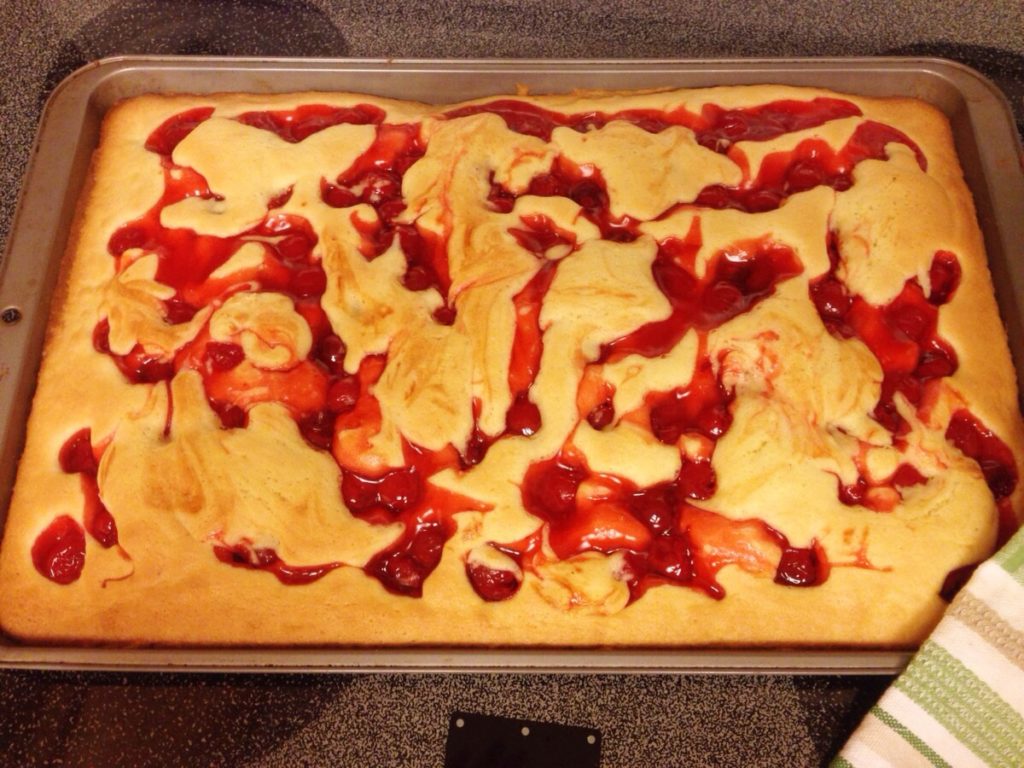 Cool briefly, drizzle with frosting glaze, then cut into squares for a light, summer picnic dessert or patio treat!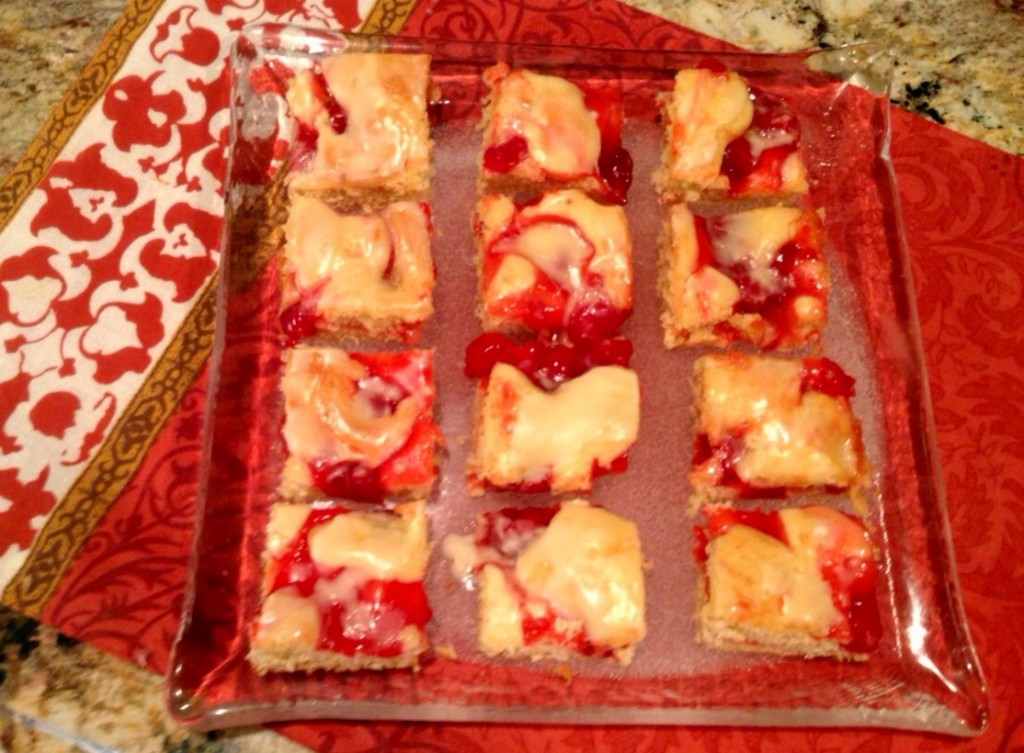 With the bright red color of the cherries, you could put a little decorative flag in the center of the squares to give them a little patriotic flair that's perfect for this time of year.
Cherry dessert squares are also good served warm with a scoop of vanilla bean ice cream.  My hubby has to have them with a tall, cold glass of milk!
Any fun family recipes you've made recently that you had to dig deep in the crevices of your recipe box to find?
–Mary