Cinderella Days!  Spa Day Fun!
Just like their mother when she was growing up, I love that my granddaughters are both a good mix of "play ball" sports girls and "dress-up" princess girls!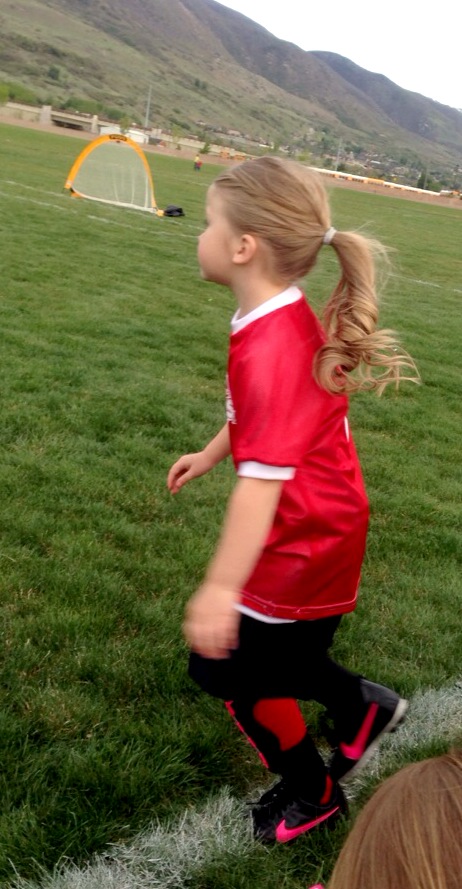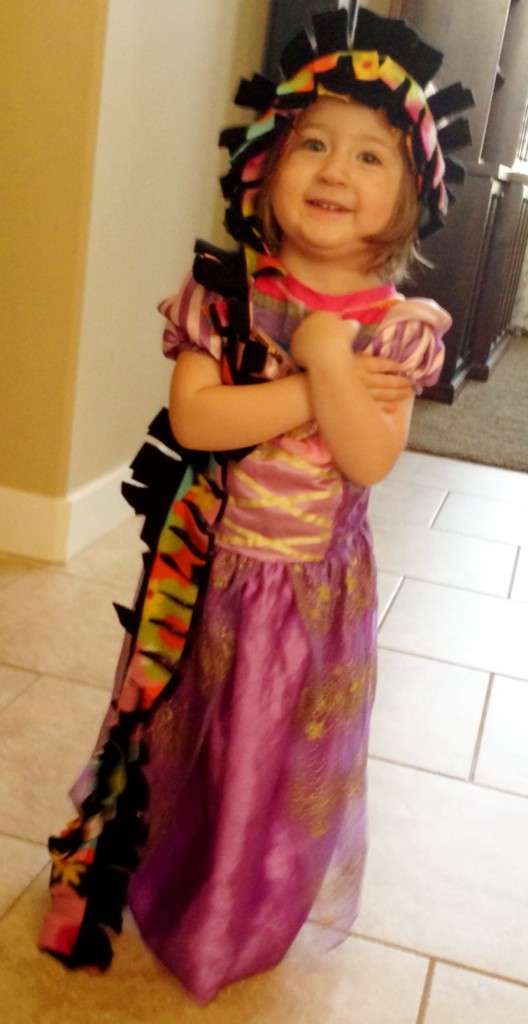 (This is Marli's version of "Punzel" from Tangled, complete with scarf hair!)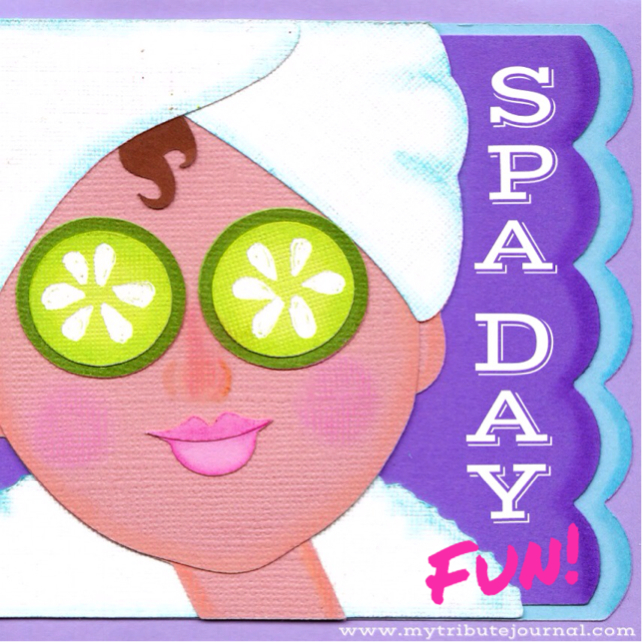 A few of weeks ago, I decided it would be fun to pamper the more "girlie" side of Makena and Marli's personalities and have a Spa Day!  I just have to tell you that this was perhaps one of the easiest Cinderella Day activities I've ever prepared for, but definitely one of the most fun that the girls and I have had together!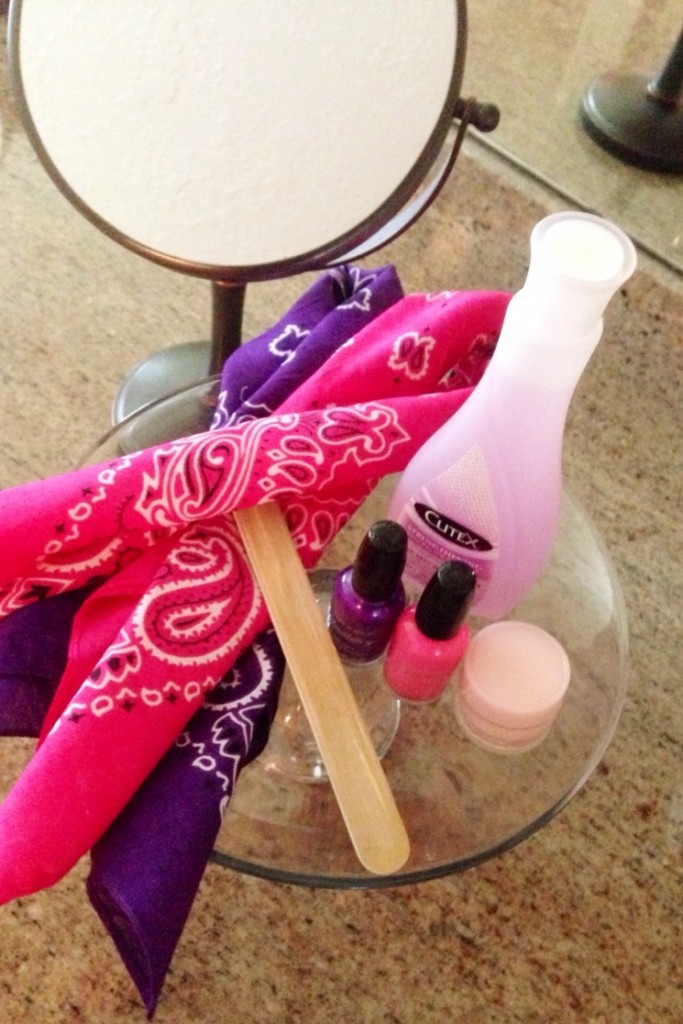 My grandma used to say that some nail polish and a little make-up always made everything so much more fun!  In this case, I whole heartedly agree–what little girl isn't enamoured with pink and purple fingernail polish!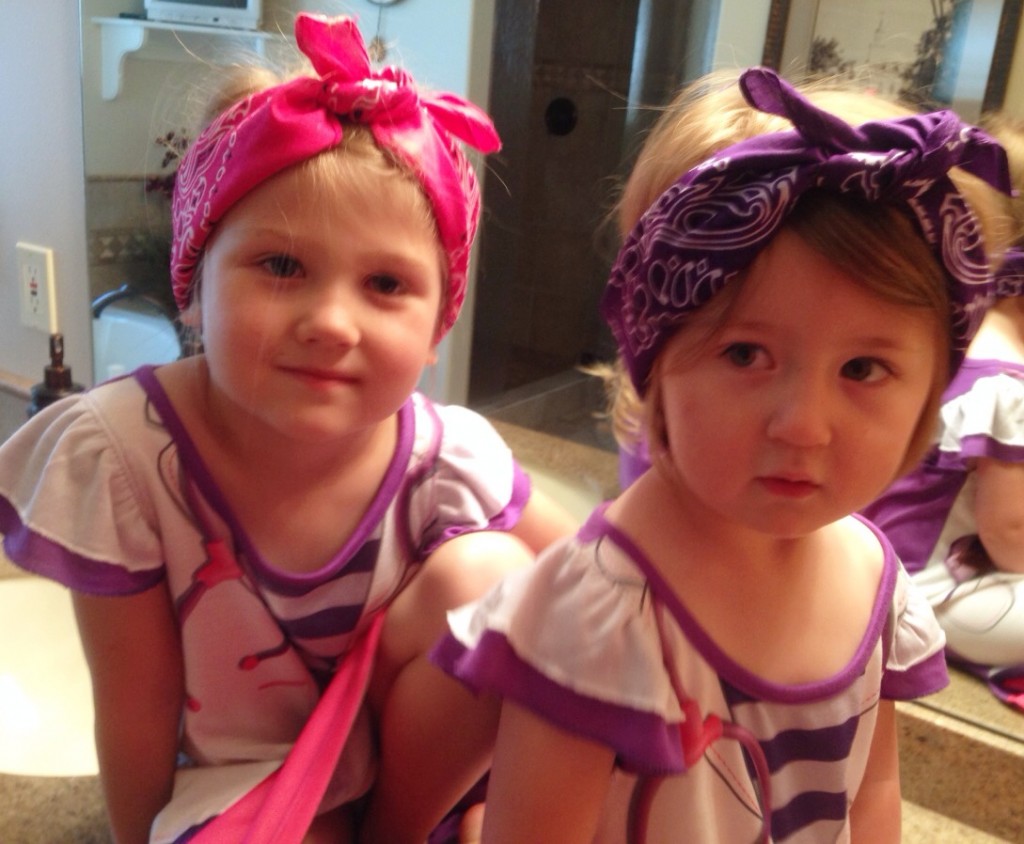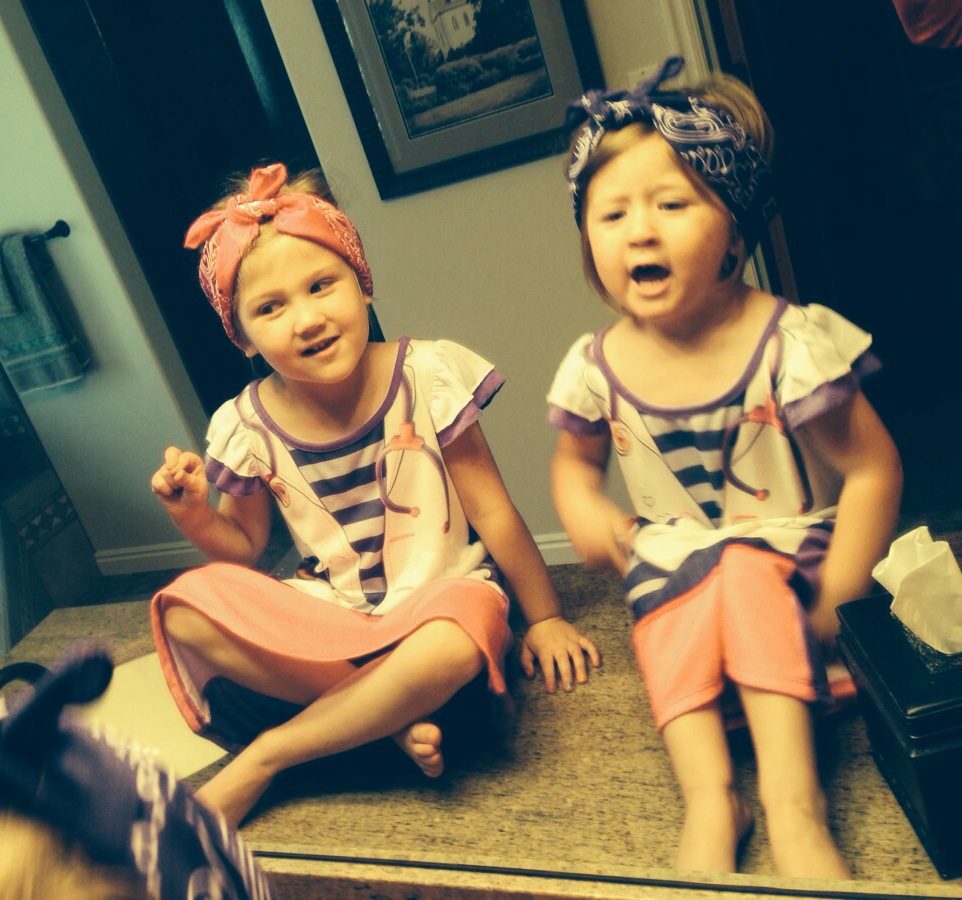 I got the colored bandana scarfs and the little night gowns on sale at a local department store.  Makena and Marli were so thrilled…they twirled around in their spa day attire all afternoon!  (My hope is that my granddaughters will always remember our special spa day together every time they wear these nightgowns to bed at home!)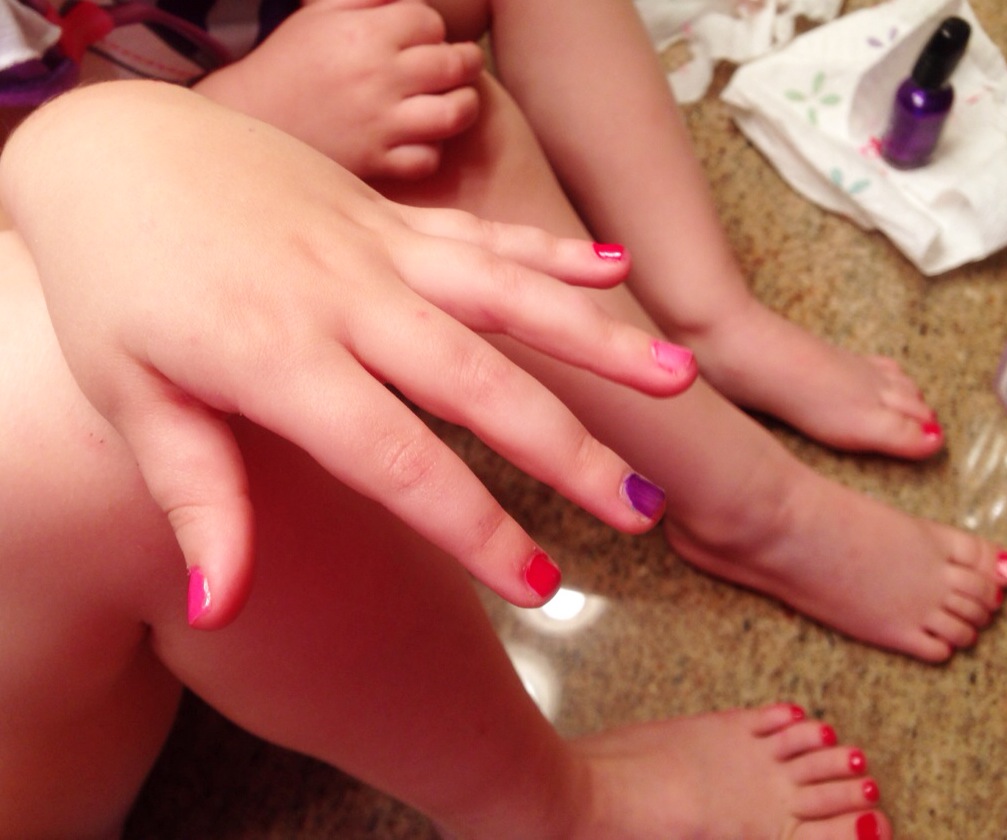 Is there anything as cute as little girl's brightly painted nails!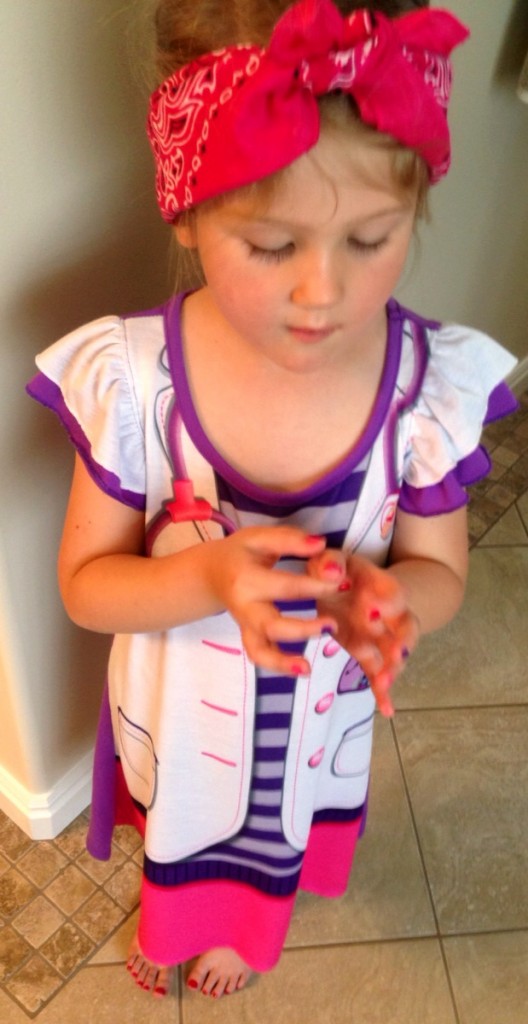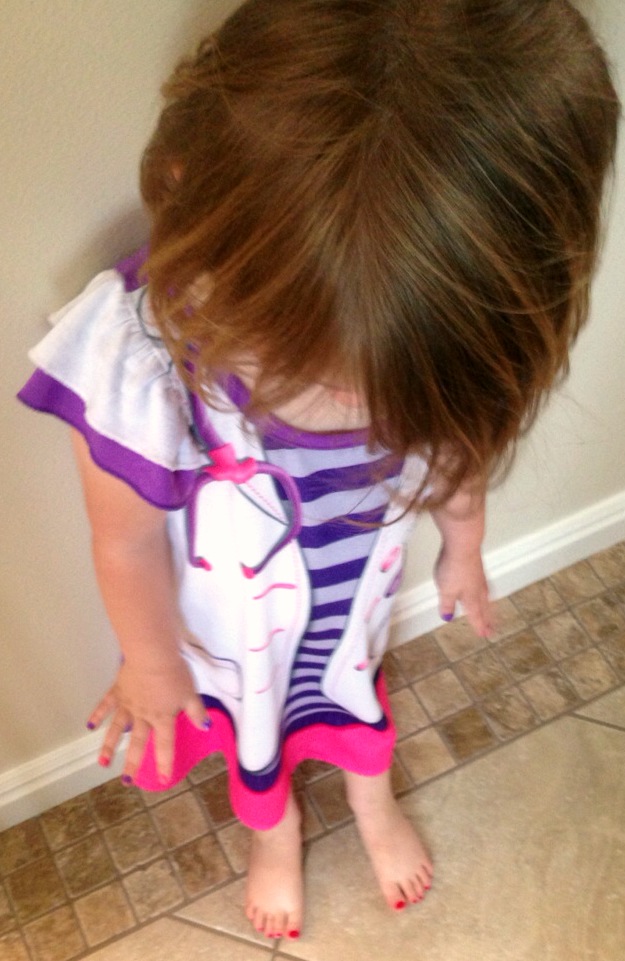 Waiting for the polish to dry is always the hardest part!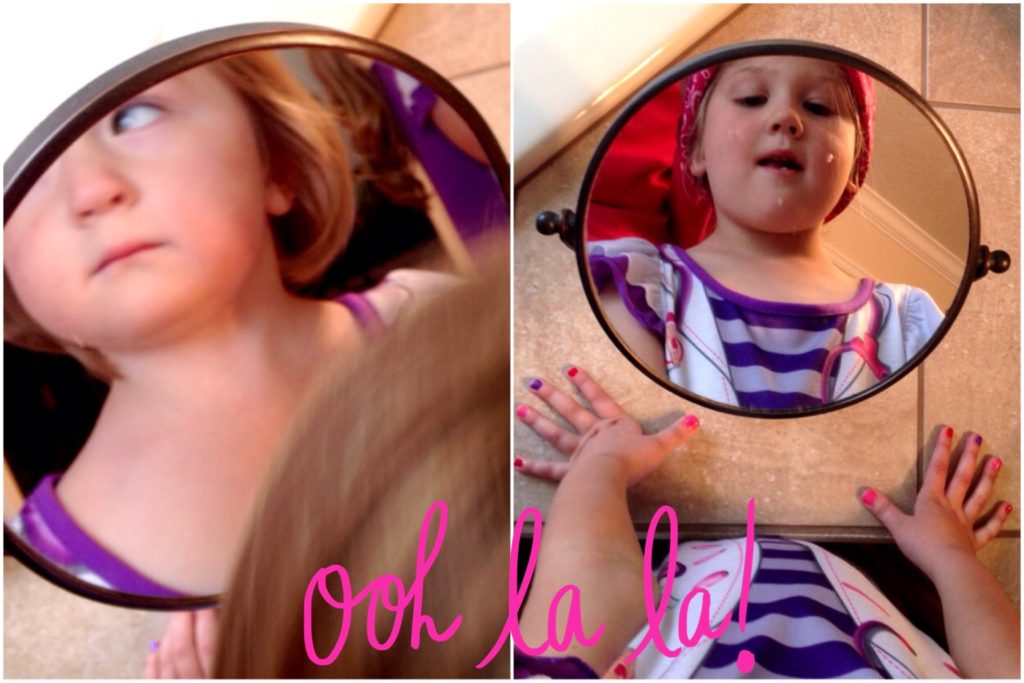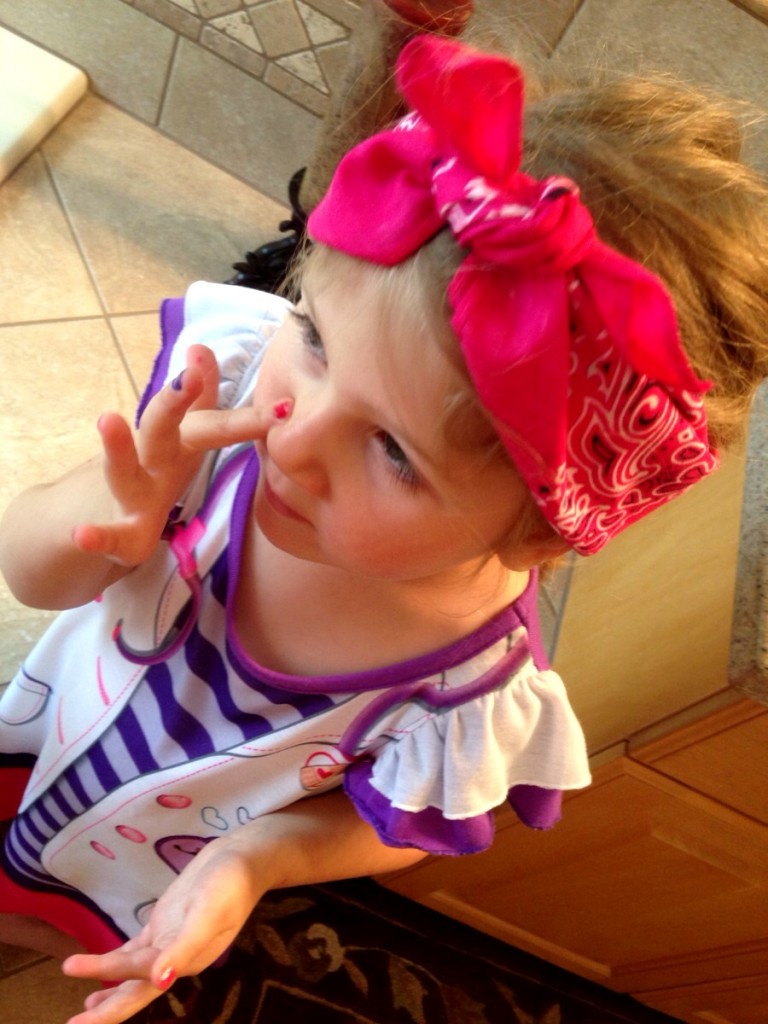 It's funny to me, but one of the things the girls loved the most was when I dabbed on some "special" pink lotion and then told them to rub it in carefully–it's never too late to get a jump start on preventing those annoying "crows feet"!  However, I say bring on the smile and laugh lines!  Ha!
Another delightful Cinderella Day with my sweet granddaughters!  My cup runneth over!
I would love some ideas from you on future Cinderella Day activities I could plan that you've done with your children or grandchildren!
–Mary