Cinderella Days!  Little Bakers And A Secret Ingredient Cookie Recipe!
I remember baking bread and cookies with my grandma on occasion, but for the most part, my most fond memories are of those times spent together while we worked in her garden. 
My granddaughters love helping me in my yard and are the best little worker bees when I'm working outside, but we also have some really fun times baking together too.  I have the best chocolate chip cookie recipe that I clipped out of a magazine years ago, ( I know, everybody always says that, but with the secret ingredient in this recipe, it IS the best!) and since the weather was rainy and blustery on a recent Cinderella Day, the girls were excited when I decided it was the perfect day to make a batch of cookies.  I had to chuckle when Makena said with her deep five year-old conviction, "No stinkin' rain can stop our fun!"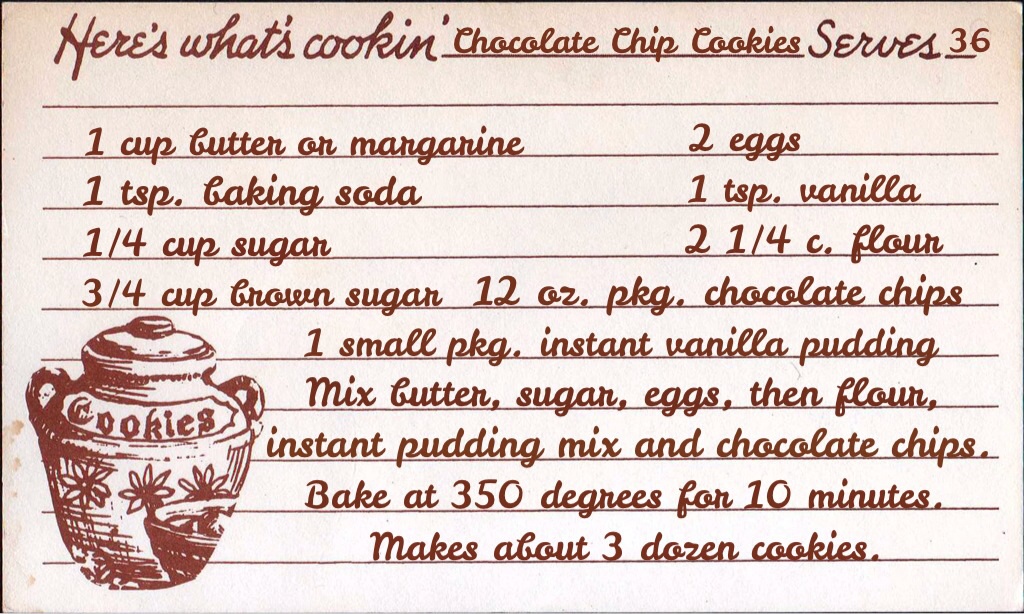 And yes, the secret ingredient is (drum roll)…Jello Vanilla Instant Pudding!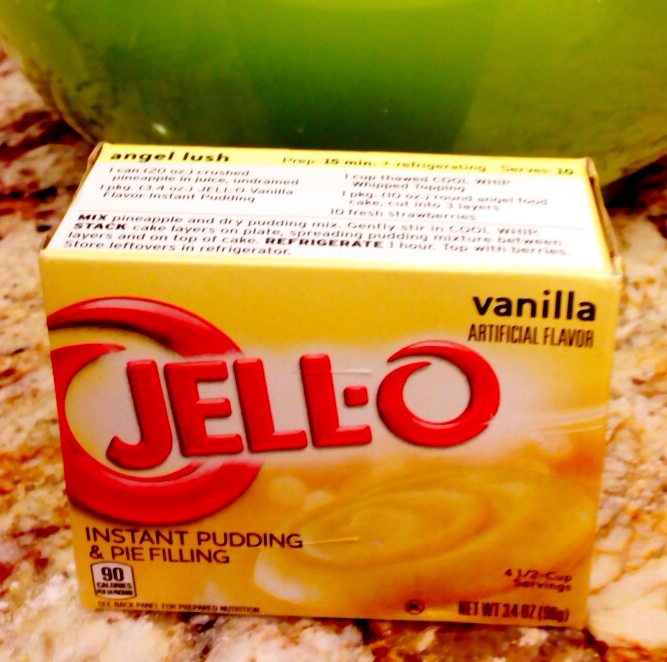 There's just something about adding the Jello Instant Pudding mix that makes these cookies so light with a cake-like texture!  Delicious!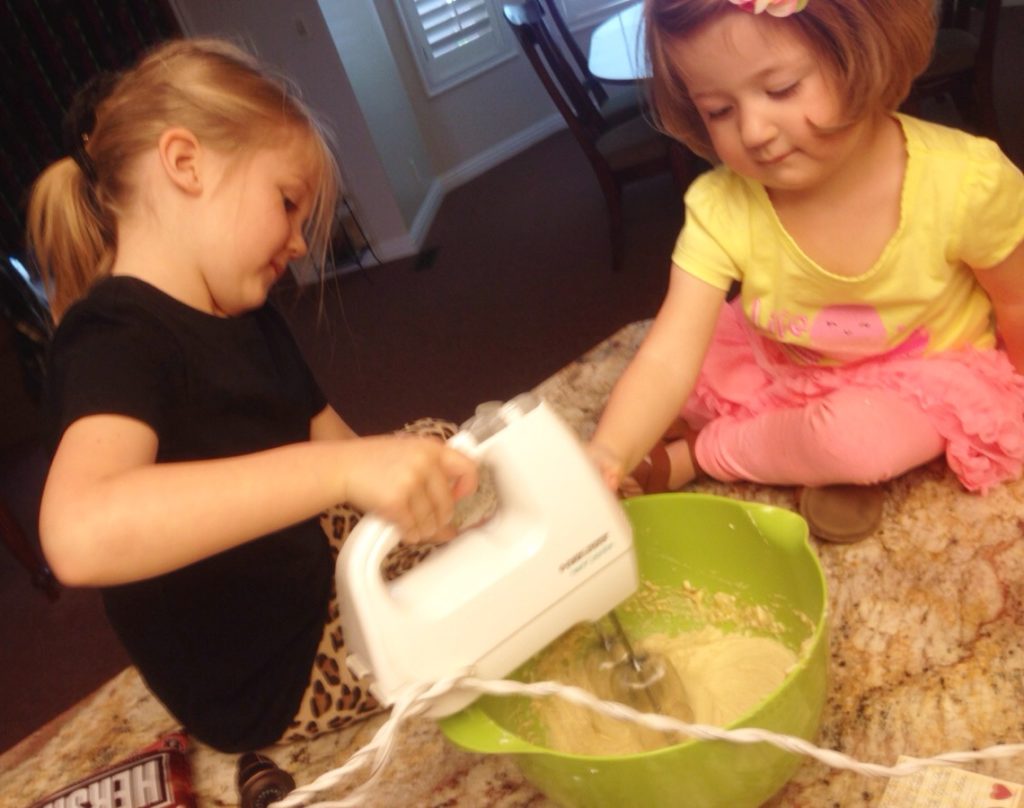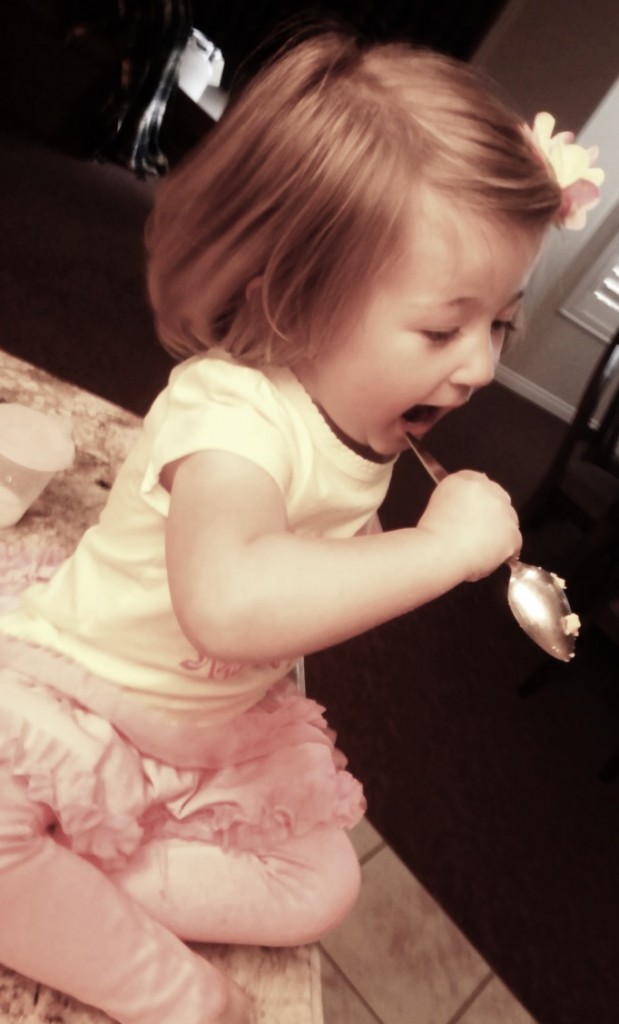 Always include a little light-hearted "spoon karaoke" while waiting for your cookies to bake!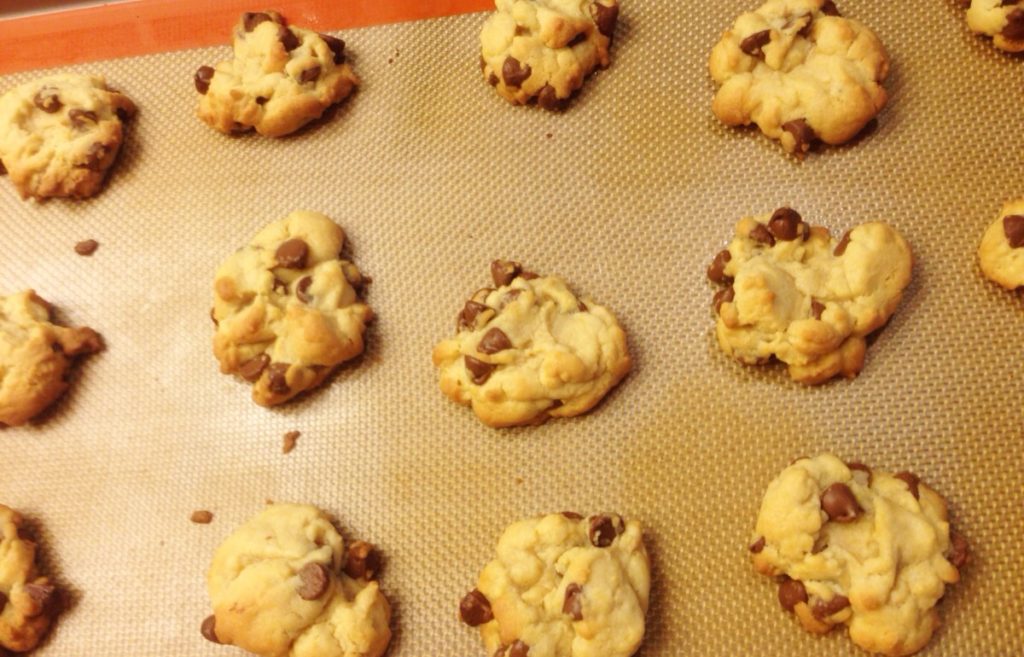 Don't over bake, I bake the cookies for about 8-10 minutes–just until the edges are golden brown.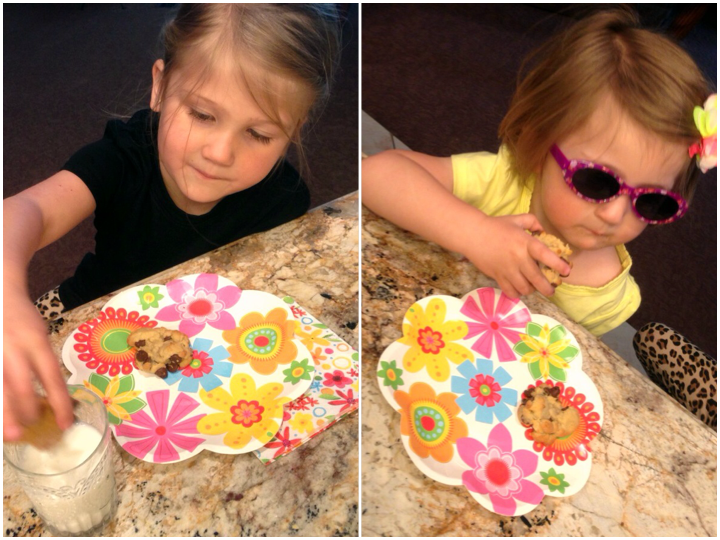 We all know that eating the cookies is the best part!  (Although the girls and I are partial to the dough too!)  Eating cookies with my granddaughters is simply the most fun ever!
Makena and Marli were delighted to make up a plate to take home to share with their mom and dad!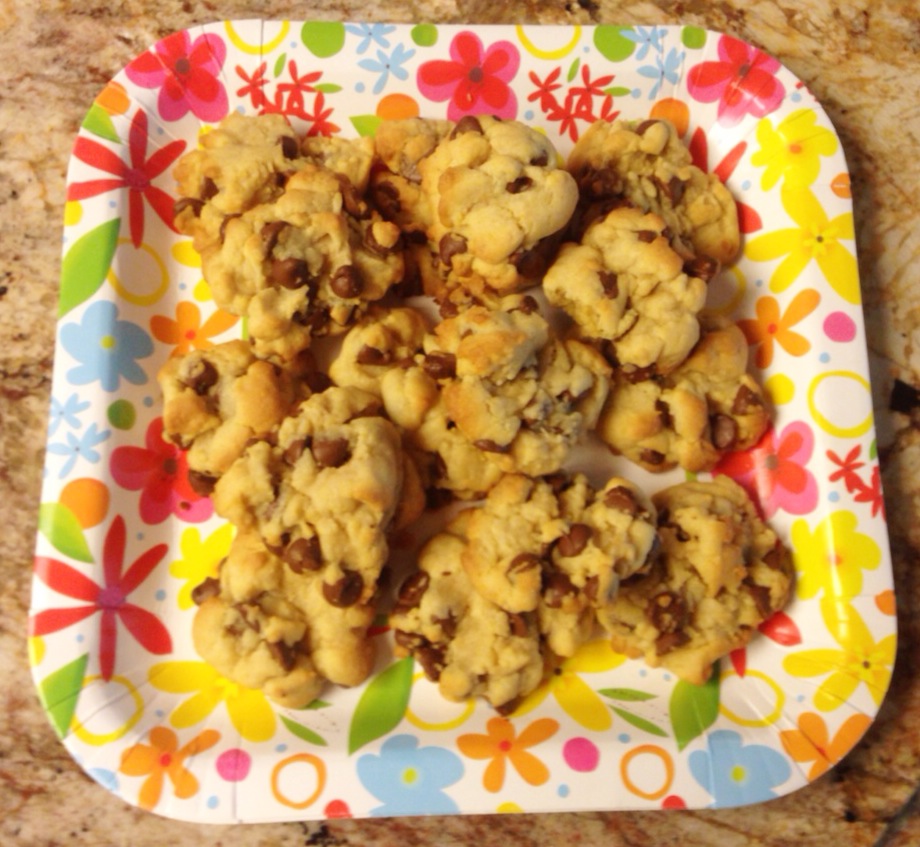 Grandpa was surprised when he came home to see a plate full of cookies left for him too! 
I probably won't inspire any great culinary prowess in my granddaughters, but I try to do a wide variety of activities with them on our Cinderella Days, and we always have fun…I suppose when all is said and done, that's what really matters most!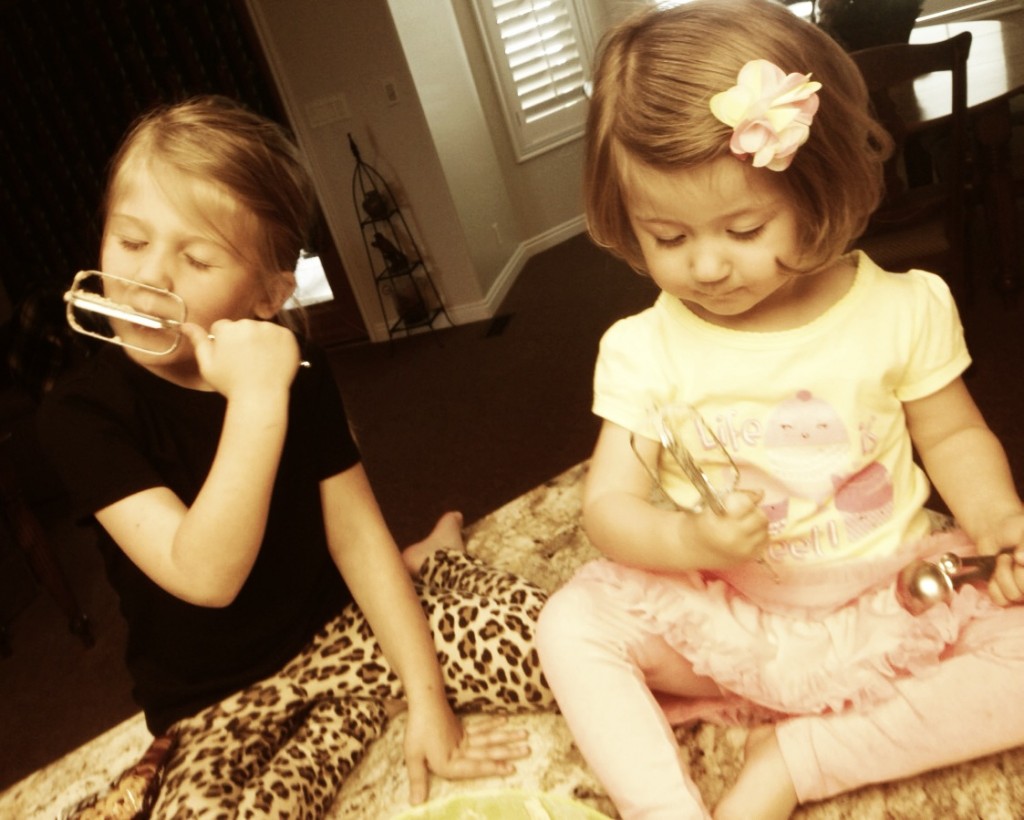 If you end up trying this recipe, let me know how you like it?  Do you have any recipes with an unusual ingredient in them?
–Mary