Cinderella Days!  Fairy Gardens!
I've enjoyed sharing some special "Cinderella Days" this summer with my older granddaughters, Makena and Marli.  I love seeing them grow into such delightful little ladies!  Recently, we did an activity that combined my love of all things gardening with their fanciful and creative imaginations …..as well as a little magic!  Making a fairy garden with any of the daughters or granddaughters in your life should prove to be some of the best fun you have had in a long time!
Making A Magical Fairy Garden!
First and foremost, no matter your age–my granddaughter's have taught me that it's important to always believe in magic…..and a little bit of fairy dust too!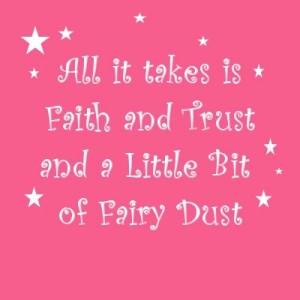 In preparation for making our fairy garden, I shopped my local garden stores, (most have a whole area dedicated to fairy gardens) and found a few good online resources as well, that had some great deals on fun and unique fairy accessories.
Whatever you can dream up, there seems to be no limit to the number of darling trinkets you'll find that will go along with any style of fairy garden you want to create!  Here are a few of the things I purchased for our fairy garden and the places I found that had the best prices.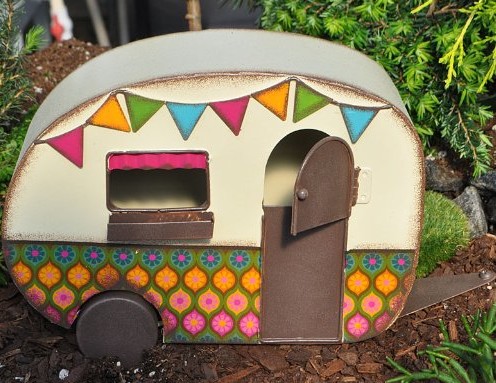 This retro mini camper set the theme for my granddaughter's mini fairy garden—I think it spoke to their carefree spirits!  (I bought our camper at amazon.com, but it's available at other online mini garden stores.)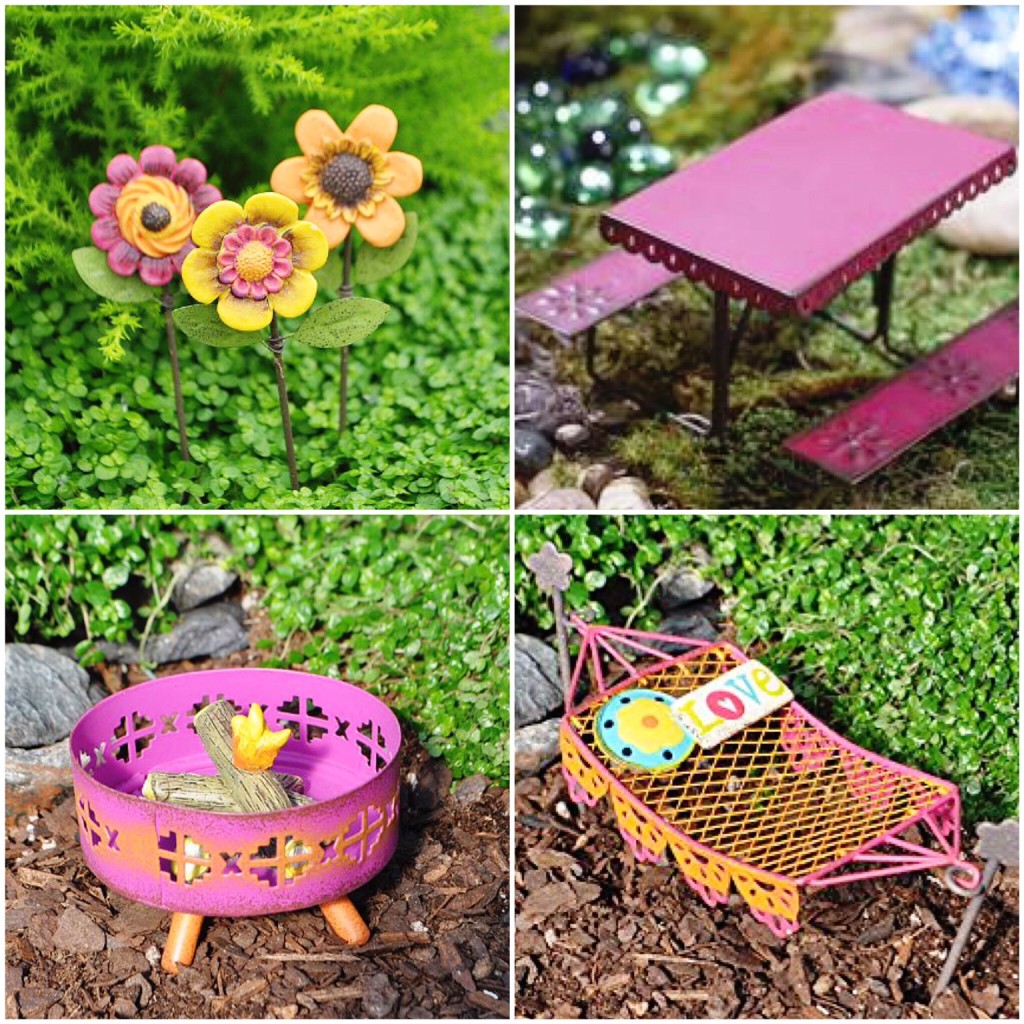 Fairy garden accessories are adorable…..you can't help but want to become a fairy yourself!  (I found that FactoryDirectCraft.com had a wide assortment of fun fairy garden supplies with good pricing and fast shipping.)
Containers for your fairy gardens are as diverse as the accessories and strictly personal preference–you might want to go with something that goes with your existing flowerpot yard décor.  I found that keeping it fairly shallow made the fairies and supplies easily accessible for my granddaughters to play with them.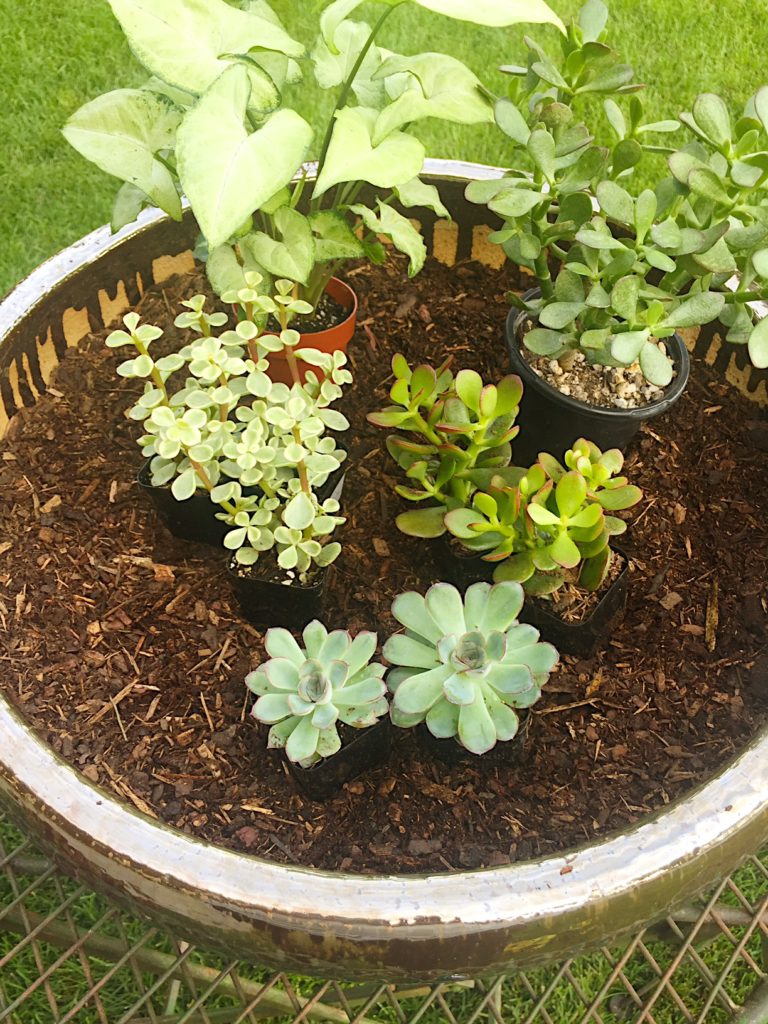 I picked a pot with a little fairy shimmer–just make sure it has good drainage.  Adding hardy succulents are a great choice for easy care.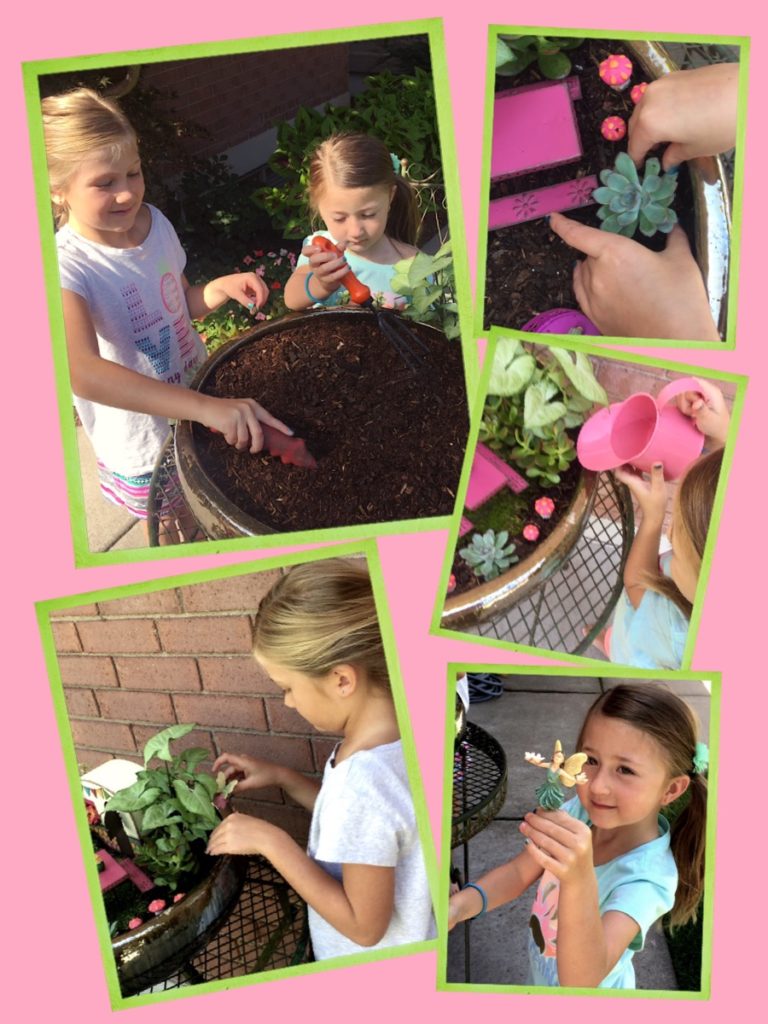 I can't even begin to tell you how much fun it is to watch little hands create their very own magical mini fairy garden!   (Fill your pot about two thirds full with equal amounts of dirt and mulch for planting, mix it well.)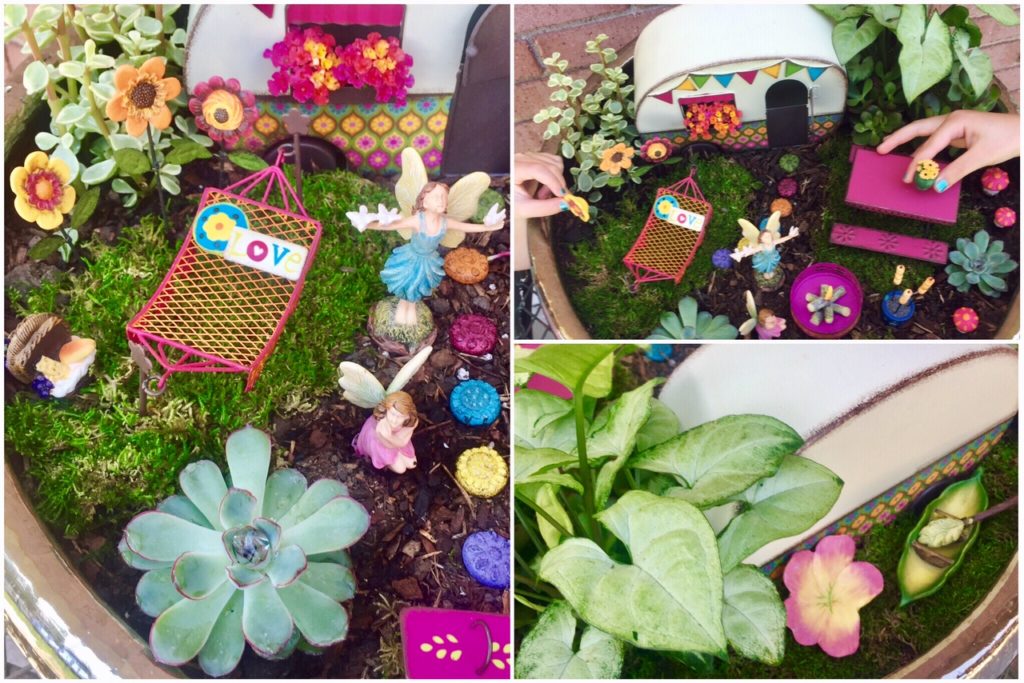 I love that fairy gardens are always evolving…..the accessories are as flexible as the fun imaginations of the little girls playing with them!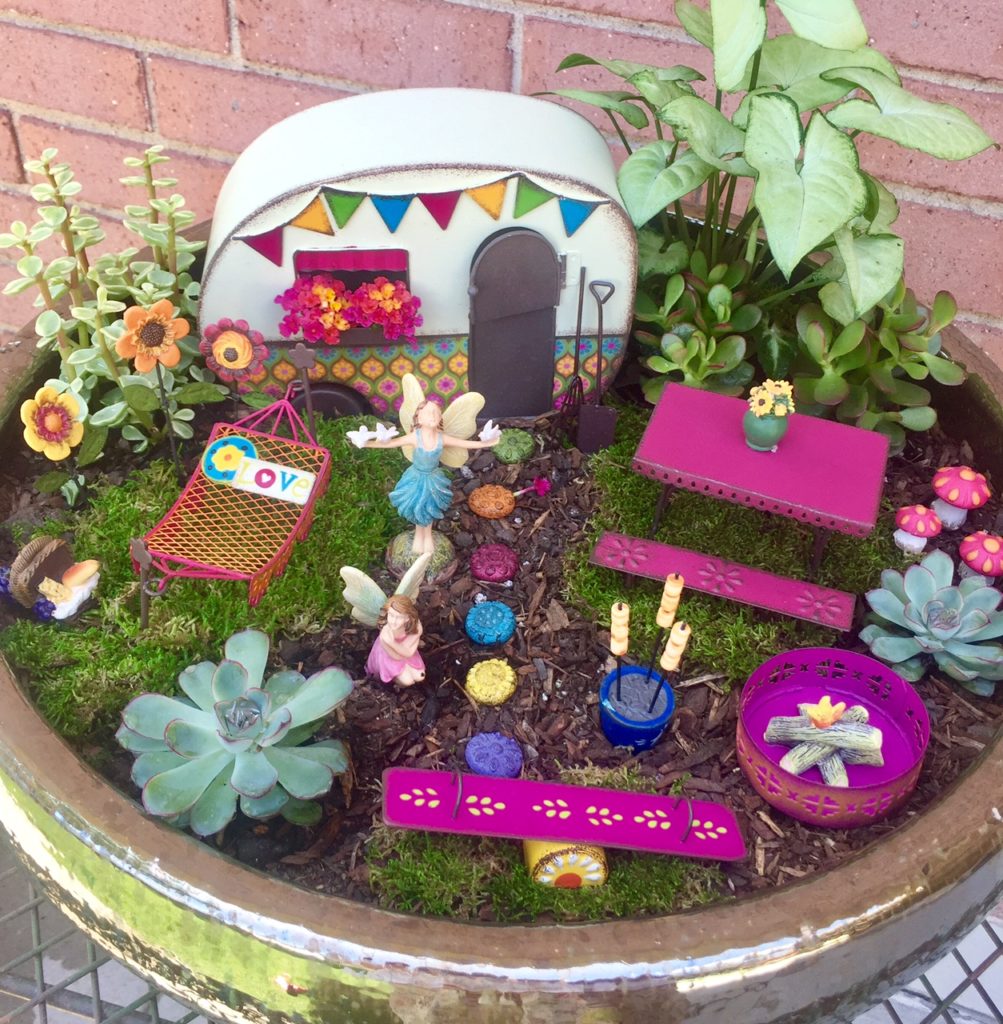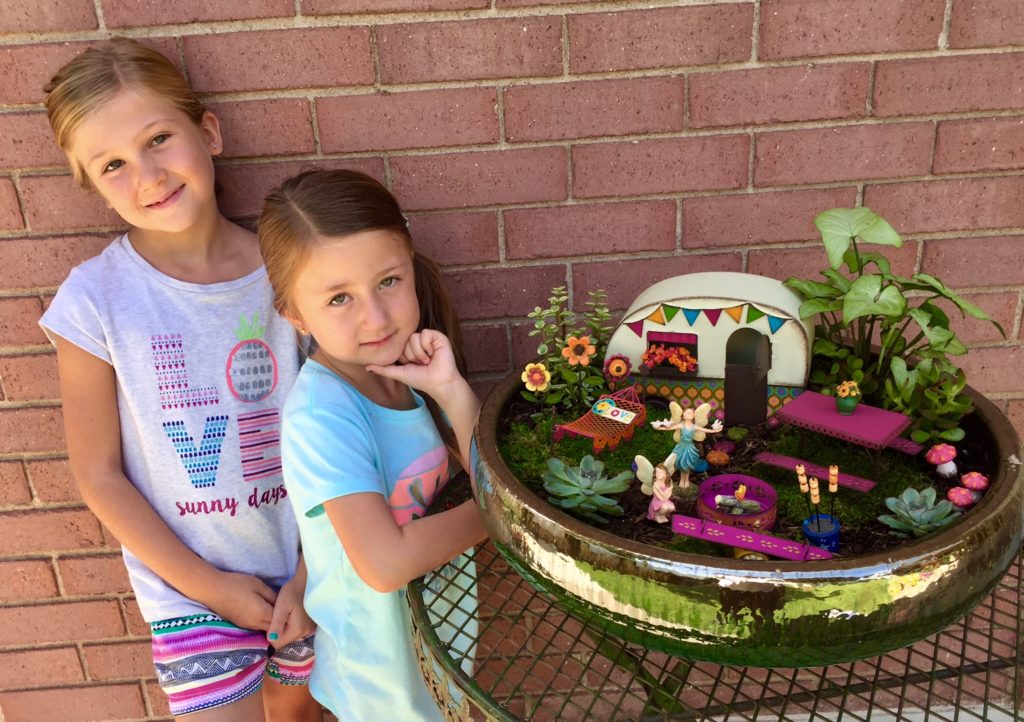 When making a fairy garden, I think you'll find the best magic takes place as the love is strengthened between the people making them!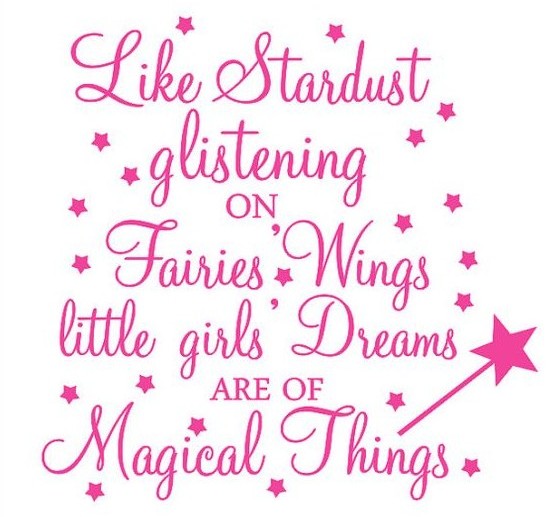 As another school year gets underway, let's all remember that…
"The future belongs to those who believe in the beauty of their dreams!"  Eleanor Roosevelt
I'd love to hear about any magical things you've done this summer!  What are some of your dreams and goals for the new school year? 
–Mary