Oh September!
After a busy summer and record breaking heat where I live in Utah, I'm more than ready for the cooler temperatures and the fall lull of September.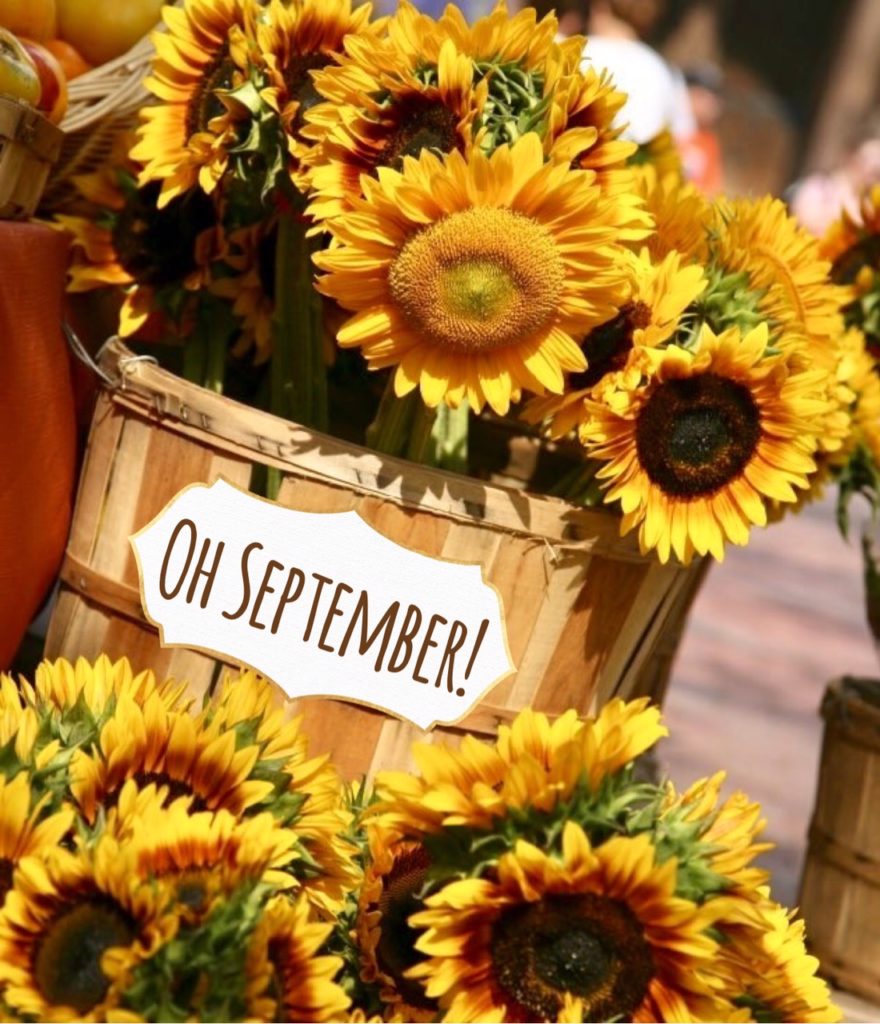 "Life starts all over again…when it gets cool and crisp in the fall!"      F. Scott Fitzgerald
I've often heard the statement that autumn is mother nature's second spring…if that's the case, then it's all the more reason to make the most of September!
Making It A September To Remember!
I love that I live where I get to experience all four seasons!  For me, September is that ideal mix of lingering summer activities that converge with the rich colors and mild weather of fall.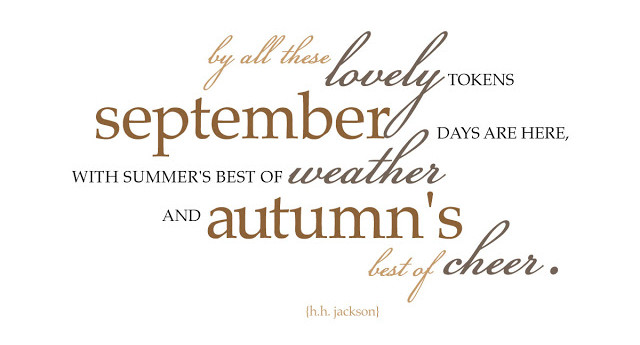 Here are a few of the things I look forward to this month–as I try to make it a September to remember…
• Fall Harvest!
Come early fall, my husband and I are always excited to pick some of the fresh vegetables from our small garden, but we also love visiting some of the fun fruit stands that pop up along some of the back roads around our hometown.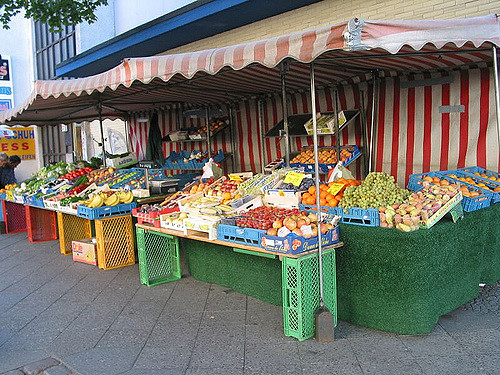 "Autumn is the mellow season–where what we lose in flowers, we more than gain in fruits."  Samuel Butler
I don't think there is anything quite like the taste of fresh fruits and vegetables, eaten fresh or grilled to perfection, as you enjoy those last family BBQ's of the season.  (We buy corn at a local family farm stand where the kids raise and sell the corn to earn money for college tuition and extracurricular school activities; how great is that!) 
"You don't have to cook complicated masterpieces, just good food from fresh ingredients!"  Julia Child
• Pumpkin Spice and Everything Nice!
Speaking of yummy fall foods…how about all the warm, pumpkin spiced, comfort foods we love to eat this time of year!  This simple recipe for Chocolate Chip Pumpkin Cake that my daughter came across, is a fall staple in our family.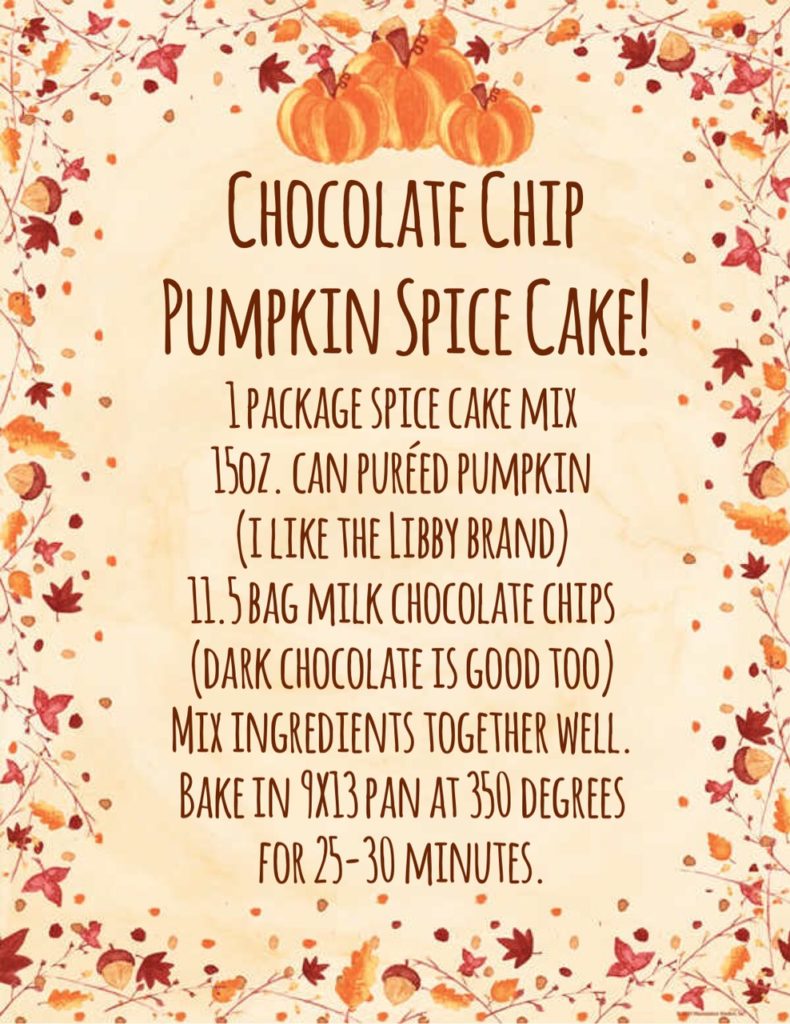 This recipe is great for cookies or muffins too.  I've seen people drizzle it with a powdered sugar glaze or frost with cream cheese frosting.  I sprinkle on a few extra chocolate chips before putting it in the oven.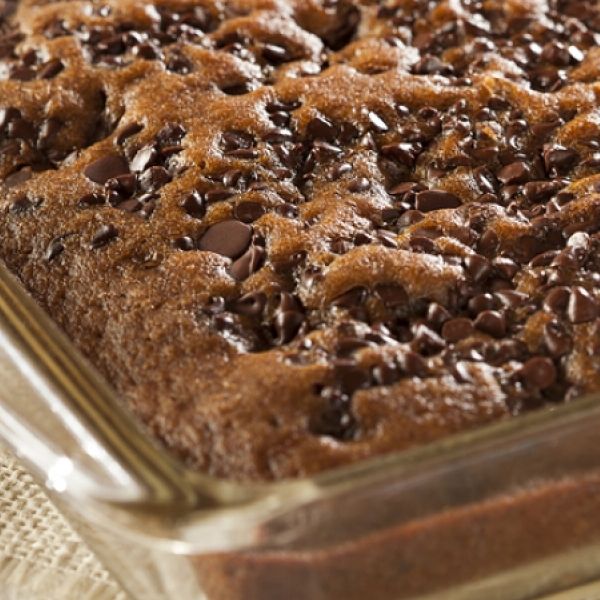 This recipe is easy to make and so moist and delicious!    
• Back To School!
While I thoroughly love summer…my father instilled in me a great love for going to school and getting a good education!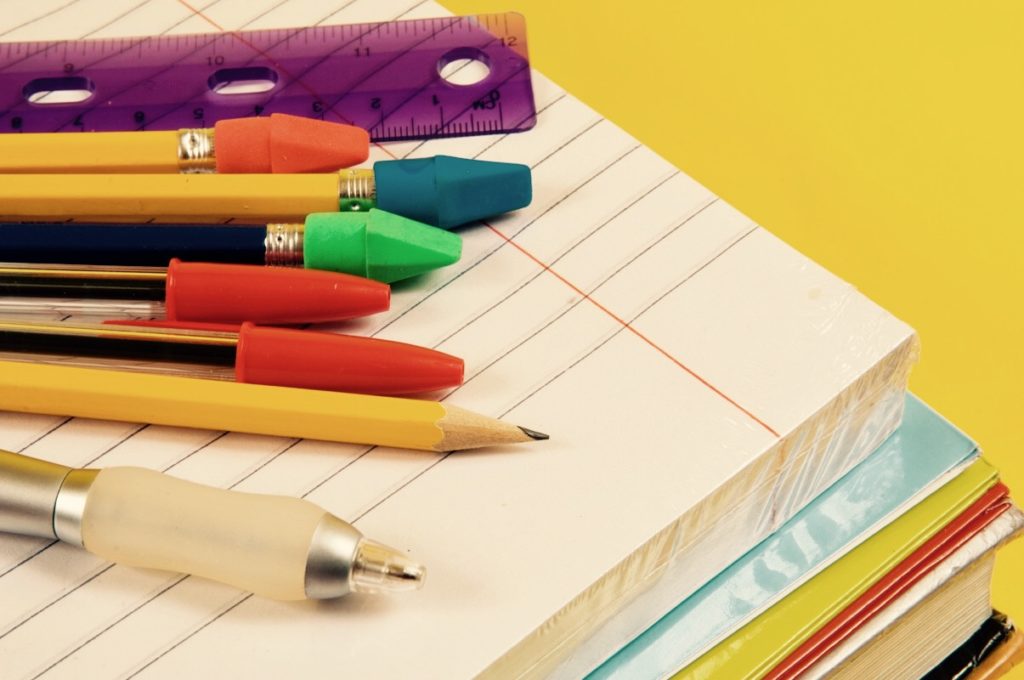 Come the first day of school…my dad would often crank up the old Gene Autry cowboy song, "Back In The Saddle Again" –whenever I started a new school year; while I didn't think it was very funny at the time…traditions die hard, and I ended up doing the same to my kids!  (They are following suit and play it for their kids going to school too!) 
• Beautiful Earth Tones!
I'm a 70's hippie throw-back of sorts–so the deep earth tone colors of fall definitely speak to my heart!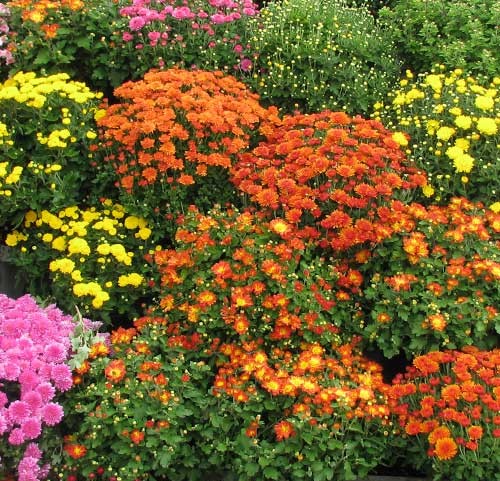 (J & J Garden Center)
(Mueller Canyon Park)
Whether you are just making a stop at a local nursery, or going on a hike at a nearby park, you can't help but feel that all is right with the world, even for a brief time, as you view all the gorgeous fall foliage.
• Sweater Weather!
Believe me, I love the casual days of capri's and flip-flops, but come summer's end, I have to admit, I kind of get excited to pull on a comfy knit sweater, maybe a plaid scarf and some fun leather boots.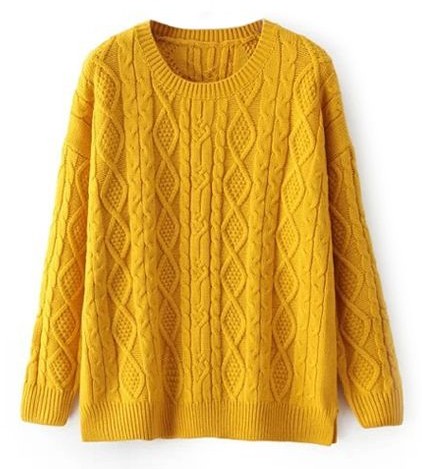 I know, it's still 90+ degrees outside…but it's never too early to start planning ahead for cooler weather; my fall "go to" is usually a great cable-knit sweater in a fun fall color and some leggings.
(I bought this sweater on sale last year at Miss Iny, but I've seen some darling sweaters recently at local stores like H & M and Gap.)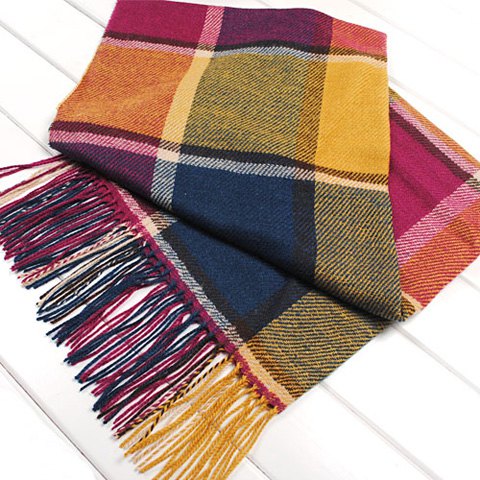 …and yes, please give me all the pretty plaid scarves for fall!
(You won't be surprised to hear that Target has a great selection of scarves.)
• Anticipating the Holidays!
I always look forward to my annual Halloween Festival with my grandkids…and since Halloween décor and trinkets make their debut in stores with the back to school supplies, it's easy to get a head start on the items needed for my party in September.  My grandchildren love to start planning their cute costumes now too!!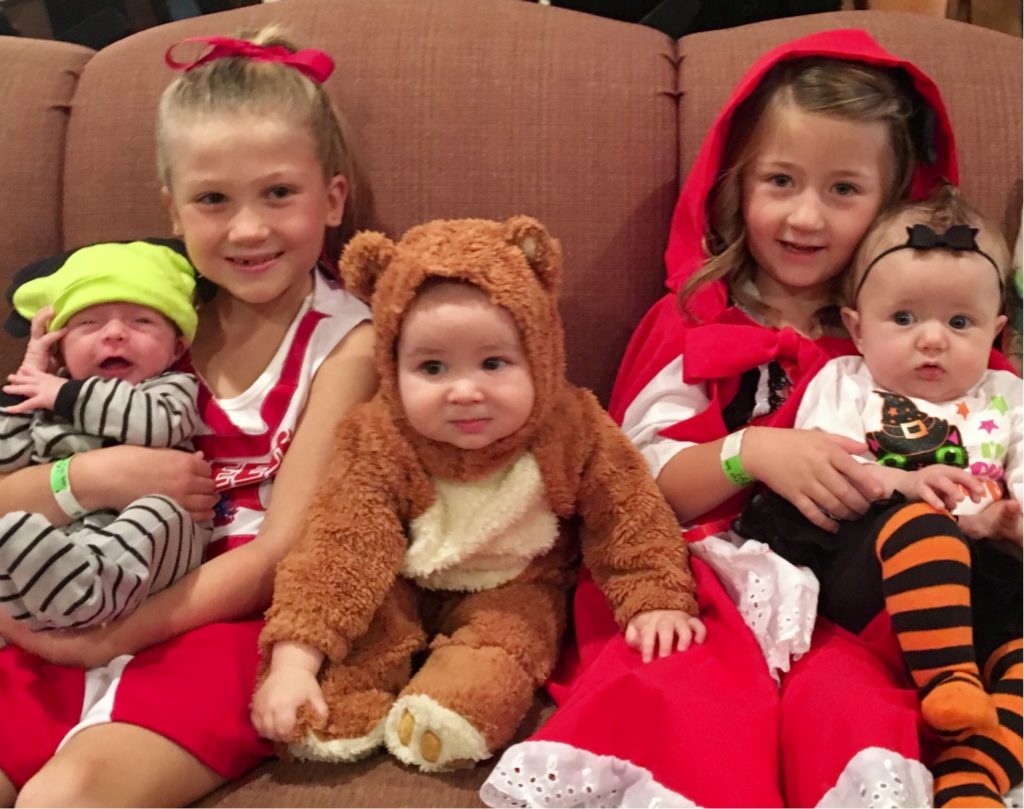 "I love the spirit of Halloween and the energy that comes with it!"  Katharine Hepburn
• Helping Texas!
I also want to express my deep heartache at all the devastation Texas has had to withstand this past week…may September be a month of recovery and new beginnings for them!  I hope we can all try and find at least one way, however small, to help out.  If you scroll to the end of this article, it lists a variety of resources available to offer assistance.  You're in our thoughts and prayers, Texas!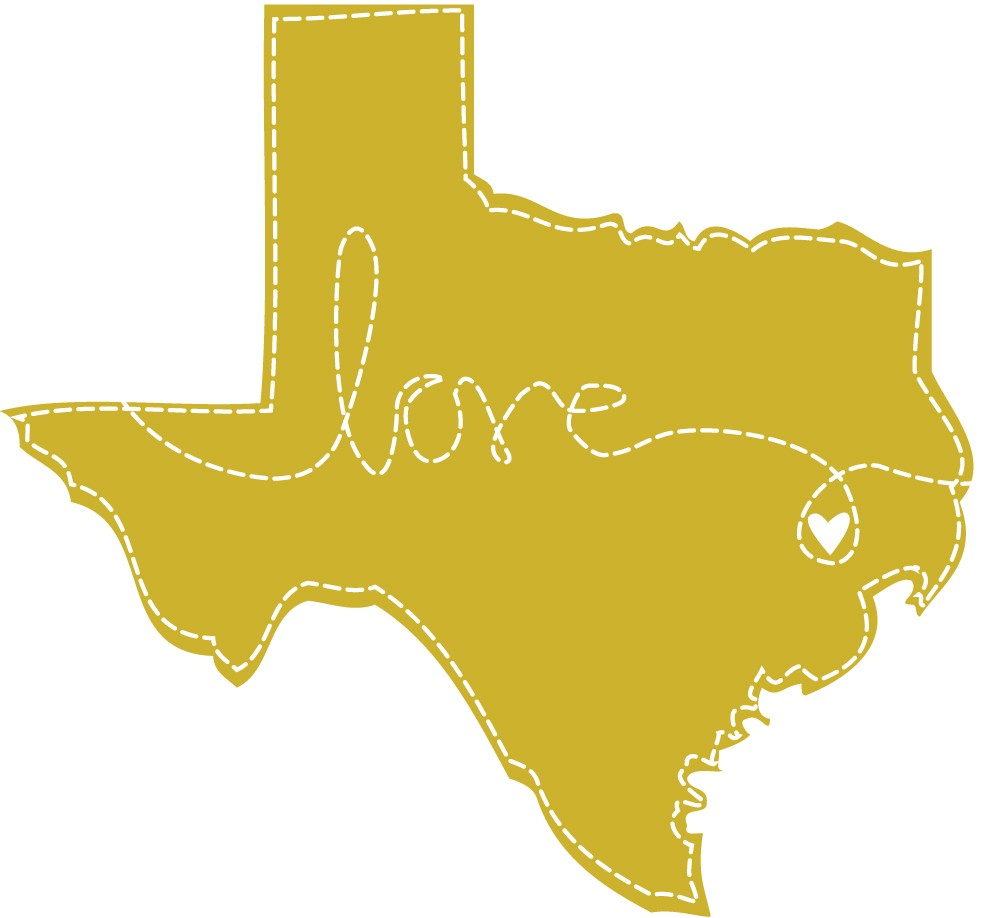 "We rise by lifting others!"  Robert Ingersoll
I hope it's a fall of sweet surprises for all of you!
What are some of the things that make fall a magical time for you?
–Mary