Sweet Memories Of My Grandpa Mecham!
Black licorice taffy candy will always remind me of the sweet memories I have of my Grandpa Mecham, my mom's dad!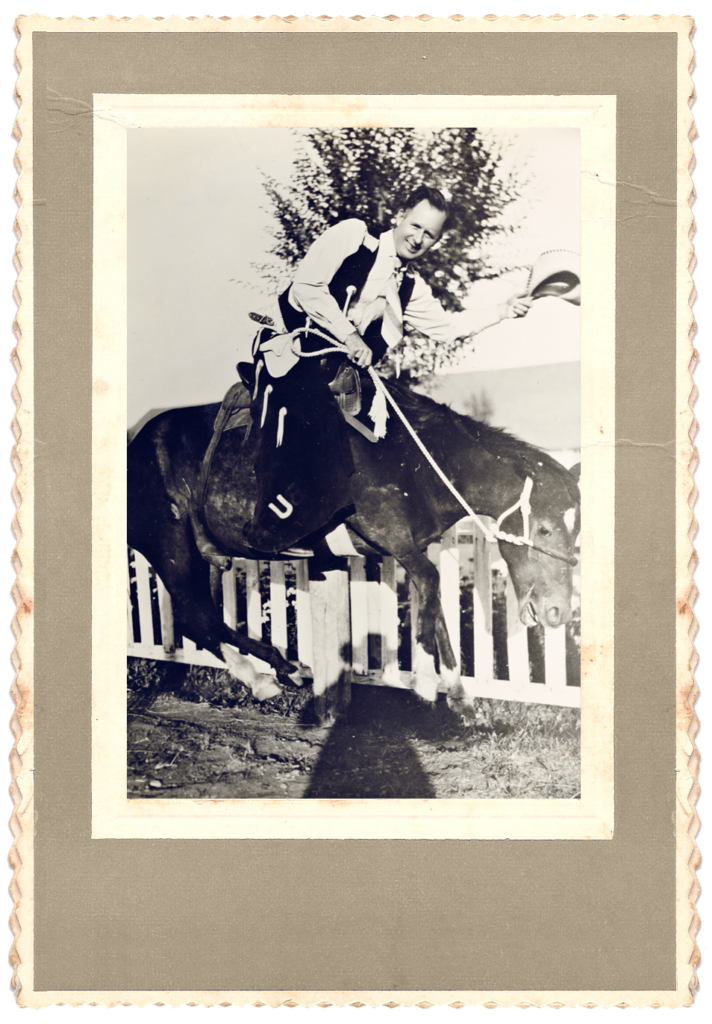 Grandpa Mecham grew up a real cowboy, raising and herding sheep during his youth.  He received his business degree by enrolling in extension classes at the local agricultural college while still working on his family farm.  When raising his own family, my grandfather worked in business, selling life and health insurance.  When I was a little girl, my grandpa was away from home much of the work week, usually coming home only on the weekends.  Typically, my grandpa would take the month of August off of work, where I remember that he'd have treats and little trinkets in his suit coat pockets.  Black licorice taffy wrapped in wax paper wrappers was always among those treats.  To this day, whenever I eat licorice taffy candy, I'm reminded of the fun, galloping horseback rides on my grandpa's back, as well as the silly rhymes and dance gigs he was always making up!
I came across this licorice caramel recipe a little while ago in a Christmas edition of a cooking magazine, and tried my hand at re-creating the soft yumminess of the licorice candy my grandpa used to bring home.
Soft Black Licorice Caramels
(Please note: Using butter not margarine and Karo brand corn syrup works best with this recipe.)
                                 1 (14 ounce) can of sweetened condensed milk
                                  2 cups sugar        1 cup butter        1/4 tsp. salt
                                  1 1/2 cups light Karo corn syrup
                                  2 tsp. Anise extract (licorice flavoring)
                                  1 tsp. black food coloring (can use food coloring paste)
Directions:  In a large heavy sauce pan, melt butter on low/medium heat, then add condensed milk, Karo corn syrup and salt.
Place a candy thermometer on side of sauce pan, being careful to not let it touch the bottom of the pan.  Stirring constantly, cook candy mixture on medium heat to 245 degrees.

Remove from heat, then add Anise extract and black food coloring.  Pour into a buttered 9×13 pan.  Cool and cut into desired pieces and wrap in wax paper.
One of my coworker's at the hospital told me that pumpkin chocolate chip cookies always remind her children of their grandma.  I also have a good friend who learned to love cooking from working beside her grandmother.  She has put together an amazing cookbook of their favorite family recipes!  What are some foods, that when eaten, bring back sweet memories for you?
Also, in honor of National Smore's Day yesterday–who even knew such a day existed–I'd like to give a shout out to Keebler Fudge Stripe Cookie Smores!  To the seasoned camper, I guess this is a well-known phenomenon!  However, I just found out about it from my daughter last weekend as we were buying  groceries to take for an evening in a nearby canyon park!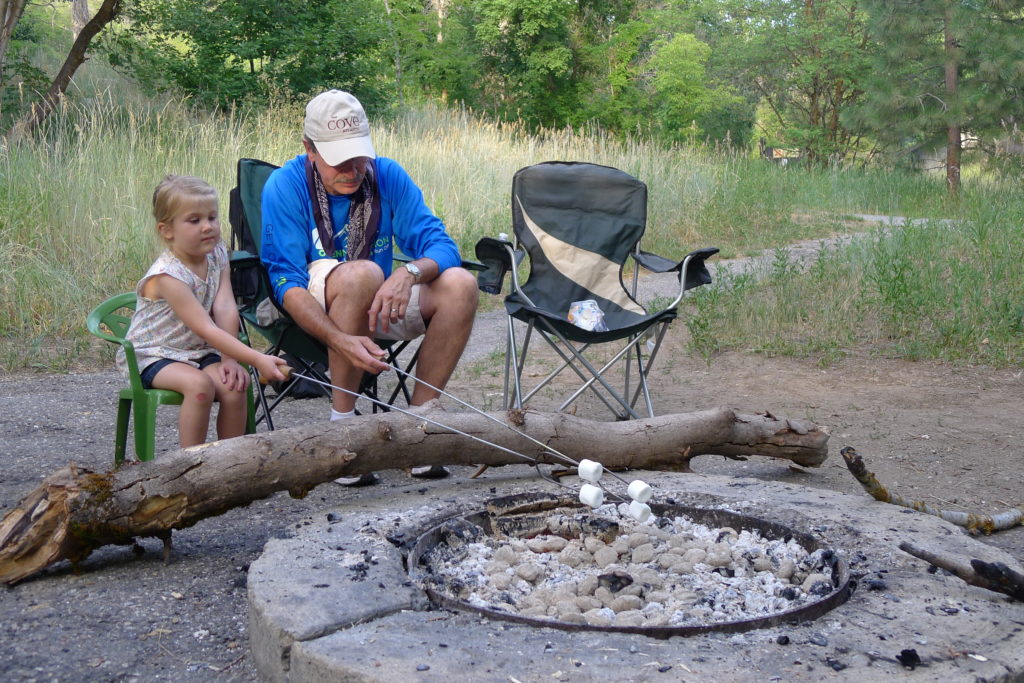 –Mary