Cinderella Days!  Back To School Edition!
In my granddaughter, Makena's case, I guess it would be the "starting school" edition, but she did attend pre-school for two years.  Just like her mom, even at her young age, Makena seems to love every aspect of school, from the social interactions, to the neat activities planned to encourage learning and creative development!
For this week's "Cinderella Day", my daughter, Malia and I planned a school shopping trip with Makena this past weekend.  (It pulled at my heartstrings a little to leave Marli behind!)  Our special outing reaffirmed again in my mind what a grown-up girl Makena is getting to be now!  We all had so much fun, and it was indeed a special day that I will forever treasure as the lucky grandma to this darling, precocious little girl!
This is the darling face that greeted me as I pulled in to pick up Malia and Makena for our "girl's day" of school shopping!  (This melts my heart!)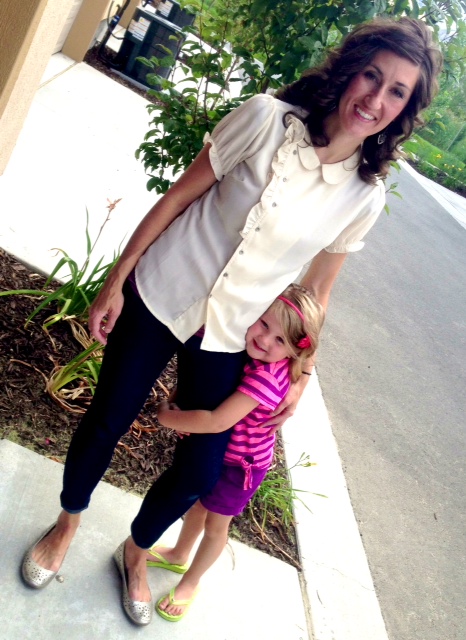 In keeping with tradition from when Makena's mom was a little girl starting school, we all headed out for a fun day of school shopping.
Right off the bat, we found the school shoes of Makena's dreams! Malia was probably a little less inclined to buy the more trendy "light-up" shoes, but compromise was the name of the game, and it played out like a charm!  I was so impressed with their mother-daughter negotiation skills!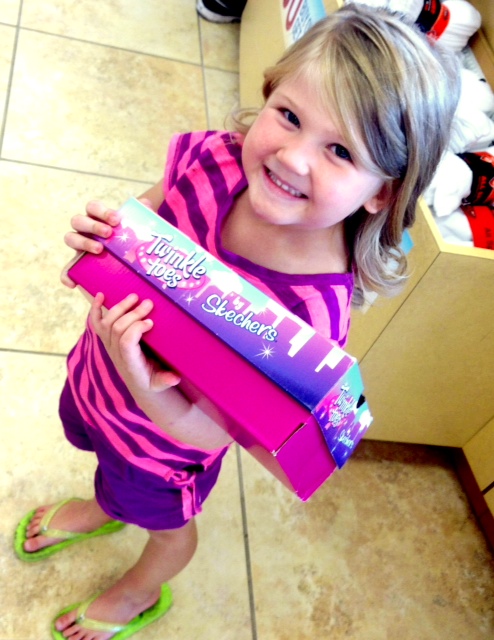 Holding onto them like her life depended on it, Makena was very happy to wait in line to buy her new school shoes!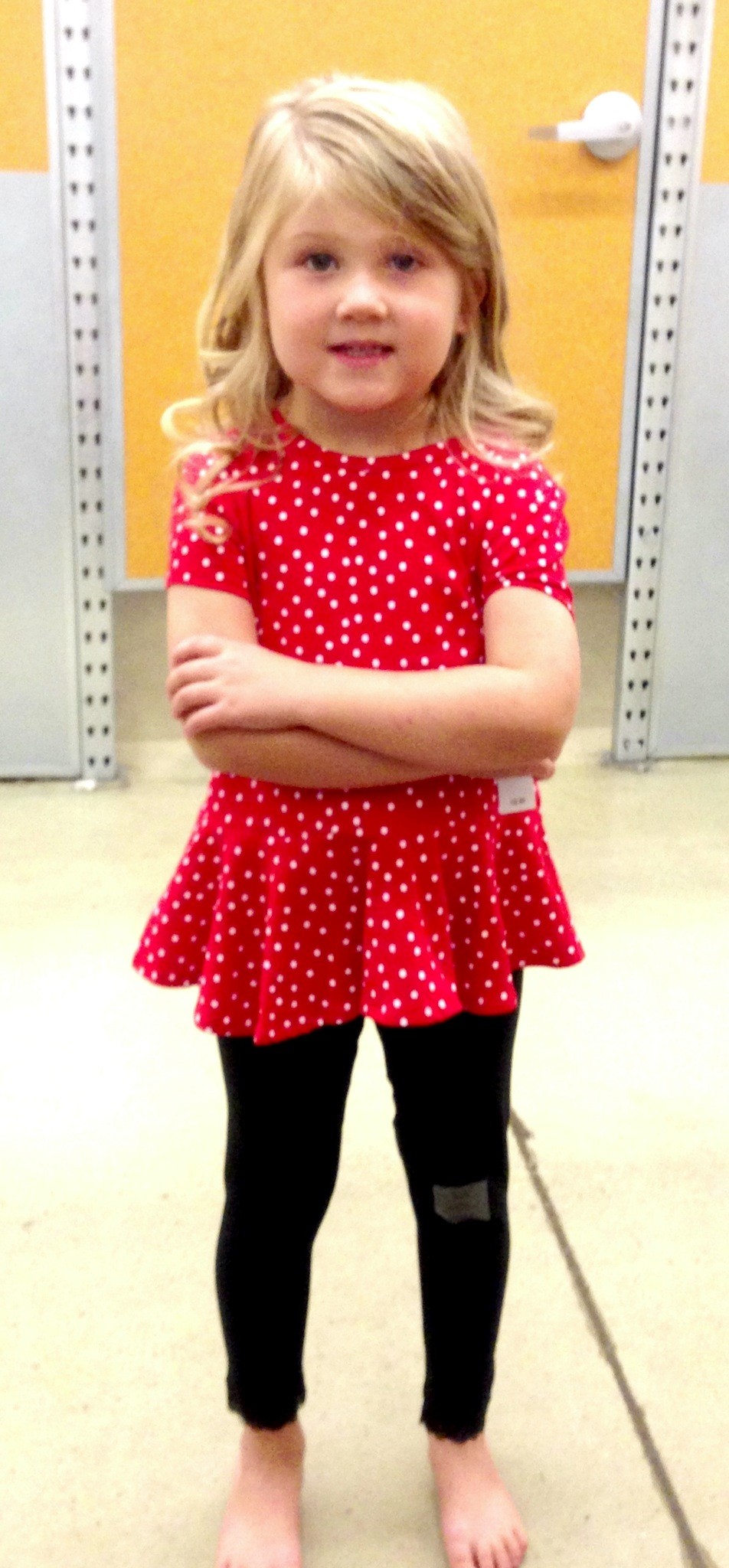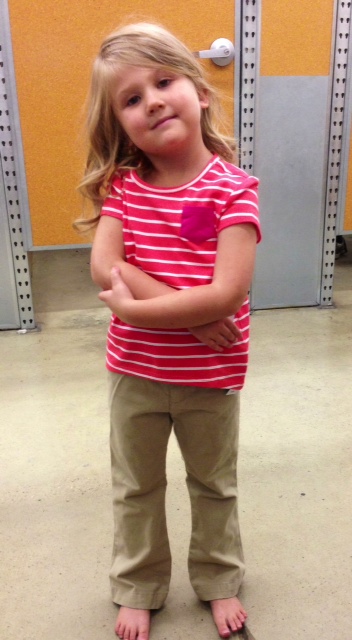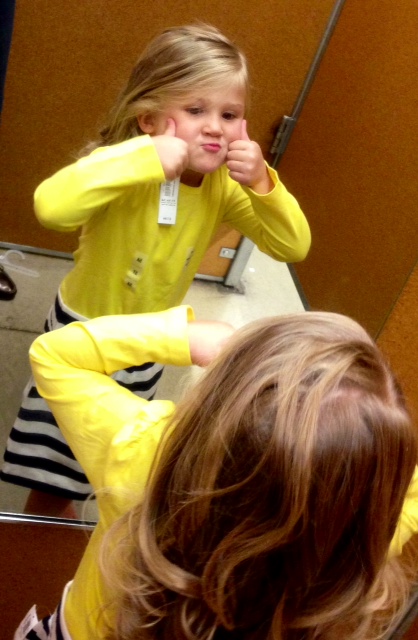 Sometimes the "real fun" of school shopping is the silly banter that goes on as the clothes are tried on and modeled.  Makena was a willing participant…what a hoot!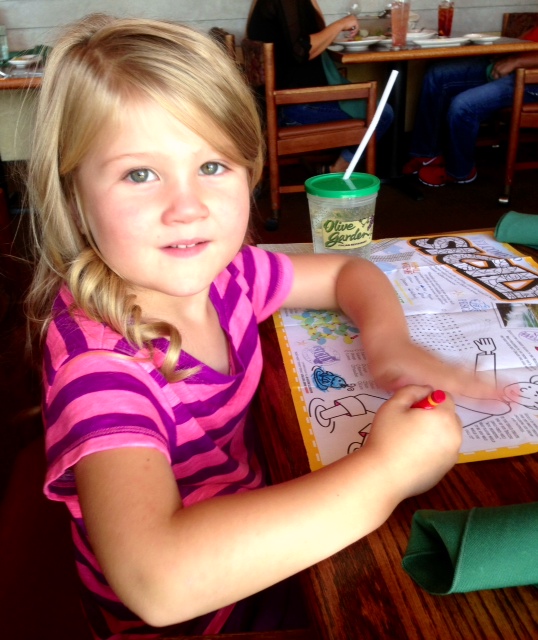 We enjoyed a nice lunch break at Olive Garden, Makena loves their salad!  Just like I used to do when my kids were little, Malia reminded Makena of her "restaurant manners"–Makena was a doll!  I still say one of the best things in life is seeing your own children being great parents!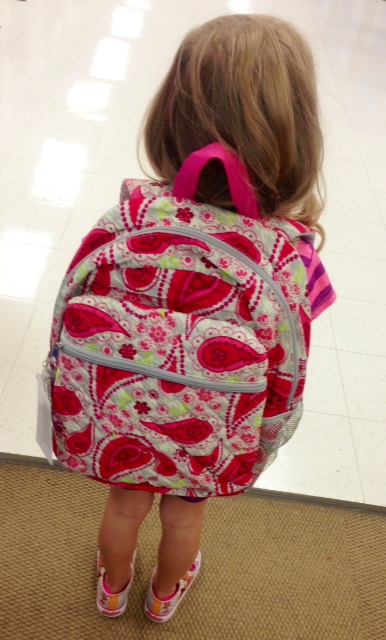 Buying a back pack put compromise tactics to good use again…I marveled at Malia's skill of being a diplomatic negotiator while still maintaining her dignity and Makena's composure!  Funny story, when Makena spontaneously ran down the store aisle wearing this back pack, she exclaimed, "I will be able to run fast for the bus with this back pack!"  I thought she said, "I will be able to run fast from the boys with this back pack!"  Needless to say, we all had tears of laughter running down our cheeks; we had to pull ourselves together at the check-out counter!  (Although, Makena won't readily admit it, I think Malia and I can both vouch for the fact that she does like boys–a little bit anyway!  The boys love Makena!)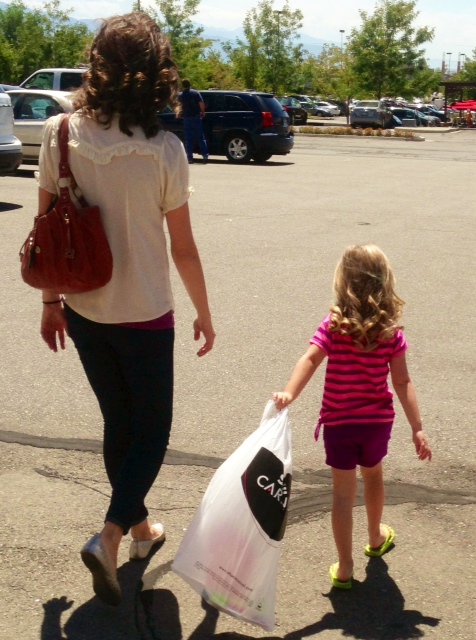 The end of a perfect day!  I think we all know that school shopping with our kids and grandchildren is about a lot more than just shopping!  My cup truly runneth over!
What are some fun experiences you've had while school shopping?  I've got some fun "starting a new school year" traditions that we have in our family coming up…be thinking of some of yours–I'd love to hear about them!

–Mary