A Fine Winter's Night Meal!
The older I get, I'm finding that I enjoy winter a lot more from some vantage point within the cozy walls of my home!  Even better, is when it's cold and snowy outside and I'm gathered around the kitchen table for a nice, warm meal with my family!!!

Savory Goulash Casserole!
One of my very favorite winter meals is a savory Goulash casserole recipe passed onto our family from my sweet mother-in-law, Norma Wilding.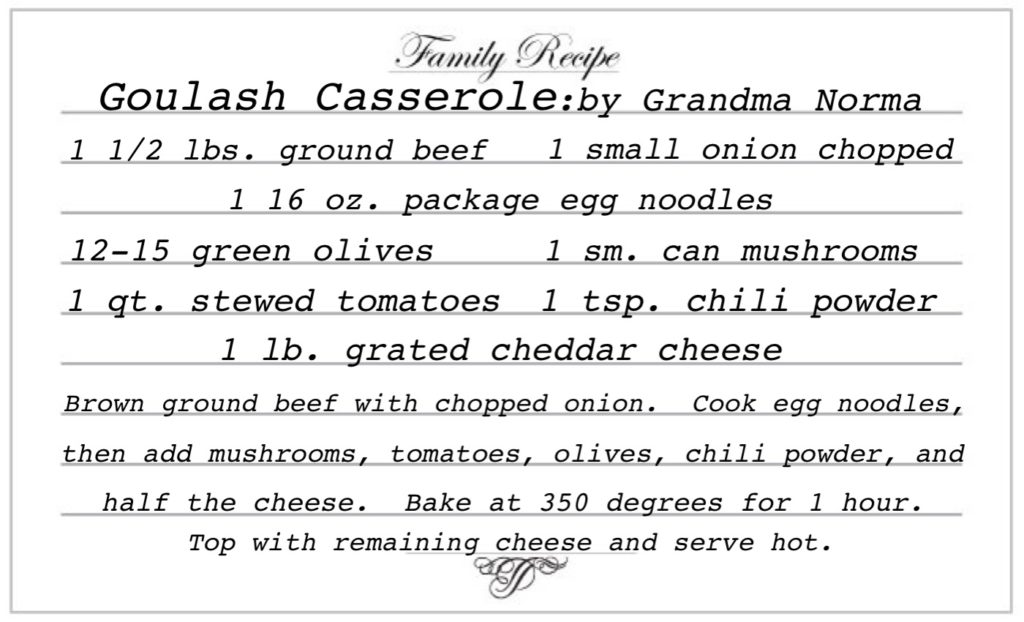 You can use any kind of pasta noodles, I just like it with egg noodles the best.  I also add a little more chili powder, simply because it adds a nice extra punch to the casserole.  This is such an easy casserole to make–you'll love it!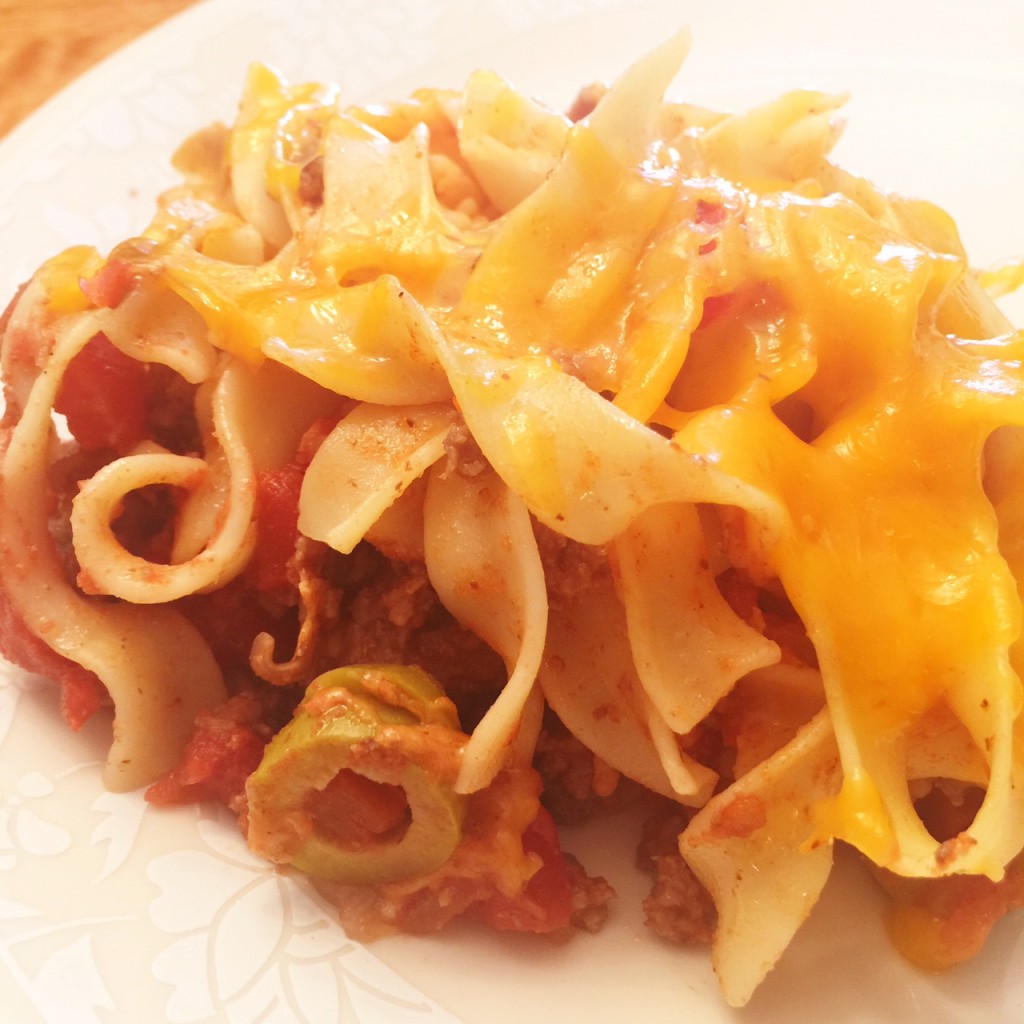 The first time I bought the ingredients for this casserole, I could have never imagined how they'd come together to make such a tasty dish!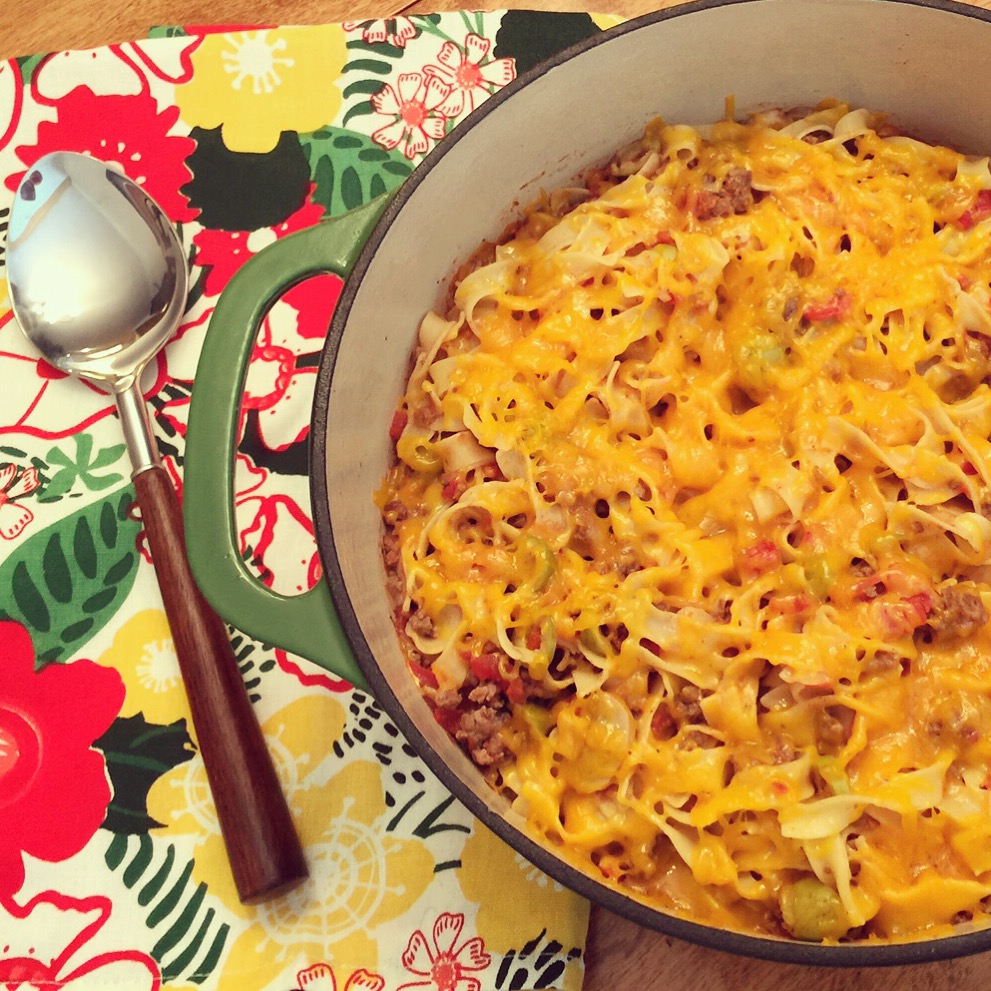 Homemade cornbread slathered with honey goes perfect with this Goulash casserole!  You'll find our family's favorite cornbread recipe here.
I'd love to know what some of your favorite "winter foods" are!
–Mary