Spring Baking!  Easy Orange Rolls!
One of my guilty pleasures is watching some of the cooking shows on The Food Network Channel–not because I secretly wish I was a renown chef or baker, but because I'm truly enamored with the delightful creations the talented people on these shows can make!  I would love to have The Barefoot Contessa, Ina Garten, make me brunch…after all her food motto is: "Baking is sharing!"  (Did you know she was a White House budget analysts before she decided to follow her dream to own a specialty baking shop in the Hamptom's!)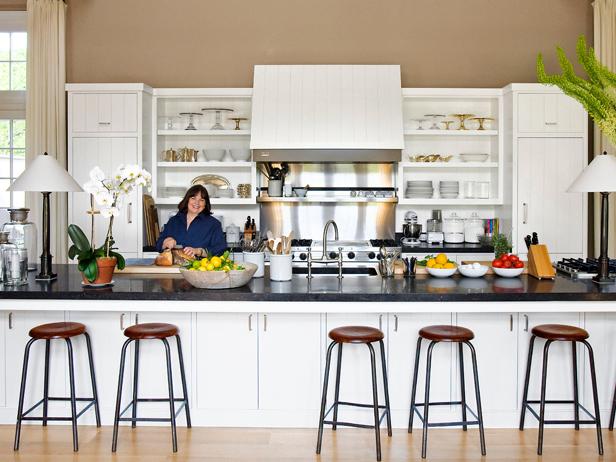 Ina Garten's casual style and easy, down-home recipes make you believe that she wouldn't even mind it if you pulled up a stool in her kitchen and snitched a taste!
Lately, it's been fun to relax on recent Sunday evenings and get into the baking spirit while watching, "The Spring Baking Championship!"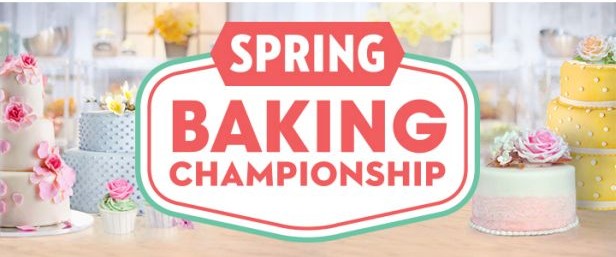 Seriously though, the amazing concoctions the contestants on this show come up with are beautiful works of art and look so delicious–wish they needed another judge! 
Watching this show made me think of our family's Orange Roll recipe that I've often baked this time of year, since my mom's birthday fell right after Mother's Day on May 16th, and it was one of her favorite things to have at her birthday dinners!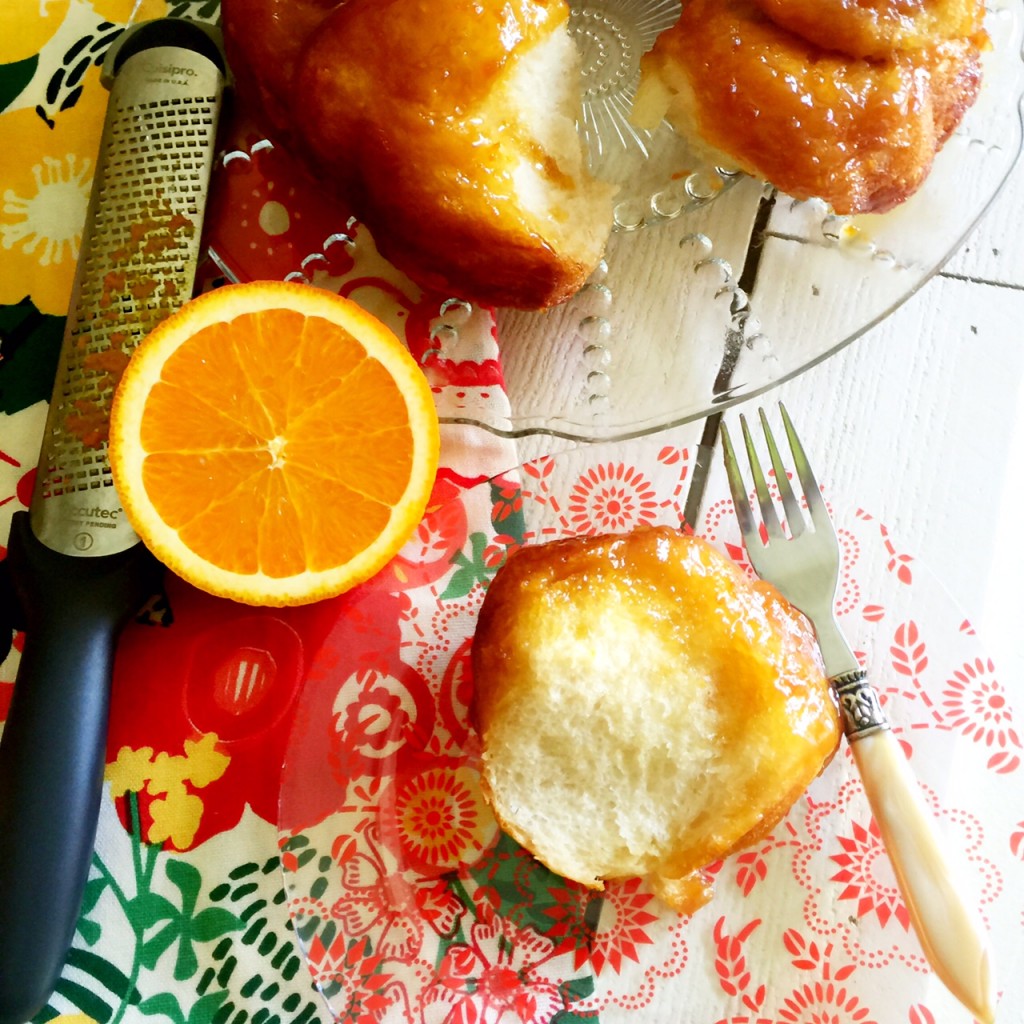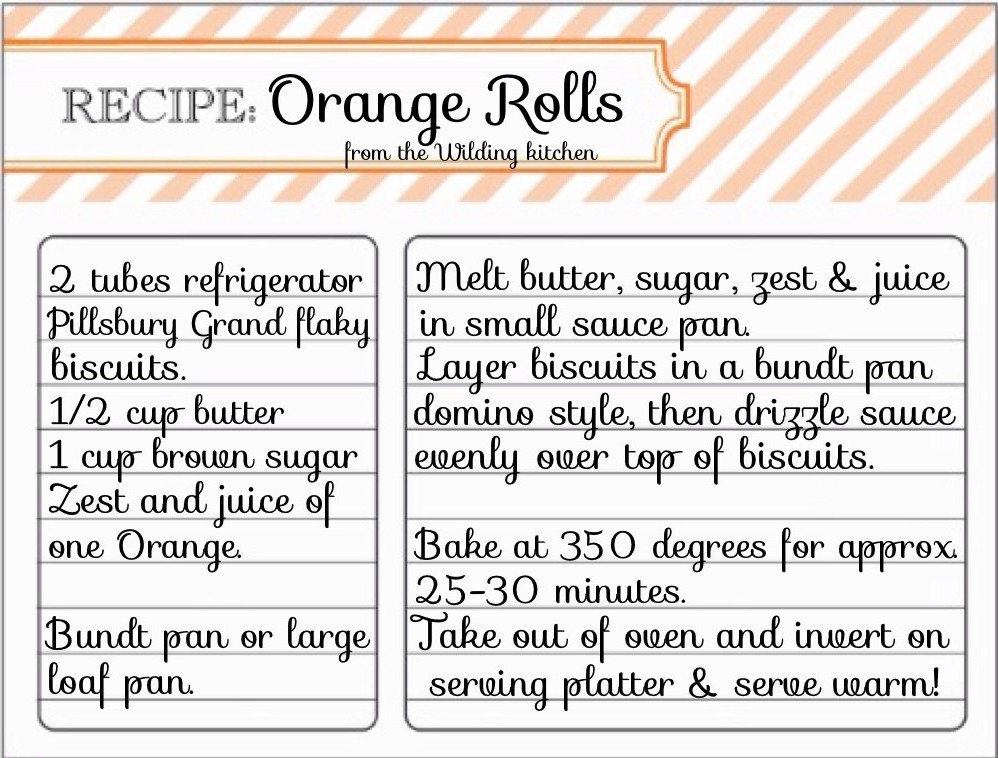 So easy, right–and yet they look so fancy…your family will think you slaved over them all day!  Sometimes I'll do half granulated sugar and half brown sugar for a lighter glaze.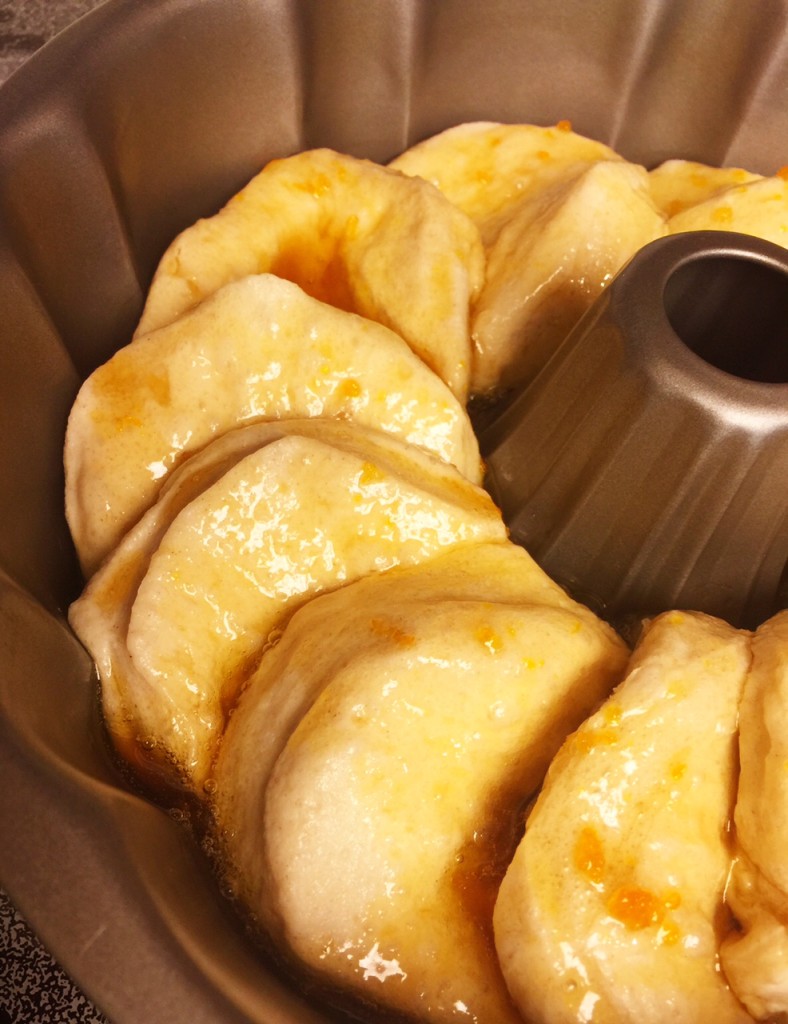 Here are a couple of other quick tips: I 've found that if I don't stack the domino layers too close together, the inside of the rolls bakes evenly with the outer layers.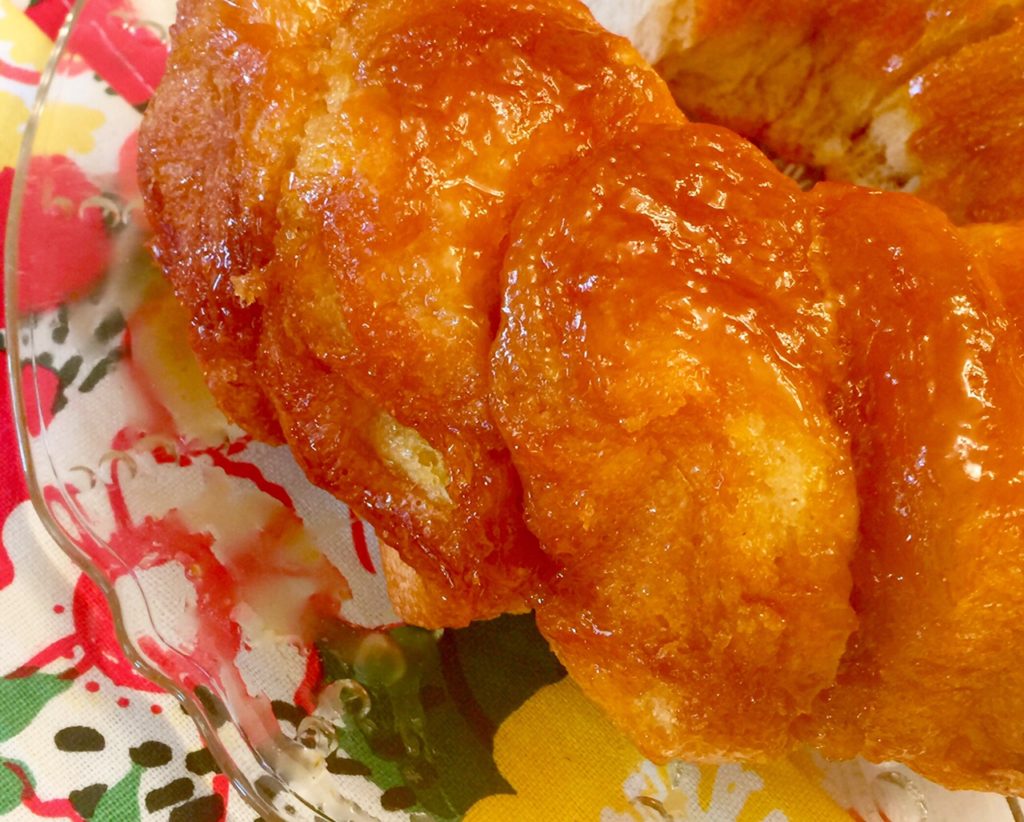 The rolls should be a golden brown when they're finished baking, so about half way through the baking time, so I usually cover the top of the bundt pan with a piece of foil while the inside layers finish baking–if your oven bakes hot, you may only have to bake the rolls for 20-25 minutes, just check to make sure the middle is done.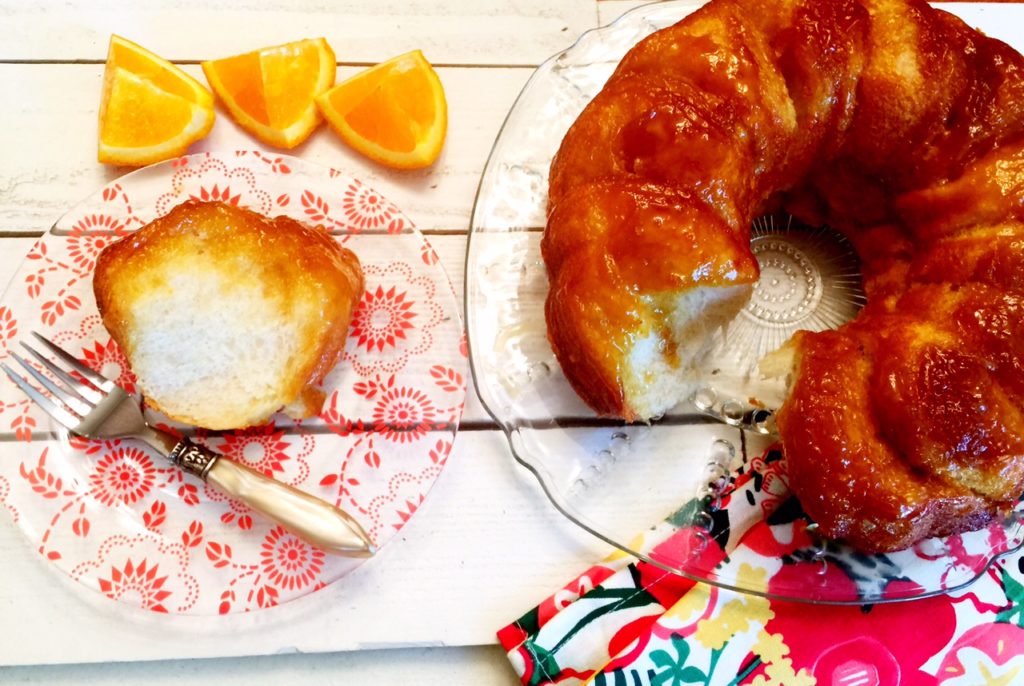 This orange roll recipe is so easy you could make some for dinner tonight…and if they're are leftovers, all you do is zap them in the microwave for a few seconds!
Happy Spring and Happy Baking everyone! 
What's a special recipe that's all about spring baking for you?
–Mary