Cinderella Days!  Two Fun Busy Worker Bees!
The work ethic exhibited by Cinderella in the classic Disney movie, is alive and well in my darling granddaughters!  
Despite the outdoor construction going on around our house this summer, I didn't want the dusty mess to hamper the fun I enjoyed with my two sweet granddaughters when they came to visit.  My worries were quickly put to rest though, as soon as I realized that Makena and Marli thought cleaning up my patio was just another opportunity for us to share a fun afternoon together on one of our recent "Cinderella Days"!
In his book, Life's Greatest Lessons–20 Things That Matter, author, Hal Urban, points out that "…work and fun aren't opposites!"  My cute granddaughters emulated this perfectly as they helped me clean my patio!  Just like busy, little worker bees, Makena and Marli happily flitted from one job to another while they chattered and laughed with delightful, synchronized energy and teamwork!  I was mesmerized while watching them work beside me!
Makena and Marli almost seemed to have an unspoken language as they worked together…while one sprayed on the cleaner, the other followed and wiped up afterward!  They especially enjoyed using grandpa's air compressor to blow the dust off the wicker furniture!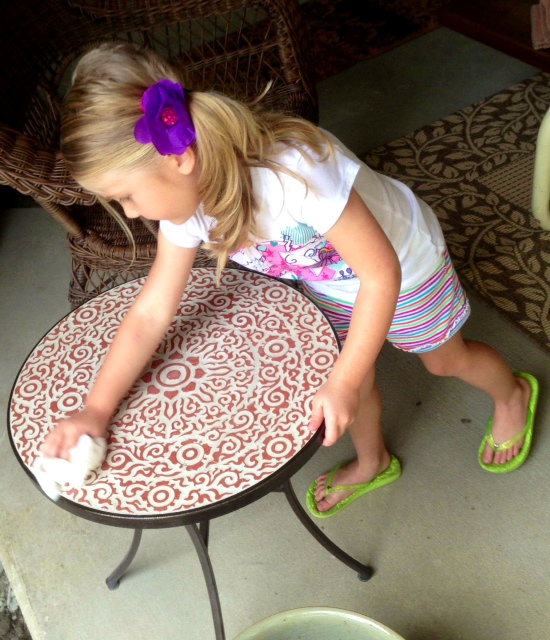 I believe there is no greater feeling of satisfaction than that of completing a task and knowing you've done your best!  Even at their young ages, my daughter and her husband have obviously done a great job of helping their girls enjoy good work habits!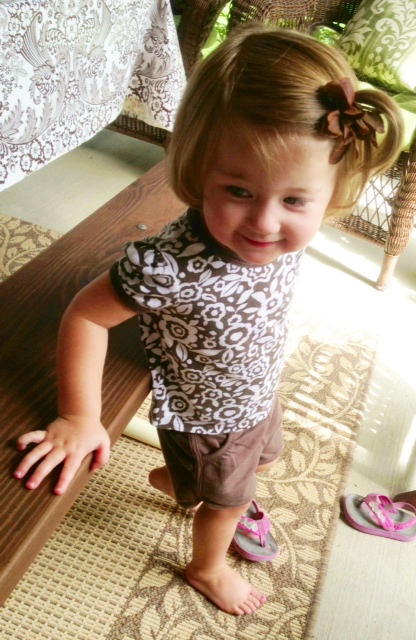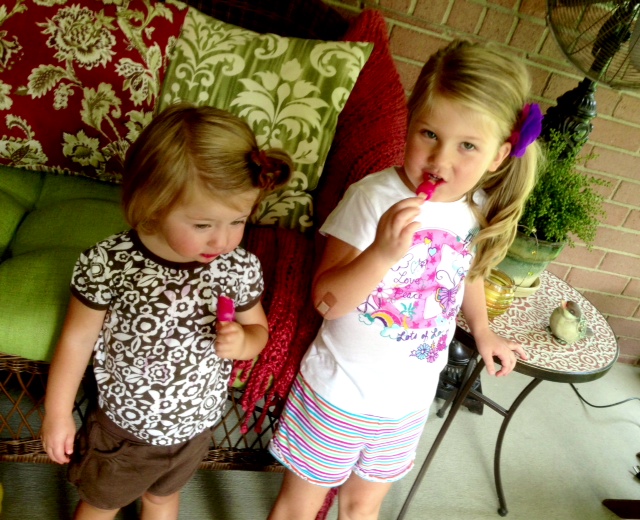 It's important to have children see that we can laugh, play and have fun while we work!  Marli reminded us to take time to admire our efforts!  I think it's also good to enjoy a little reward for your hard work too!
"The harder I work, the more I live!"  George Bernard Shaw (playwright)
I'd love to hear how you make work fun in your families!
–Mary
Also, as the baseball season gets closer to the playoffs and the upcoming World Series, I want to give special recognition to my granddaughter, Makena, and the great job she did playing on her t-ball team this summer!  My husband and I loved watching our children play baseball and softball throughout the years when they were growing up, so it was fun to see Makena carry on the tradition with such enthusiasm!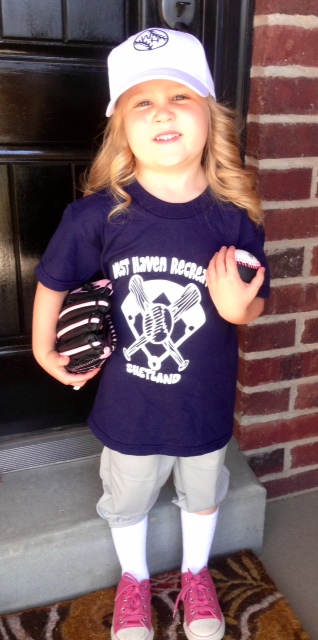 Cute princess girls not only work hard, they wear ball caps too! 
XOXO!