A Delicious Pumpkin Roll Recipe!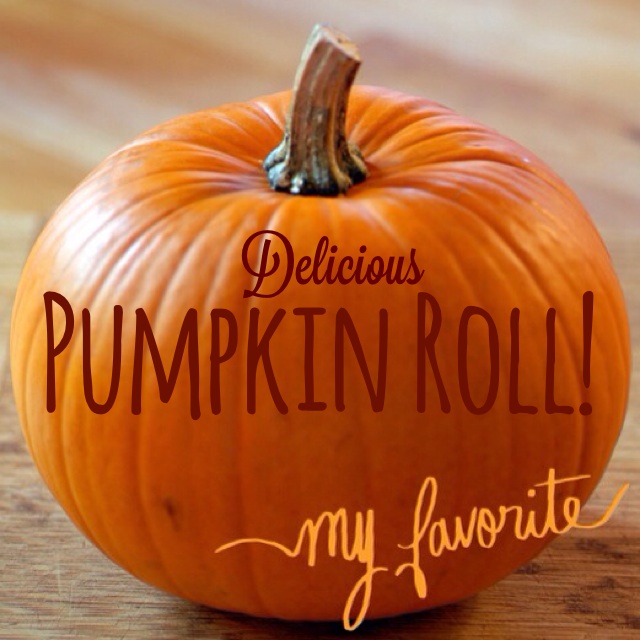 As promised in my Fall Favorites post, here's our family's favorite Pumpkin Roll Recipe: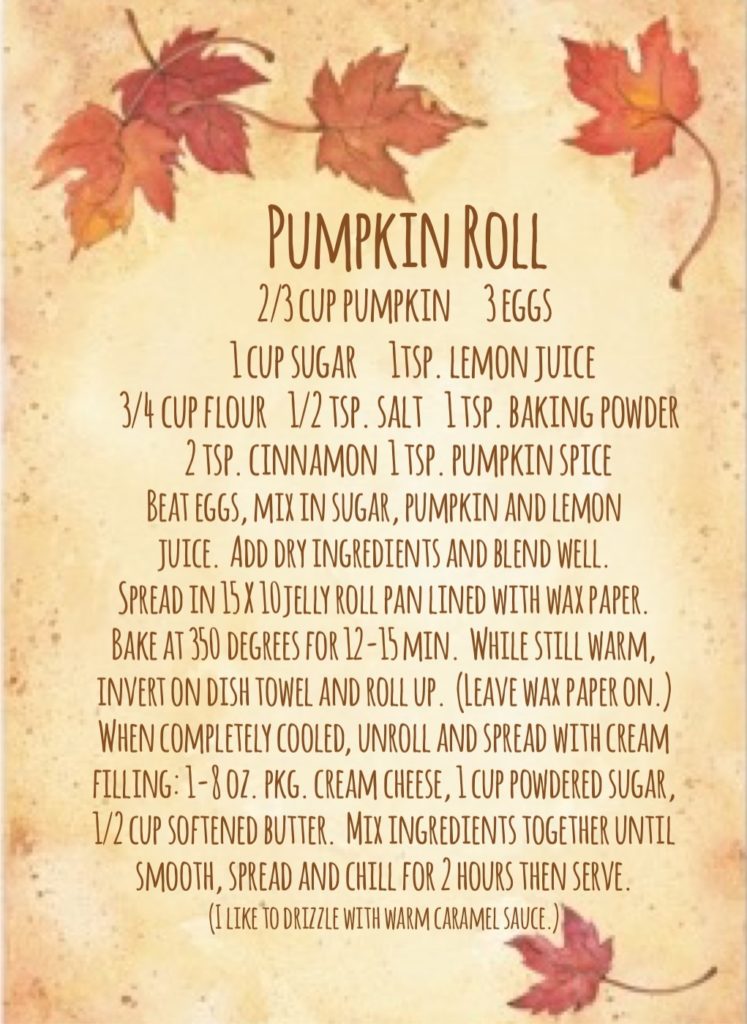 The cream cheese filling is sooo good! Since the pumpkin roll stays good in the freezer for a week to 10 days, you can make it ahead to serve later at your upcoming holiday gatherings. (Take roll out of the freezer 10-15 minutes before serving. It cuts best with a serrated knife.)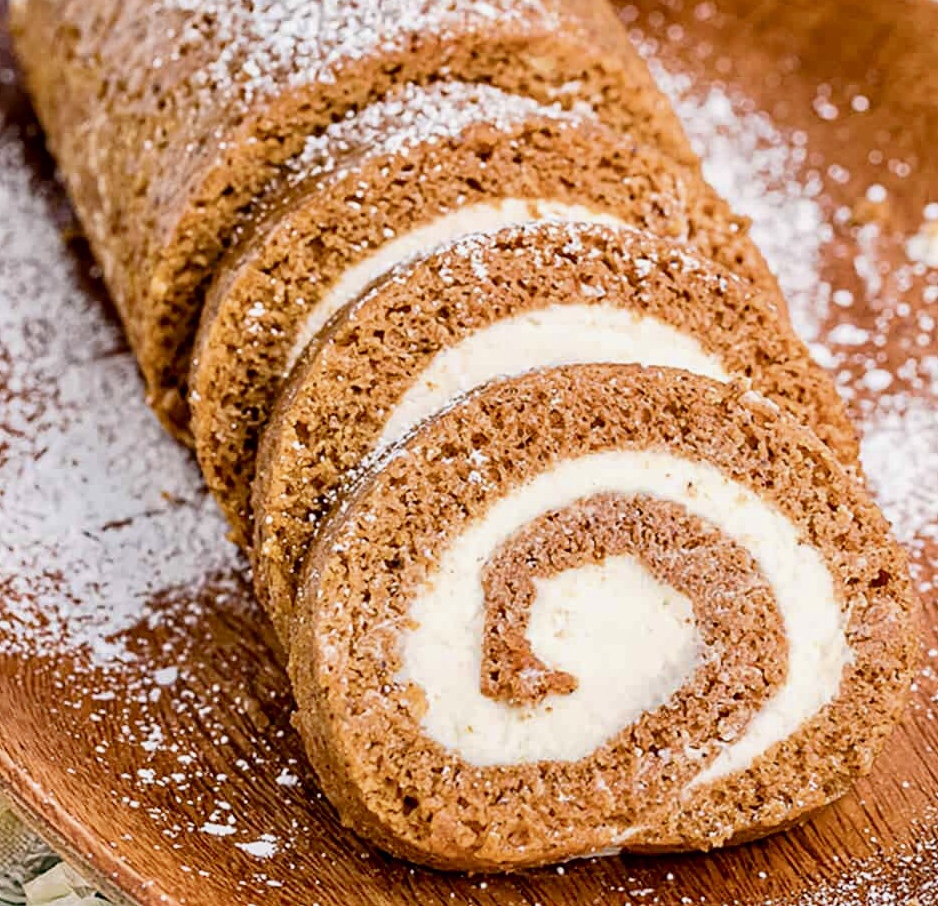 This would make a nice addition to the pies and other desserts you serve on Thanksgiving Day! Mini pumpkin rolls would make fun holiday gifts for neighbors too!
Are you a pumpkin dessert lover? What are some of your favorites?
Hope you ENJOY trying this yummy recipe!
–Mary