Creating Your Home Sweet Home!  Seasonal And Holiday Décor!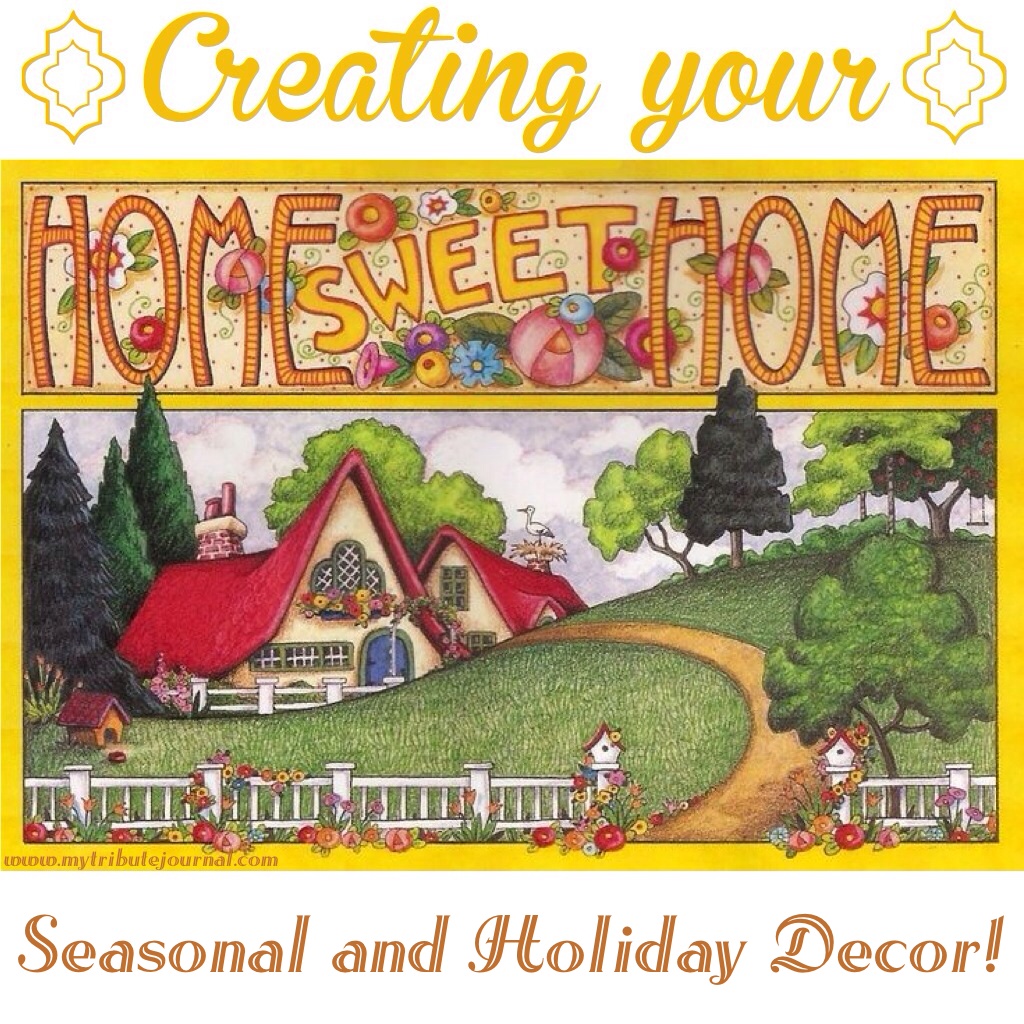 I think you'll agree that some of our fondest memories focus around activities and events that take place in our homes during the various holiday seasons!  So often, a big part of those memories is associated with the unique decorations we use to set a festive mood during these special times!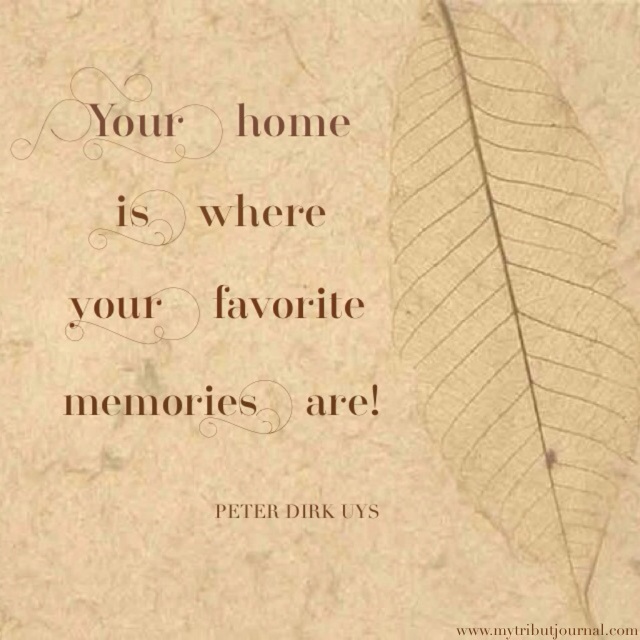 With Halloween, Thanksgiving and Christmas fast approaching, it's fun to pull out of storage all those treasured pieces we love to decorate our homes with for each holiday season, as well as buy or make a few new ones.
A few years, ago my husband and I went on a holiday house tour sponsored by a local design and art store.  Seasonal décor literally abounded in each room of the beautifully decorated homes we visited.  It was so much fun to hear the stories behind some of the holiday pieces that had been collected over the years and held sentimental value for the homeowners.  With this in mind, for this special edition of "Creating Your Home Sweet Home", I have asked my good friend and fellow nurse, Hayley, to share some of her thoughts on interior design, (she just moved into her cute house) as well as some of the fun things she's done to get her home ready for Halloween–including a couple of great DIY projects.
From Hayley:
When I'm not comparing my home to another, or decorating to win approval of others, I love to decorate!  My philosophy: Decorate for ME, and surround myself with things that I love!  My décorating favorites are things that are nostalgic, inspirational, or homemade.
Here's a few for this season:
Paper Book Pumpkin–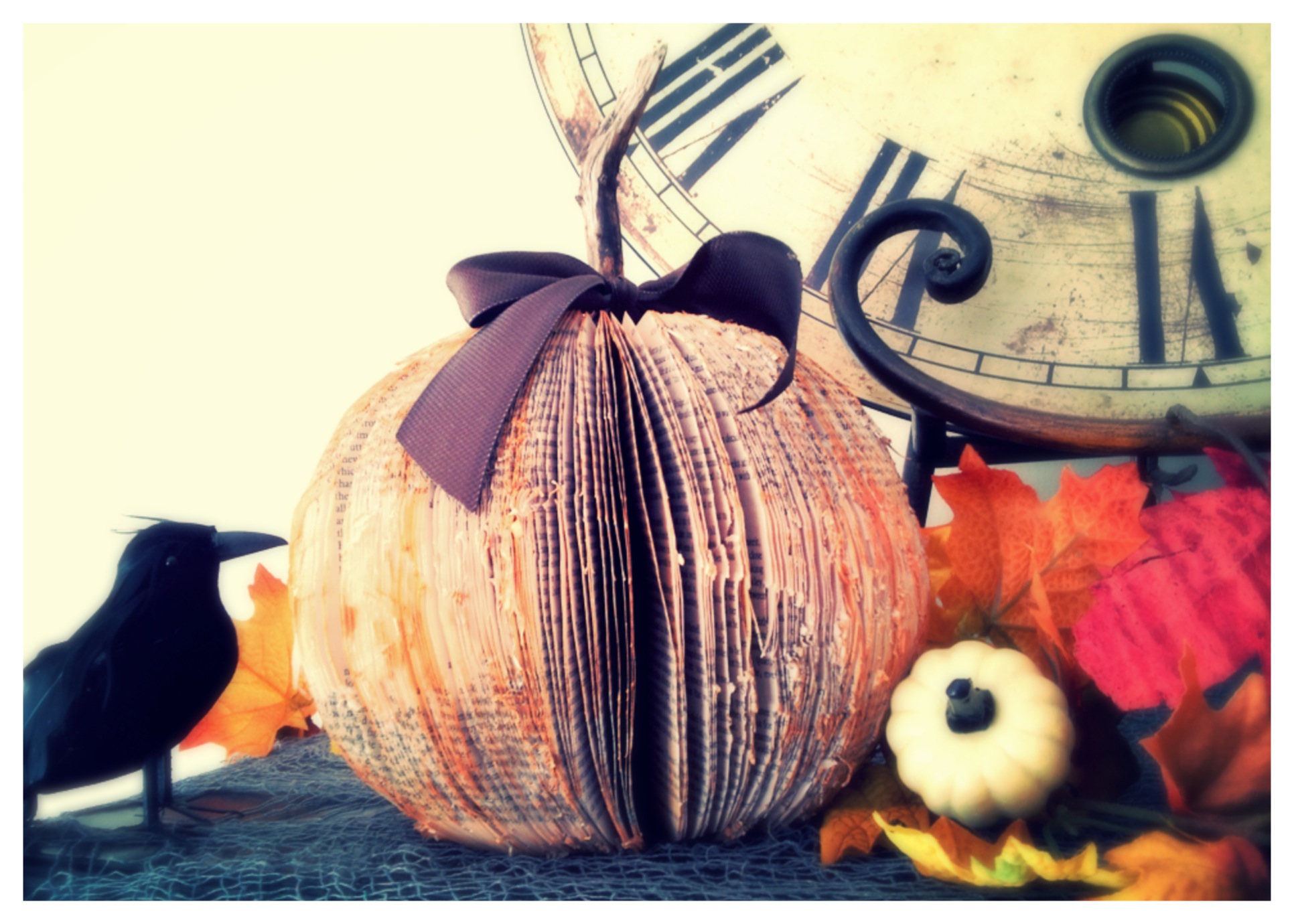 Simple and Thrifty…but takes some patience!  This project requires a thick book, one of about 350 pages or more.  I found mine at Deseret Industries (our local thrift store) for only 50 cents..  Here's a link for a tutorial that I found online.  I inked mine with an orange stamp pad, but that's optional.  (I love the touch of orange color Hayley added!)
Crows–not homemade…but a great find–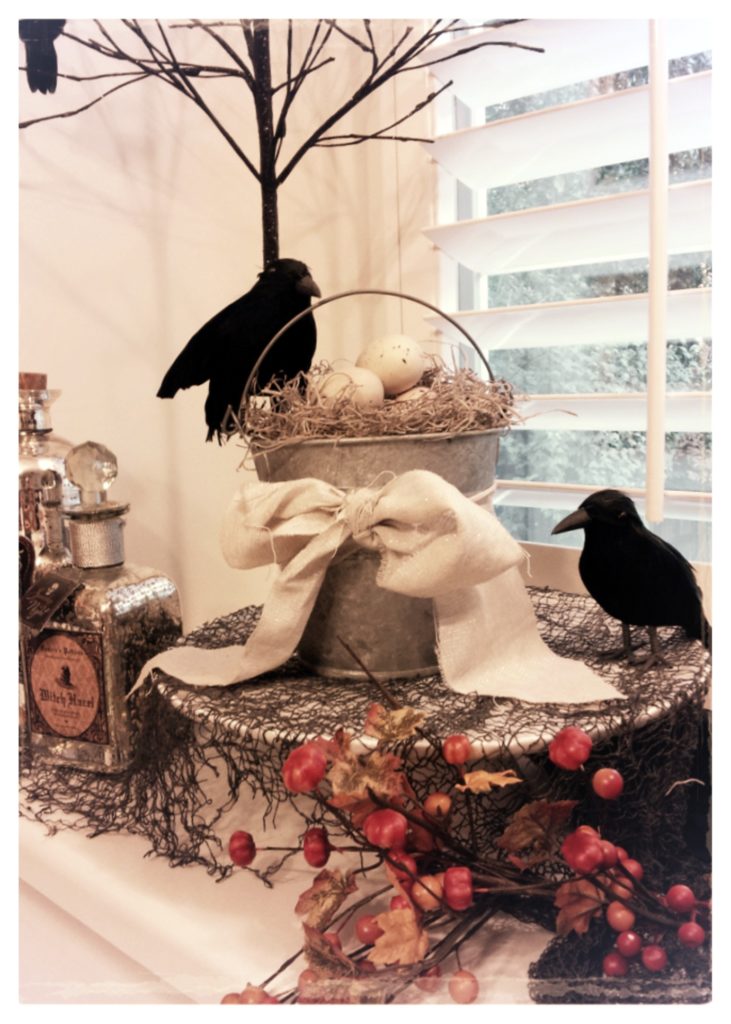 I found these crows at the Dollar Store.  I have a few perched here and there.  My kids love them! 
Burlap and Ribbon Wreath–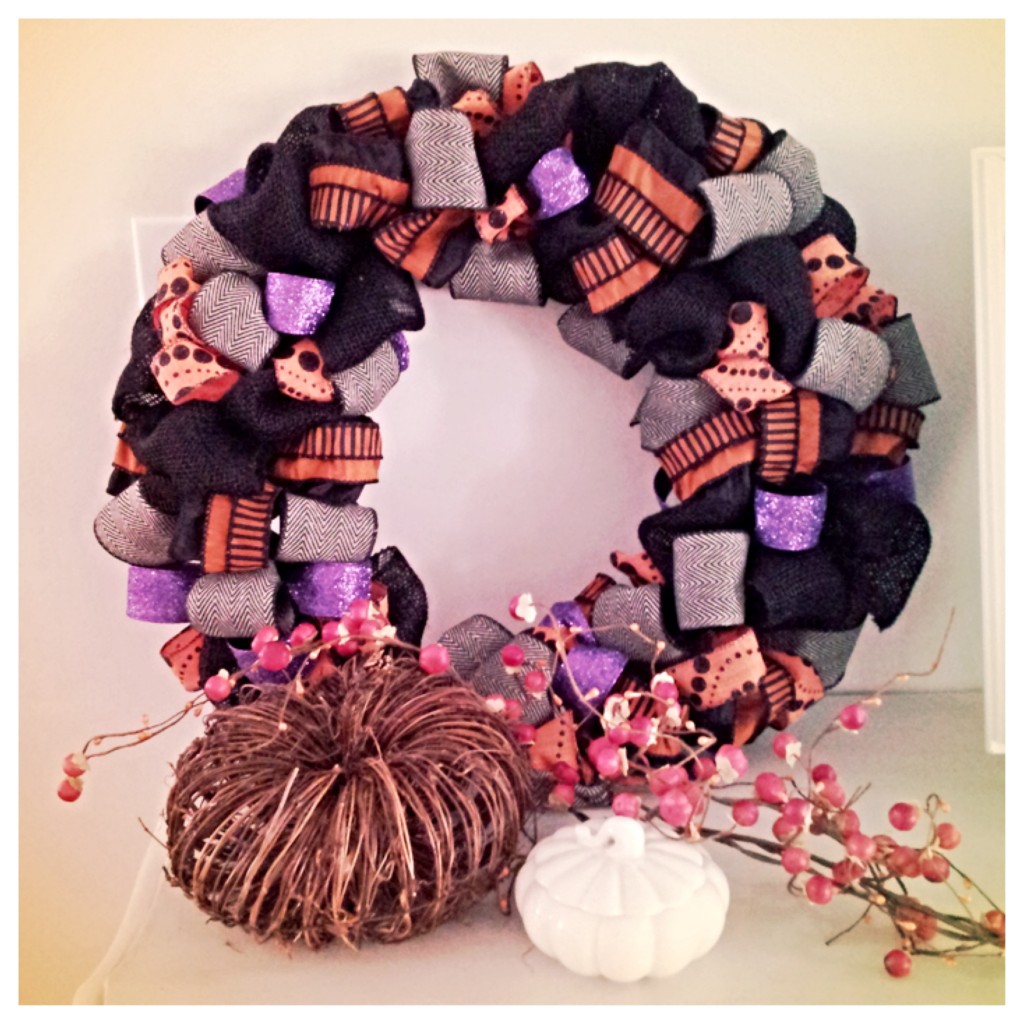 Here's the link to a tutorial on the basics of this wreath.  The choice of burlap and ribbon is up to you.  (The mix of black burlap and ribbon is so perfect–and seriously, that herring bone ribbon…!!) 
Spring Wreath…Spookified–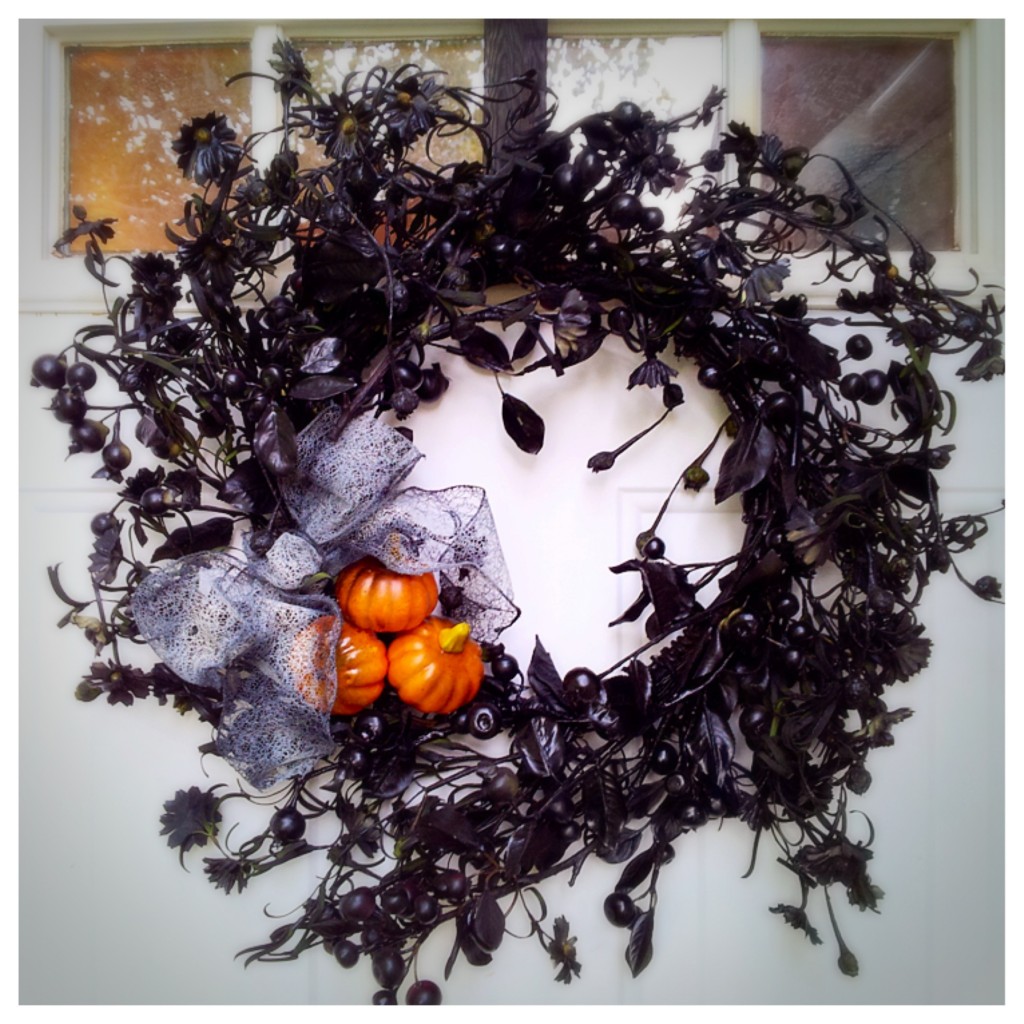 I had a spring wreath that I fell out-of-love with.  Rather than just get rid of it, I transformed it.  I lightly coated it with black spray paint.  I wanted some green to still show through a little.  I added the ribbon and pumpkins after.  (Is this not a great idea!  It is obviously a unique and inexpensive wreath that makes all who visit want to go inside and share more of Hayley's holiday spirit!)   
Thanks, Hayley!  I am truly inspired by your holiday sense of style without feeling too overwhelmed to try tackling one of these projects!
My daughter, who lives in New York City, sent me these pictures of other simple, seasonal décor ideas.  Since Mandi's space is somewhat limited for storing a lot of decorations, she will often just display fruit and other things from nature that she finds outside or at a Farmer's Market to give her cute apartment a fun, holiday feel!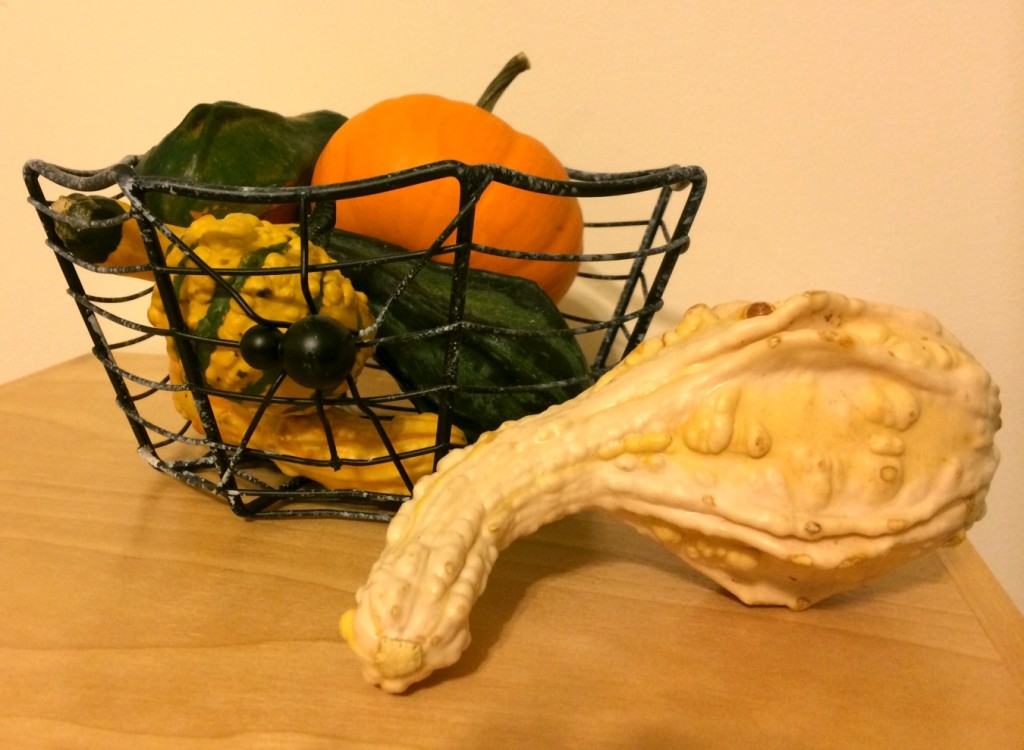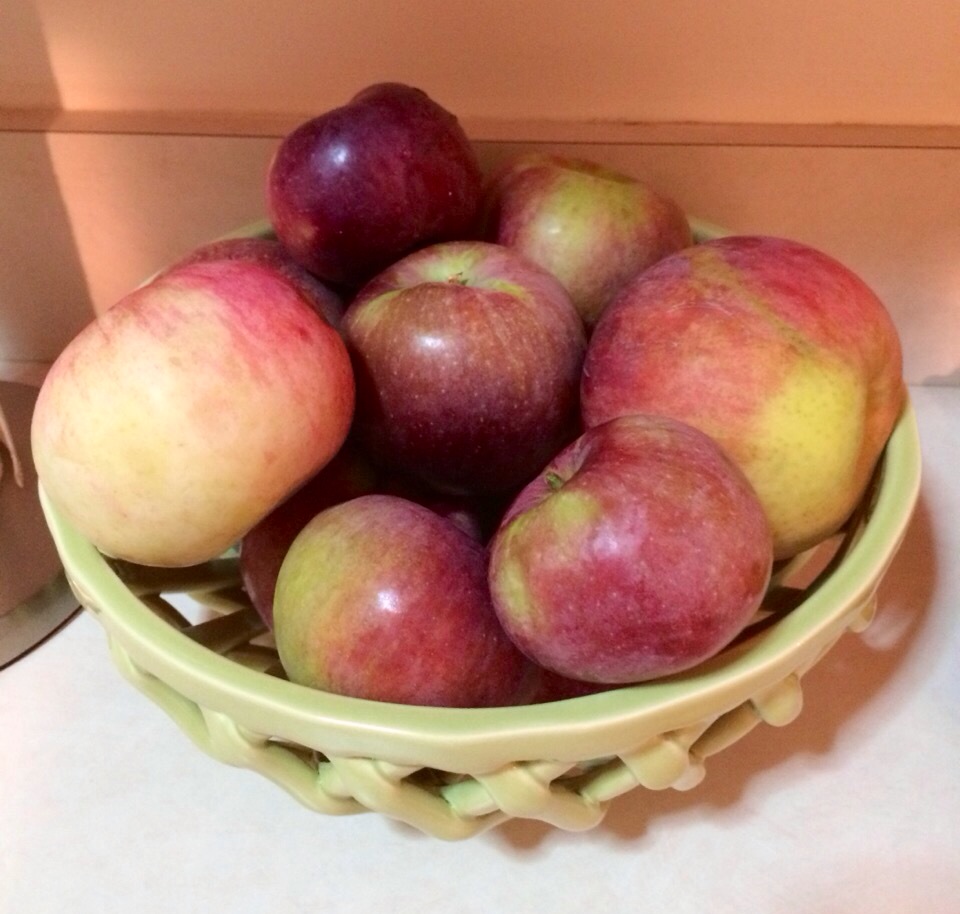 The great thing about these apples is Mandi and her husband picked them at an orchard just outside the city! 
When you enter my other daughter, Malia's home, some of the first things you will see as you peer inside are the neat decorations she puts up on her fire place mantle; they set the tone for each holiday season and draw you in to see more!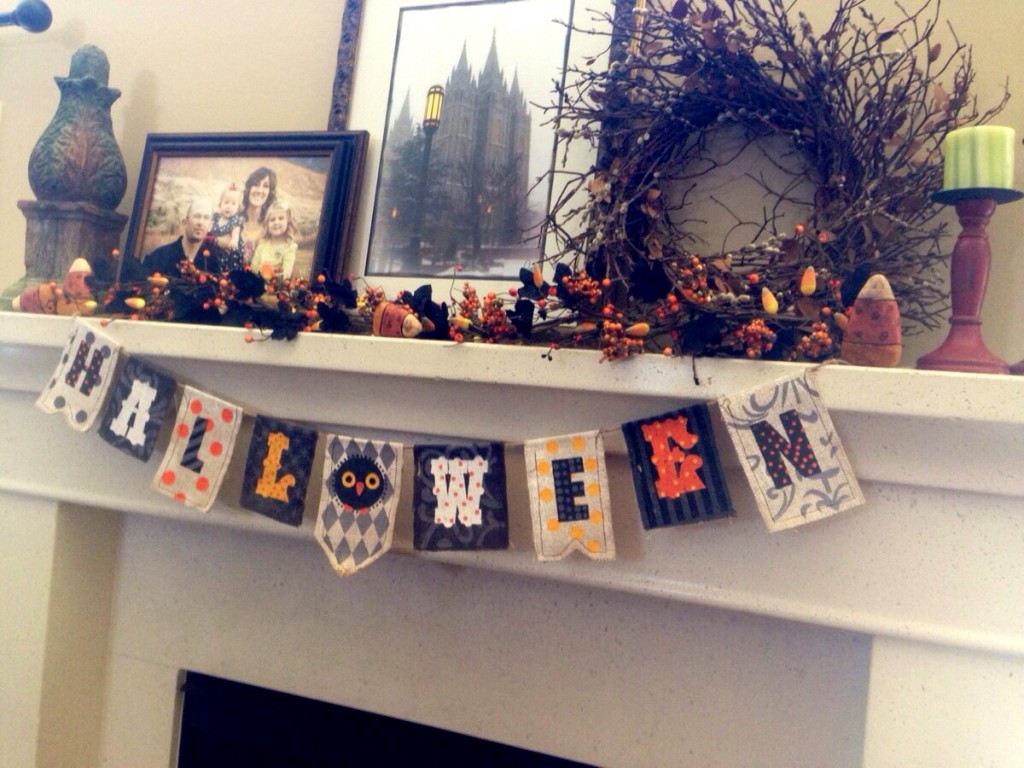 Most importantly, I hope that the upcoming holidays are filled with happiness and special times spent with those you love!
I'd love for anyone else to share some of your holiday traditions and decor in an upcoming "Creating Your Home Sweet Home" feature, just click on the "Contact Me" header on my home page and send me an e-mail.  It's always fun to catch a glimpse into how others live and celebrate the holidays!
–Mary