Patio Potluck Picnics!
As we officially celebrate the end of summer this weekend, it's hard to say so-long to all those things that make summer such a great time of year.  Luckily, the fall season still provides great weather to linger outside with family and friends so we can enjoy a few more patio potluck picnics!
 "Anyone who has taken a place at a picnic table, has a checkered past!"  John Kintz
I'm not exactly sure what it is about gathering around a picnic table…..the food seems to taste better, the conversation and laughter flows a little easier, maybe that's why my husband and I love eating outdoors on fun, quaint patios every chance we get!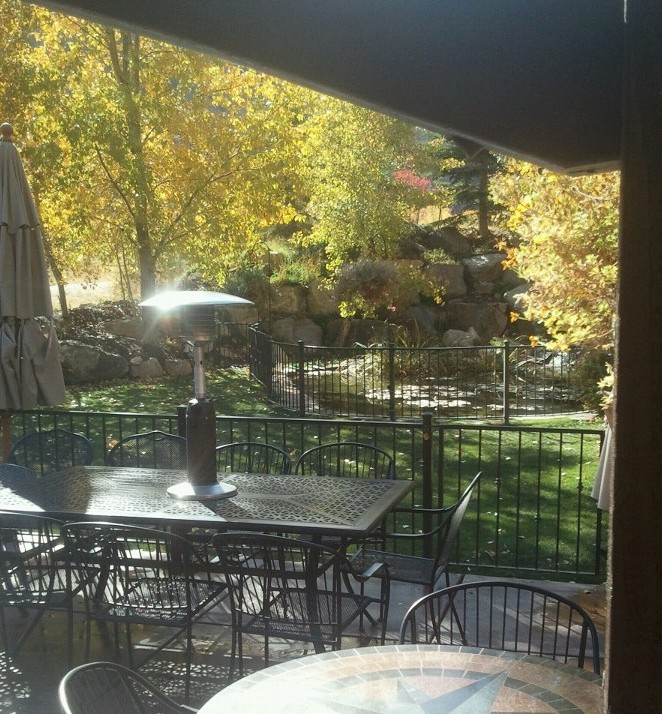 One favorite outdoor patio that my husband and I love is at Taggart's Grill in Morgan, Utah!  It's a gorgeous escape from the "real" world where delicious, down-home food is served!
Extending Summertime!
If you were to ask my husband what one of his favorite summer activities is, I'm sure he would respond with great exuberance that gathering together with loved ones for a big barbecue on our patio is definitely a top contender!  Since we love to extend this fun past time well into the fall season, I thought I'd share a few of the tasty and easy dishes we like to serve at some of our patio potluck picnics!
The Ultimate Food Truck Hot Dog: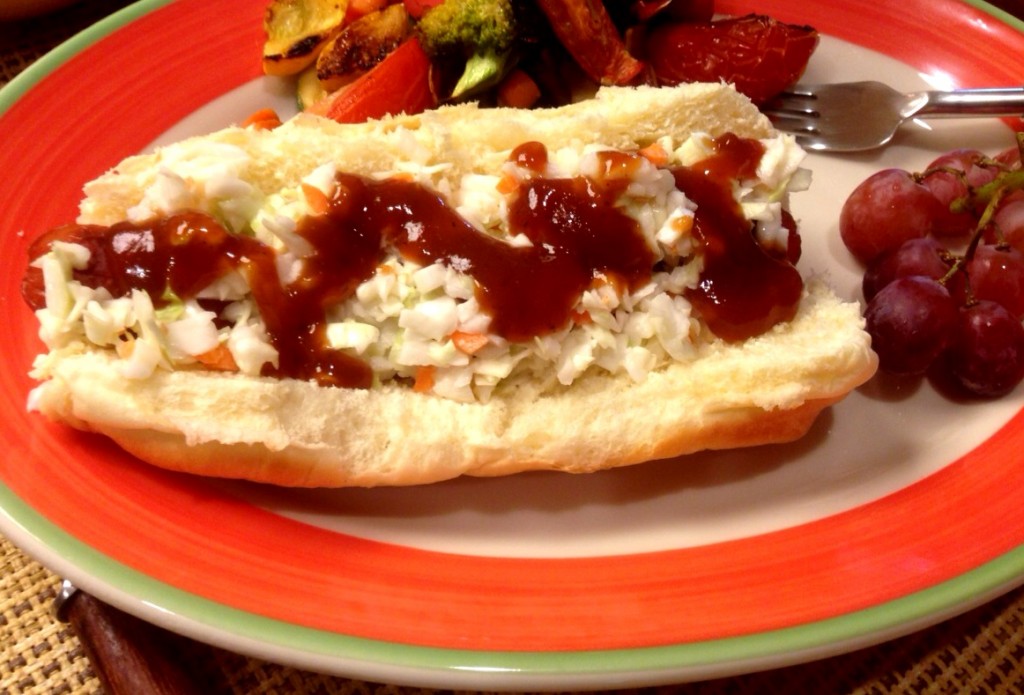 Obviously, the natural "go-to"  when planning a picnic is barbecuing hot dogs and hamburgers.  Last summer at a local arts festival, my hubby discovered the infamous "World Dog Food Truck" and hot dogs took on a whole new meaning for us!  After trying this amazing recipe, you'll have a hard time going back to just ketchup and mustard on your hot dog!  Get the recipe here.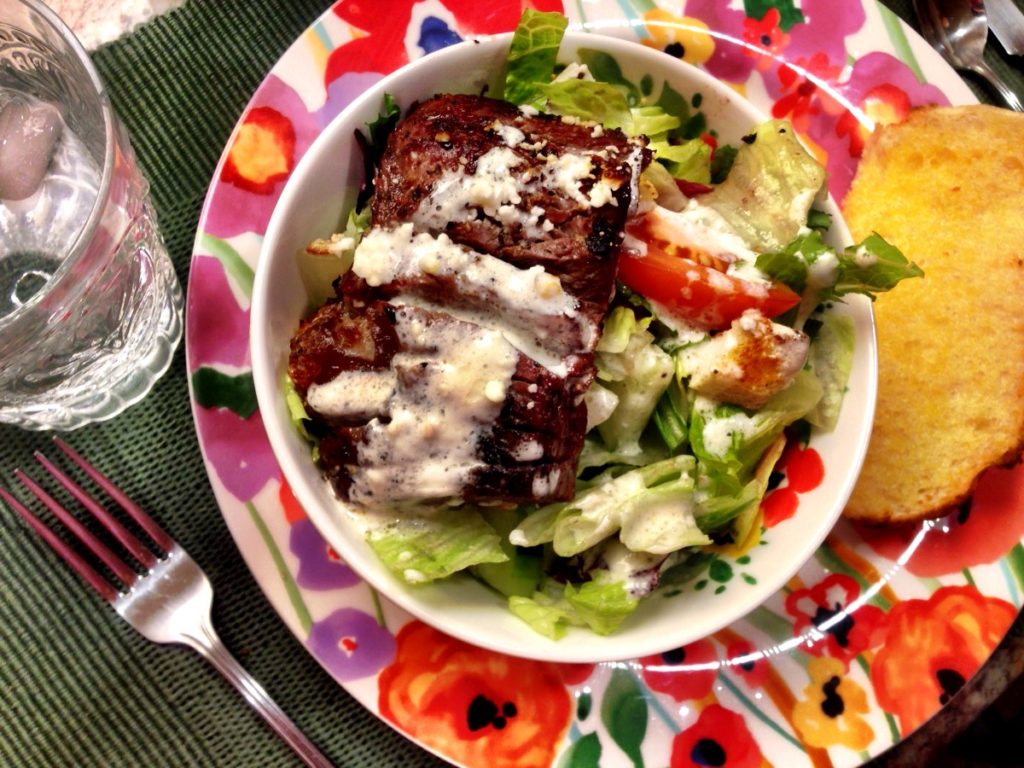 I think we would all agree that there's nothing quite as good as a sizzling steak fresh off the grill…but if you want to put the last of the vegetables from your garden to good use, then our version of Red Rock's Steak Salad would be the perfect patio picnic meal!  The recipe for one of our favorite salads can be found here.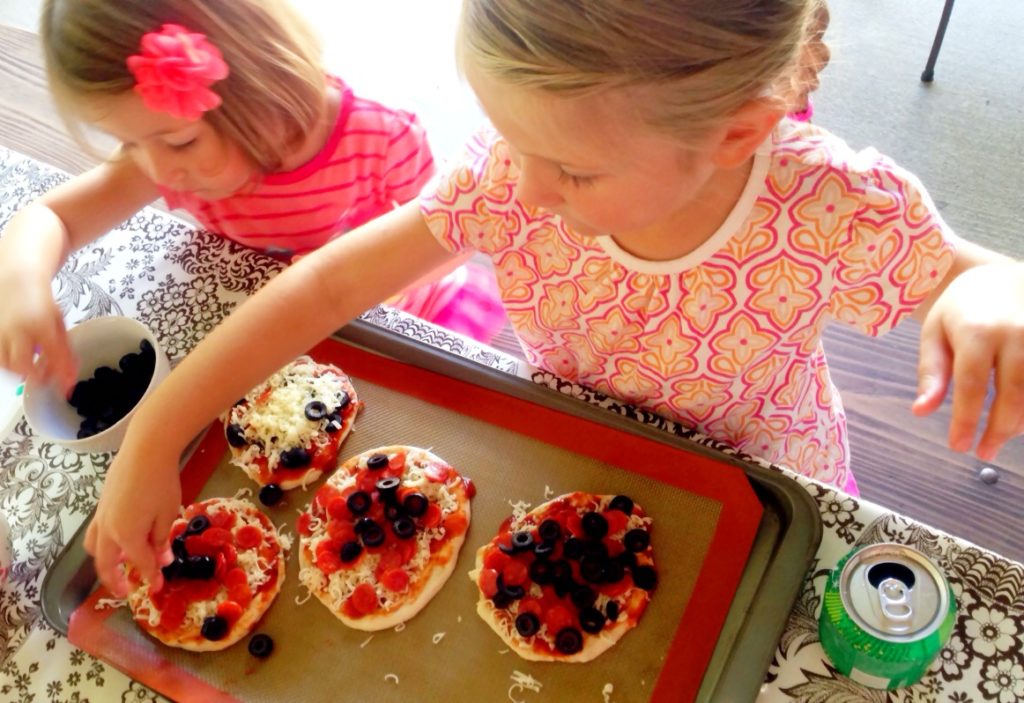 Everyone's universal love of pizza can be adapted to small individual sizes that they make themselves!  This is one of my granddaughter's beloved patio picnic meals!  We'll set out a smorgasbord of various toppings such as ham, pineapple, pepperoni, mushrooms, etc. including extra olives, of course!  Then, when your guests have finished adding what they want on their pizza, we bake them on large pizza stones inside a heated grill.  Served with a variety of potluck salads, fresh veggie trays and fruit–believe me, patio dining doesn't get much better!  Check out other fun ideas for patio meals with kids in mind on this post that featured our Outdoor Campout Extravaganza!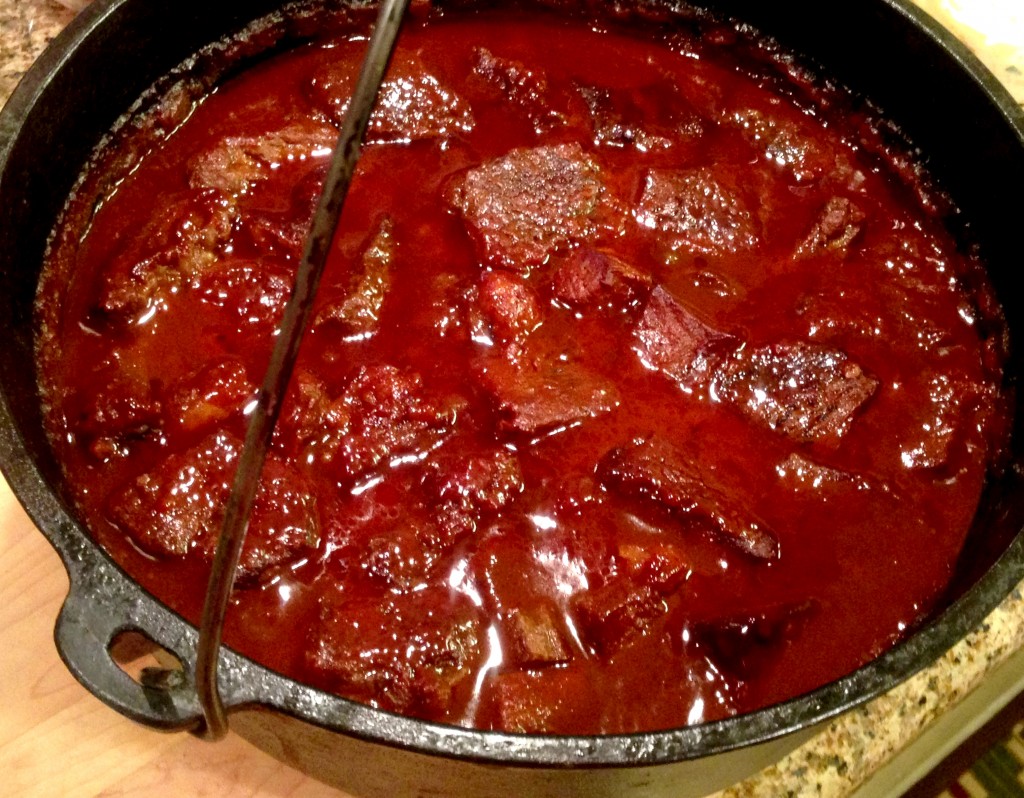 For those of you unfamiliar with what a dutch oven is, it is a cast iron pot with three legs and a slightly concave, rimmed lid where coals (briquettes) from a cooking fire can be placed on top as well as below the dutch oven to help create uniform heat, so that the inside of the pot acts like an oven.  My husband and I both have many great memories of outdoor dutch oven dinners with family and friends when we were growing up.  Now when we get together for a potluck picnic with relatives, a popular recipe is our Dutch Oven BBQ Spare Ribs!  You can find that recipe here.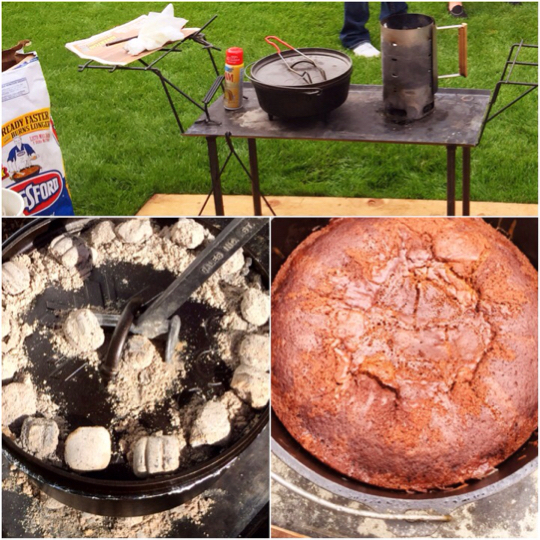 Another yummy dutch oven recipe that has quickly become one of our favorites is this Gooey Double Chocolate Cake!  Since my husband was put in charge of helping cook the meals for Girl's Camp this year, he decided to let all the girls attending hone their cooking skills a bit at a back yard picnic a few weeks prior to camp.  To say that this recipe was the hit of the night would indeed be a huge understatement!  As the girls devoured every morsel of this rich, moist cake, they were especially excited to think that they'd helped make it!  ( In fact, they ate it up so fast I didn't get any pictures of the cake after we dished it up!)    
 Gooey Double Chocolate Dutch Oven Cake      
This recipe is for a 14 inch Dutch Oven or larger.  Before mixing up the cake recipe, fire up the coals so they can be getting hot.

Make one German Chocolate cake mix according to directions on the box, then put it in a greased or foil lined dutch oven.  Do the same thing using a Dark Chocolate Devil's Food cake mix.  Pour that cake mix on top of the other one and marble the two cake mixes together by stirring briefly in a random zig-zag fashion with the tip of a knife.

Take one regular sized bottle of chocolate ice cream topping and drop small dollops all around the outside rim of dutch oven and several in the middle.  (Do not stir the sauce or it will just sink to the middle of the cake when it's cooking.)

For a 14 inch Dutch Oven, arrange 13 hot briquette coals on top and 15 coals underneath.  Bake cake for about an hour.  (You will need a heat-resistant surface or fire pit to cook cake.)  Top it with ice cream and more chocolate sauce!

This is serious decadence…but so worth the splurge!
Let The Seasons Collide!
This time of year is when summer and fall actually collide a little and we get the best of both season…..we can still wear flip-flops, but we may throw on a warm sweater during the chilly evenings.  We're enjoying the last of the fresh, garden vegetables, but serve maybe we'll them with savory soups and some warm, spicy breads as our taste buds start to crave our favorite fall foods.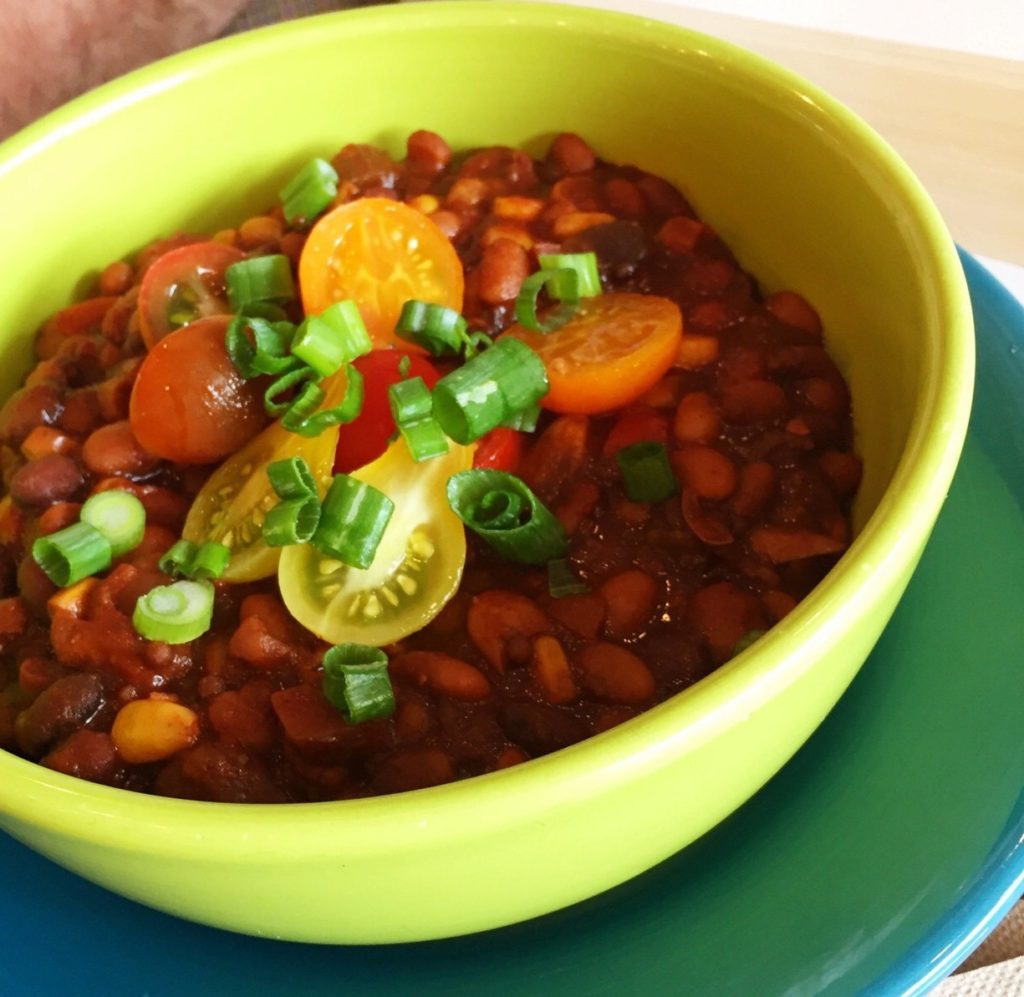 This is the time of year that my family really enjoys a bowl of warm chili topped off with a few assorted cherry tomatoes from our garden.  I shared our Best Chili Recipe in this post.
I think the best thing about patio potluck picnics, besides the food, of course, is the neat stories that are shared about all the fun times we had during the past summer months!
What are some of your favorite picnic foods?  How do you celebrate Labor Day?
I hope everyone enjoys a great beginning to the fall season that includes a patio potluck picnic or two!
–Mary