My Hometown!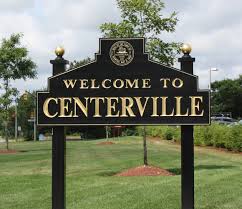 The fun town that I've had the privilege of calling home for a number of years is celebrating its 100th birthday this year!  Centerville, Utah and the surrounding areas have provided a great place to raise my family and all the blessings that go hand in hand with a wonderful community!  As exciting as it can be to plan a fun summer vacation away from home, anticipating the arrival of my daughter and her husband from New York City in the next few weeks, allows me the chance to rediscover so many of the great things I love about my hometown!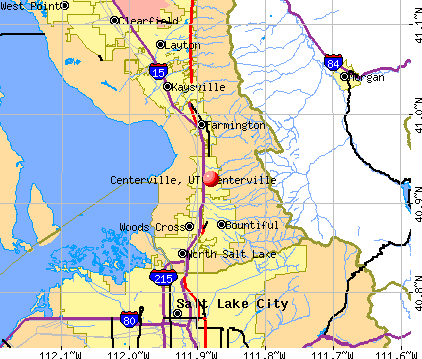 I love that Centerville has seemingly maintained its small town feel, but has all the amenities of a big city just a short drive down the freeway in Salt Lake City.
Things I Love To Do In And Around My Hometown!     
     Good Eats:
I'm going to start with some great places to eat since food is often the centerpiece of so many memorable activities!  Although Centerville can now boast an "In and Out" burger joint, among other popular restaurant chains, it's a couple of locally owned food establishments that make eating in my hometown so unique!
♦The Mandarin♦ 
Tucked away on a corner lot of a residential neighborhood is one of our favorite places to eat!  Not only do we enjoy the food and the atmosphere of this quaint, Chinese restaurant, we love the owner Greg Skedros, who you'll find most nights wandering around the tables visiting with his patrons.  Mr. Skedros is also active in the community and offers a full scholarship to a qualifying student each year when they graduate from high school.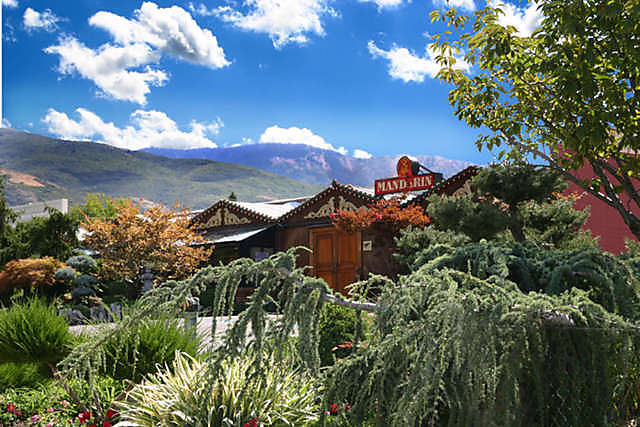 The Mandarin is also the first place of employment for many local teenagers where one of the most important things they learn is a great work ethic.  My son and youngest daughter were both employed at the Mandarin as they worked to save money for college.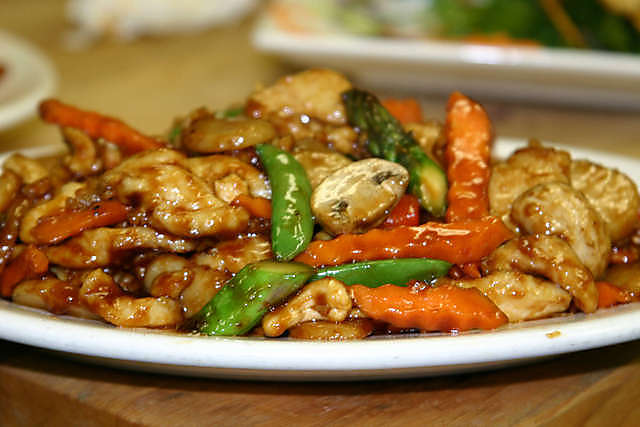 (via Urban Spoon)
The Mandarin serves a variety of great Chinese dishes including some that are more spicy Szechuan style…their cashew chicken is one of our favorites!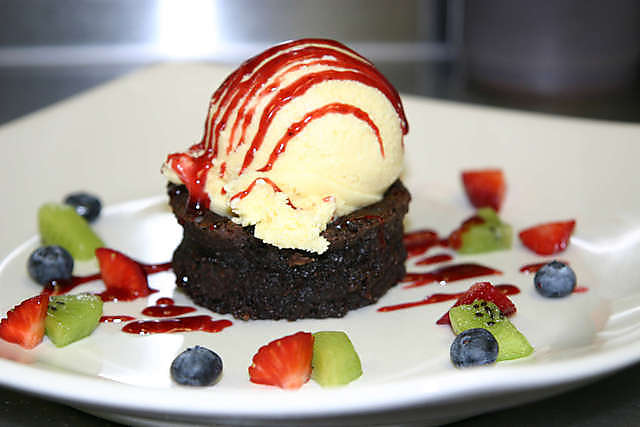 (via Urban Spoon)
The desserts at the Mandarin are not only delicious, but beautiful works of art too–my granddaughters absolutely love the Chocolate Fallen Angel Cake with orange cream ice cream!
♦Dairy Queen♦
I found out not too long ago that most Dairy Queen hamburger joints are owned and managed locally, and while I won't even pretend to know the exact formula for success that is recommended to help a small business thrive, I do know that they seem to have found the winning combination at Centerville's Dairy Queen; so much so that my son-in-law will often joke that the steady stream of cars that are always lined up at the drive-thru window must be due to the fact that money or another coveted item is being handed out to customers!
One of the things my daughter, Mandi, seems to crave the most when she comes home to visit from NYC is a Dairy Queen Blizzard.  (She says there's just nothing quite like it in New York–imagine that!)  One of my favorite flavors is Mint Chocolate Chip, but seriously, anything from their corn dogs to their fries and fry sauce to any of their delectable ice cream concoctions is worth the splurge once in a while!     
     Fun Times:
♦Bountiful Bowl♦
While there is plenty to do in my hometown that is worthy entertainment for most everyone in your family no matter their age, going bowling is definitely one of our family favorites.  I just love the happy, party vibes of a fun bowling alley!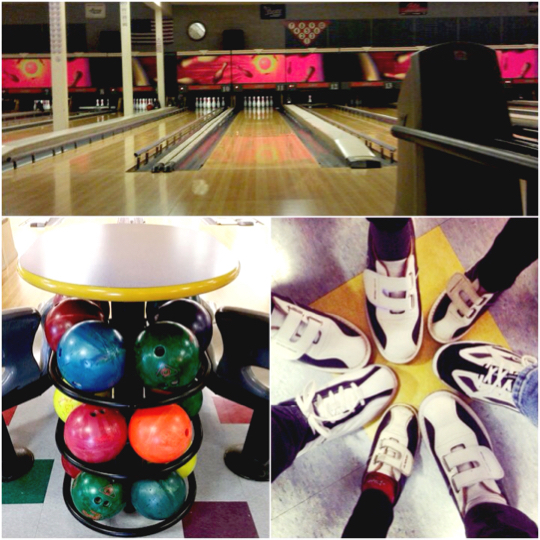 There are also arcades, pool tables, yummy hamburgers and glow-in-the-dark, neon bowling on weekends at Bountiful Bowl!  (My husband recently told me that this neighborhood staple is up for sale and if new owners aren't found, Bountiful Bowl may be closing its doors for good.  It makes me so sad to hear this news!)  
♦Lagoon♦
It's no big secret that my granddaughters and I would gladly take up residency at Disneyland…but since that's not really a possibility, it's nice to be able to enjoy a bit of hometown magic of our own at Lagoon Amusement Park just down the road from Centerville!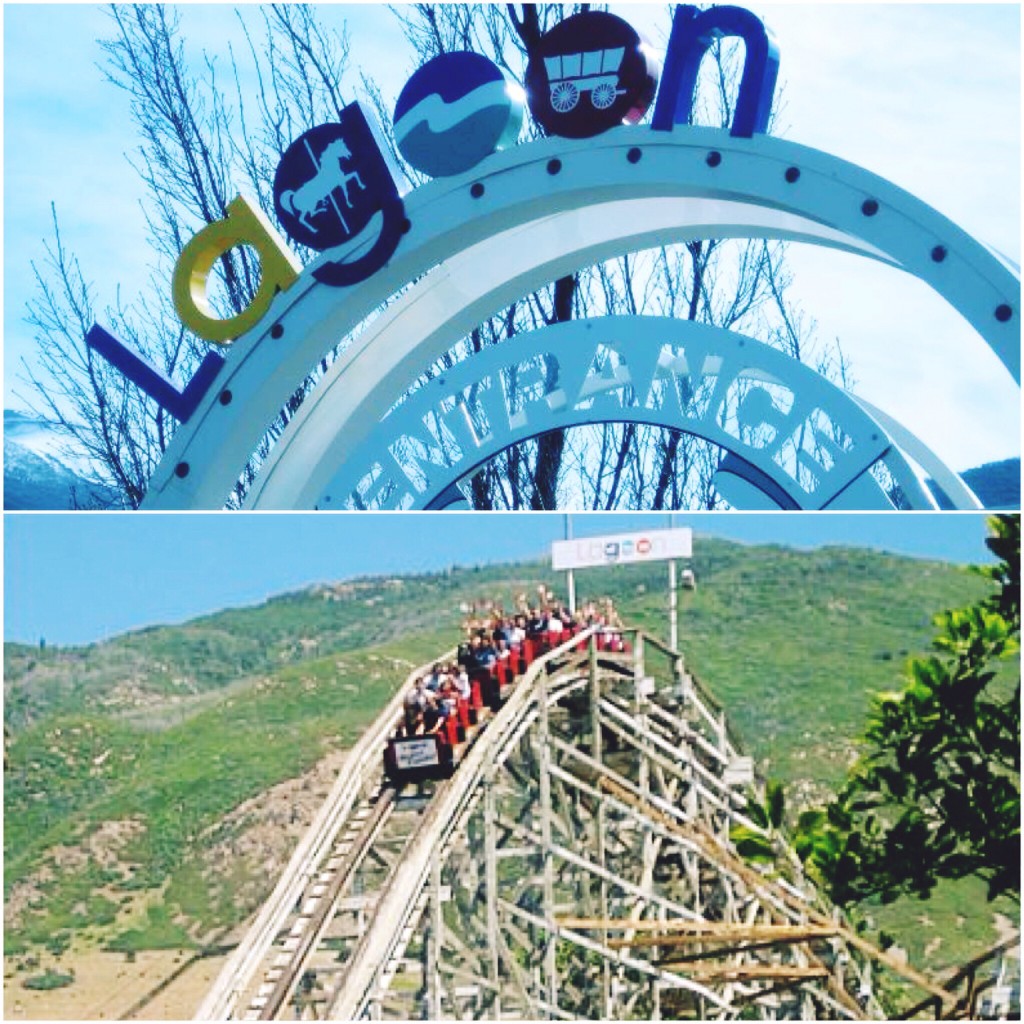 Although Lagoon gets a thrilling new ride every few years, the iconic, white wooden roller coaster is the ride that park attendees flock to the most.  Built in 1921, this roller coaster is the seventh oldest roller coaster in the world and the fourth oldest in the United States!  (My oldest granddaughter, Makena, is just happy that she is finally tall enough that she is eligible to ride on it!)
     Outdoor Recreation:
♦Mueller Park♦
Utah is well-known for its many beautiful outdoor recreation spots, but it's safe to assume that I'm definitely bias in saying that some of the most amazing ones are nearby where I live!  Mueller Park Picnic Area is one of those special places where along with my family, I look forward to spending some time each summer, hiking and cooking dinner over a camp fire.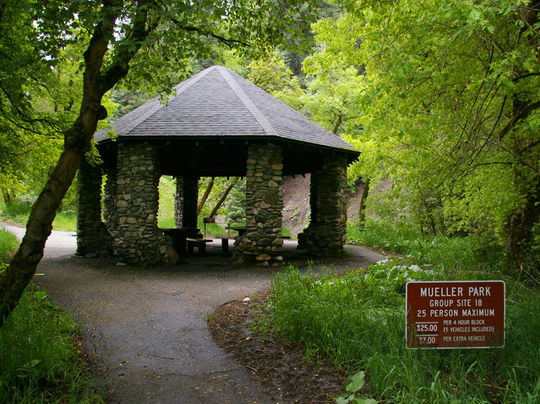 Mueller Park has a total of 18 picnic areas available for day use only, (no overnight camping) where tables, campfire pits, grills, horse shoe ring toss, bike trails and other assorted amenities (including flushing toilets) are available for your use, all surrounded by mother nature's scenic backdrop, making way for some of the most memorable times you'll ever spend with family and friends!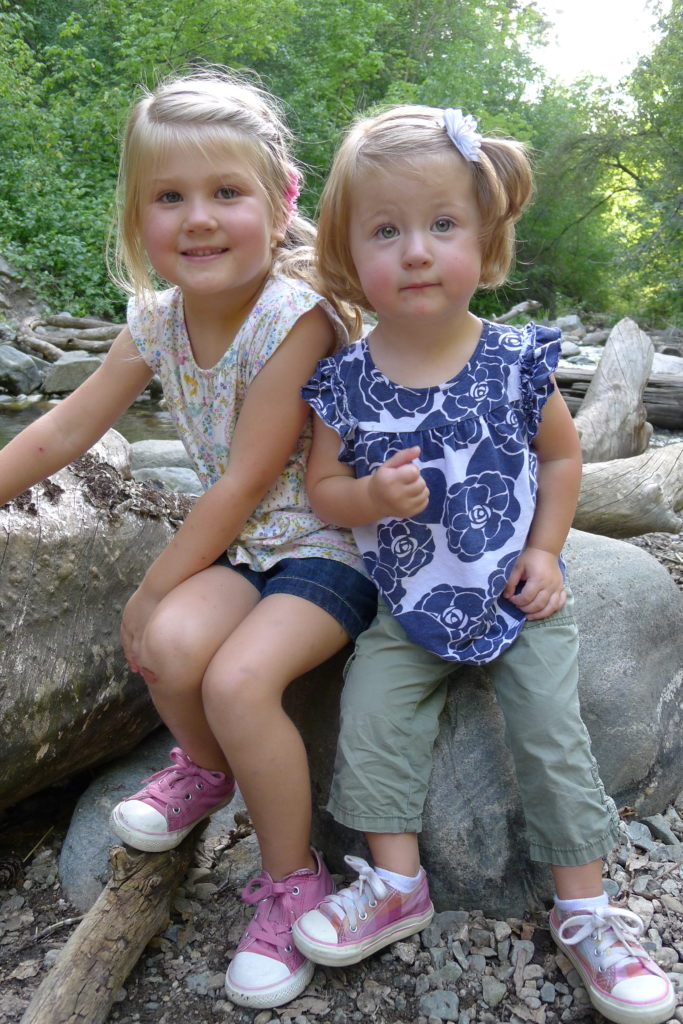 Like many who visit Mueller Park Picnic Area, my granddaughters have come to love this little piece of heaven on earth and look forward to our time spent there each year!  (Check out our fun variation of making smores over a camp fire on this post.) 
♦Pineview Reservoir♦
Pineview Reservoir is a popular boating destination very close to my hometown, about 15 miles up Ogden Canyon.   My parents had a boat when I was growing up and my husband and I bought one when our children were still quite young, so Pineview has been a place where many eventful boating excursions have taken place!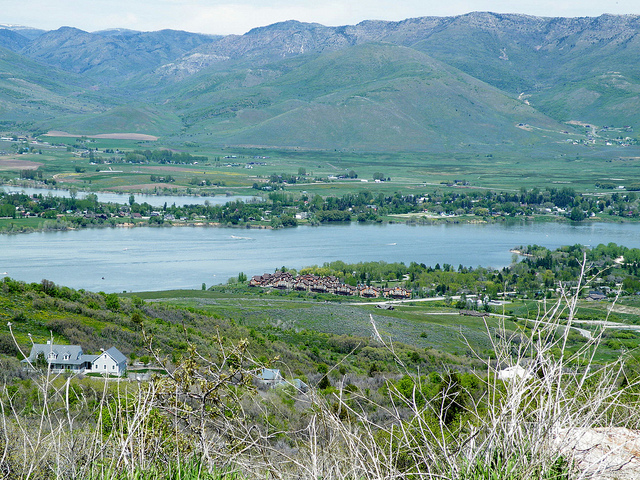 For those years where a "staycation" is in order, we load up the boat and head out to Pineview Reservoir for some much needed playtime!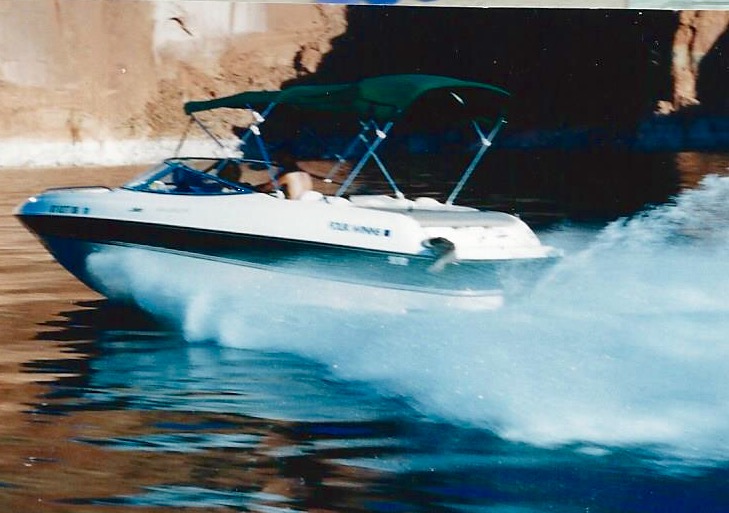 For me, Pineview will always hold a special place in my heart because it's where my kids and so many of their friends learned to waterski and where we all just enjoyed being together, out on the water, on a gorgeous summer day!
From all the beautiful parks to the eclectic mix of new and old architecture and everything in between, no doubt it's family and friends and the strong sense of community spirit that always makes our hometowns so near and dear to us!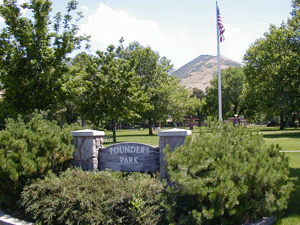 Happy Birthday, Centerville, Utah!  100 years looks good on you!
I'd love to know what unique things or traditions make your hometown special to you!
–Mary