Cinderella Days!  Fun Ways To Display Children's Artwork!
With school being out for the summer for most children, you've probably got a stockpile of artwork masterpieces your kids have collected throughout the year stored away in a box under their beds…or maybe you're just wanting to find the door of your fridge again!
So I decided to devote this special entry of…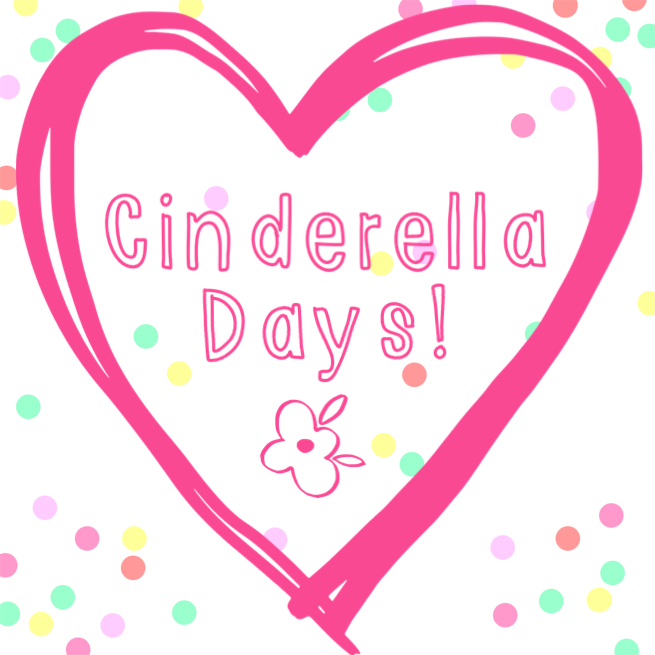 to showing some…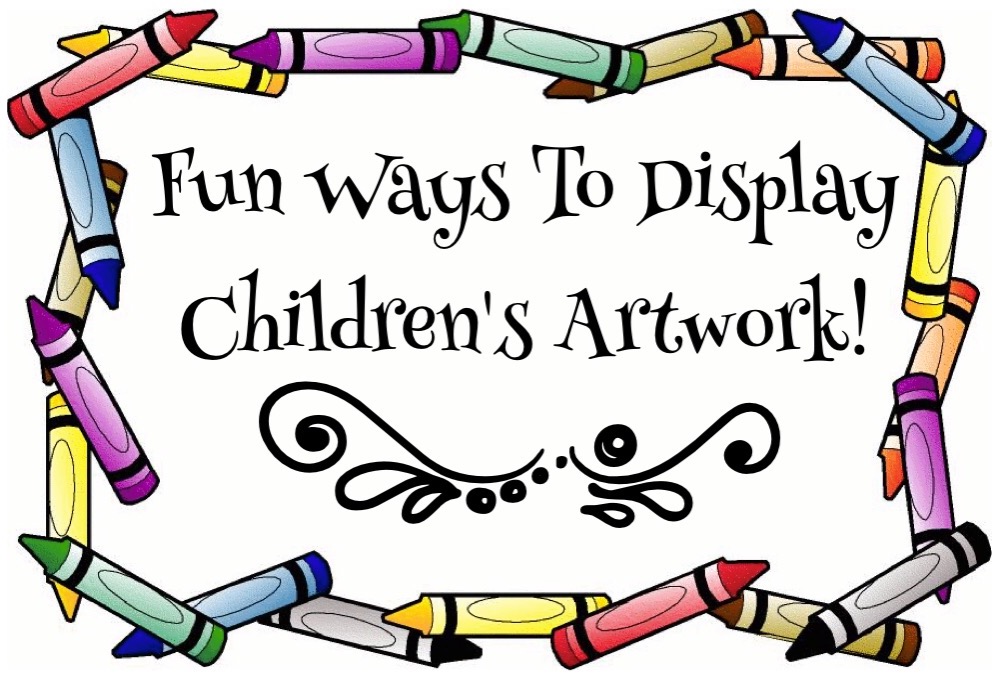 ••••••••••••••••••••••••••••••••••••••••••••••••••••••••••••
As parents and grandparents we can't help but want to nurture a child's creativity when they present you with their first "genius" work of art–especially if you are like me and you weren't blessed with too many inherent skills when it comes to drawing!  But even if they aren't necessarily artistically inclined, I think helping kids find ways to express themselves in a creative fashion is a great way to help them maintain their individuality!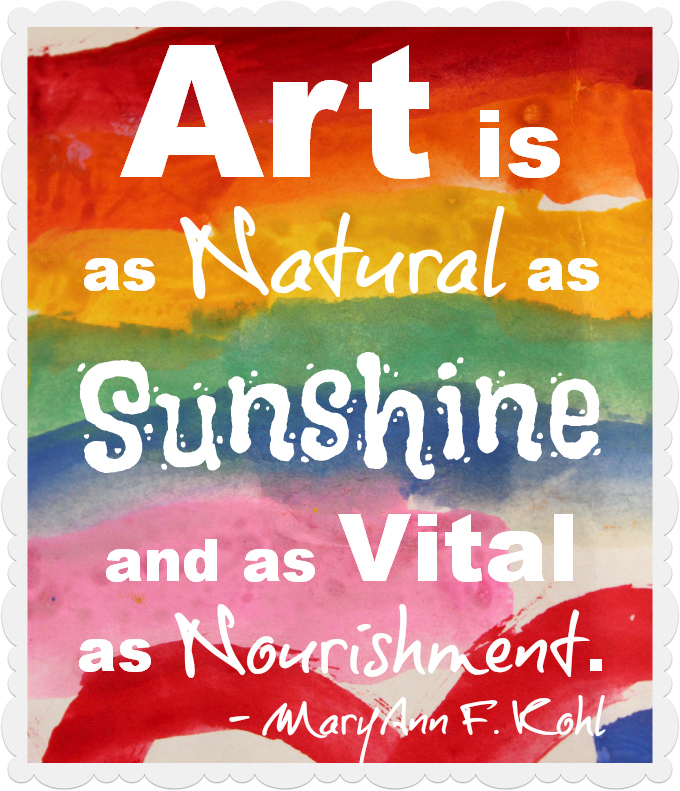 I know one of the things my granddaughters love to do most when they come to play at my house on our Cinderella Days is some sort of artwork!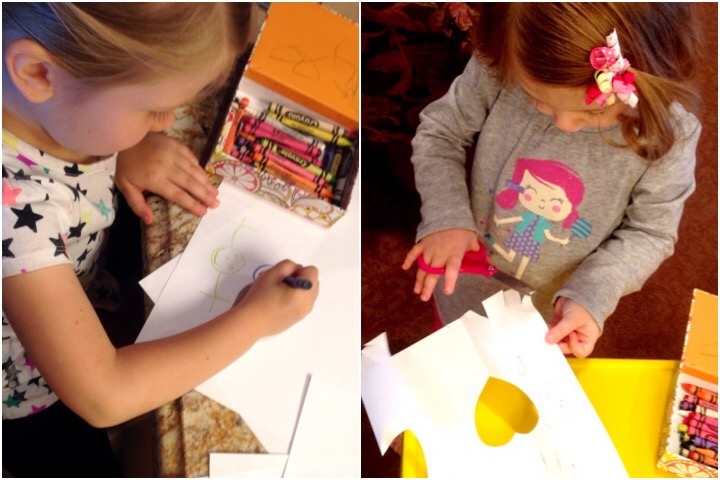 "Every child is an artist"  Pablo Picasso
Showing Off Kid's Masterpieces!
   • Framing art is an obvious choice.  However, you could end up investing a small fortune on picture frames and sooner or later you'd run out of wall space in your house, that's why I like these hinged frames that make it easy to change out the art.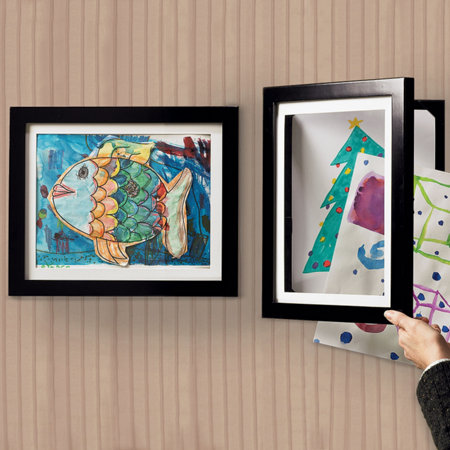 I love these unique latch frames from improvementscatalog.com  They come in black as shown above, as well as white and cherry , there are also various sizes available.  All you have to do is lift the latch and insert the latest creation from your budding artist into the existing picture pocket!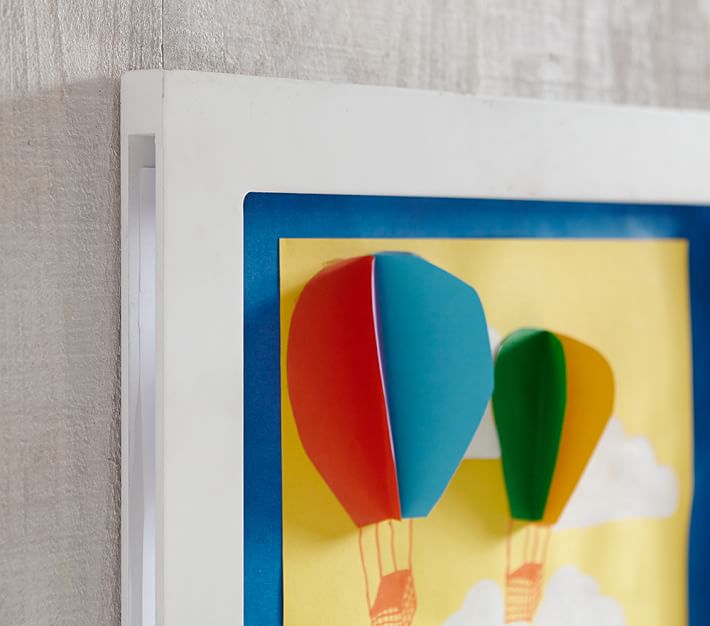 These side-slot frames from Pottery Barn Kids make it easy to update your child's artwork display; they can hold several drawings, so they're a good storage place for some of your favorite pictures too.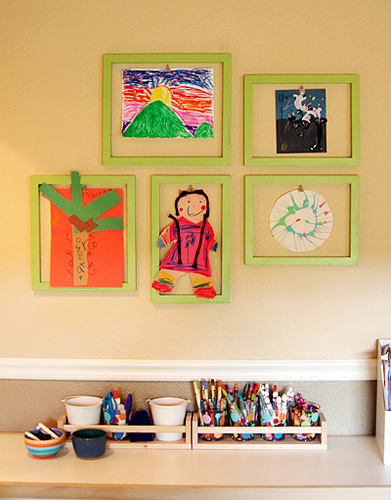 If you've got any old frames around your house…paint them to match your child's room décor, hang, then use colorful painter's tape to put the artwork in the center of the frames, and as you can see, switching out the pictures in these frames will be so easy!  
Special framed artwork to go on a bookshelf is always a good idea and makes for a great gift too.  As a grandparent, I love getting pictures that our granddaughters draw!
This is a page out of our oldest granddaughter, Makena's little journal…my husband was impressed that she starts most of her entries with "I 'fill' great today."–so our daughter surprised him with his own framed page for Christmas!      
   • Artwork displayed on bulletin boards and magnet boards is more popular than ever before.  My husband and I made our children a bulletin board for their bedrooms when they were growing up, now this big one that was once used by my youngest daughter in her study area, has become the proud focal point of my granddaughter's playroom!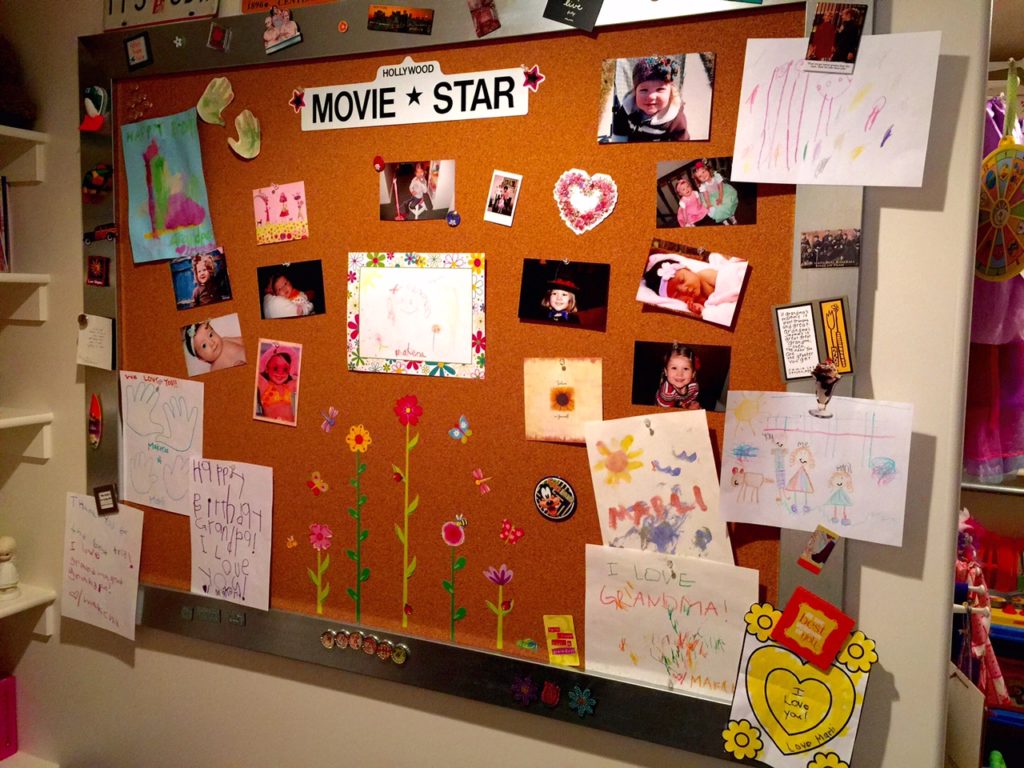 My husband made this bulletin board by gluing some commercial grade cork board to a sheet of one inch plywood, then he framed it out with a wood border and had that wrapped with metal at a local sheet metal company so we could hang some pictures with magnets too.  My granddaughters love arranging their artwork on this big bulletin board!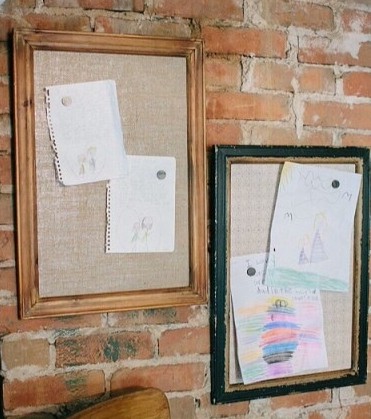 Don't you think this burlap bulletin board and tin magnet board from Magnolia Market have such a neat, eclectic look; they seem perfect for displaying kid's notes and artwork! 
   • Using some everyday items like office supply clips and clothes pins are a couple of other fun ways to display children's artwork.  The low-cost and ease of using these ordinary items gives you a lot of bang for your buck when you use them to hang your kid's art projects.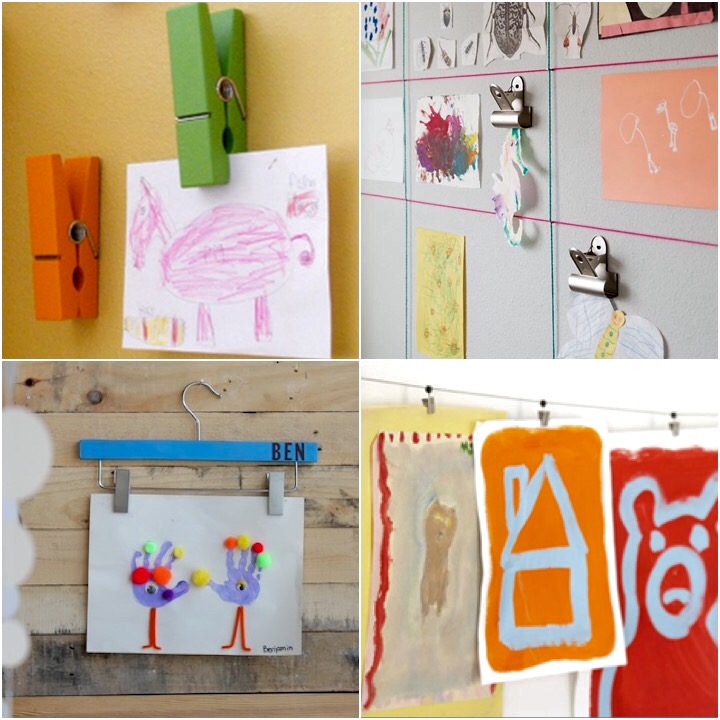 My oldest daughter is an interior designer and has found that The Land Of Nod, which features many of the ideas above, is a great resource for fun items to put your children's creativity on display!   
When priceless art pieces get changed out, I will often keep them in a binder for perusing later!  If your kids are anything like my granddaughters, you'll find this is one of their most favorite things to do–it's also a fun way to see how far their creative talents have progressed!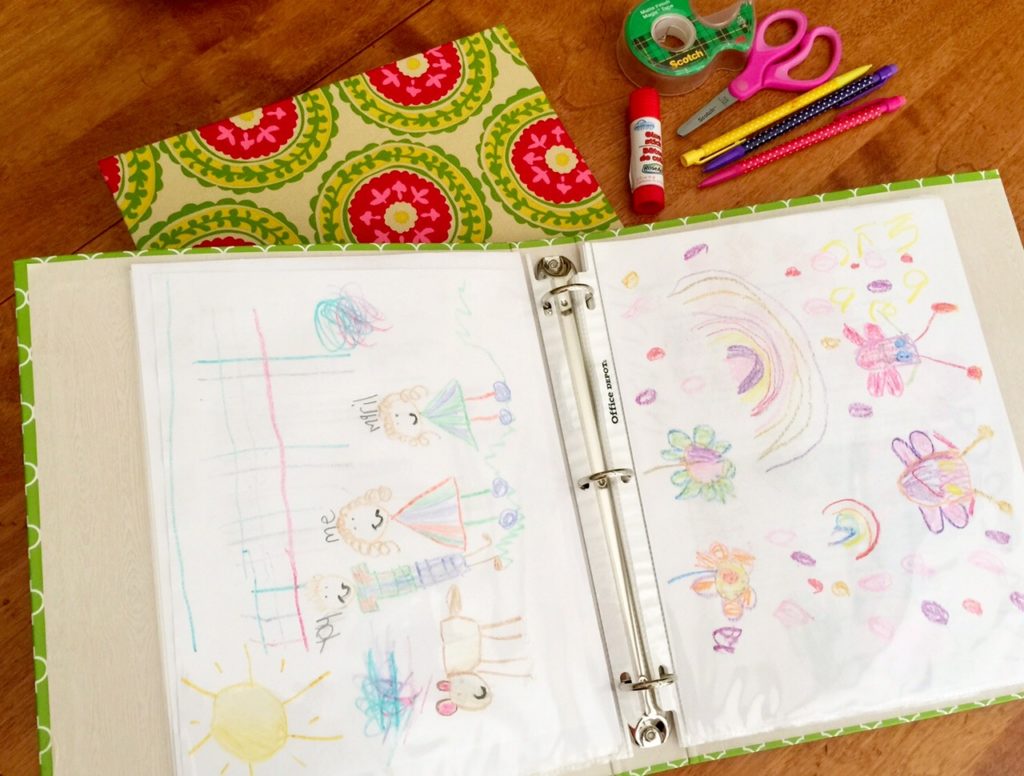 Regardless of the way we choose to showcase the pictures of our budding artists, perhaps the most important thing we should take into account when we receive a priceless masterpiece–is that they are most certainly made with…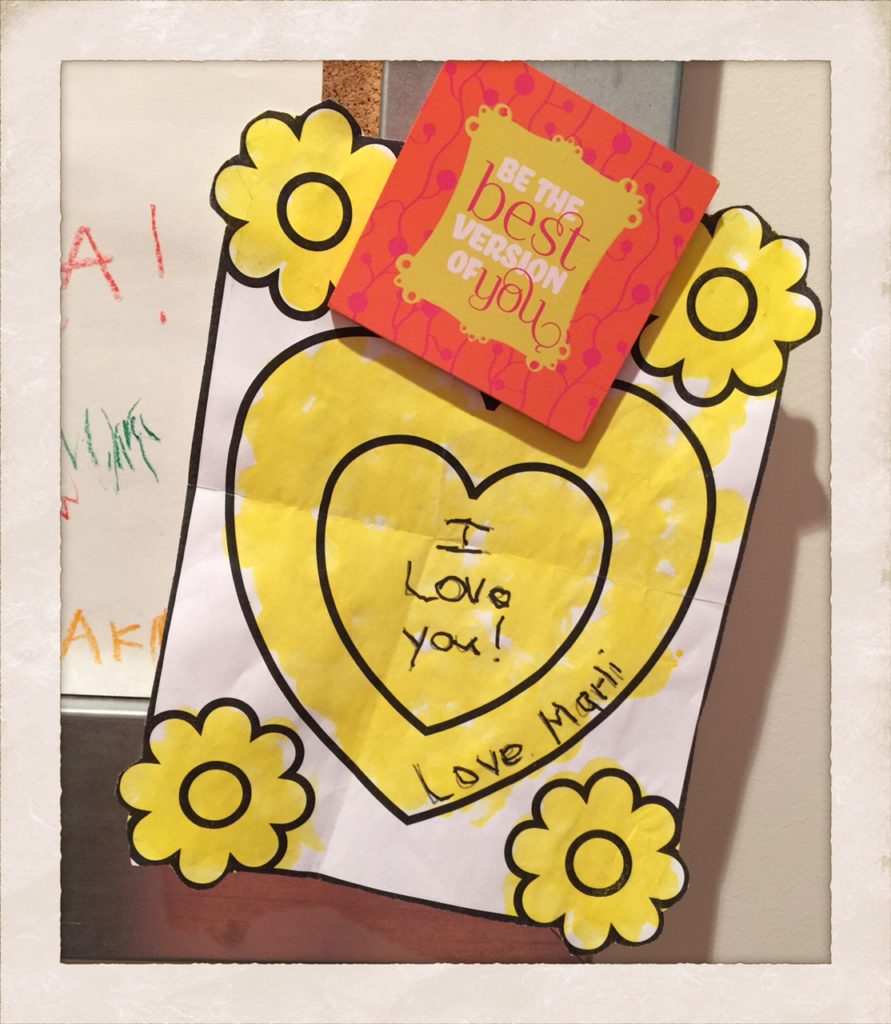 …lots and lots of LOVE!!!!!
I'd be interested to know some of the fun ways you display your children's artwork.
–Mary