Thank Goodness I Had "The Meanest Mother"!
I've had some requests to print a copy of the story, "The Meanest Mother". As I mentioned in this previous entry, my mom was often invited to give humorous poems and recitations at various church and community functions while I was growing up. My mother was normally quite reserved and gracious; I think doing these readings must have tapped into her alter-ego, because I remember that people would often stop her when we were out and about and rave about her funny, animated interpretations of these stories!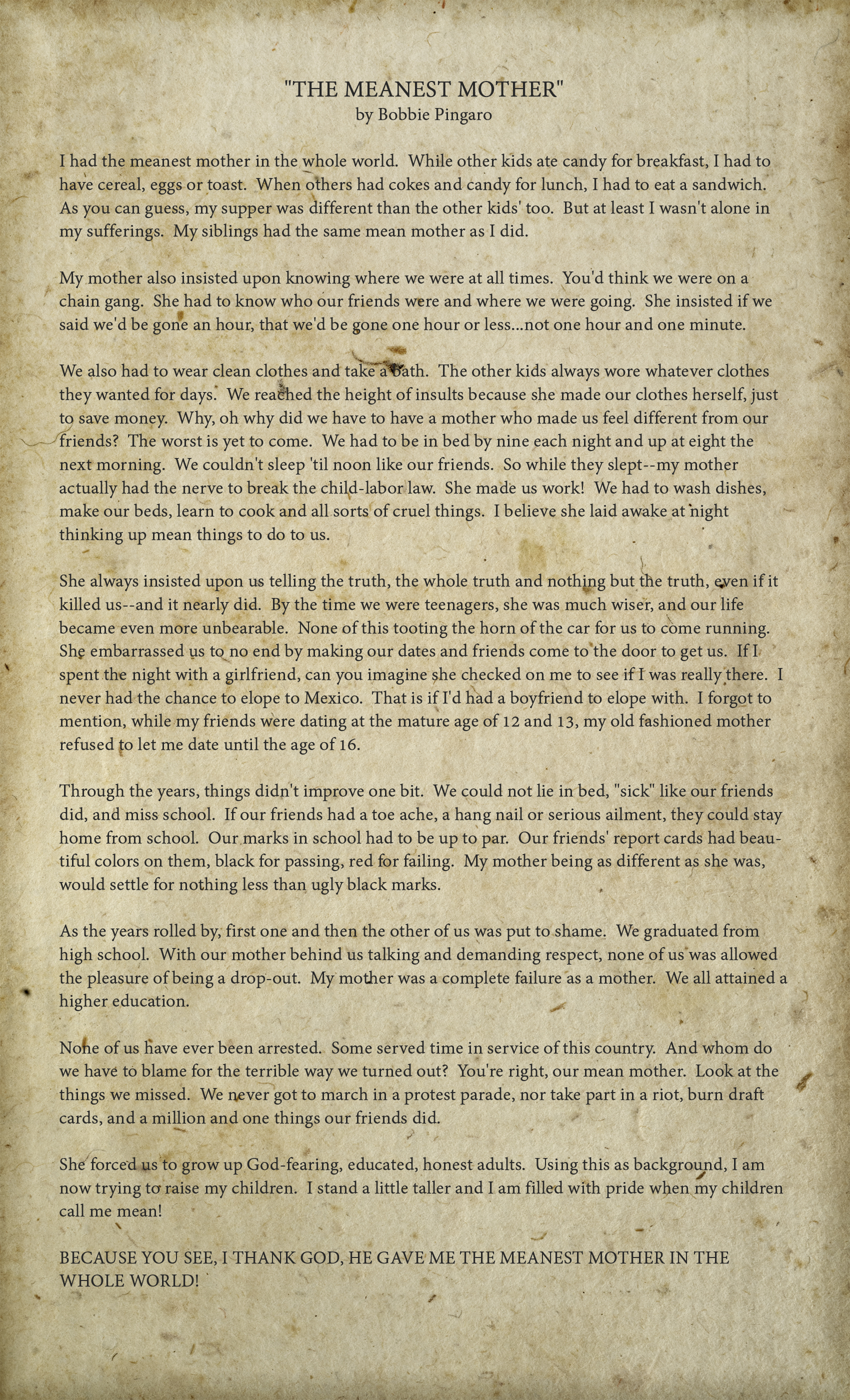 I doubt there is anyone out there who didn't think their mom was perhaps a little "mean" once in awhile! After re-reading "The Meanest Mother", I think I will stand a little taller and maybe feel a tiny bit more pride, knowing that in the long run I was just trying to help my children do well. After all, they are amazing adults and my dear friends! Watching the news coverage of the havoc caused by the tornado in Oklahoma this week, it proves to be a good reminder for us, once again, to always let our children know how much we love them–even if we have to be "mean" once in awhile!
–Mary