Leather Chair Reading!  Children's Halloween Books!
Who doesn't love a good children's book…even if they just have amazing pictures, who isn't intrigued–and I'm not just talking kids here!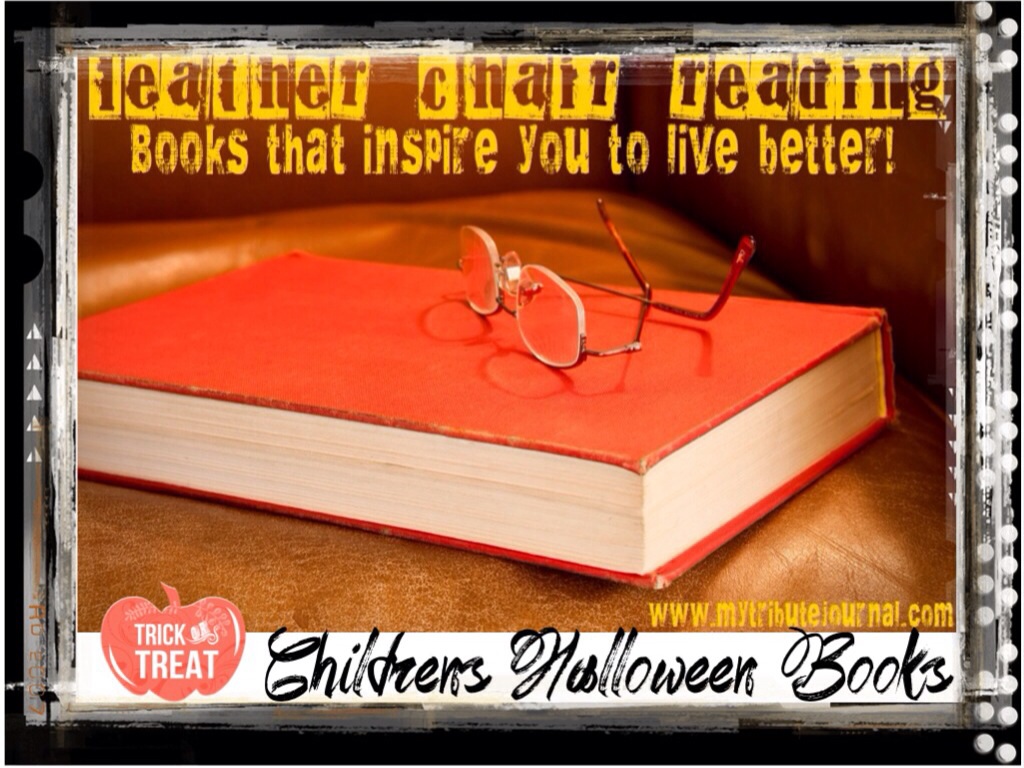 On this special edition of Leather Chair Reading, I thought I'd share some of my very favorite children's Halloween books!
Since having grandkids, a new family tradition I started is my annual Grandma's Halloween Festival!  The games and crafts may change from year to year, but I always like ending the night by reading a new Halloween book.  Snuggling up together with the lights turned low while Grandpa reads has quickly become the highlight of these festivals!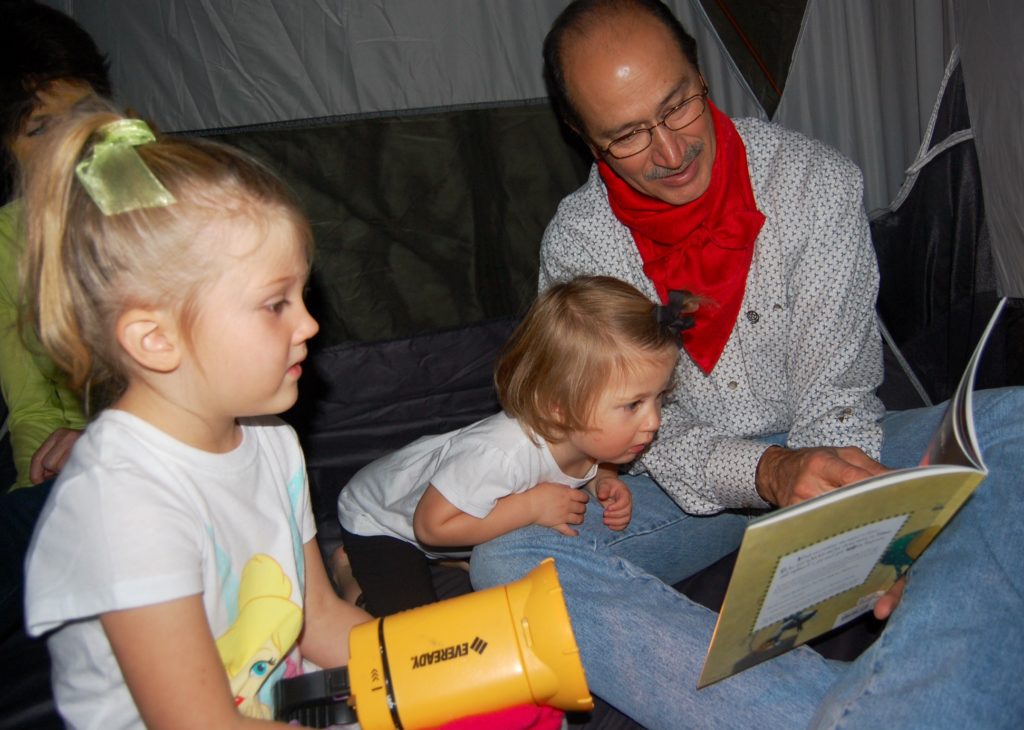 A Few Fun Children's Halloween Books!
"Humbug Witch"  by Lorna Balian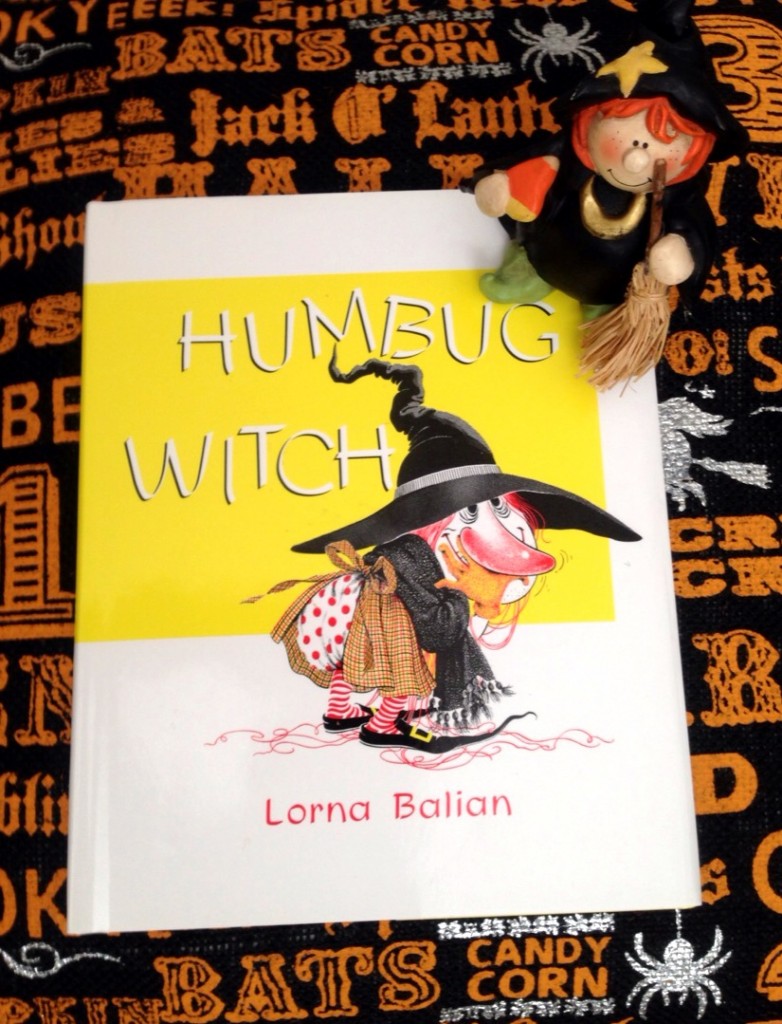 Any children's Halloween book collection has got to include a good witch story, and Humbug Witch is my favorite one!  It tells the woeful, but delightful story of what a witch does when she can't do "witchy things"!  There's a surprise ending that kids–and grown-ups love!   
"The Halloween Kid"  by Rhode Montijo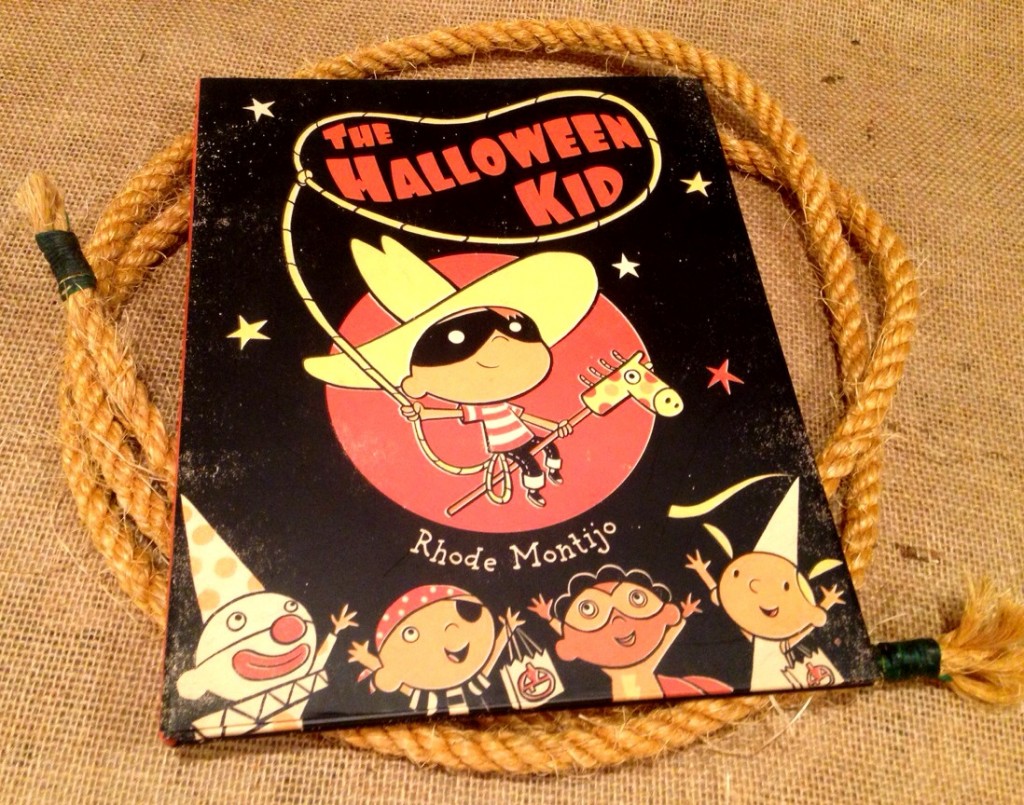 This cleverly written book tells the story of a Halloween super hero who wrangles any "hoodlums" who threaten to keep Halloween night from being safe for those who are out trick-or-treating!  (I certainly could have used his help when I was young and experienced a Halloween sabotage!  You'll find that story here!)  
"Nobody knew who the Halloween Kid was, or where he came from.  All they knew was that he wasn't afraid of nothing'!"
Like any good hero, Halloween Kid never takes all the credit for his heroic feats either!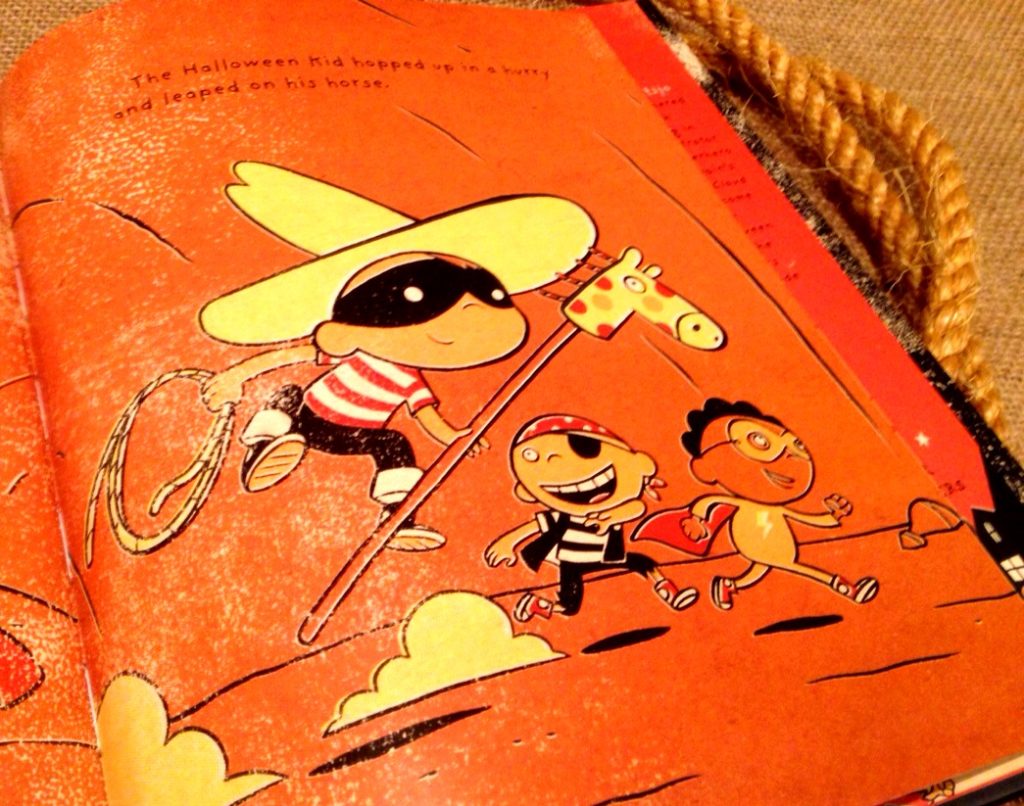 I love the unique artwork and color blocking in this book! 
Since my husband is really a cowboy at heart, if not a bit "city-fied" by now–and usually dresses up as one for Halloween, I just couldn't resist adding this book to our collection!
"Scaredy-Cat, Splat"  by Rob Scotton
The whole Splat the Cat series is simply adorable as Splat tries to be the very best cat he can be, but Scaredy-Cat Splat is especially endearing! 
Despite his best efforts, there are times when Splat just doesn't feel like he measures up to what is expected of him as a big, black cat at Halloween!  (Can't we all relate to that sometimes!)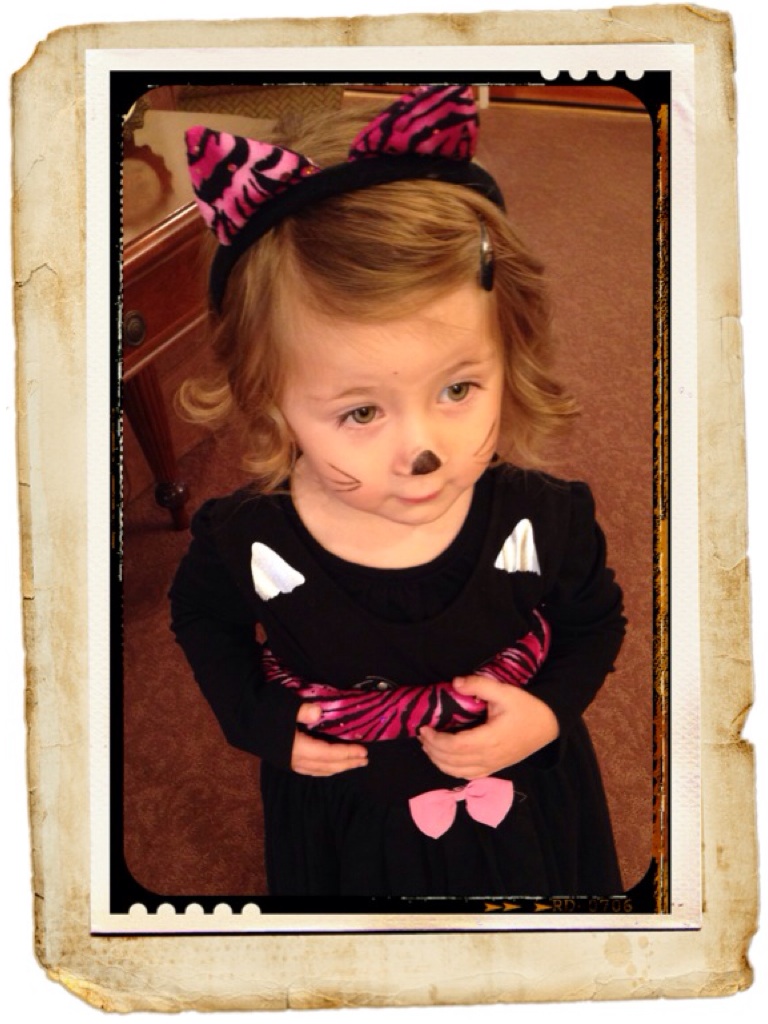 Since my granddaughter, Marli, is dressing up as a cat for Halloween, (…and oh, how she loves the tail…) this is one of her favorite books this year!
Our new book for this year is…
"I Need My Monster"  by Amanda Noll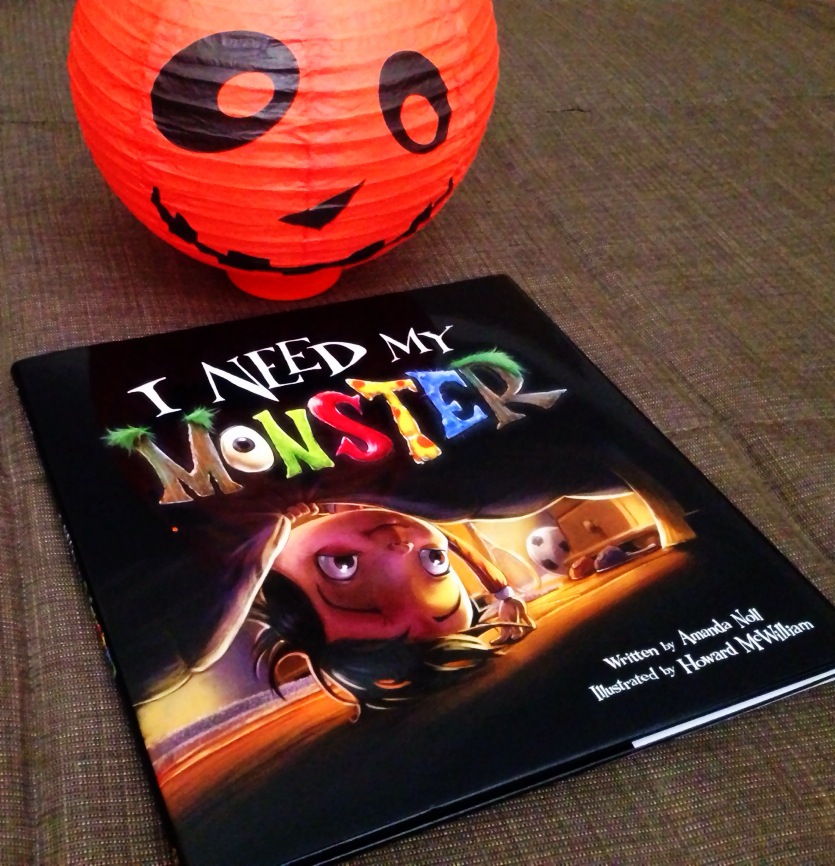 One night when Ethan checks under his bed for his monster, Gabe, who usually sleeps there, he finds a note that says, "Gone fishing.  Back in a week."  Ethan is restless and just can't seem to sleep without Gabe.  Substitute monsters come and try to fill in while Gabe is gone, but Ethan sadly finds out that they are just that–substitutes!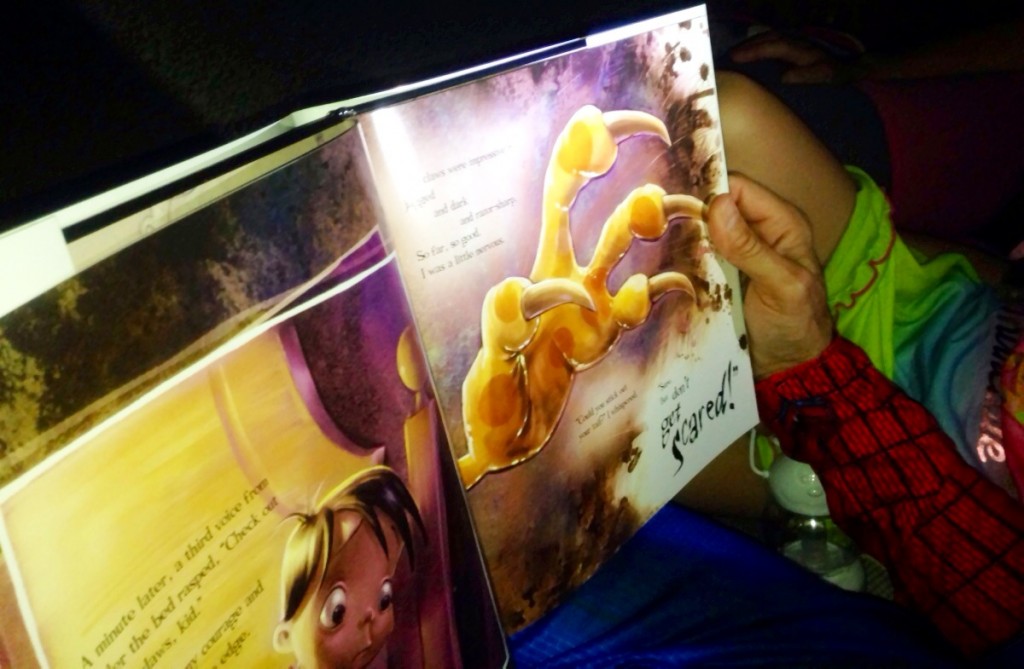 Monsters never seemed so appealing as in this beautifully illustrated book.  It's the perfect balance of giggles and shivers!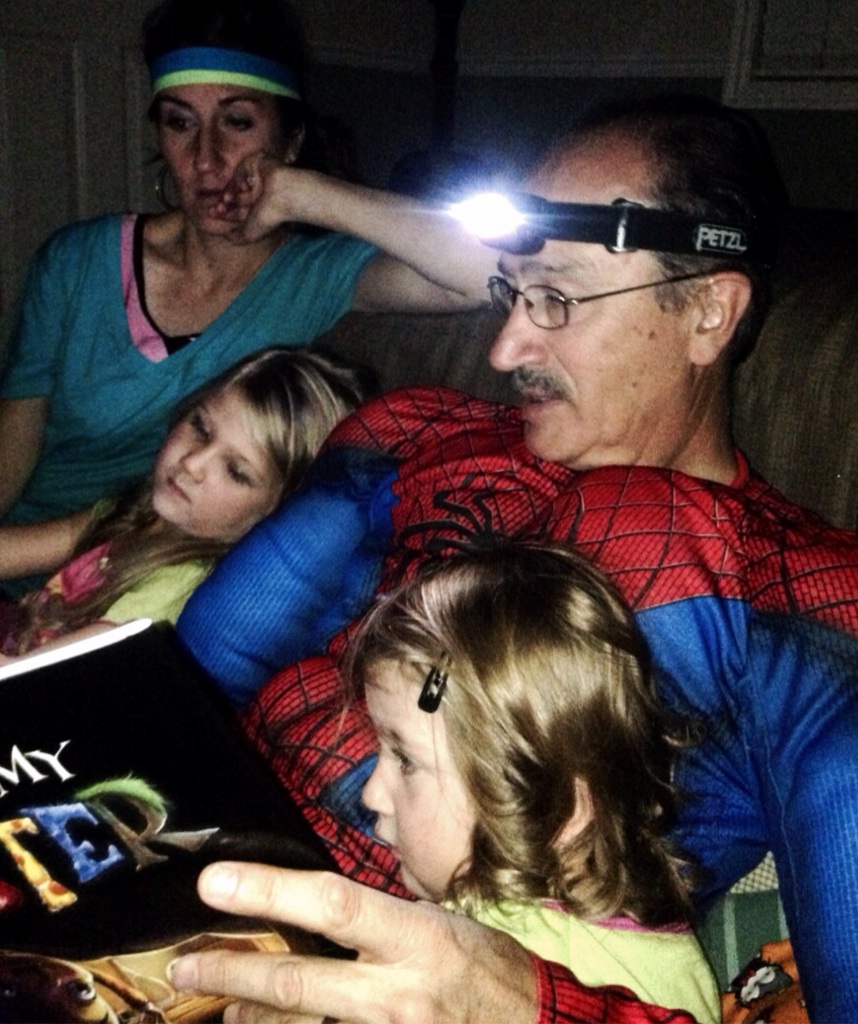 My granddaughters especially loved reading I Want My Monster in our "Scary Story Pillow Pit" at our Halloween Festival a few nights ago!
For older kids, I love the Eagle Eye Ernie book series by Susan Pearson.  The adventurous capers of Ernestine Jones as she tries to solve some of the mysteries around her neighborhood are both funny and ingenious, if not a little spooky at times!  Since they are told from a child's point of view, these books are sure to capture everyone's attention and curiosity as the stories unravel!  (My kids loved these book!  I just gave some to my oldest granddaughter, Makena, who has just started reading and loves chapter books!) 

What are some of your favorite Halloween books?
I hope everyone has a happy and safe Halloween!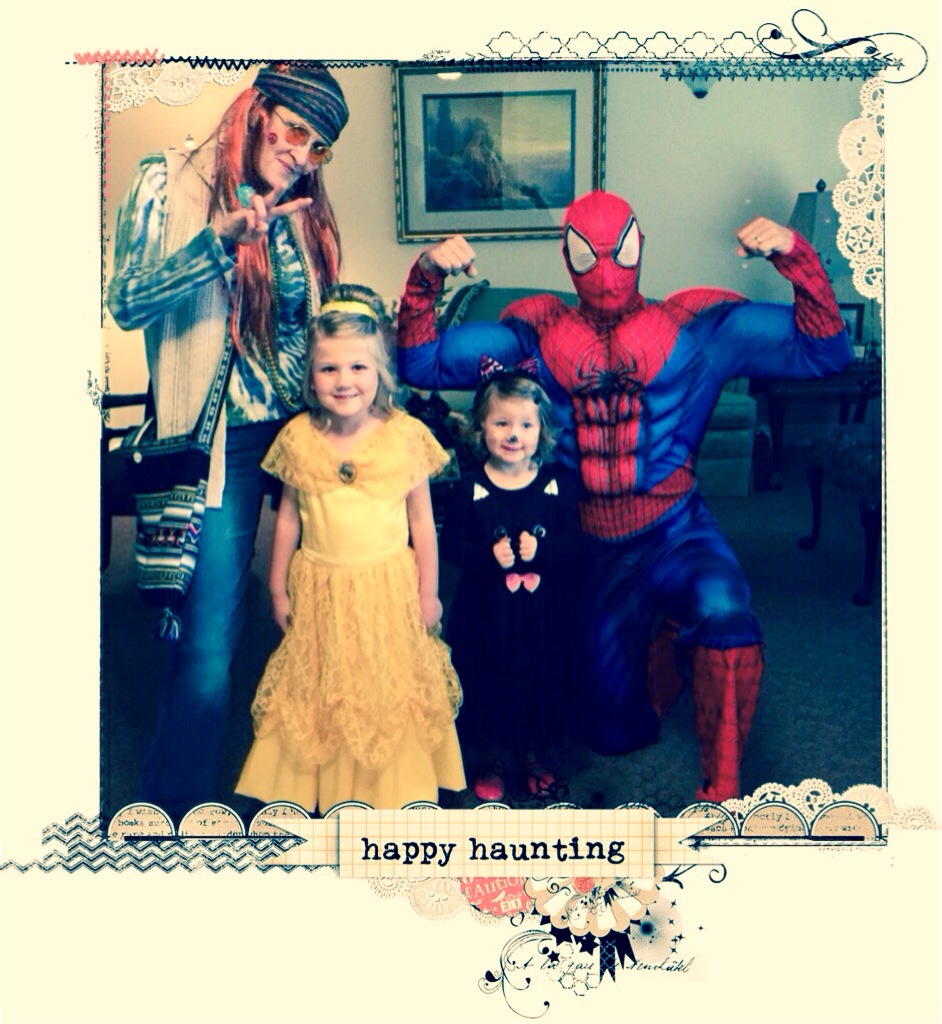 Relax and enjoy a spooky story together after you have finished trick-or-treating!  (I think we'll still be chuckling over the fact that grandpa wasn't a cowboy again this year!)
–Mary