Cinderella Days!  Grandma Magic!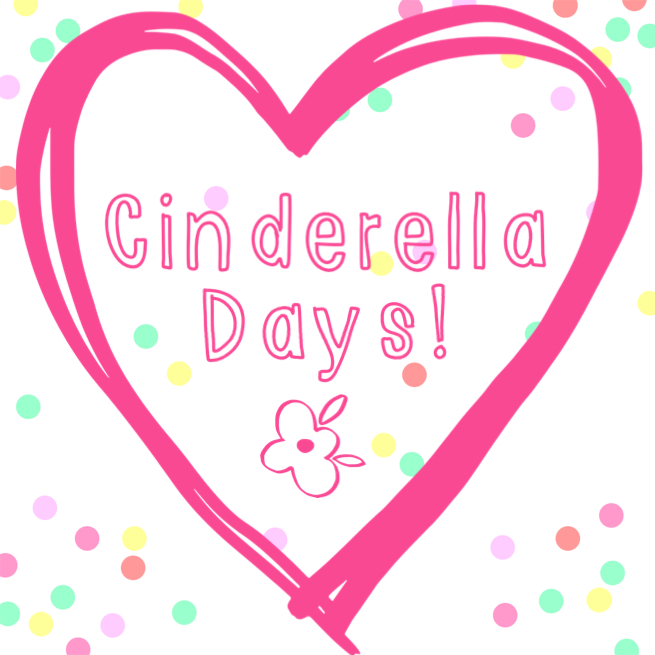 Tending my granddaughters every Tuesday (and any other day I'm lucky enough to get the chance) is the highlight of my week.  My oldest daughter, Malia, is an interior designer and helps her clients design their homes from the ground up.  She can do the majority of her work from home, but goes into her office every Tuesday.  I first started tending my oldest granddaughter, Makena, when she was just a few months old; she is nearly five years old now and her younger sister, Marli, is almost two.  Oh, what fun I have with these two darling, little girls!  (I think it's probably natural to wonder what kind of grandparent you'll be as you watch your own children associate with their grandparents–my parents provided me with a good example of how to be a "great" grandparent!)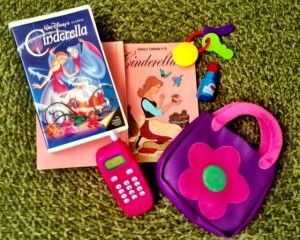 Makena and Marli love having story books read to them!  (I admit, I can get a little dramatic and kind of silly–that's what grandmas do, right.)  One of Makena's very favorite books is Cinderella–even at a young age, she'd pick that book to read more than any other from our collection of books.  When Makena was about three years old, I pulled out our old VHS version of Disney's  "Cinderella", (a rare collector's item, I'm sure…) and we watched it on a small video/TV combo in our playroom while lounging on her favorite bean bag chair.  It was fun to watch Makena's animated reaction to the movie!  I knew right away that I'd added a new dimension to Makena's Cinderella love fest!  It's safe to say she was hooked at "bippity, boppity, boo"!  Makena has since watched the movie over and over a countless number of times.  Makena's fascination with this Disney classic story has made our Tuesdays together extra special and once in awhile I'll refer to them as our "Cinderella Days"–since they are indeed, magical days!  I'm always trying to think up fun and unique activities to do with Makena and Marli, but as I did some research to find out what other grandma's out there are doing, I found the resources to be rather sparse.  I hope as I try and share weekly some of the fun things I do with my granddaughters, as well as some of the things I'm learning as a fairly new grandma, that you will be inspired to share some of your ideas with me!  Let's make Grandma Magic!
Makena has heard the Cinderella story often enough that she now shares her version of the tale with Marli.  I often think that if Disney ever does a re-make of the movie, I'll send them some of Makena's adaptations…they are hilarious!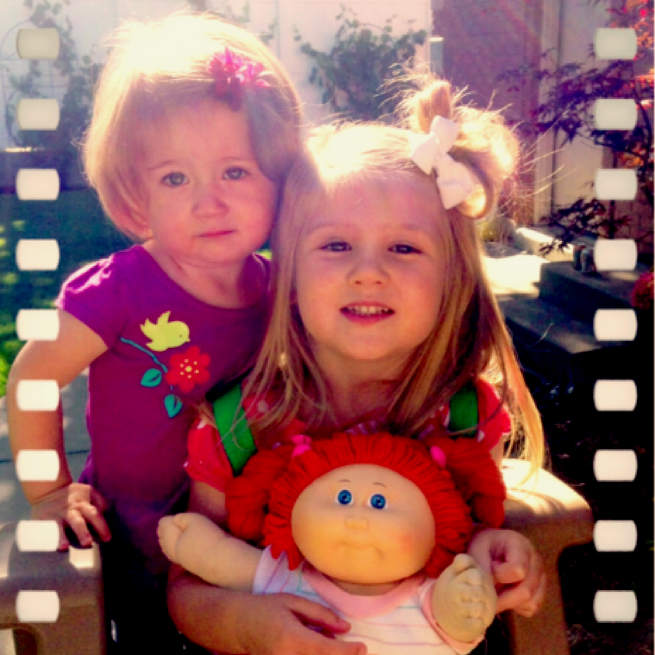 Having young granddaughters has reminded me that doing fun and simple things is what really makes children the happiest!  One of Makena and Marli's favorite things to do is play "house" out on our patio.  (One funny thing to note is that the Cabbage Patch doll Makena is holding was her mom's favorite doll named, "Peachy"!  Now Makena loves her too!  Grandchildren always seem to be drawn to anything that belonged to their mom or dad!)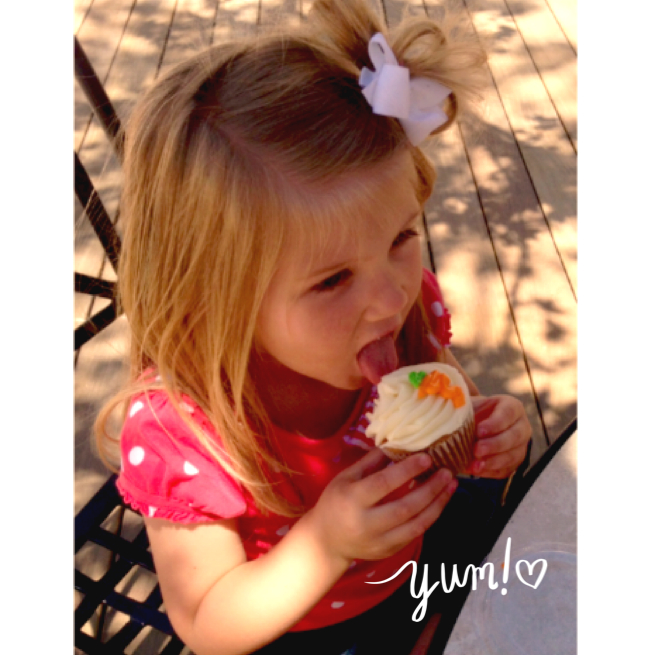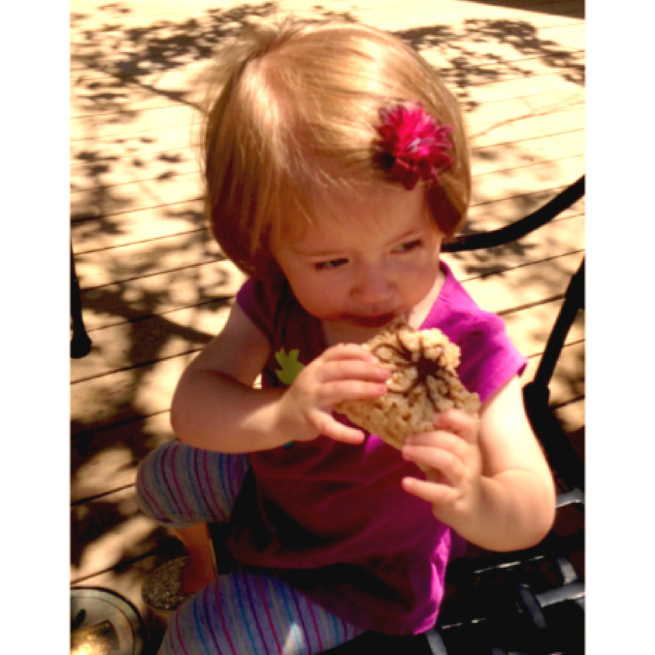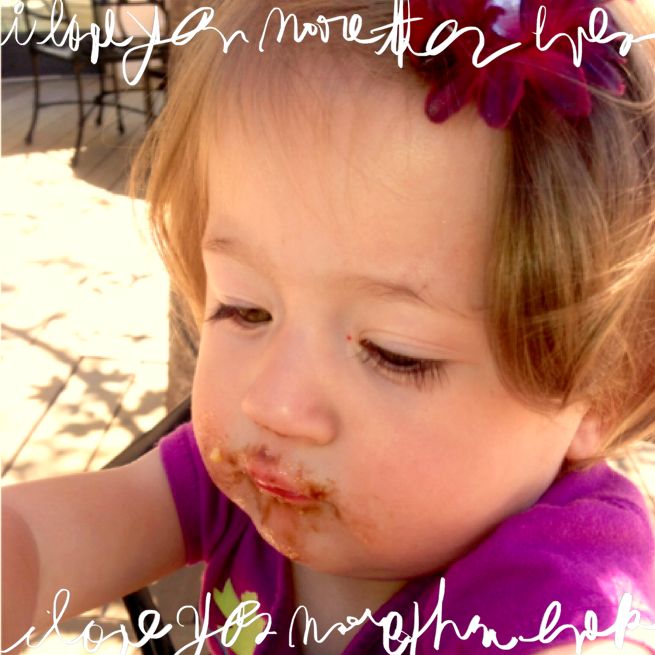 On beautiful spring and summer days there is nothing like spending time at the park and having yummy treats after.  On the playground, children are in their "element" and I find this is when they just chatter away and say the funniest things!  (The park we went to last Tuesday, has a fountain and wishing pond.  Since "Uncle Jake" was visiting, he gave each of the girls a bag of pennies and boy did they love flinging them one by one into the water!  I didn't get any pictures because I was being careful to watch that Makena and Marli didn't get too close to the edge of the pond!  As a grandma, I think I watch my granddaughters with more vigilance than I did my own children–perhaps that's as it should be…)
What I'm learning now is…
I love being a grandma!  What I'm learning now is that the satirical writer, Erma Bombeck had it right, "Becoming a grandparent is one of life's rewards for surviving raising your own children!". Ha!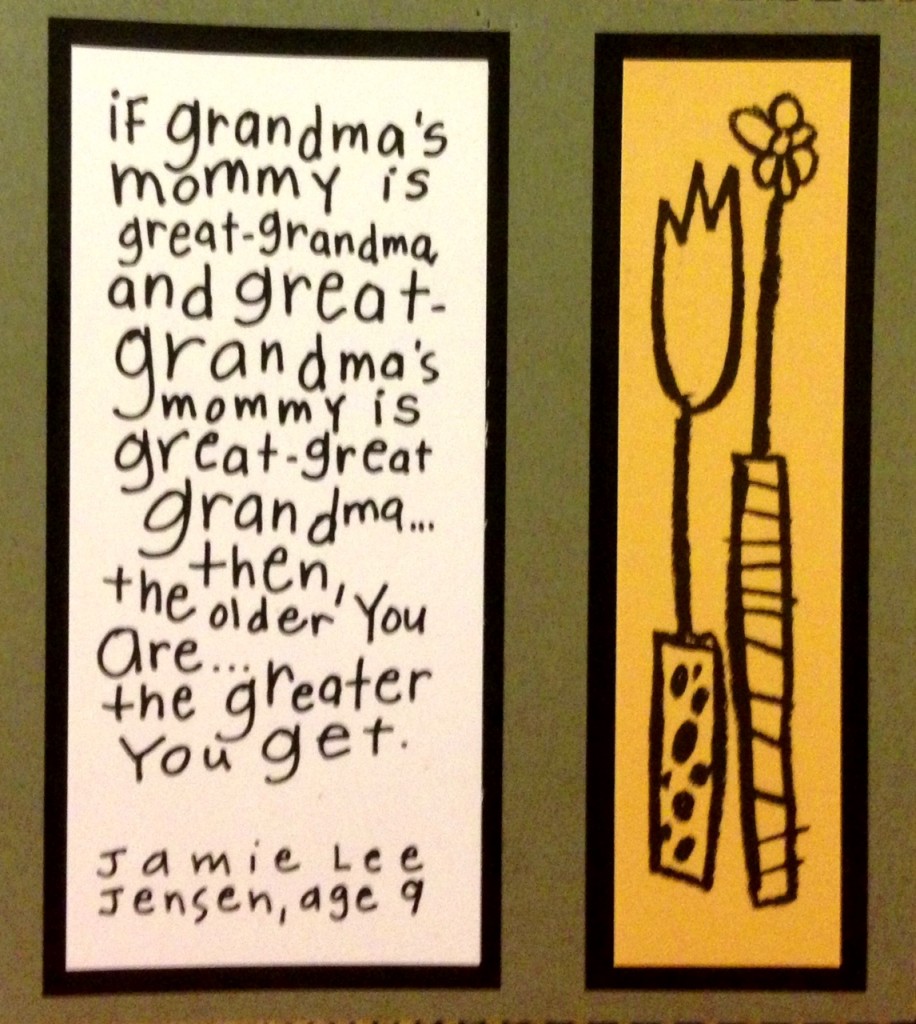 What are some of the fun things you do to create "magical" times with your children or grandchildren?
–Mary