There's A Difference Between Living and Living Well!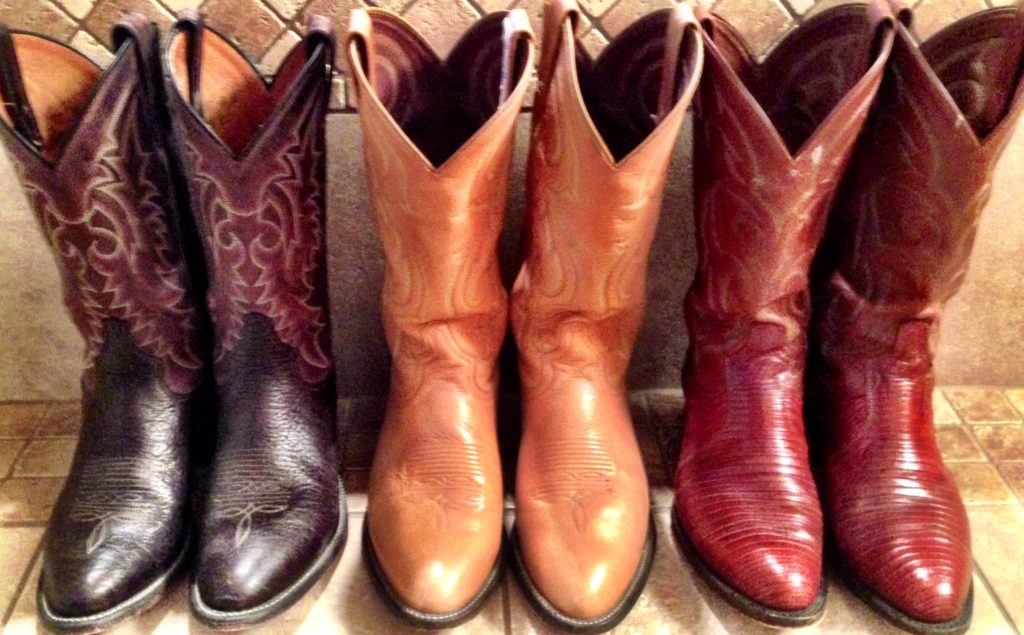 I grew up in a relatively small town where Levis and cowboy boots were common attire around town and country music was always playing at the main street drug store.  While I didn't have any aversion to this style when I was growing up,  I just always thought of myself as more the bell bottoms, go-go boots type!  (There's a time warp for you!)
Just think of the full circle moment I had when I started dating my husband, and he picked me up in a new pair of Levis and freshly polished Tony Lama cowboy boots!  I'll enhance this little flashback moment for you even more when I tell you that he had a green, short-bed, GMC pick-up truck and George Strait was cranked up on the radio!  (I was in college by then, and in my mind, was very much a city girl–didn't this guy see that?)  This story gets even better when you imagine that as we drove down the road, without hesitation or embarrassment, my future husband started singing along to the lyrics of George Strait's song, "Living and Living Well"!  After I took a few moments to regain my composure, I actually started listening to the words of the song, (I mean really, what choice did I have?) and can honestly say that if I had to pick a song that defines what I've really wanted to make my life about–this would be it…and yes, my husband still sings along with this song today!
We went to George Strait's farewell concert his year, and he sang, "Living and Living Well" as one of his closing songs; this "city girl" had tears in her eyes!  Here's a few words from the chorus:
There's a difference in
Living and living well.
You can't have it all,
All by yourself.
Something's always missing
'Til you share it with someone else–
There's a difference in living and living well! 
——————————————–
Living And Living Well And Other Words To Live By…Or At Least Think About!
Like many people, I like to have framed, inspirational quotes and thoughts placed here and there throughout my home, hoping that at the very least as I glance at them each day, perhaps by the sheer process of osmosis, I'll be more inclined to really apply them in my life!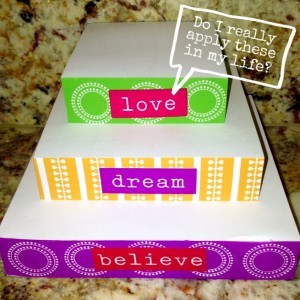 This is a stack of note pads I have on my desk.  I often see various forms of these same types of words at many boutique stores.  While working at my desk paying bills or doing other paper work, I can't help but wonder if I'm really applying these words in my life!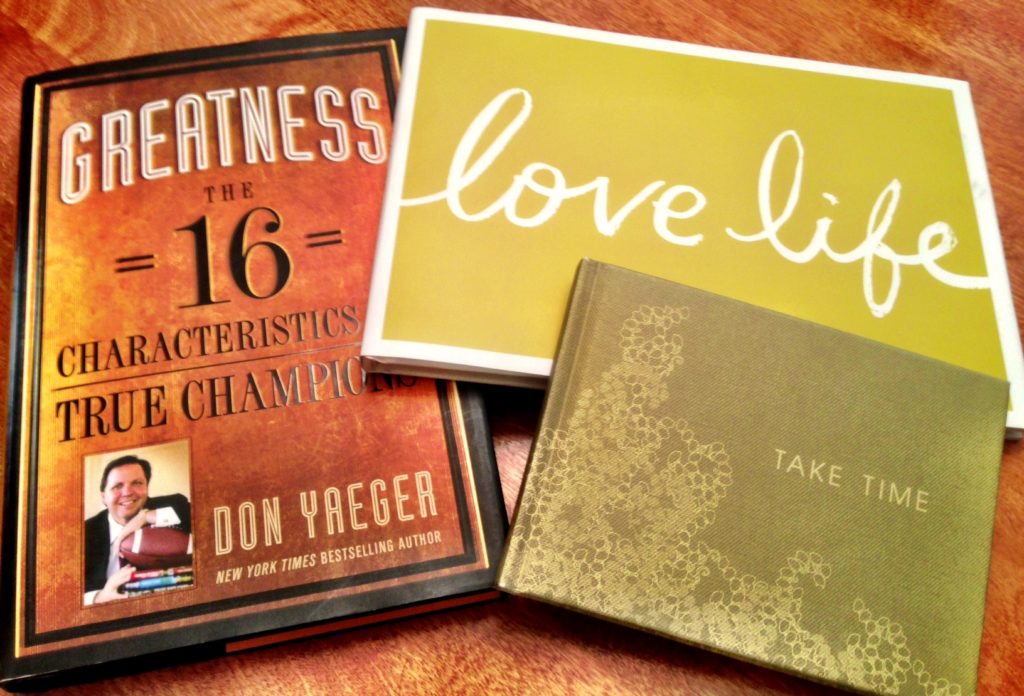 One of my favorite things to give and get for gifts are inspirational books.  These are the ones on my family room table now.  Often, at the end of a busy day, I'll plop down on the sofa nearby, put my feet up, and glance through one of these books–or maybe even read a chapter or two.  I'll be honest though, depending on the day, my spirit is either energized as I enjoy my reading, or I'm given a firm reminder of what's really important in life…and I try to do better the next day!
A Few Other Reminders Of How To Live Well!
Who doesn't need a reminder to not complicate things too much in our lives!  I know this is one I always have to work on!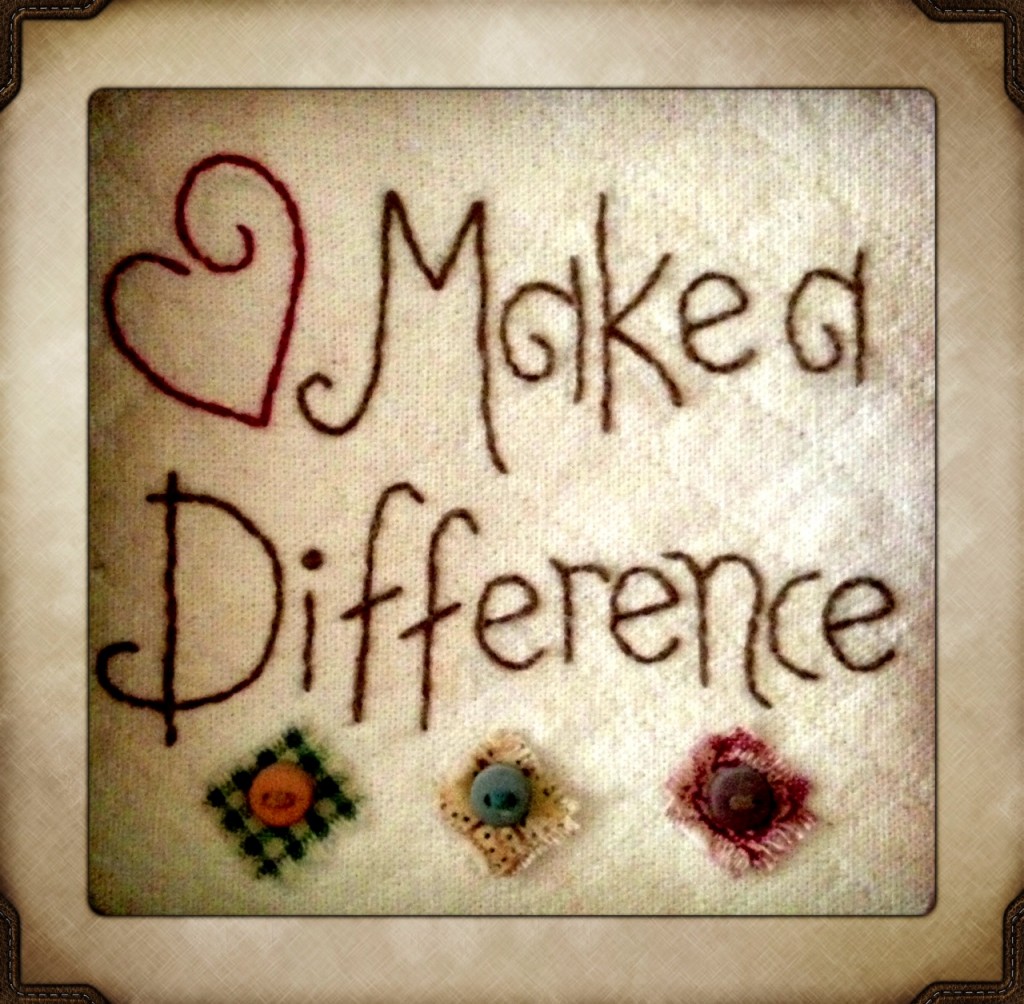 If my husband and I were to pick a motto we've tried to teach our children, this would be it!  I stitched this for my oldest daughter, Malia, for her 16th birthday.  As much as teenage years can be a time of self pre-occupation, we always wanted to remind our family that it's always good to define our lives by trying to "Make a Difference" in other's lives!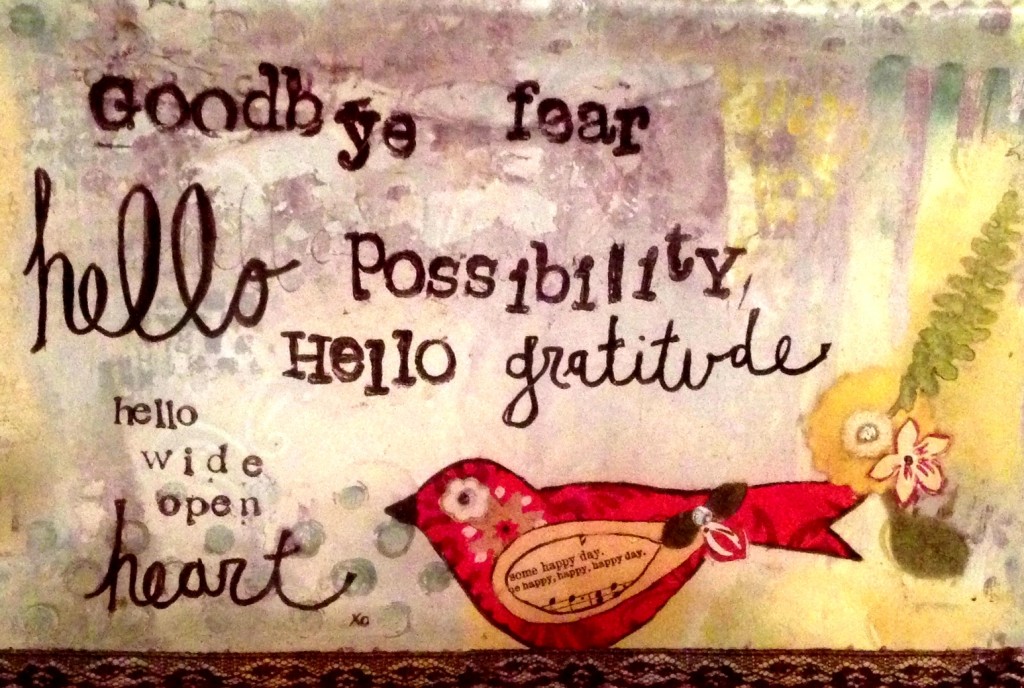 The saying on this plague has been the one that has really hit my heart lately!  We face change and fears in every stage of our lives, but that doesn't mean we still don't need a calm reminder to take a breath and be happy for the possibilities that each day and change brings with it.  The very thought of approaching the world of social media at my age so that I can accomplish my dream, all too often leaves me breathless!
**Stay tuned, one my most favorite quotes is coming a little later this week in a FREE DOWNLOAD for you to print off and place in a frame for your home!  (It's being designed by my friend, Maggie Rees, at Pintura Art Gallery, who did this Valentine's Day stationary too!)  If you want to comment about your favorite thought or quote or "like" this on Facebook, I'll send it to you in one of my favorite "Etsy" frames! 
What I'm learning now is…
The plague above sits on my kitchen counter, and as I grab a piece of toast and some juice each morning before I run out the door to work, or anticipate the arrival of my precious granddaughters, I realize that I'm so grateful for all the opportunities that are mine.  What I'm learning now is that so much of my life would not be possible without the love and support of dear family and friends, who help me realize that having a wide open heart is the best way to live well!
I'd love to hear what your favorite inspiring quotes or words are!
–Mary