Red Rock Steak Salad–A Delectable Adaptation!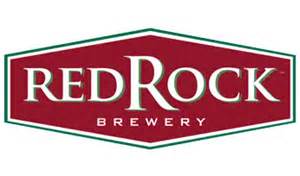 I think we all have our "go to" restaurants when we want to grab a quick bite to eat and we're craving something familiar and light–for me and my husband, it's Red Rock Pub's steak salad.  Seriously, so good!  On a cold, wintry evening last weekend, we were feeling in the mood for our favorite steak salad, but due to the frigid temperatures and icy roads, (Why is it that winter is never as much fun in January as it is at Christmas time?!) instead of venturing outside, we decided to try and recreate our own version of this delectable salad at home!
Without further adieu, as promised, here's our adaptation of Red Rock Steak Salad!  I hope this makes your next lunch or dinner a yummy, special occasion!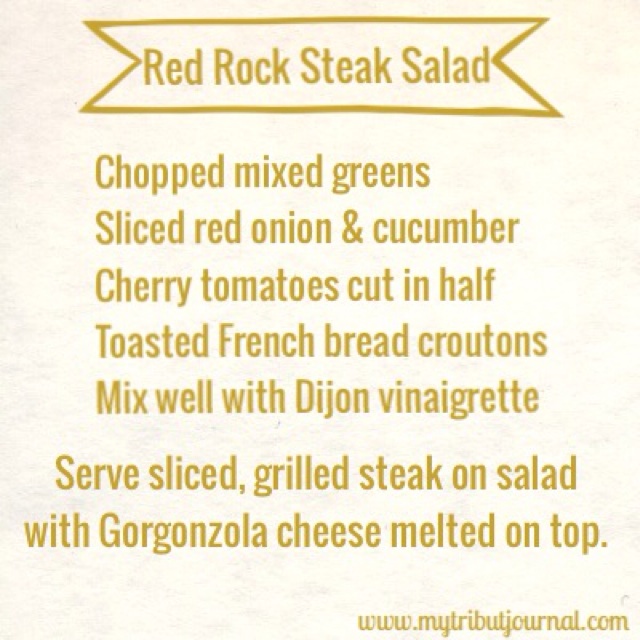 I like fewer onions and more cucumbers; add to your preference.  Roma tomatoes are good to use too.  For the French bread croutons, simply butter thick slices of bread, then cube and broil on a cookie sheet until lightly, golden brown.  Broil a few slices to have with your salad too!  The Dijon vinaigrette we like the best, that most resembles what they serve at Red Rock, is Litehouse Honey Dijon dressing.
Red Rock serves their salad with a New York strip steak, we usually grill a rib-eye steak, then melt the gorgonzola cheese on top before adding it to the salad.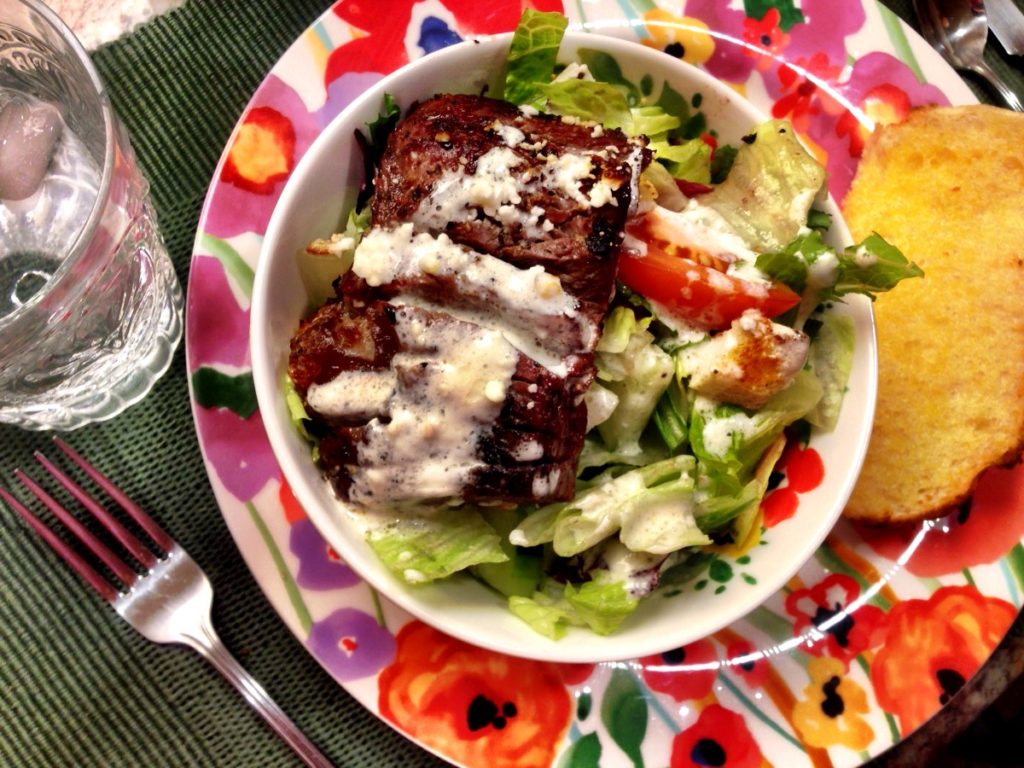 I think what I really love about this salad is the combination of simple ingredients that create such a nice, rich flavor when mixed together!
Our grilled steak salad adaptation makes a perfect light dinner.  We still like to go out and share the steak salad at Red Rock, along with their wood-fired Barbeque Chicken Pizza every so often though!  ENJOY!
Any favorite restaurant dishes you've adapted your own version of to enjoy at home?  
–Mary