Healthy, Wealthy And Wise!  Celebrating Women Edition!
Since February is "Go Red" month, spotlighting heart and stroke prevention in women, I'd like to devote February's "Healthy Wealthy and Wise" post to issues concerning women.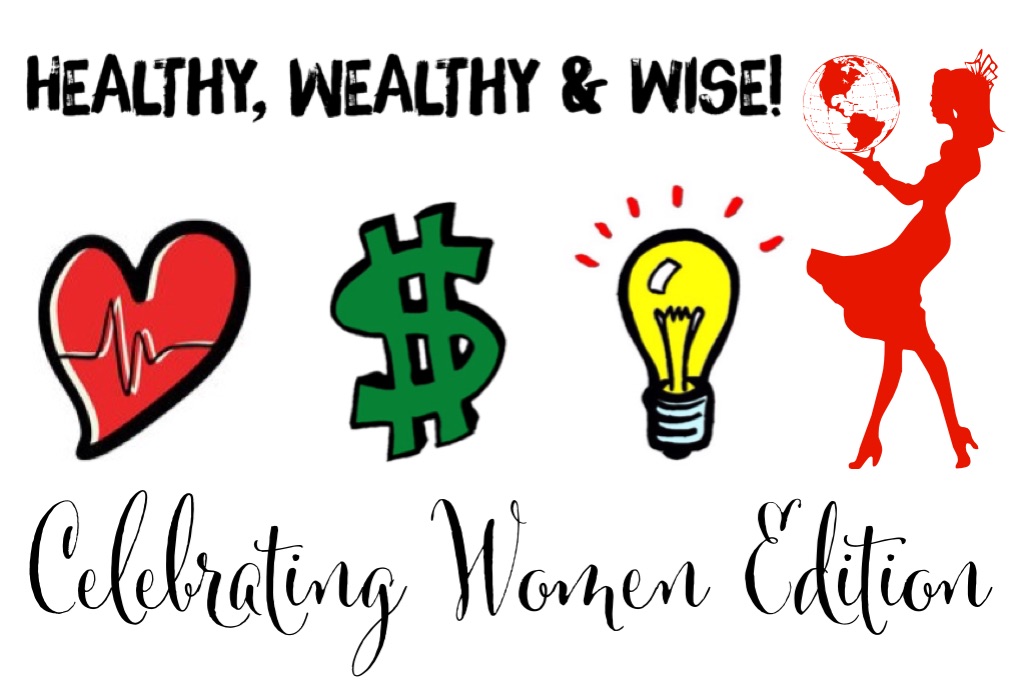 Our role as women has taken on more diversity than ever before, and requires that we wear many hats, so to speak, on any given day!  However, too often, no matter how busy we are and how many schedules we juggle, we tend to be our own harshest critics, and that can lead to other important areas of our lives being compromised, especially where being healthy, wealthy and wise are concerned!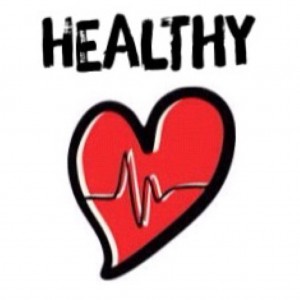 Better information on the increased risk of heart attacks in all women has most definitely been a crucial factor in improved public awareness about the risk factors and signs and symptoms of heart attacks and strokes among the female population.  But a great article in February's Better Homes & Garden, says that often women aren't treated with the same urgency as a man, due to the lack of clarity about symptoms she is experiencing.
Here then is a quick review of symptoms and a lifesaving guide for what to say to healthcare personnel:
♥ Although chest pain and shortness of breath are the more well-known symptoms associated with heart attacks, overwhelming fatigue, dizziness and upper back pain (often experienced at varying degrees for several weeks prior to a full-blown heart attack) are the ones more commonly experienced by women when having a cardiac arrest.     
♥ DO NOT drive yourself to the ER!  As women, we often pride ourselves on being self-sufficient, but in reality, we could pass out behind the wheel if we end up having a heart attack.  Also, ambulances are stocked with lifesaving drugs and defibrillators that can mean the difference between life and death!
♥ Be very clear in stating what symptoms you are experiencing and don't hesitate to tell EMT's that you think you're having a heart attack, even suggest that they monitor your heart rate with their EKG machine.  Be ready to share your heart health history and any medicine you are currently taking.     
Women are at an increased for risk of having strokes due to genetic make-up and the fact that many take birth control pills.  Women also have more auto-immune diseases and migraine headaches, which can cause higher stroke rates.
A good acronym to remember the signs and symptoms of strokes is F A S T…
Facial drooping, Arm weakness, Speech difficulties, Time is of the essence 
Watch PSA video made by the American Stroke Association on recognizing and helping stroke victims.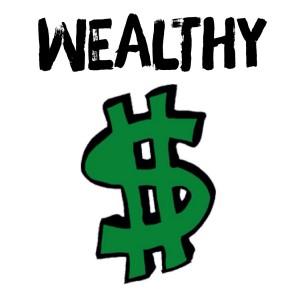 Our money mindset as women is often more concentrated on finding creative ways to spend money…I know that's where my financial comfort zone tends to be, but as I have watched my husband in his job as a financial planner help women who did not expect to become widows, learn the ropes of assuming the lead role in their financial futures, I've come to realize that as women we need to do a lot more than take a back seat to things concerning money, and that we need to be active participants in making more of the financial decisions at an early age.
Just recently, I came across the book, "Money, Manifestations and Miracles" by Meriflor Toneatto, which is such an interesting read on the topic of women and finances.  The main concept discussed in this book is that as women, we need to recognize our intrinsic relationship with money–and usually it is very different from men.  Imagine that!!
"Often for women, money is an emotional currency, tied to our sense of self-worth and confidence, which can lead us to pitfalls that ultimately limits what we pursue in life!" 
Ms. Toneatto goes on to emphasize that wealth is not just about money; it's also about the quality of a woman's overall life.  Once there is deeper awareness of how we really feel about our lives, we can then gain a more meaningful insight into our relationship with money and go about making any necessary changes.
Here's a few pointers I liked that were listed in the book to help improve a woman's relationship with money: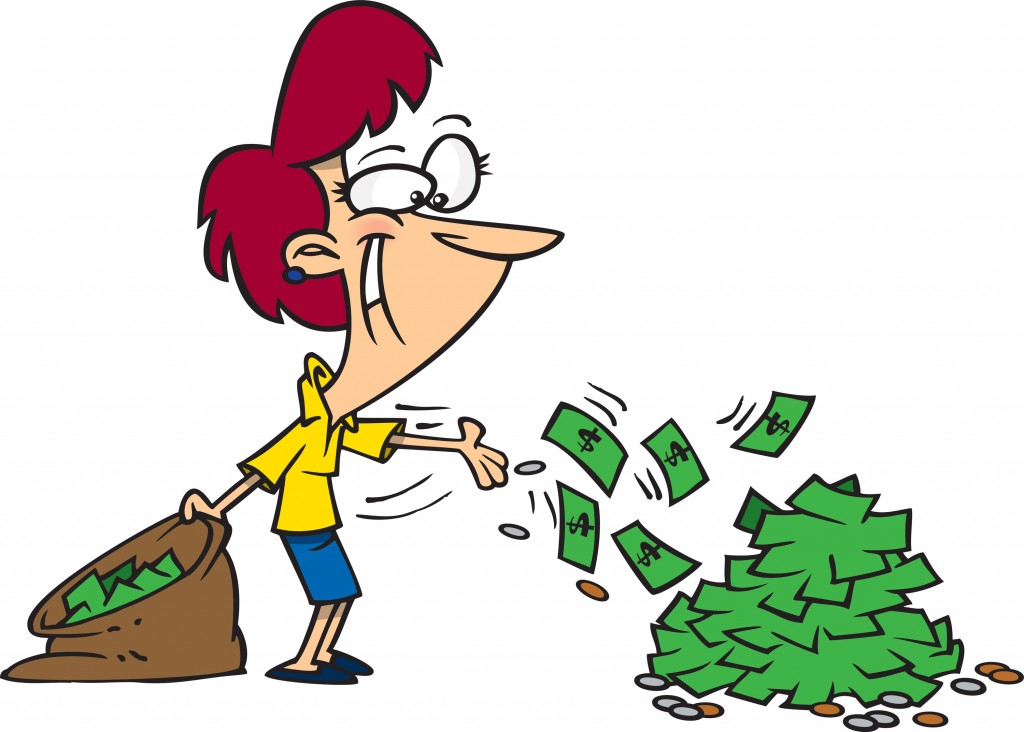 $ Being totally honest with ourselves is the best way to get to the root of our feelings, beliefs and attitudes about money.  "Women often keep secrets about their true feelings–especially regarding money!"
$ Practice forgiveness; a key component to moving beyond our emotional obstacles where money is concerned, is to let them go and forgive yourself.   "Practicing forgiveness is a very powerful way to remove what's standing between us and gaining a better understanding of the role money plays in our lives!"
$ Start a money journal.  If you don't already have one, consider keeping a gratitude journal, then ramp it up a little by  tracking your finances in it, as well.  "What you focus on will grow, so why not focus on being grateful about money and you may just find that you start to see positive changes in your life!"
$ Celebrate the big and small things in life and have more fun!  "Too often we tend to take notice of the big accomplishments in life, but overlook the little steps we took to get there.  They ALL count!  We need to take heart in the journey!"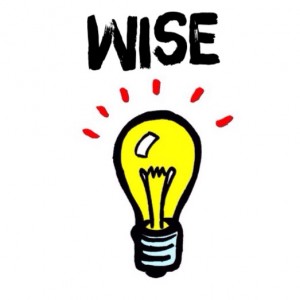 Most of what I consider as my "real" wisdom has come from the wise advice and caring examples of other women that I've had the privilege of knowing in my life.  However, as women, we can be incredibly hard on each other and not fully appreciate the fact we're all wise in so many countless ways and have so much we can share with each other–and the world!
If ever I was feeling downtrodden as a teenager, or as a young mother raising my children, by what seemed like the endless accomplishments of so many wonderful women around me, my wise mother would often tell me, "Don't compare, CARE!"  It's true, when you care for others, you get to know them better and then you both benefit from a new-found relationship!
I love the line from the song "Love Will Make You Wise" by Sheena Easton, where it says, "Life will teach you what you need to know, but only love will make you wise!"  How incredible is that feeling of being genuinely viewed by other women as the smart and capable women we are because of our character strengths and life experiences.  It behooves us then, to learn and grow from the wisdom shared by other women!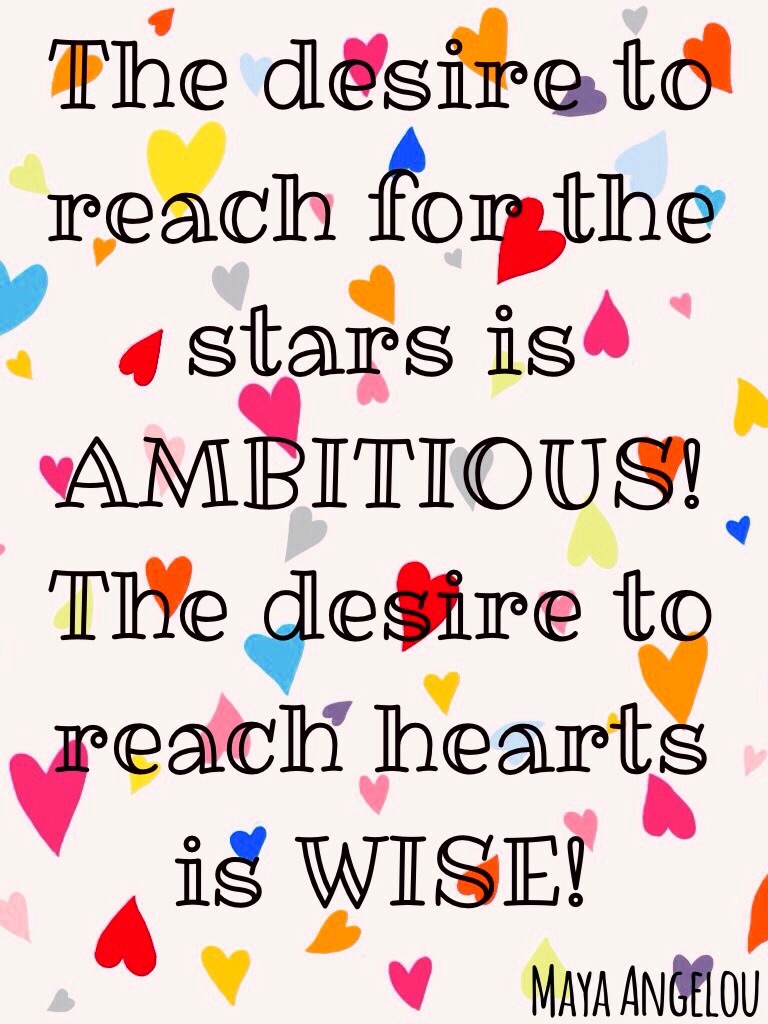 I would imagine that if we do nothing more than reach out to others in love and concern that our overall well-being will improve.
What's one thing you do, either by being more healthy, more smart with your money or more caring that you feel helps you live better? 
–Mary