Happy Grandparents Day!
In 1979 President Jimmy Carter signed the official decree that made the first Sunday after Labor Day each year as National Grandparents Day.
The proclamation reads in part: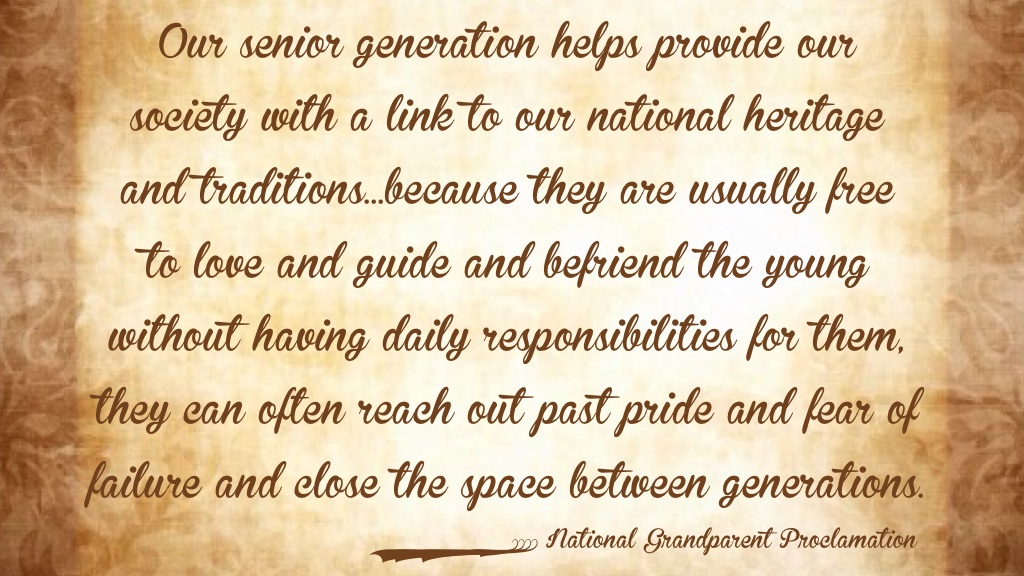 Marian McQuade of Oak Hill, West Virginia, who spent many years working with the elderly, was instrumental in seeing legislation passed to honor grandparents.  As a mother herself of 15 children and grandmother to 43 grandchildren, ten great-grandchildren, and one great-great grandchild, I think it's is fair to say that Ms. McQuade, along with so many other dedicated grandparents, are deserving of at least one day to celebrate their wide-reaching influence in the lives of so many!
When my husband first learned over six years ago that he was soon to become a new grandpa, I don't think he was necessarily overjoyed at the prospect…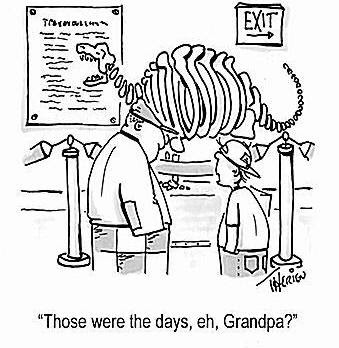 …perhaps he was a bit fearful of being seen as becoming part of some pre-historic population!?  However, once he got his first glimpse of our oldest granddaughter, Makena, after she was born, and then her sister, Marli, a few years later, he has now gladly taken on the coveted role of being a grandparent–as have I.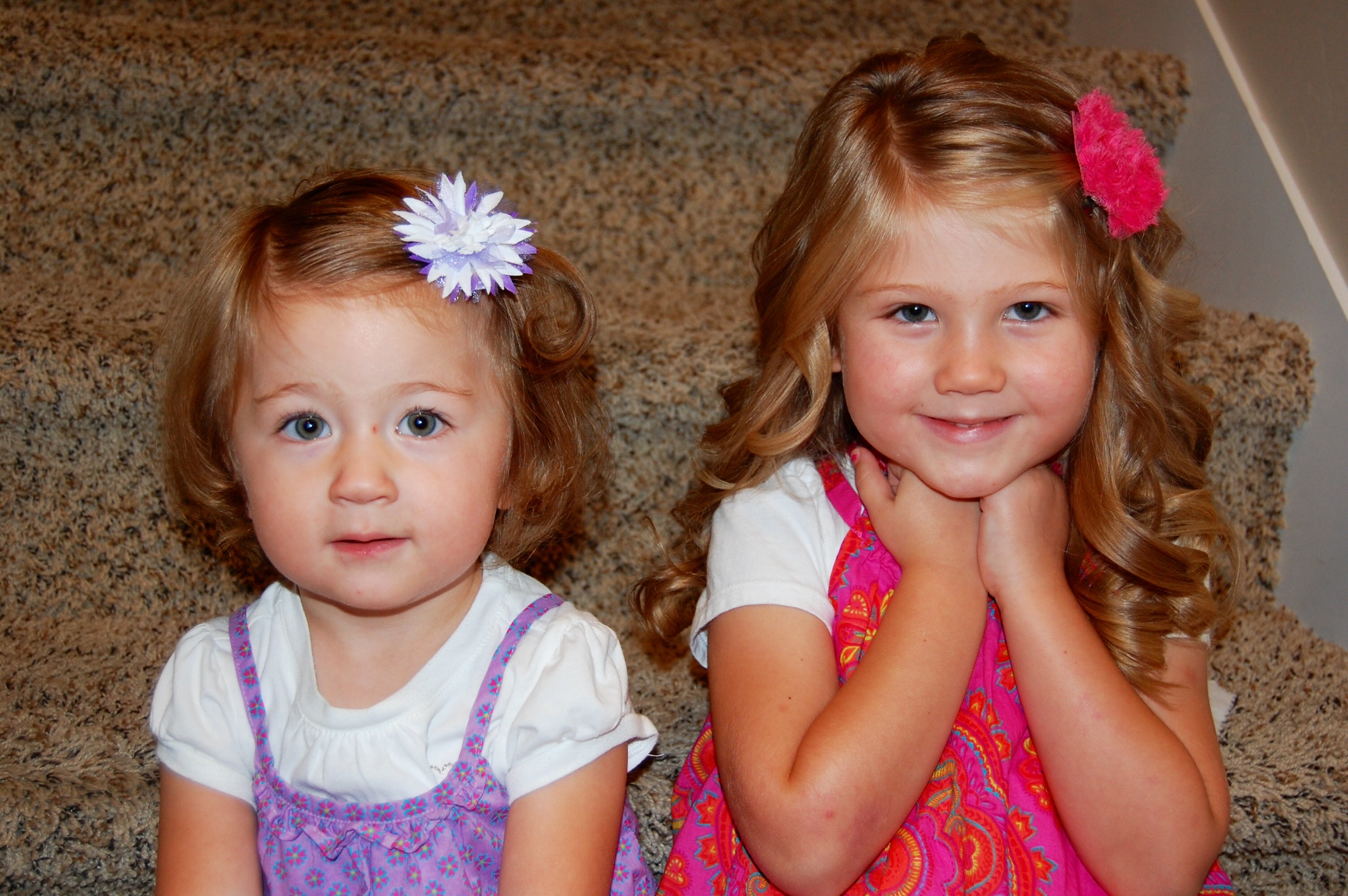 "Perfect love sometimes does not come until after you have grandchildren!"  Welsh Proverb
My own father and mother, as well as my husband's parents, were the kind of grandparents you'd want your children to have–and now, at this stage of my life, I hold dear the neat examples they were for me of being amazing grandparents!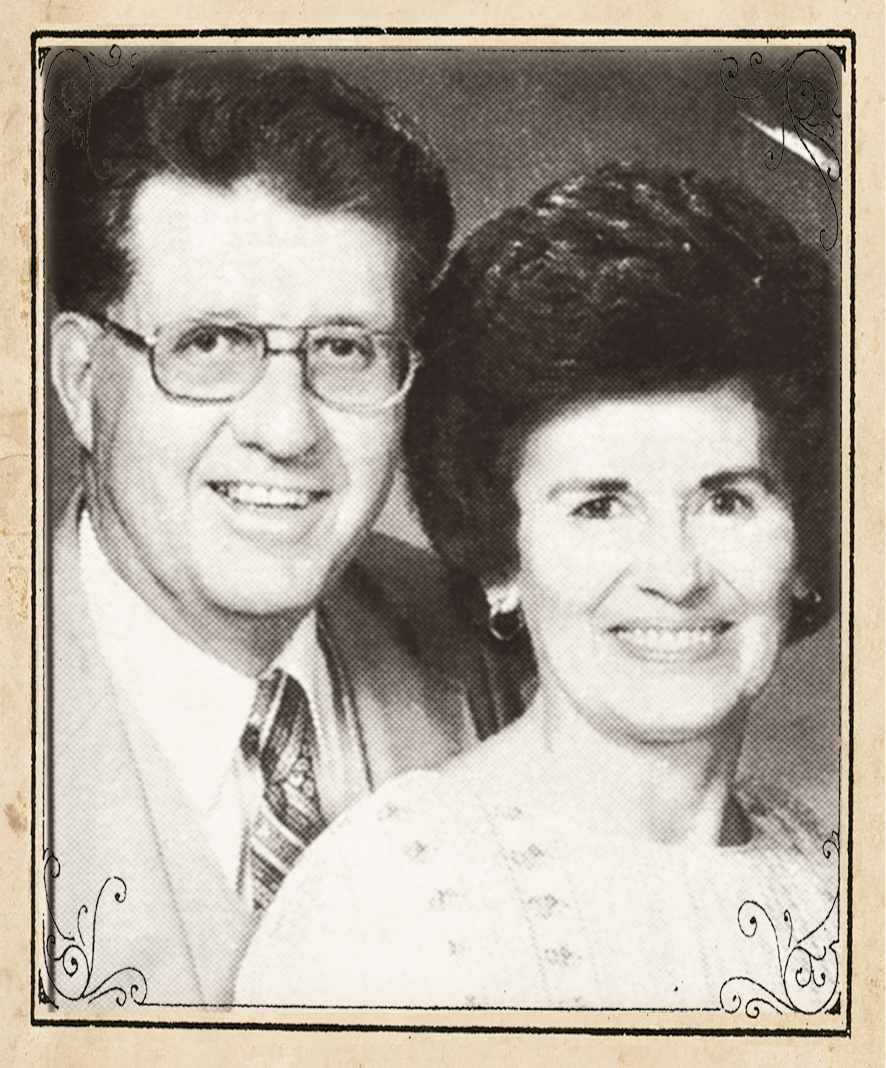 "We, like our grandchildren, begin with a childhood we thought would never end.  Now, all of a sudden, we're older than our parents were when we thought they were old!"  Lois Wyse
It's Grand To Be A Grand!
On this very special Grandparents Day,  I want to pay special tribute to a few other wonderful grandparents that I have the privilege of knowing and have the opportunity, on occasion, to gain insight from them on their unique experiences as grandparents!
I feel blessed to be able to share grandparenting duties for Makena and Marli with my son-in-law's mother, Glee.  Even with 14 grandchildren, some of them teenagers, and a full-time job, Glee manages to keep up with all their activities, and with the help of her children, plans regular family parties so that everyone stays close–after all, there is nothing so fun as having cousins for some of your best friends!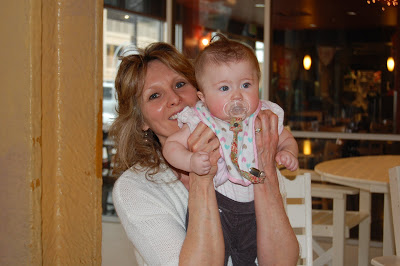 "Grandmother — a wonderful mother with lots of practice!"  Tribute Journal
My good friend and co-worker, Carol, has been a nurse for several years and like me, has witnessed the miracle of birth many times over, but she will also tell you that there are no words to describe actually witnessing your own grandchildren being born!  Carol told me that one of the things she loves about being a grandma is feeling a lot less rushed and being able to take the time to really enjoy every little thing about each grandchild–that, and being able to see the big picture, so to speak… "After having raised my own kids, I now realize that certain little nuisances experienced at various ages will soon be outgrown, and given time, these little ones, with guidance from wonderful parents and grandparents, are going to be terrific adults!"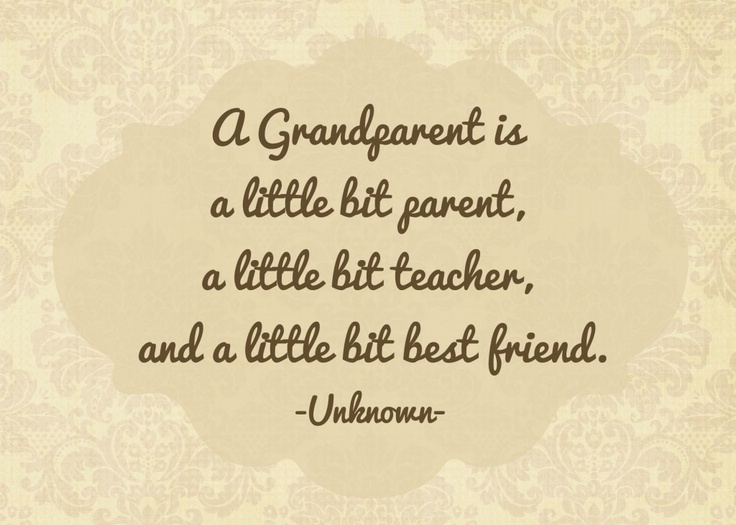 I've been blessed with neat neighbors who are great friends too.  We've watched our own children grow up over the years and shake our heads sometimes as we now see each other's grandchildren growing up and ask ourselves, "How did we get here!"  It's so surreal sometimes!  Alison is one of those neighbors, and she told me that she's always been excited about being a grandma and never really worried that it sounded like she was old–"It's the very best part of getting along in years!  I've felt like it's the best part of both worlds–I feel the same intense love for my grandchildren as I did for my children as they were growing up, but with none of the added responsibilities of telling them to go clean their rooms, do their homework or practice the piano.  The only job I have with my sweet grandchildren is to make them feel loved and adored…my sincere hope is that they will always know that there is at least one person in the world who thinks they are absolutely perfect!"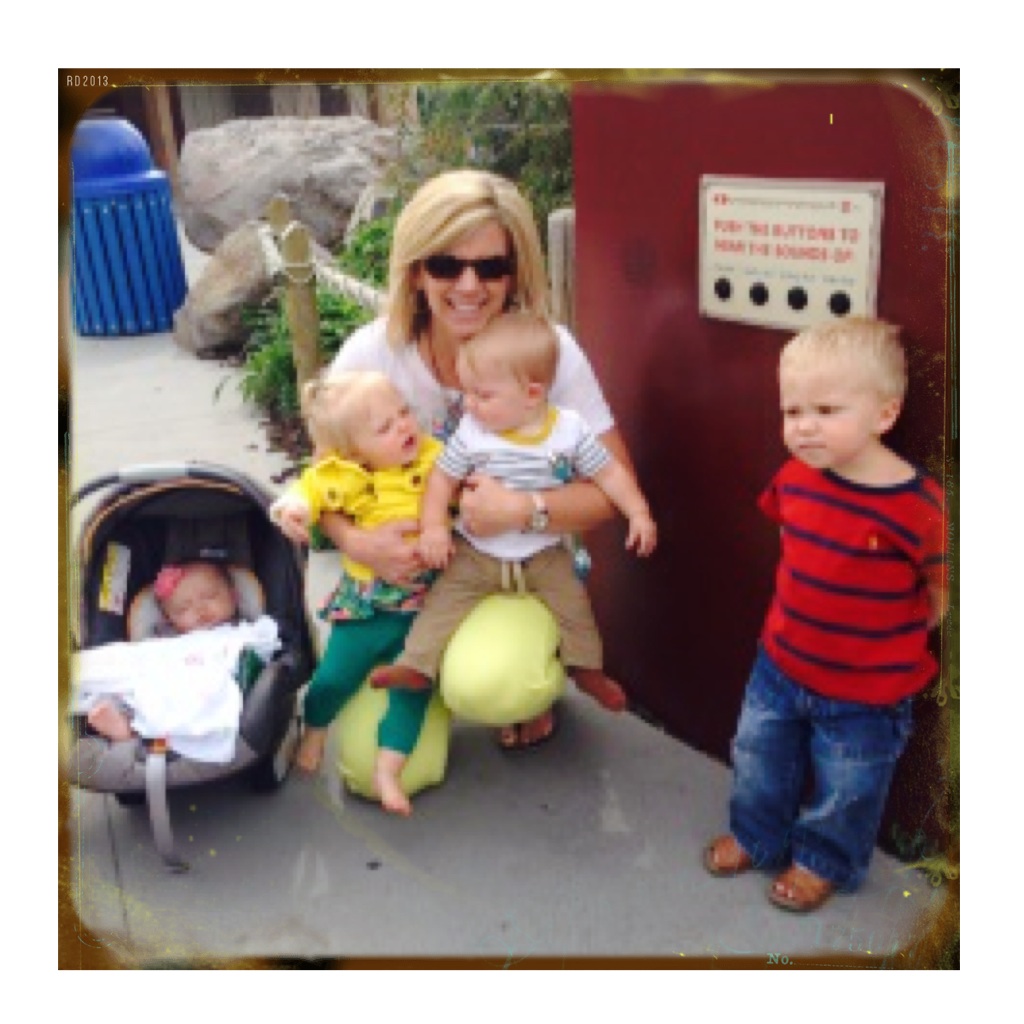 "The idea that no one is perfect is a view most commonly held by people with no grandchildren!"  Doug Larsen
Janica is another dear, long-time friend, and the thoughts she shared with me on being a grandma are what I imagine all new grandparents must feel in some form or another as they embark on this venture of grandparenthood–"Everything you hear about being a grandma is true…times ten!  Everyone always told me that it was so much sweeter than being a parent, and I could not agree more!  I was lucky enough to have a grandma who adored me.  I just never realized how much until I became a grandmother myself.  Unfortunately, none of my own children experienced a close relationship with their grandparents.  It has made me even more determined to give back the way my sweet grandma gave to me.  And why wouldn't I?  Cute Nash and Nayson are simply the best!  I'm looking forward to many more fun times as they grow and hopefully we are blessed with more to come!"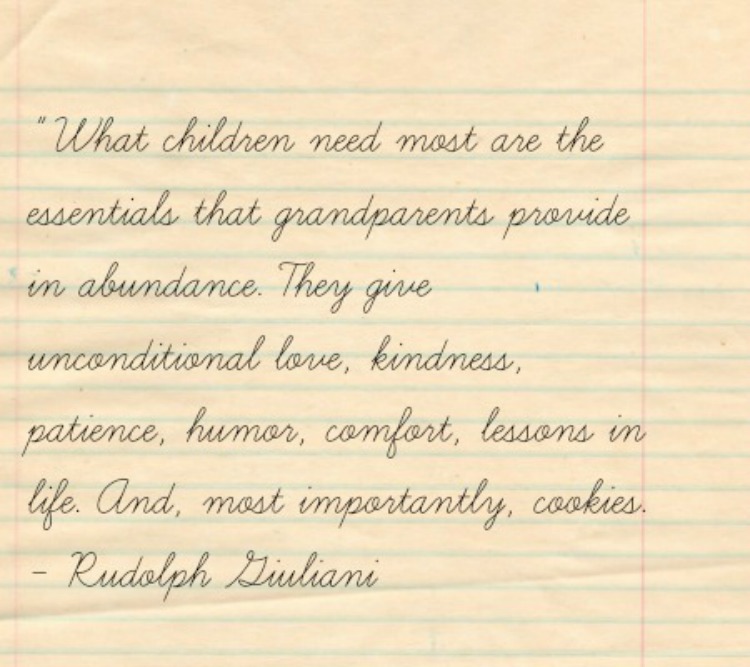 (Janica is a great cook, so I for one know that her grandchildren will be served yummy cookies, along with a lot of love.) 
Another co-worker and fun friend, Julie, has 12 grandchildren and lives by the motto that as a grandma she picks up on the fun where the parents leave off!  Julie and her husband recently purchased a camper trailer because her family loves to camp, but she needed a few of the basic necessities of home–like a bed and a bath room!  (I have definitely got to up my game with more than just a backyard camp out if I want to keep up with this awesome lady!)  Julie told me that as much fun as it is to get together with all her grandchildren, she loves spending one on one time with them too–she'll plan individual birthday dates or shopping trips with each of her older granddaughters.  Julie also makes a point of taking time off work a few times a year to visit her grandchildren who live out of state.  I love that Julie said her grandkids know better than to leave her house when they visit, without giving good-bye hugs!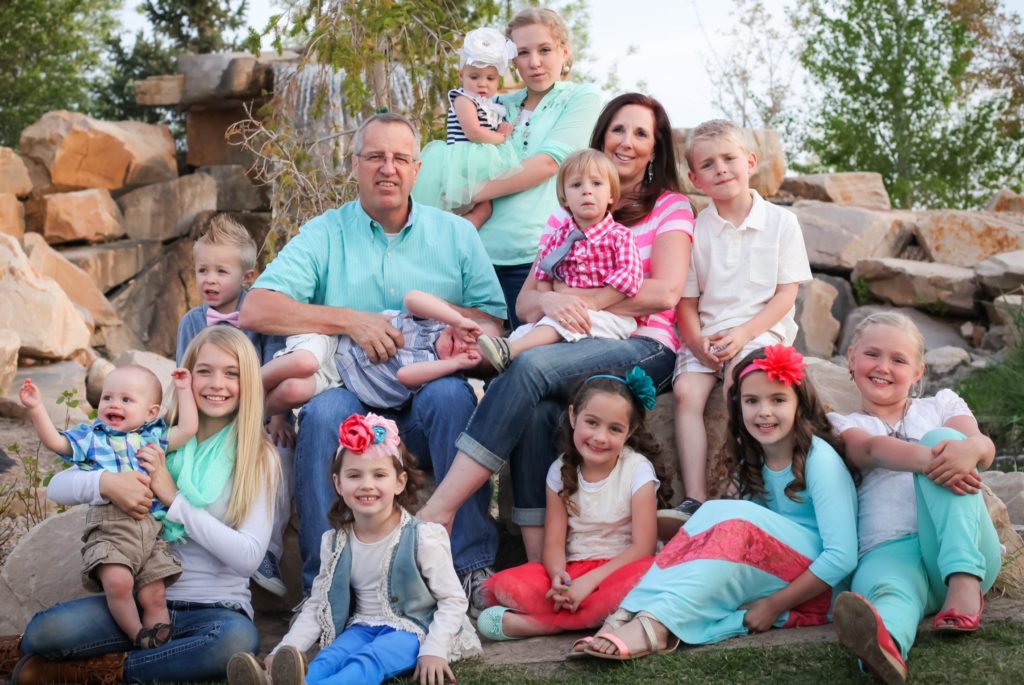 "The best place to be when you're sad is Grandpa's lap!"  Tribute Journal
(I love this picture on so many levels…it tells it how it is sometimes when dealing with children–and since Julie is such a cool, chill grandma, I can just imagine that her grandson crying on her husband's lap didn't phase her too much.  Sure makes for a great picture though!  Too funny!)   
What I'm learning now is…
My dad used to tease that there was nothing quite like having grandchildren to restore your faith in hereditary!  As my husband and I watch our two, sweet granddaughters grow and develop their fun personalities, we have often found ourselves commenting that it sure would be fun to have our parents be able to be here and see them.  What I'm learning now is that I've come to realize that our folks play a bigger role in these cute girls lives than I can even imagine!
"Sometimes our Grandparents are like grand-angels!"  Lexie Saige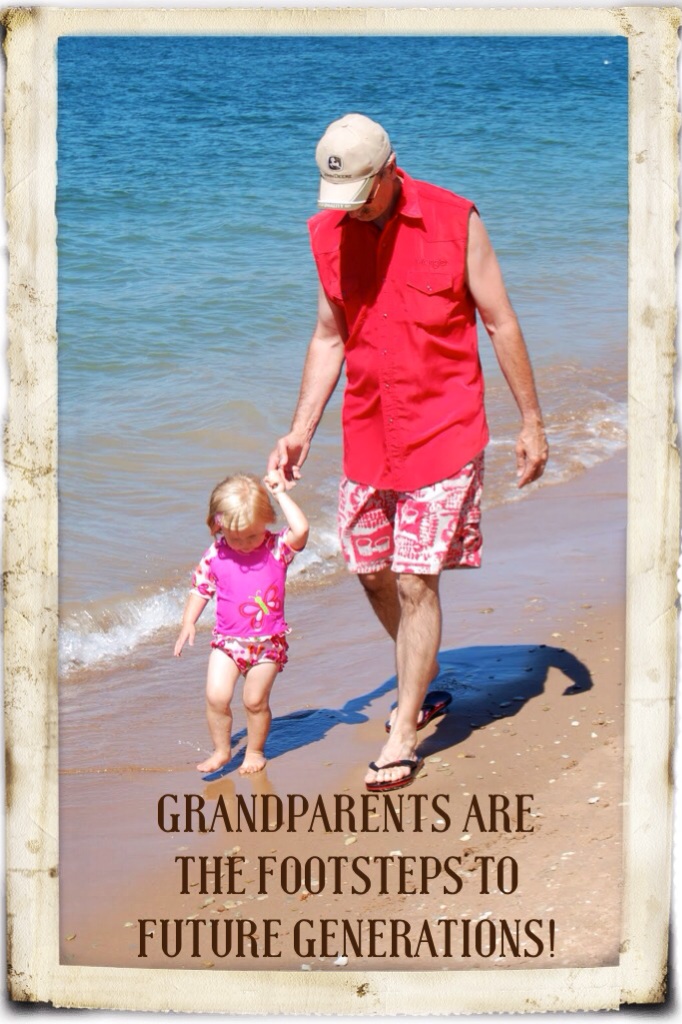 I love comments, so please leave one—at least, and share something you find special about your own grandparents or what you love most about being one!
–Mary