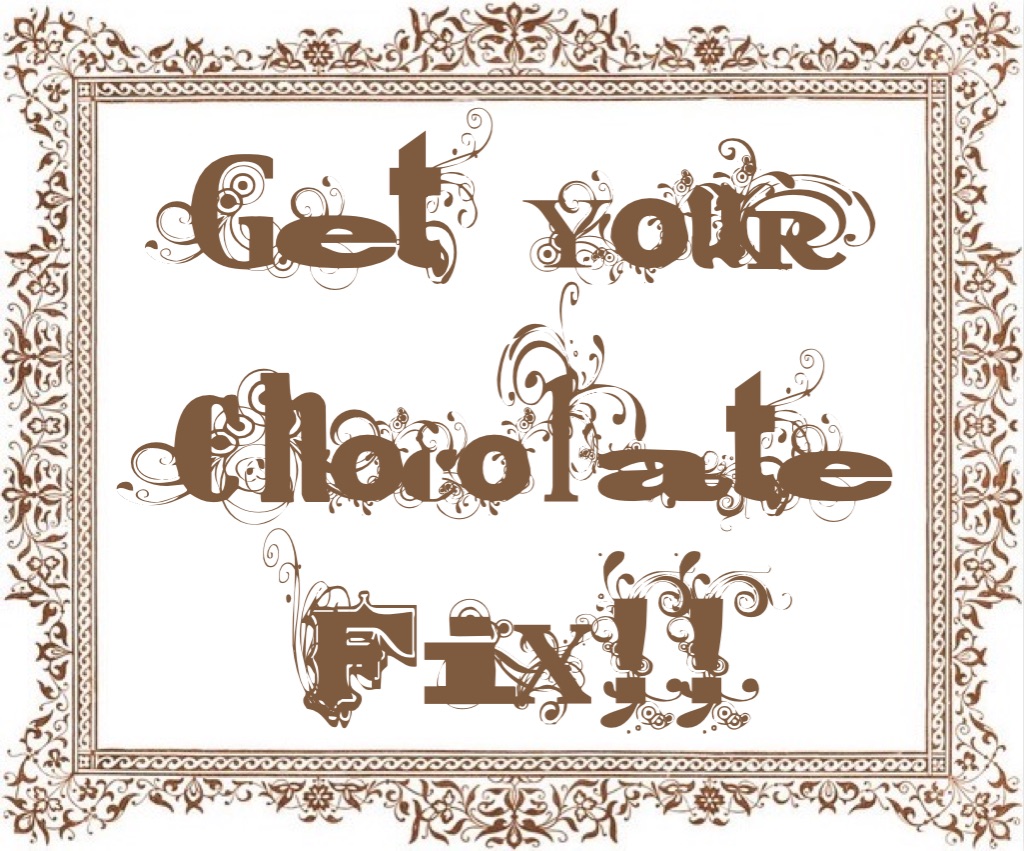 My husband and I hosted a little dinner party not too long ago–my husband is a great cook, so he was in full chef mode, but there's always the dilemma of what to serve for dessert that's not too heavy after a nice meal, and can satisfy your sweet tooth…and in my case, it's always about chocolate!
My dessert inspiration came from the most unlikely of places–the dentist chair!!  While I was waiting to get my teeth cleaned last month, I happened to browse a Family Circle magazine and came across this Chocolate Raspberry Trifle recipe, here is my easy adaptation.
Single Serve Chocolate Raspberry Trifle
1 box chocolate cake mix
2 eggs
1/4 cup vegetable oil
4 egg yolks
1/2 cup + 5 tbsp. sugar
1/4 cup unsalted butter, cut up
4 oz. bittersweet chocolate
2-1/2 cups whip cream
1 tsp. vanilla
2 pkgs. fresh raspberries
Chocolate curls or cocoa powder for garnish
Make cake mix according to package directions, using eggs oil and 1 1/4 cups water.  Line 9X13 cake pan with wax paper and spray with non-stick cooking spray.  Bake at 350 degrees for 35 minutes.  Cool for about 10 minutes and then invert on wire rack, then peel off wax paper.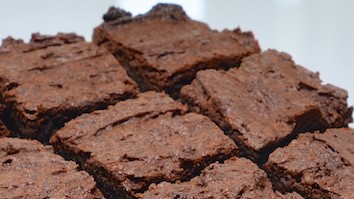 Since time was a factor for me, as well as food considerations for my guests, I bought brownies from a local gluten-free specialty shop; I love these since they have a thicker consistency and a chewy texture, just cut them into small squares right before serving the trifle.
While your cake cools, combine egg yolks, 1/2 cup sugar, 1/4 cup water and butter in a double boiler, cook while you whisk until mixture read 160 degrees on a food thermometer.  Remove from heat and stir in chocolate until smooth.  Beat 1 cup of whipping cream in a separate bowl adding 2 tbsp. sugar and the vanilla until it forms firm peaks, then fold into chocolate mixture, cover with plastic and refrigerate for at least an hour.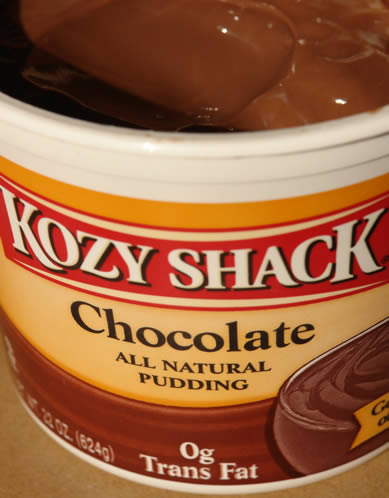 Again,  for the sake of saving some time and because it's so good, I combined a 12 oz. tub of Kozy Shack Real Chocolate Pudding (also gluten-free) with 1 cup of whipped cream and 4 ounces of softened cream cheese spread.  (Beat pudding and cream cheese together then fold in whip cream that has been beaten.)  I have another great chocolate dessert recipe that layers chocolate pudding and calls for the cream cheese to be added, I really like the consistency and taste that this combination adds to the Trifle.  
Layer cake squares, chocolate mixture and raspberries in a 4 quart glass bowl and top with the remaining 1-1/2 cups of whipped cream.  Serve immediately or refrigerate until serving.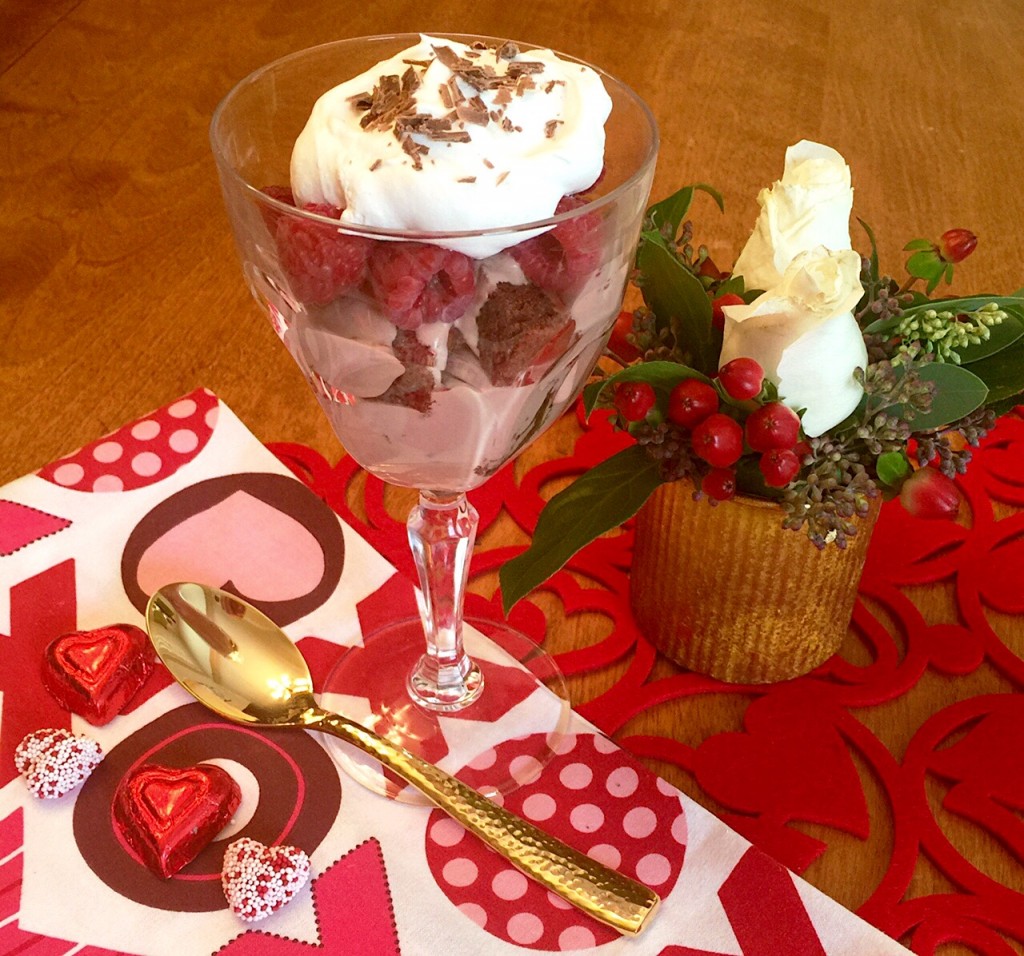 I set the individual ingredients of the Trifle out in separate bowls and served  it like a dessert bar, letting our guests personalize their Trifle creations–besides, it's just a fun way to do dessert. 
What's a fun desert you love that gives you your "chocolate fix"?
I hope everyone has a great weekend that includes a little chocolate!
–Mary