Creating Your Home Sweet Home!  Outdoor Living!
Summer and outdoor living, along with patio potluck picnics just seem to go hand in hand…cozy backyard spaces have become peaceful havens to help us escape the busy schedules of our everyday lives!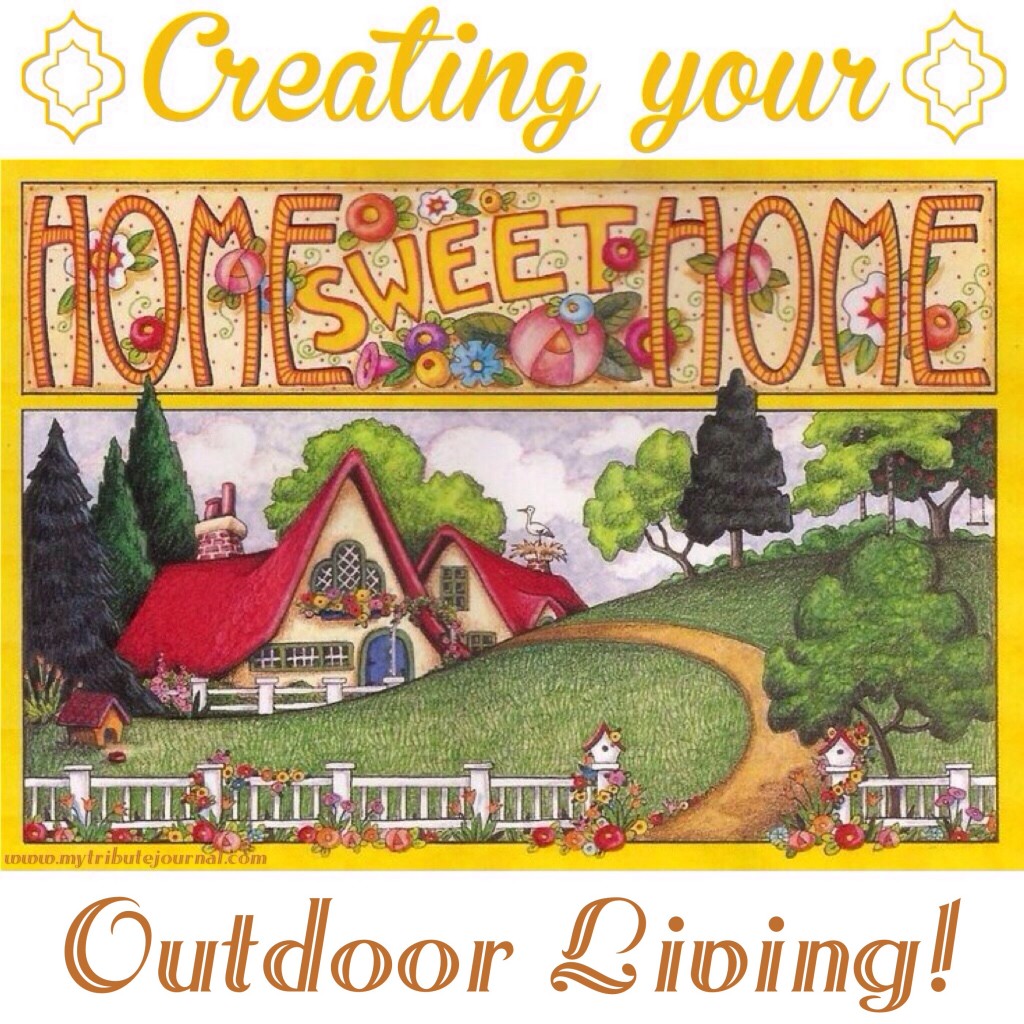 Much like the rooms indoors, an outdoor living space evolves to accommodate our family's needs…but it's sure to be a popular place to gather if a few key things are taken into consideration.
♦  Include comfortable seating! 
Nothing says come stay awhile than a comfy and inviting place to sit.  My husband and I always look forward to some special gatherings with family and friends out on our patio during the summer!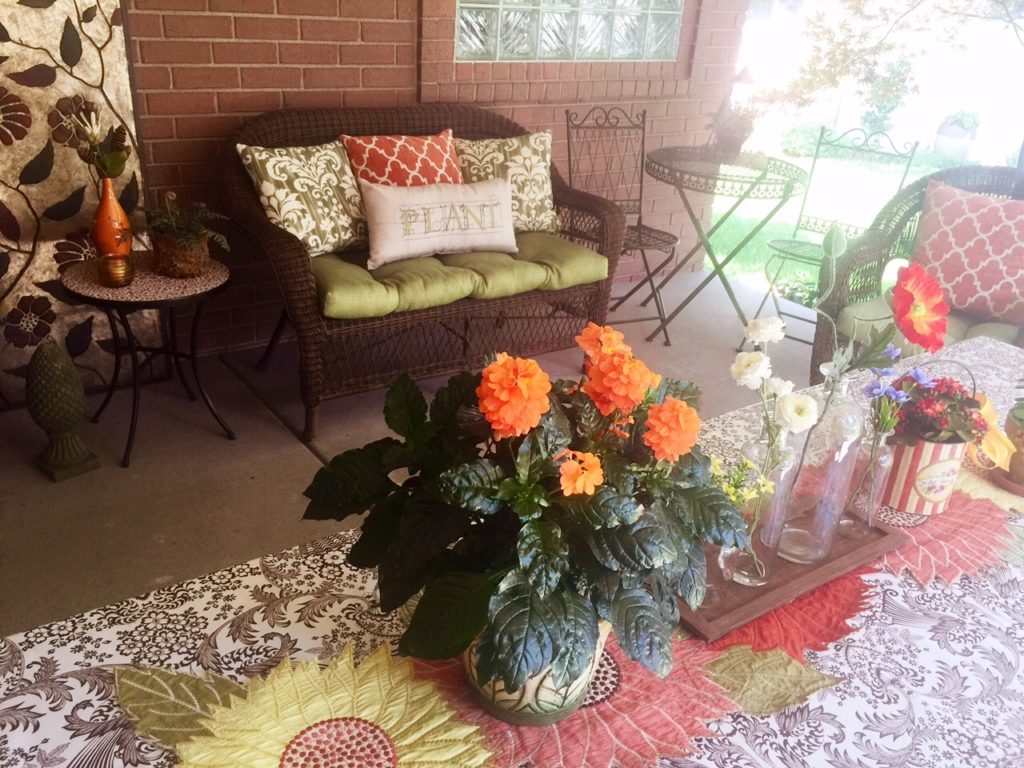 "Come sit with me on the patio…the drinks are cold and the friendship's free."  Tribute Journal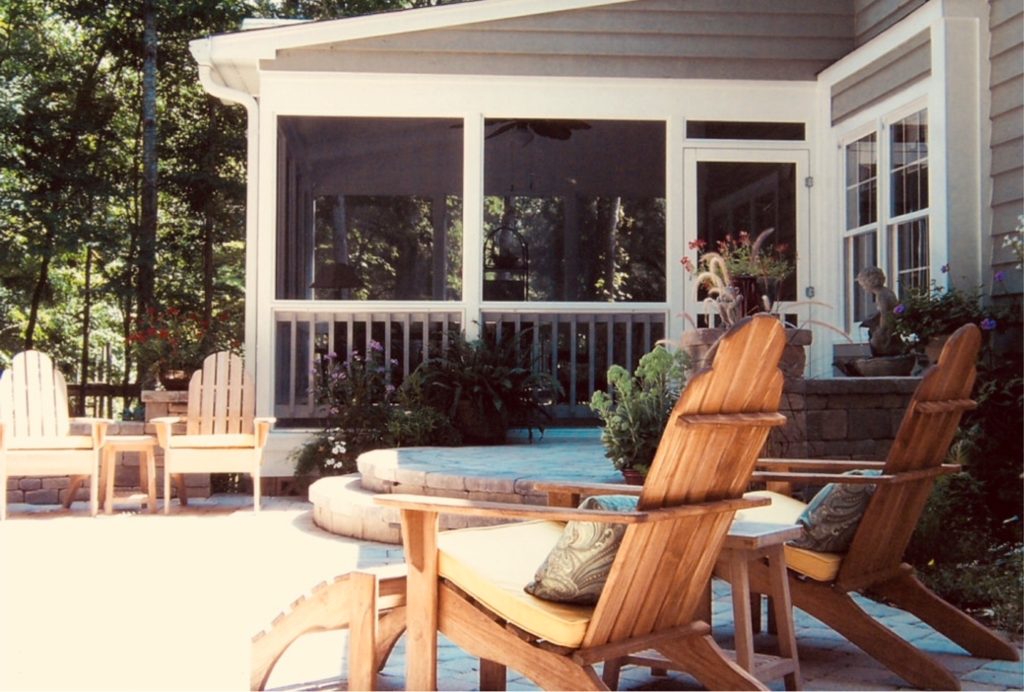 I fell in love with the quaint, inviting outdoor living spaces of the south when my husband and I visited my son and his family in Augusta, Georgia last year. 
♦  Make it cool and shady!
I think you'll agree that one of the main purposes of outdoor living is to provide a cool and shady retreat from the glaring sun and hot summer weather.  Nothing can cool off a space quicker than a ceiling fan–and believe me, there's a wide assortment available depending on your style and the mood you want to create.  An electrician can add one without too much hassle.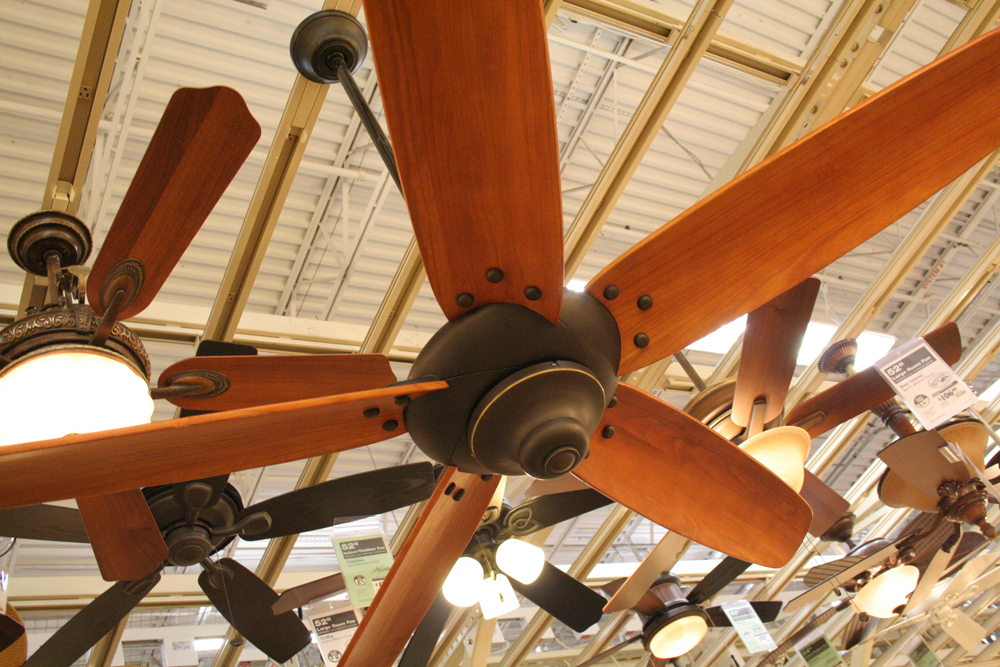 "It's always a good idea to take a smallish nap or two in a nice summer breeze."   Winnie the Pooh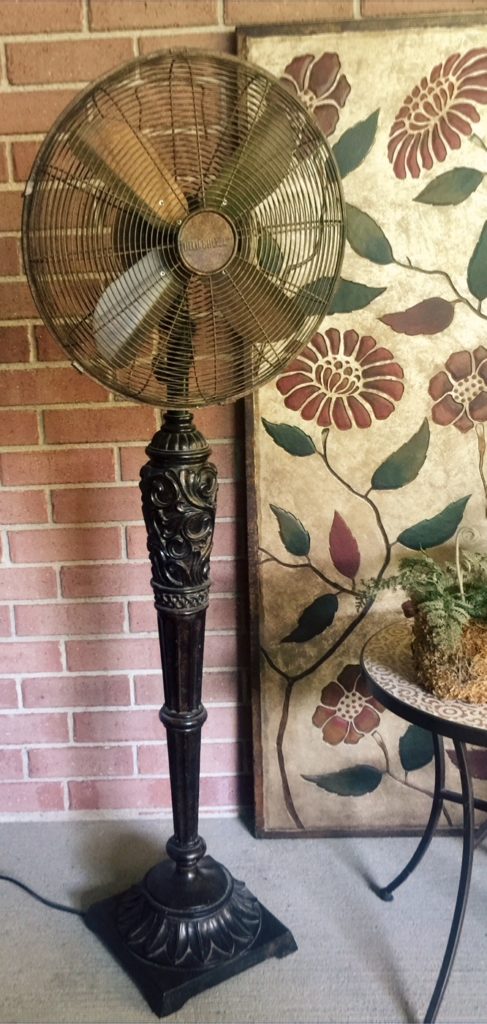 For added circulation, I put this vintage floor fan on my patio.  It has various speeds and turns from side to side.  It is from www.oaktreevintage.com. 
♦  Set the mood with fun lighting!
Not only is good lighting integral to setting an inviting mood to your outdoor living space, but it also extends the hours of use well past the time when the sun sets.  String lights give you the most bang for your buck and add a festive feeling to your patio too.  My daughter recently added these lights to a pergola they built last year; it becomes a magical place to get together with her family come nighttime!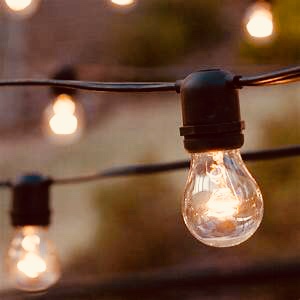 "Outdoors is where you realize…what is beautiful, what is rare, what is true!"  Ben Okri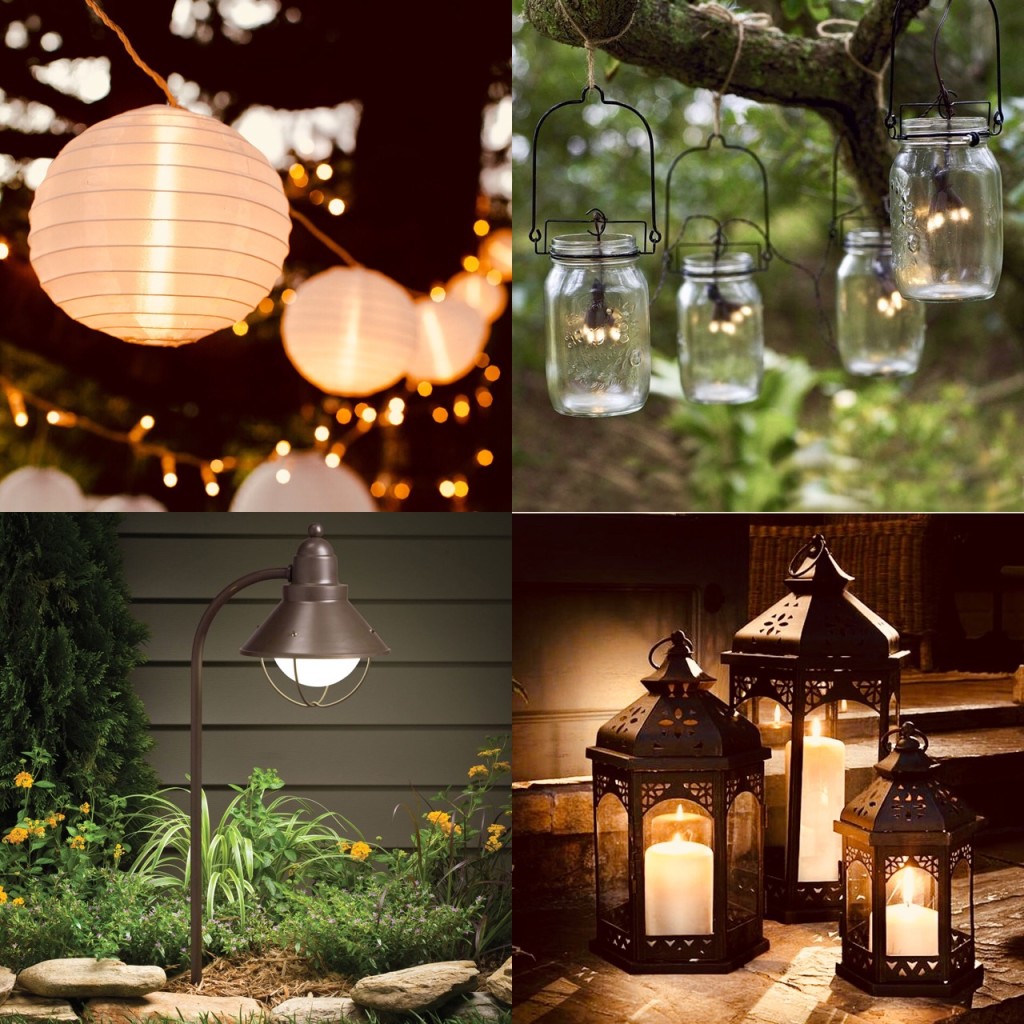 How fun are these unique lighting ideas to give our patio's the perfect ambience!
♦  A grill is a patio must-have!
Good food always adds to any outdoor living experience, and summer food cooked on a grill is everyone's favorite, it seems.  Whether it's a fancy grill with all the bells and whistles or a simple briquet barbeque, I think a grill is an outdoor patio must-have!  For large groups, my husband especially loves his Black Stone gas grill.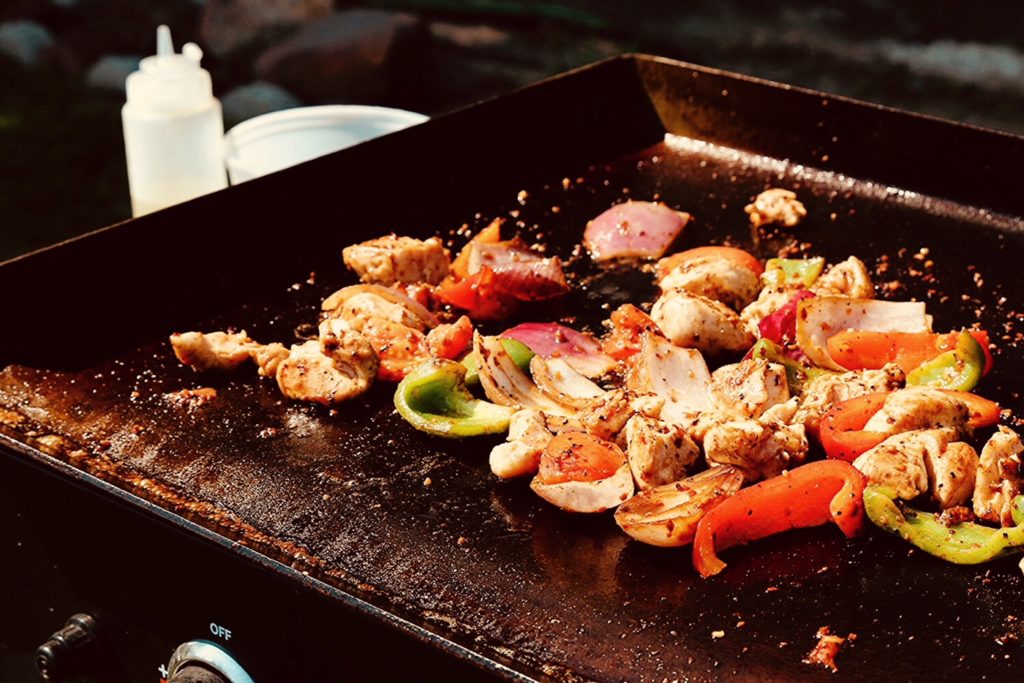 "Grilling takes the formality out of entertaining–everyone wants to get involved."  Bobby Flay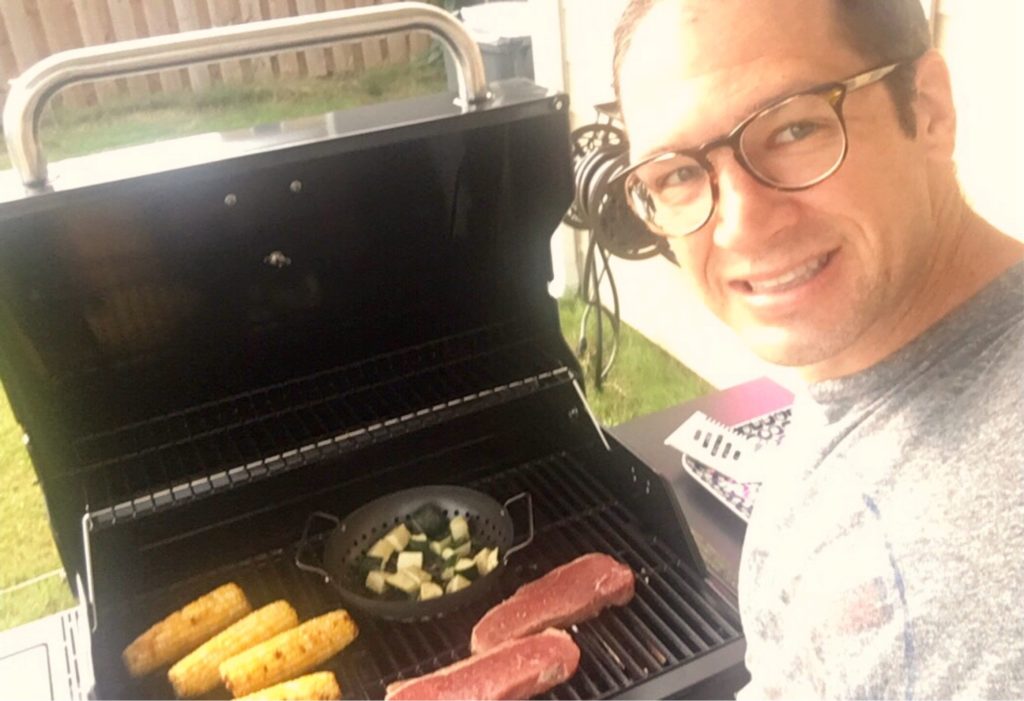 My husband knew he had taught our son to keep his priorities straight when he saw that he got a nice grill for his patio when he moved into his new house!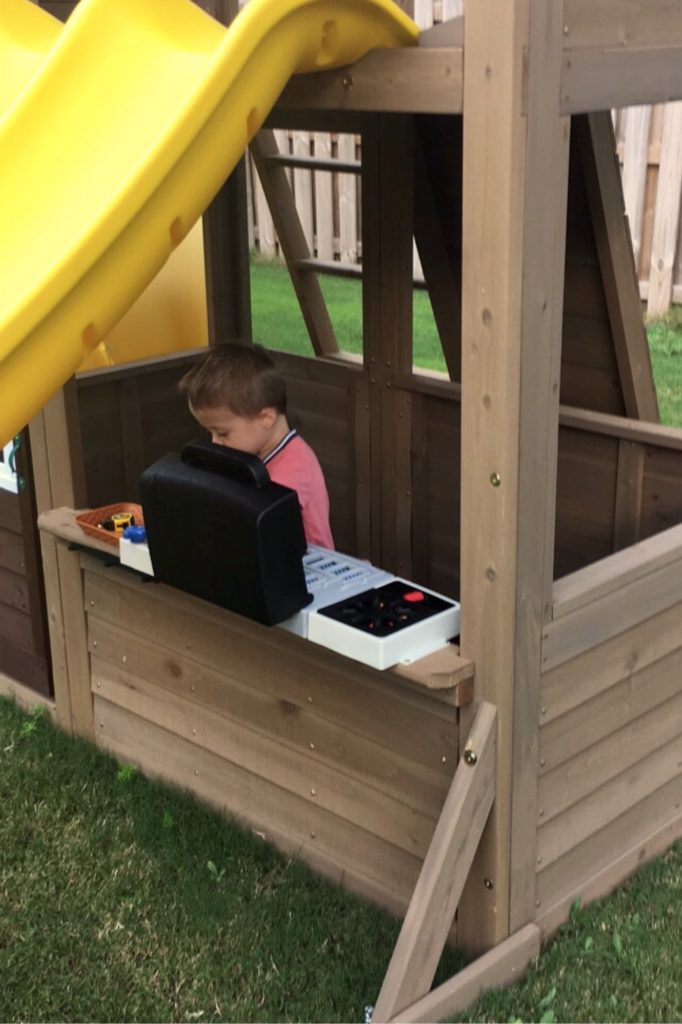 I would say that my son also firmly solidified his "man-card" when he purchased these cute grilling accessories for my grandson, Elliot's backyard swing set!  
♦  Have some kid friendly spaces!
Whether you have young kids of your own, or grandkids who come to visit like I do, kid friendly spaces for your outdoor living areas are a necessity to give them a place to play and make them feel welcome!  It's as simple as getting a small table set that they can eat at and special dishes that you use just for them.  This was one of the most fun areas to create on my patio.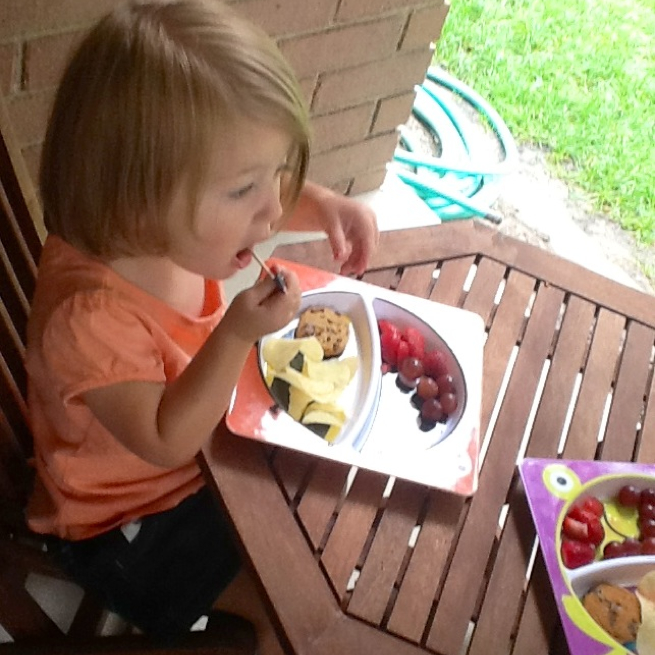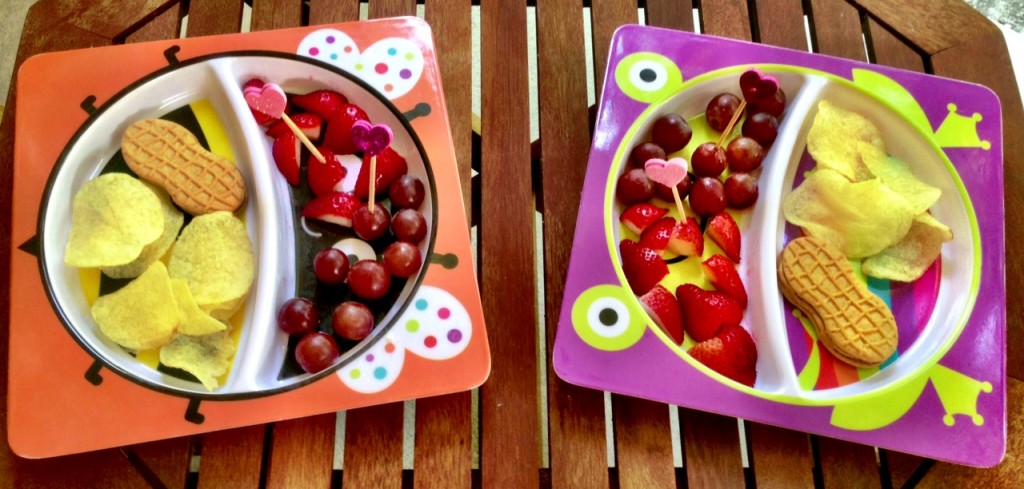 "At the end of the day…your hair should be messy and your eyes sparkling!"  Shanti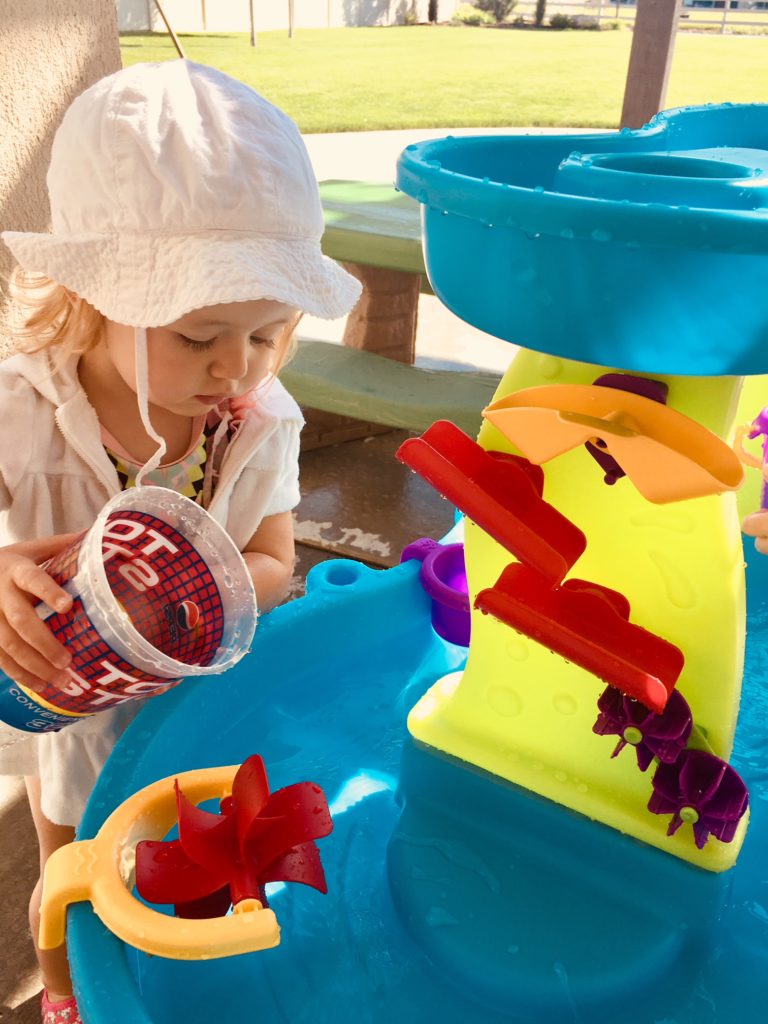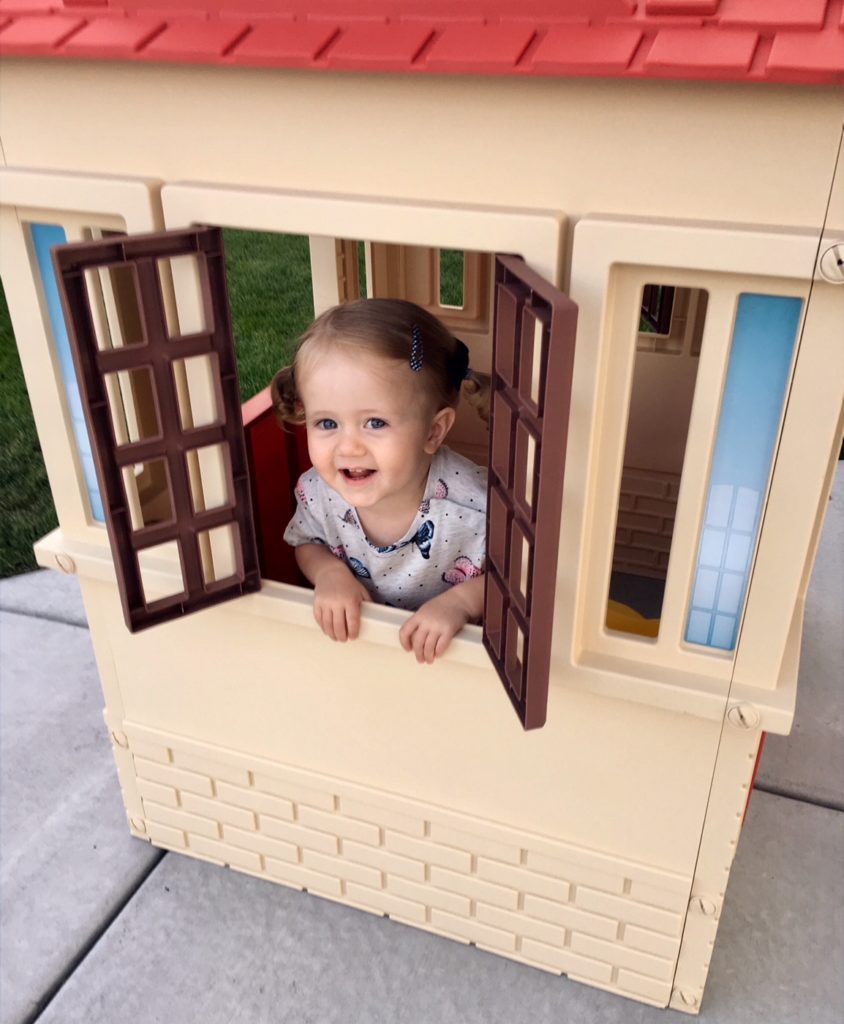 You can't beat the fun water table or playhouse that my daughter has added to a corner of her patio, they're perfect for extra summer creativity for her girls! 
♦  Add your special touches! 
Just like our inside home décor, I think our outdoor living spaces should be a fun reflection of our personalities–filled with things we love; it should be a place where we automatically feel we can sit down and relax and take a break from our daily grind…a little escape from reality!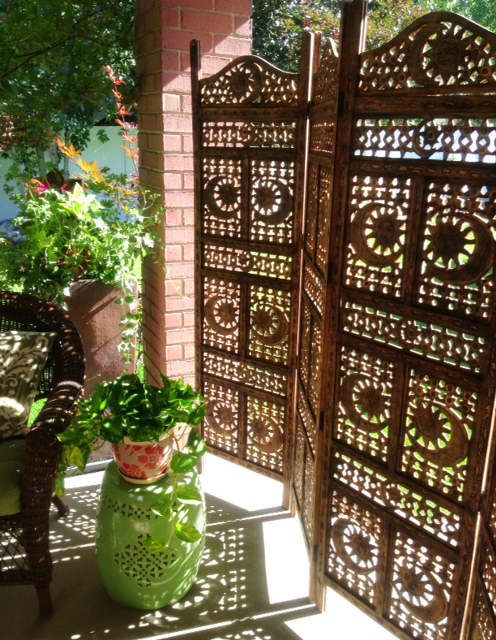 "Taking time to do nothing, often brings everything in your life into perspective!"  Doe Zantamata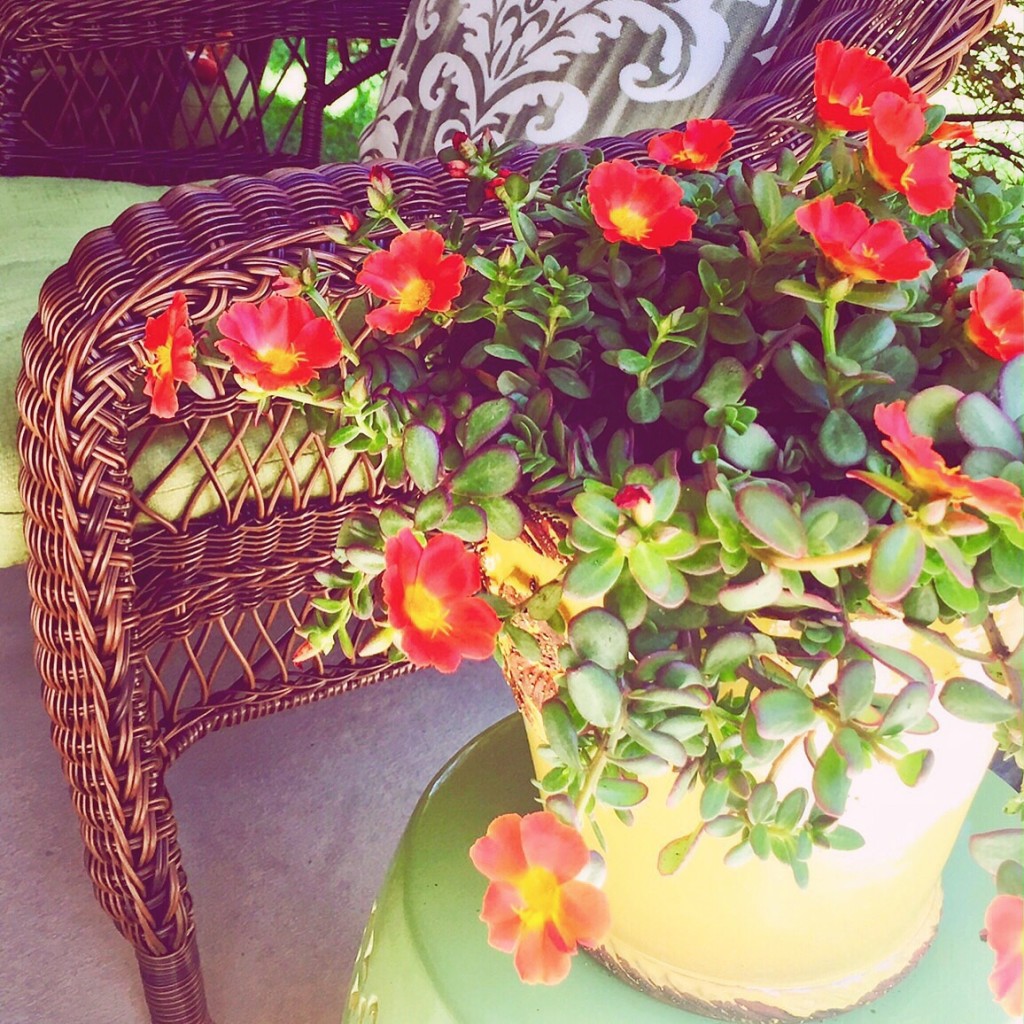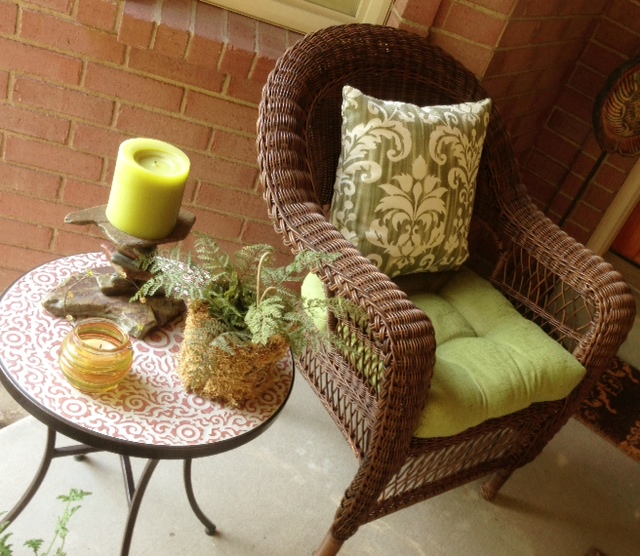 My patio is a nod to nature and simplicity…I love being surrounded by plants and flowers.  I go here to recharge and remember that I am very blessed!
I hope everyone is having a fabulous summer! 

What do you love most about outdoor living?
–Love, Mary